Gardening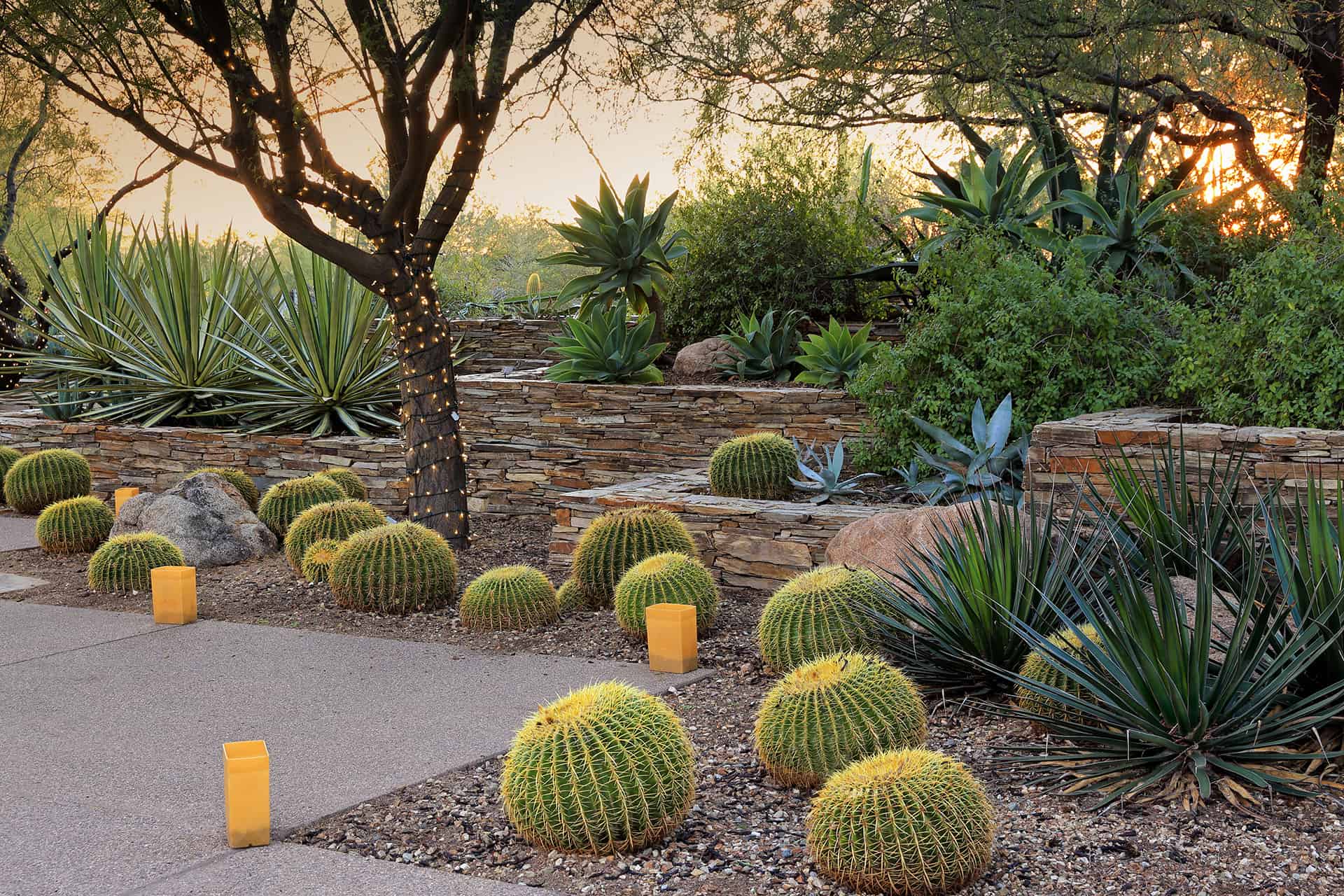 There are likely dozens of different gardening and landscaping services available in your area — with all of these options to choose from, how will you determine which provider is the best one for your specific needs? Below, we'll go over which factors are most important to consider when making this decision, and we'll also review the types of services these providers offer as well as the prices they tend to charge.
Why Are Gardening and Landscaping Services Important?
Even small properties can take a lot of time and effort to properly maintain. And if you have a large property, it's probably all but impossible to maintain it yourself while also dealing with a full-time job, family obligations, and other everyday responsibilities. Gardening and landscaping services can manage all the time-consuming tasks that are required to maintain your property for you.
In addition to saving you time, these providers also save you from the expense of all the heavy-duty equipment that you would need to purchase in order to perform many of these tasks. Even if you did possess the time and equipment that is needed for these projects, you likely don't have the expertise that it takes to complete more complicated landscaping jobs, such as cutting down a large tree or grinding a stump, safely and effectively.
Common Types of Gardening and Landscaping Services
While each provider offers a different set of services, you can generally expect some combination of the following options to be available:
Lawn Maintenance: Many providers offer services such as lawn mowing, fertilization, and aeration.
Tree Planting: Planting a small tree is an easy enough DIY project, but you should strongly consider using professional help for planting large trees or even a large number of smaller trees. In addition to assisting you with the labor, gardening and landscaping services can also help you select the best locations on your property to plant trees for both growing conditions and ornamental value.
Tree Trimming: This service can improve the health and appearance of your trees, and it may be needed to help prevent storm damage to your home as well.
Tree Removal: Cutting down a tree can be quite dangerous. As mentioned above, professional arborists have the equipment and expertise that's needed to do this job safely.
Stump Grinding & Removal: There are two options for removing stumps from your property — grinding, which is less invasive but leaves the stump's roots remaining under the surface, or removal, which involves extracting the entire stump out of the ground.
Gardens & Raised Beds: Landscaping services can do all the work of installing your garden infrastructure for you. Also, as with tree planting, they can provide you with expert advice on where to locate your plants for optimal growing conditions.
Xeriscaping: This type of landscaping involves using elements such as rock lawns and drought-resistant plants to reduce or eliminate the need for irrigation.
Irrigation Systems: If you do need irrigation, many providers are capable of installing sprinkler and drip systems as well as automatic watering timers and sensors.
Hardscaping: Many providers are also capable of installing paved paths, retaining walls, and other hardscaping elements.
Outdoor Lighting: This service can be used for aesthetic purposes and to improve security.
Water Features: If you're looking to add a dramatic centerpiece to your landscaping architecture, fountains, ponds, and other water features are an excellent option.
Outdoor Kitchens: Anyone who often holds family gatherings or throws parties in their backyard should consider this addition to their home.
How Much Do Gardening and Landscaping Services Cost?
Some providers publish a list of fixed prices for their services, but most prefer to evaluate each project individually in order to determine a custom quote for the cost. There are many factors that are considered in these custom quotes — for example, you may be charged more if your property is located relatively far away from the provider or if the terrain is particularly difficult to navigate.
That said, in the table below we've used data from HomeAdvisor to give you a general idea of how much you should expect to pay for some of the most common gardening and landscaping services:
| | |
| --- | --- |
| Service | Cost |
| Lawn mowing | $50 – $220 |
| Lawn fertilization | $75 – $400 |
| Lawn aeration | $75 – $200 |
| Tree planting | $150 – $300 for small trees, up to $3,000 for mature trees |
| Tree trimming | $75 – $1,000 |
| Flower garden installation | $300 – $3,000 |
| Xeriscaping an entire outdoor area | $10,000 – $30,000 |
| Retaining wall installation | $3,000 – $8,500 |
| Water fountain installation | $1,000 – $4,500 |
| Pond installation | $1,200 – $5,200 |
| Outdoor kitchen construction | $4,600 – $20,000 |
How to Find a Reputable Gardening and Landscaping Service
You won't be able to truly evaluate a gardening and landscaping service until you try it out for yourself, but there are certainly ways to determine which providers are worth trying out in the first place.
Before you use any service, confirm that they have liability insurance. Ideally, any provider you're considering will also have a 100% customer satisfaction policy or some similar guarantee. Finally, it's important to look at the reviews published on platforms such as Google and Yelp when evaluating these services. Any provider with a large number of negative reviews can simply be disregarded, while providers who have nothing but positive reviews should be among the first options you consider.
Find Gardening and Landscaping Services Near Me
Considering all the factors that we've gone over in this guide, it might take you several hours to fully review all the gardening and landscaping services that are available in your local area. But if you live in one of the areas listed below, you'll be able to save a lot of time by taking advantage of the research we've already done for you — the following guides cover the top gardening and landscaping services in many cities across the United States:
Gardening and Landscaping Resources