The Best Tree Nurseries in Austin, Texas of 2023
The Best Tree Nurseries in Austin, Texas of 2023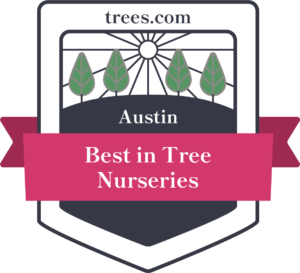 To help you find the best tree nursery products in Austin, Texas we gathered information on over 184 tree nurseries and narrowed them down to the top 15 tree nurseries based on their client reviews, available services, and professionalism.
Our goal is to connect homeowners with the best tree nurseries experts in the area. To find the top picks in Austin, we scored companies on 25 criteria across five categories and handpicked a list of the best.
Availability

Responsive communication and convenient scheduling for customers.

Credentials

Years of experience in the field, plus appropriate licensing and awards.

Reputation

A track record of positive customer reviews and outstanding service.

Services

Offers the most important services popular with customers.

Professionalism

A reputation of reliable and honest business practices.
The Best Tree Nurseries in Austin, Texas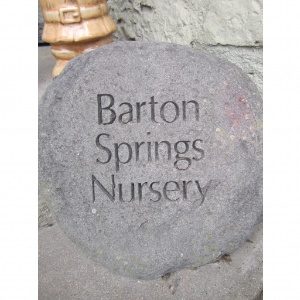 3601 Bee Cave Rd., Austin, TX 78746
​​​​​​​Barton Springs Nursery
Opened in 1986, Barton Springs Nursery supplies a variety of native plant species that meet the gardening and landscaping preferences of customers in Austin, TX, and its surroundings. The nursery features perennials, annuals, seasonal bulbs, shrubs, and soft and hard succulents. Flower enthusiasts can also choose from a collection of Vietnamese pots that come in different shapes, sizes, and luster. Its gardeners are professionals and offer natural pest control options, organic farm inputs, and potting soils for planting.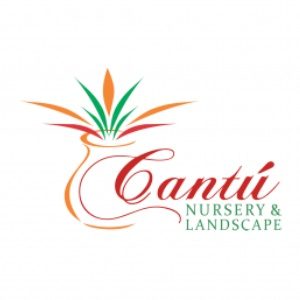 3223 S IH-35 Round Rock, Texas, 78664
Cantu Nursery & Landscape
Cantu Nursery & Landscape offers a large selection of evergreen, fruit, shade, and ornamental trees. Tree species available include Crape myrtles, oaks, and Elm trees. The nursery also grows perennials, shrubs, cacti, and succulents. Cantu Nursery & Landscape professionals can deliver and install plants and trees upon request. Its professionals additionally provide irrigation system installation and landscape design services. Shrub species include Boxwood. Clients can request product quotes and place orders from home via mail or phone.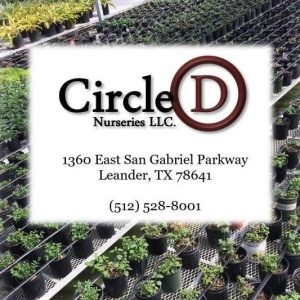 1360 E. San Gabriel Pkwy., Leander, Texas 78641
Circle D Nurseries
Circle D Nurseries buys and resells assorted unique plants to landscaping technicians and commercial business owners in and around Leander, TX. Clients can select from a large collection of indigenous trees, shrubs, annuals, and perennials. Plant varieties include Agapanthus, Japanese boxwood, Asian jasmine, Yellow Esperanza, Wax myrtle, bicolor Iris, and Juniper Parsonii. Customers can complete an online form to learn about available stock and place orders remotely through the website. Circle D Nurseries offers plant delivery and installation services.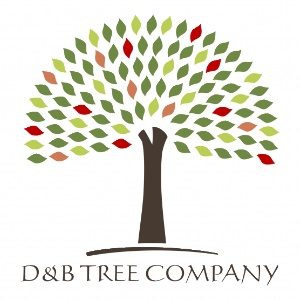 15000 Ranch Rd 620 N, Austin, TX 78717
D & B Tree Company
D&B Tree Company is situated on a six-acre tree farm, and it provides customers with a variety of landscaping solutions. Its landscaping experts can deliver customized solutions to meet the unique needs of clients' residential properties. The farm comprises large trees, including Bald Cypress, Burr Oak, and Texas ash, as well as ornamental trees such as Bradford pear, Redbud, and Crape Myrtle. Additionally, the staff can help with tree removal and transplanting, mulch installation, and irrigation and sprinkler system mounting services.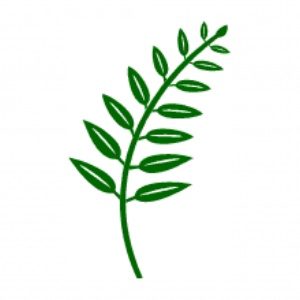 1141 Penion Dr., Austin, Texas 78748
Far South Wholesale Nursery
Far South Wholesale Nursery grows and sells a wide collection of plants to wholesale clients who offer landscaping solutions and run nurseries in Austin, TX, and the nearby areas. Clients can select plants that meet their specifications from the facility's online catalog, and its staff can help them create accounts through which they can access available products. The team can also deliver the packages upon request. Commercial customers can find various vegetable species on location as well.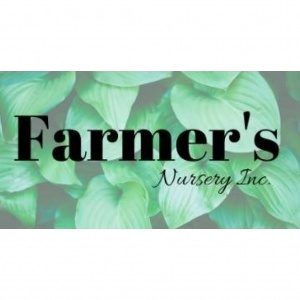 1305 Leander Dr., Leander, TX 78641
Farmer's Nursery Inc.
Farmer's Nursery Inc. is a family-owned and operated business providing clients with organic gardening solutions, including compost, soil mixes, and corn. The nursery features a large variety of native shrubs, trees, and perennials. Deer-resistant plants are available, as is fresh-to-go grass. Plus, the staff can offer shipping solutions upon request. Its winter operating hours are from 8:00 a.m. to 5:00 p.m. Monday to Saturday. Clients may call before visiting to confirm operating hours or check the facility's Facebook page for special holiday hours.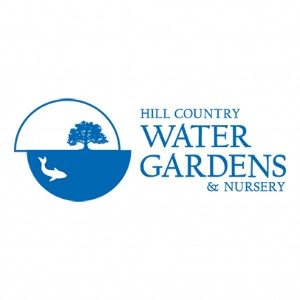 1407 North Bell Blvd., Cedar Park, Texas 78613
Hill Country Water Gardens & Nursery
Hill Country Water Gardens & Nursery operates a five-acre farm that sells perennials, native trees, shrubs, herbs, and edible plants. Customers can also find aquatic plants on-site. The staff offers plant installation services. They can assist individuals with planting if they're within 30 miles of the service area, and they also host one-on-one garden coaching sessions to interested clients. Facility access hours are from 9:00 a.m. to 5:00 p.m. Monday to Friday and 11:00 a.m. to 5:00 p.m. on Sunday.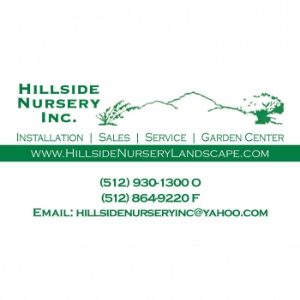 5901 Williams Dr., Georgetown, Texas 78633
Hillside Nursery Inc.
Hillside Nursery Inc. started in 1999 as a small-scale landscaping service provider offering lawn care in Georgetown, TX. In 2010, it diversified its operations to include a nursery that serves the needs of retailers and wholesalers. The tree farm is home to native species such as lacebark elms and Shumard oaks. Its workers are professionally trained and can assist clients to ensure they find individualized solutions optimal for their gardens or landscapes. Services include assistance with tree and shrub planting, grass placement, hydro-mulching, and irrigation system installation and repairs.
Manor, TX 78653
Lone Star Nursery
Lone Star Nursery is a family-owned multipurpose facility that specializes in the organic farming of perennials, shrubs, trees, ornamental plants, and herbs. Customers who enjoy picking fresh supplies from their gardens can buy seasonal vegetable seeds on-site. Fruit trees such as Kei apple trees are available. Clients can also buy snake plants, hoyas, and orchids for indoor use on-site. Purchasable gardening supplies, including potted and garden soils, organic fertilizers, and mulches are available as well.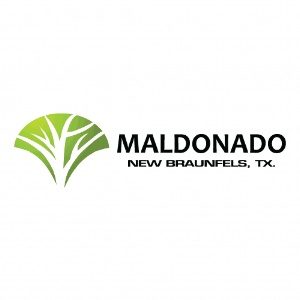 20 E. Zipp Rd., New Braunfels, TX 78130
Maldonado Nursery
Maldonado Nursery is a family-owned business. Its landscaping experts can educate customers to help them choose native plant varieties that fit their budgets and complement their landscape themes. They may also assist them to browse a broad selection of trees, shrubs, ground covers, perennials, and deer-resistant species. Maldonado Nursery provides irrigation system installation solutions that are customized for individual clients. It's open from 8:00 a.m. to 1:00 p.m. on Saturdays in January and December.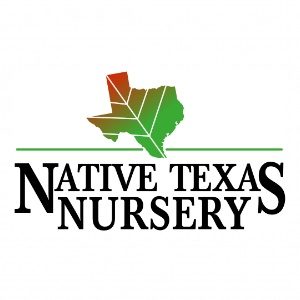 16019 Milo Rd., Austin, Texas 78725
Native Texas Nursery
Native Texas Nursery updates the catalog on its website weekly, and customers can check whether the specimens they need are available. The nursery is a wholesale grower and distributes plants to local landscaping professionals. Clients can choose from multiple shade tree species, including Mexican sycamore, Eastern red cedar, and Montezuma cypress. Additionally, ornamental tree varieties such as desert willow, Huisache, Eve's necklace, and Mexican plum are available. Customers can also get perennials and shrubs on-site.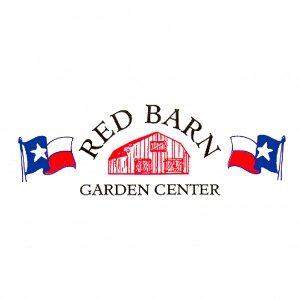 690A N Bagdad Rd., Leander, TX78641
Red Barn Garden Center
Red Barn Garden Center lies on a three-acre piece of land that features a full-service nursery open daily to allow convenient access by customers. The nursery consists of native fruit and shade trees, shrubs, perennials, herbs, flowers, and deer-resistant varieties. Its staff offers solutions for plant pests or diseases. Hours run from 9:00 a.m. to 4:00 p.m. Monday through Friday, 9:00 a.m. to 5:00 p.m. on Saturday, and 10:00 a.m. to 4:00 pm on Sunday. 3602 E. Old Settlers Blvd, Round Rock, TX, 78665
Snooper's Nursery & Garden Center
Snooper's Nursery & Garden Center grows wide-ranging plants native to Texas, including summer and winter annuals, perennials, vines, herbs, shrubs, and bedding plants. Large shade tree species present on-site include Drummond red maples, Pecans, and Weeping willows. Customers can also find ornamental tree varieties such as Mimosa, Magnolia, and Juniper at the nursery. Trees are sold in various sizes ranging from five to 20 gallons. Clients can call to inquire about the availability of items beforehand.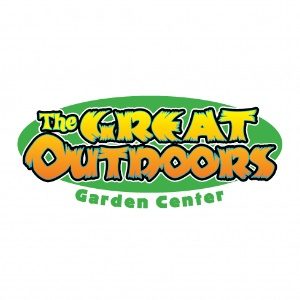 2730 South Congress Ave., Austin, TX 78704
The Great Outdoors
Conveniently situated a few miles from downtown Austin, The Great Outdoors is a full-service garden hub featuring a tropical greenhouse measuring 3,000 square feet and a two-acre property of oak trees. The greenhouse sports unique indoor plant varieties that clients can have for their aesthetic needs. The garden also stocks perennials, shrubs, seasonal vegetables, roses, and vines, as well as succulents and fruit trees. Its workers can assist with loading heavy plants into customers' vehicles.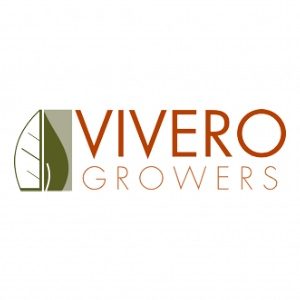 12000 US-290 Austin, TX 78737
Vivero Growers Nursery
Vivero Growers Nursery grows a broad selection of native trees, perennials, cacti, shrubs, succulents, and grasses. The nursery is open to wholesale and retail clients. Its experienced salespeople can assist customers in selecting plants fit for their landscapes and gardens. Tree species available include Blue Ice Arizona cypress, Anacacho orchids, Lacey oaks, Bigtooth maples, and Mountain Laurels. Clients can also find pollinator-attracting plants on-site. Wholesalers can email or fax the company to request product quotes.