The Best Tree Nurseries in El Paso, Texas of 2023
The Best Tree Nurseries in El Paso, Texas of 2023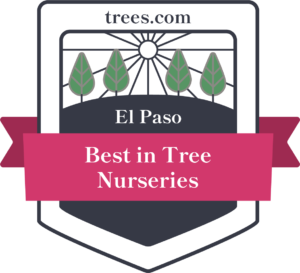 To help you find the best tree nursery products in El Paso, Texas we gathered information on over 27 tree nurseries and narrowed them down to the top 7 tree nurseries based on their client reviews, available services, and professionalism.
Best Tree Services in El Paso, Texas
Our goal is to connect homeowners with the best tree nurseries experts in the area. To find the top picks in Washington, we scored companies on 25 criteria across five categories and handpicked a list of the best.
Availability

Responsive communication and convenient scheduling for customers.

Credentials

Years of experience in the field, plus appropriate licensing and awards.

Reputation

A track record of positive customer reviews and outstanding service.

Services

Offers the most important services popular with customers.

Professionalism

A reputation of reliable and honest business practices.
The Best Tree Nurseries in El Paso, Texas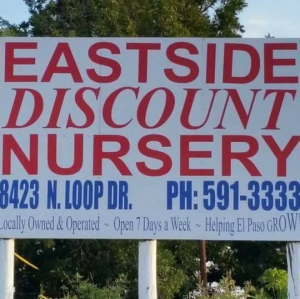 8423 North Loop Drive, El Paso, TX 79907
Eastside Discount Nursery
Eastside Discount Nursery sells avid gardeners a huge variety of seeds as well as potted flowers, herbs, trees, and plants. Customers are encouraged to ask the friendly and knowledgeable nursery staff for advice on what type of soil and size of plants are best suited for completing a landscaping project. Eastside Discount Nursery is open Monday through Saturday from 8:00 a.m. to 5:00 p.m. and Sunday from 10:00 a.m. to 4:00 p.m.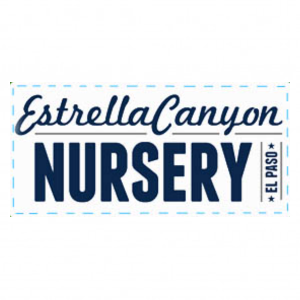 1111 Joe Battle Boulevard. El Paso, TX 79936
Estrella Canyon Nursery
Estrella Canyon Nursery specializes in providing the right plants needed to create beautiful landscapes for homeowners or businesses throughout El Paso. The nursery sells a huge variety of palm, desert, and shade trees that are suited to thrive in a hot, dry climate and provide customers with a place to cool down. Estrella Canyon Nursery is open for business seven days a week during the convenient hours of 8:00 a.m. to 5:00 p.m.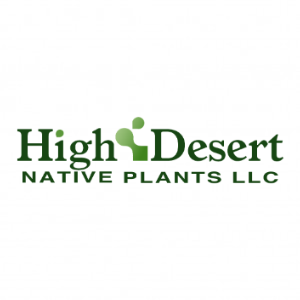 4200 Doniphan Drive, El Paso, TX 79922
High Desert Native Plants
High Desert Native Plants is a family-owned nursery that maintains, builds, and designs beautiful landscapes and healthy rainwater systems for homes, churches, and schools. The nursery has a huge inventory of trees, perennials, cacti, succulents, and flowering plants to create stunning backyard wildscapes for customers across El Paso. Plus, the experienced staff at High Desert Native Plants offer gardeners some great landscaping advice on how to transform any outdoor space into a thriving, southwestern habitat.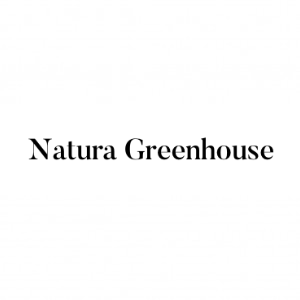 4995 South Main, Las Cruces NM 88047
Natura Greenhouse
Natura Greenhouse delivers trees, shrubs, cacti, sod, and flowers to customers throughout New Mexico and western Texas. Its staff has years of experience meeting the needs of residents by designing environmentally friendly landscapes that add shade and color to any outdoor space. Plant pots in a variety of shapes and sizes are also available for purchase. Natura Greenhouse is open six days a week from 10:30 a.m. to 5:00 p.m.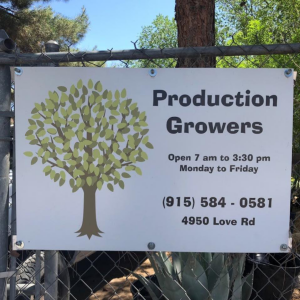 4950 Love Road, El Paso, TX 79922
Production Growers
Production Growers has provided yard maintenance and landscaping services for over 45 years. Its experienced crew is always ready to help customers design a relaxing and beautiful backyard and take care of all the planting, pruning, weeding, and fertilizing needs. Production Growers sells a variety of trees, shrubs, flowers, and plants to add visual interest to any property. A large selection of cacti and succulents is also available for planting in the hot Texas climate.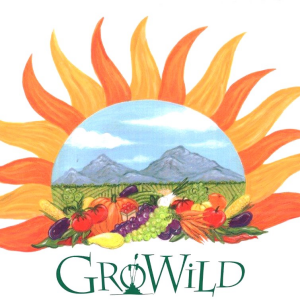 2800 NM Highway 28, La Union, NM 88021
Sierra Vista Growers
Sierra Vista Growers is a nursery open year-round to sell herbs, trees, cacti, perennials, and other plants suited for growing in the Chihuahuan desert. It specializes in native plants that are beneficial to butterflies, birds, and bees. To meet customers' landscaping needs, the nursery offers bulk materials, including topsoil, compost, and wood chips. The nursery also installs various types of sod lawns for homes, golf courses, and parks. Sierra Vista Growers is open for customers every day from 9:00 a.m. to 5:00 p.m.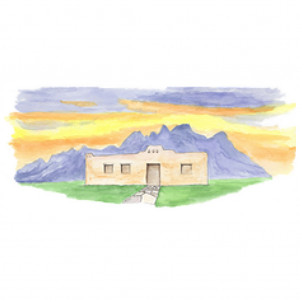 105 Lindbergh, El Paso, TX 79932
Sunset Gardens
Sunset Gardens is a locally owned gardening center offering a large selection of flowers, cacti, and plants for sale. A landscaping team is available to help customers design a relaxing backyard oasis or add some much-needed color. Customers are encouraged to stop by the gift shop to purchase locally made products. Sunset Gardens is open Monday through Saturday from 8:00 a.m. to 5:00 p.m. and Sunday from 8:00 a.m. to 4:00 p.m.