The Best Tree Nurseries in Riverside, California of 2023
The Best Tree Nurseries in Riverside, California of 2023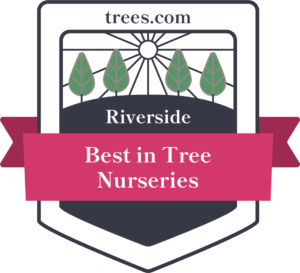 To help you find the best tree nursery products in Riverside, California we gathered information on over 240 tree nurseries and narrowed them down to the top 14 tree nurseries based on their client reviews, available services, and professionalism.
Our goal is to connect homeowners with the best tree nurseries experts in the area. To find the top picks in Riverside, we scored companies on 25 criteria across five categories and handpicked a list of the best.
Availability

Responsive communication and convenient scheduling for customers.

Credentials

Years of experience in the field, plus appropriate licensing and awards.

Reputation

A track record of positive customer reviews and outstanding service.

Services

Offers the most important services popular with customers.

Professionalism

A reputation of reliable and honest business practices.
The Best Tree Nurseries in Riverside, California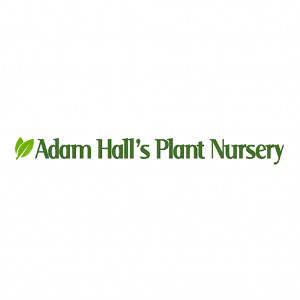 12925 Redlands Boulevard, Moreno Valley CA 92555
Adam Hall's Plant Nursery
Adam Hall's Plant Nursery has operated since 1997, offering a wide range of nursery products to property owners in the Riverside area. It has over 150 varieties of gallon plants, including acacia, blood grass, bunny tail grass, boxwood, and dwarf bottle brush. Customers can also pick a variety of shade trees such as African sumac and fruitless olive as well as fruit trees, including nectarines, apples, and figs. The nursery offers product delivery and installation services.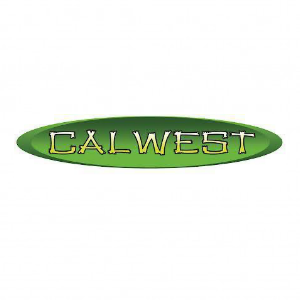 2361 Adams Street, Riverside, CA 92504
Calwest Nursery
Calwest Nursery is open for business between 7:00 a.m. to 4:00 p.m. from Monday to Saturday, offering wholesale growers of trees and plants. The company can refer customers to qualified professionals that use specialized equipment to provide safe and efficient planting for shrubs and trees. The sales representatives help clients pick plants or trees ideal for their landscapes. Also, Calwest Nursery offers delivery services for purchased products.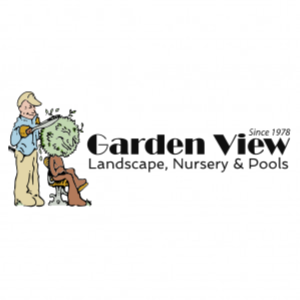 12901 Lower Azusa Road, Irwindale, CA 91706
Garden View Landscape, Nursery and Pools
Garden View Landscape, Nursery and Pools grows plants suitable for the California climate. The knowledgeable sales professionals assist customers in identifying the best plant species and size for their landscapes. The available tree sizes range from 5-gallon tubs to 60-inch boxes, and the varieties include American sweetgum, California pepper, coast live oak, and Chinese pistache. Additional plant species are succulents and cacti and hedges. The company offers prompt delivery and installation solutions.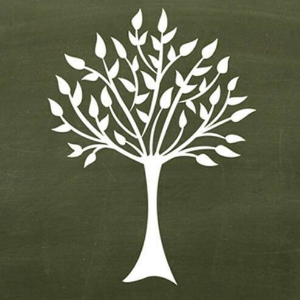 1132 S. Grand Avenue, Glendora, CA 91740
Glendora Gardens Nursery
Glendora Gardens is one of Southern California's premier garden centers, family owned and operated since 2014. With nearly 10 acres of beautiful nursery and growing grounds, they offer a large selection of quality products including indoor and outdoor plants, trees, pottery, garden accents, statuary, garden and lawn care, and more. They specialize in low-input, dry-loving, satisfyingly vivid plants that thrive in Riverside's beautiful Mediterranean climate. They grow much of their plant material nearby in sunny Glendora, California, lessening the impact on the environment and producing plants that are better acclimated to this region.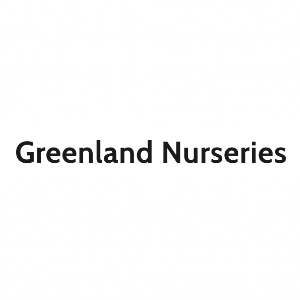 1690 Washington Street, Riverside, CA 92506
Greenland Nurseries
Greenland Nurseries is a family-owned wholesale grower of trees and plants. Available plant varieties include agave Blue Flame, palms, and Euphorbia tirucalli. Customers looking for flower plants to boost the aesthetic appeal of their landscapes with flowers can find different varieties on location. Greenland Nurseries is open for business from Monday to Friday between 7:00 a.m. and 4:00 p.m. and 7:00 a.m. to 12:00 p.m. on Saturdays.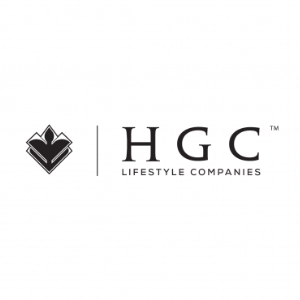 600 E 19th Street, Upland, CA 91784
HGC Nursery
HGC Nursery is a family-owned facility serving the Southern California area since 1995. Its winter business hours run from 8:00 a.m. to 4:00 p.m. from Tuesday to Saturday. However, individuals with complex weekday schedules can get nursery services on Saturdays between 9:00 a.m. to 3:00 p.m. Its professional staff assists customers in identifying the best plant or tree species to blend with their landscape designs and climate.
13024 San Timoteo Canyon Road, Redlands, CA 92373
Johnny's Nursery
Family-owned and operated, Johnny's Nursery has been in business since 2006, serving residents of Riverside, California. It features locally grown products, including plants, shrubs, shade and fruit trees, and vegetables that are fully acclimated to the local climate. Business hours run from Monday to Friday between 8:00 a.m. to 4:30 p.m. during Spring and Summer and from 8:00 a.m. to 4:00 p.m. during fall and winter. Landscape design services are also available.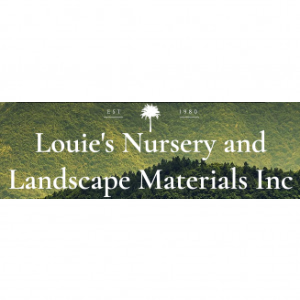 27985 Wickerd Road, Menifee, CA 92584
Louie's Nursery and Landscape Materials Inc
Established in 1980, Louie's Nursery and Landscape Materials Inc features a yard with over 50 different landscaping products to fit the personal needs of customers. Its nurseries have fruit, citrus, evergreen, and palm trees as well as succulents and cacti species. Additionally, clients can also order roses and ground covers. The staff offers delivery and installation services for all products sold. It also sells organic potting soil and mulching material.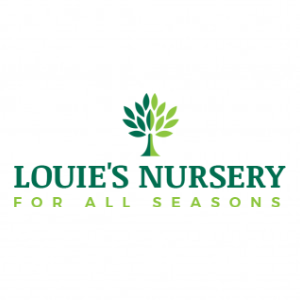 16310 Porter Avenue Riverside, CA 92504
Louie's Nursery
Louie's Nursery is a family-operated and owned garden center and nursery serving communities living in the Riverside, California, area since 1977. The staff delivers and installs or plants multiple products, including bedding plants, shrubs, and trees. Customers can find a variety of fruit plants, for instance, avocado trees and white sapote. Shade tree varieties such as deciduous and evergreen trees are also present. Louie's Nursery also offers landscaping design and sod installation solutions.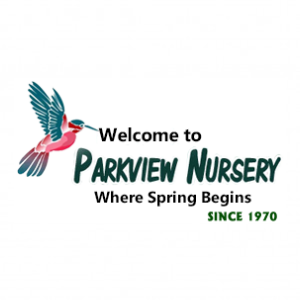 4377 Chicago Ave, Riverside, CA 92507
Parkview Nursery
Founded in 1970, Parkview Nursery is a locally-owned retail garden center offering a wide range of products, including gardening suppliers, plants, and pottery. The facility grows California native plants, including fruit trees, cactus and succulents, berry plants, flowering vines, and roses. It has monthly garden guides for customers. Parkview Nursery is open seven days a week between 8:30 a.m. and 5:00 p.m and has a Tree Power program to offer free shade trees to customers.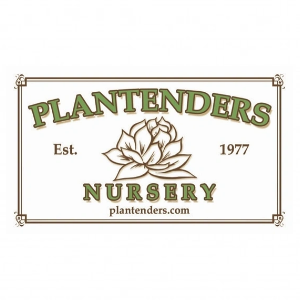 15882 Santiago Canyon Road, Silverado, CA 92676
Plantenders Nursery
Founded in 1977, Plantenders Nursery features convenient nursery hours running from 8:00 a.m. to 5:00 p.m. from Monday through Saturday. It grows yard plants of different varieties, including water-wise and drought-tolerant succulents and agaves and citrus trees such as lemons and oranges. Customers can also find products such as bottle brush and nerium oleander to improve the curb appeal of their patios. Fruit varieties such as avocado and nut trees are also available.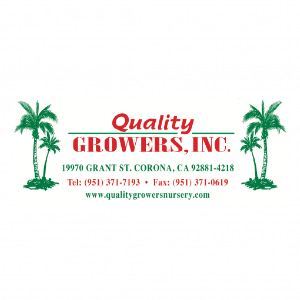 19970 Grant Street, Corona, CA 92881​
Quality Growers, Inc.
In business since 1992, Quality Growers, Inc. is a diverse nursery covering over 26 acres of different plant varieties to meet the personal landscaping needs of individuals living in the Riverside area. It features different tree and palm species, ranging between 5-gallon tubs and 36-inch boxes. Available tree species include Canary Island pine, Ficus nitida, and Tupidanthus calyptratus. Customers can also get drought-tolerant plants, fruit trees, and succulents on location.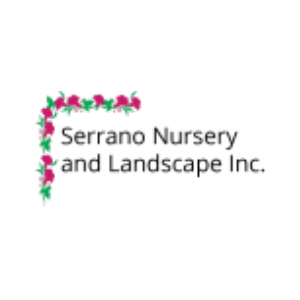 11717 Reche Canyon Road, Colton, CA 92324
Serrano Nursery and Landscape Inc.
Serrano Nursery and Landscape Inc. is a family-owned facility that has helped landscapers and home gardeners since its inception in 1993. Customers that want to have landscapes with trees that produce consumable products can get fruits trees, and herb and vegetable plants on location. Shade and palm trees are also present. The company is open from Monday through Friday between 8:00 a.m. and 4:00 p.m. and 8:00 a.m. to 1:00 p.m. on Saturdays.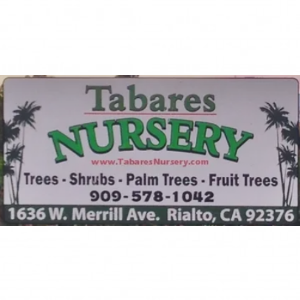 1636 West Merrill Avenue, Rialto, CA 92376
Tabares Nursery
Tabares Nursery offers nursery plants to help homeowners attain their goals of having greener and colorful landscapes. Available products include palm and fruit trees and shrubs of a wide range of sizes. Customers can also get water-saving plants at the nursery. Tabares Nursery is open for business from Monday through Friday from 8:00 a.m. to 6:00 p.m. and 8:00 a.m. to 2:00 p.m. during weekends.