The Best Tree Nurseries in Nashville, Tennessee of 2023
The Best Tree Nurseries in Nashville, Tennessee of 2023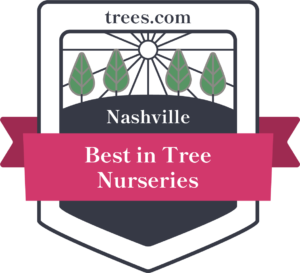 To help you find the best tree nursery in Nashville, Tennessee we gathered information on over 158 tree nurseries and narrowed them down to the top 20 tree nurseries based on their client reviews, available services, and professionalism.
Our goal is to connect homeowners with the best trees services experts in the area. To find the top picks in Nashville, we scored companies on 25 criteria across five categories and handpicked a list of the best.
Availability

Responsive communication and convenient scheduling for customers.

Credentials

Years of experience in the field, plus appropriate licensing and awards.

Reputation

A track record of positive customer reviews and outstanding service.

Services

Offers the most important services popular with customers.

Professionalism

A reputation of reliable and honest business practices.
The Best Tree Nurseries in Nashville, Tennessee