The Best Tree Nurseries in Queens, New York of 2023
The Best Tree Nurseries in Queens, New York of 2023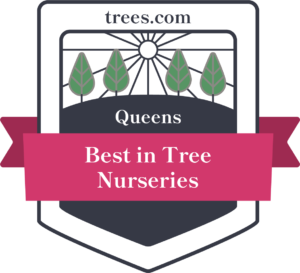 To help you find the best tree nursery products in Queens, New York we gathered information on over 233 tree nurseries and narrowed them down to the top 13 tree nurseries based on their client reviews, available services, and professionalism.
Our goal is to connect homeowners with the best tree nurseries experts in the area. To find the top picks in Queens, we scored companies on 25 criteria across five categories and handpicked a list of the best.
Availability

Responsive communication and convenient scheduling for customers.

Credentials

Years of experience in the field, plus appropriate licensing and awards.

Reputation

A track record of positive customer reviews and outstanding service.

Services

Offers the most important services popular with customers.

Professionalism

A reputation of reliable and honest business practices.
The Best Tree Nurseries in Queens, New York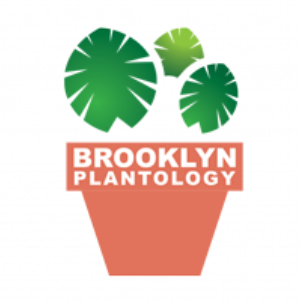 26 South Market St. Brooklyn, NY 11236
Brooklyn Plantology
Brooklyn Plantology has been serving both residential and commercial customers in the tri-state area since 1946. It sells a wide variety of trees, shrubs, houseplants, and garden plants that vary by season. It also sells grapes, juice, wine, soil, holiday decorations, gardening tools, and decorative plant glassware. Wholesale prices are available for bulk purchases. The nursery is open from 9:00 a.m. to 6:00 p.m. seven days a week. Brooklyn Plantology is a family-owned business.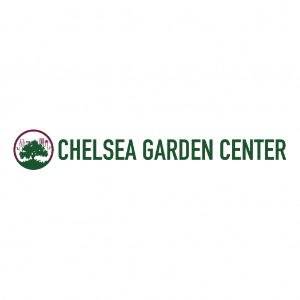 87 Havemeyer Street, Brooklyn, NY 11211 (Williamsburg) 444 Van Brunt Street, Brooklyn, NY 11231 (Red Hook)
Chelsea Garden Center
Chelsea Garden Center sells flowers, herbs, vegetables, and other plants, as well as planters, drainage material, and soil. Acclimatized tropical houseplants are a specialty. The nursery also sells a collection of teak garden furniture. Besides sales, the company offers landscaping and urban garden design services, as well as installation, planting, and maintenance of landscaping and urban gardens. Their Williamsburg location is open Monday through Sunday from 10:00 a.m. to 6:00 p.m., and their Red Hook location is open Tuesday through Friday from 10:00 a.m. to 5:00 p.m., Saturday from 10:00 a.m. to 6:00 p.m., and Sunday from 10:00 a.m. to 5:00 p.m. Online shopping is also available.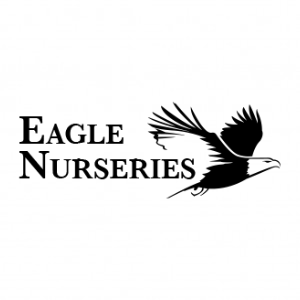 225 Jericho Tpke., New Hyde Park, NY 11040
Eagle Nurseries
Eagle Nurseries is a locally owned nursery and landscape design company in New Hyde Park. Clients can choose trees, flowers, and shrubs from the state-of-the-art, full-service nursery. Store hours are Monday to Saturday from 8:00 a.m. to 7:00 p.m. and on Sunday from 9:00 a.m. to 5:00 p.m. Eagle Nurseries also functions as a fully-fledged florist and power equipment repair center. Landscaping services are also available.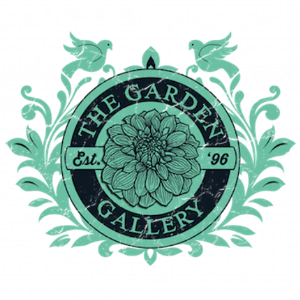 10 Bay Blvd., Inwood, NY 11096
Garden Gallery
Since 1996, The Garden Gallery has worked to inspire, educate and serve local clients. The center carries an ever-expanding variety of trees, perennials, annuals, shrubs, tropical, rare and sculptured plants, and edibles. It also stocks a variety of plants suitable for maritime landscapes, as well as various pottery items. Garden Gallery is open Monday through Saturday from 8:00 a.m. to 6:00 p.m. and on Sundays from 9:00 a.m. to 5:00 p.m.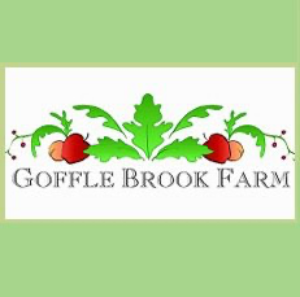 423 Goffle Rd., Ridgewood, NJ 07450
Goffle Brook Farms
Goffle Brook Farms has been selling flowers, grass seed, fruits, vegetables, and gardening supplies to the Ridgewood area for more than 40 years. It has a large selection of planters of different sizes and styles. All of the produce is locally grown, some of it is organic, and the selection varies by season. Goffle Brook Farms puts on events for the community throughout the holiday season. It also assists with other organizations' fundraising efforts.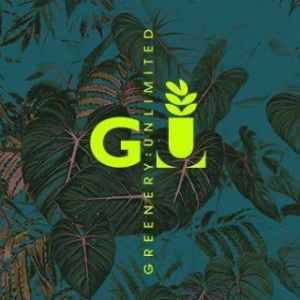 91 West St., Brooklyn, NY 11222
Greenery Unlimited
In addition to selling a wide variety of houseplants, cacti, potted trees, and other plants, Greenery Unlimited offers unique green installations. One of these installations is the "living wall," an inside or outside wall designed to have plants growing over its entire surface. Greenery Unlimited will help customers design and install these walls, and a variety of other unique green installations. It also sells pots, aeration stones, and a selection of horticulture tools.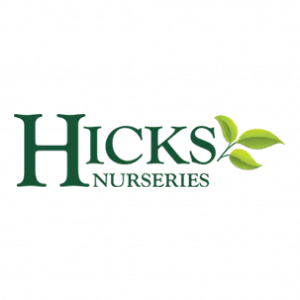 100 Jericho Turnpike, Westbury, NY 11590
Hicks Nurseries
Hicks Nurseries sells trees, shrubs, a selection of flowers, fruits, vegetables, herbs, and houseplants. It also sells gardening tools and garden decorations like statues, fountains, and decorative pottery. Lawn furniture and patio decor is available as well. During the Christmas season, Hicks Nurseries sells natural and artificial Christmas trees and Christmas decorations. Delivery and planting services and display garden design services are available. Hicks is open from 10:00 a.m. to 6:00 p.m. all week.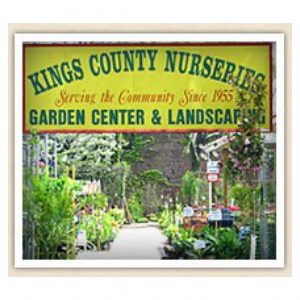 625 New York Ave. Brooklyn, NY 11203
Kings County Nurseries Inc.
Kings County Nurseries Inc. is a family-owned and -operated company that has been in business for over 65 years. It sells fruit trees, evergreens, other trees, shrubs, perennials, roses, houseplants, and bulbs. Plants can be returned for a refund if they are returned within 24 hours of purchase and are undamaged and healthy. Gravel, soil, amendments, mulch, fertilizer, seeds, tools, and pottery are also sold on-site. Gardening calculators are available on the website.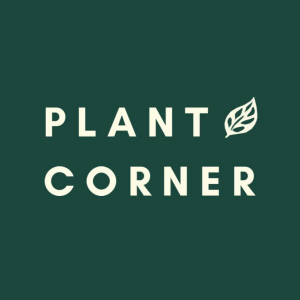 183 Malcolm X Blvd., New York, NY 10026
Plant Corner NYC
Plant Corner NYC is a woman-and-minority-owned garden center in New York that specializes in rare plants. It stocks a range of plants of various sizes, as well as specimens that are suitable for beginner gardeners and a range of pet-friendly plants. The company sells a number of planters, growth poles, fertilizers, and sticky bug traps. Plant Corner also has an easy-to-navigate online store for added customer convenience.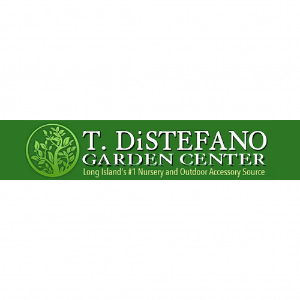 1056 Northern Blvd., Roslyn, NY 11576
T. Distefano Garden Center
With more than 5,000 square feet of grounds, T. Distefano Garden Center has an ample selection, including many hard-to-find plants. Perennials, annuals, house plants, shrubs, specimen trees, and more can all be found somewhere in the nursery. Besides plants, T. Distefano Garden Center sells gardening tools, soil, fertilizer, and pottery. A custom potting service is available, as are a variety of landscaping services such as sodding, seeding, and installing retaining walls, ponds, and waterfalls.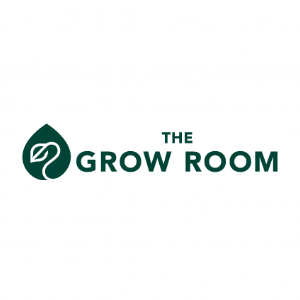 32 49th St., Astoria, NY 11103
The Grow Room
The Grow Room, a family-owned and -operated nursery, has specialized in indoor growing and hydroponics for nearly three decades. It carries everything needed to grow and maintain an indoor or outdoor garden. It stocks a wide variety of trees, shrubs, and flowers, as well as pots and containers, fertilizers, hydroponic systems, and gardening tools. The company also has a selection of non-GMO seeds in stock. The Grow Room is open daily from 11:30 a.m.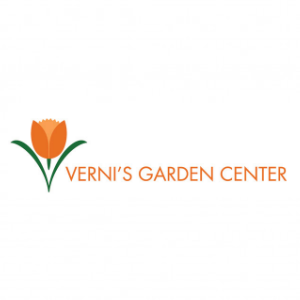 2222 Hazen St. East, Elmhurst, NY 11370
Verni's Garden Center
Verni's Garden Center has been serving the greater Brooklyn community for more than 25 years. It's fully stocked with an ever-expanding selection of trees, shrubs, and flowering plants. All plants are hand-selected from local farms. The company also sells all the essentials needed to start and maintain a garden, including soil, fertilizer, bulbs and seeds, and garden tools. Verni's Garden Center is open daily from 7:00 a.m. to 5:00 p.m.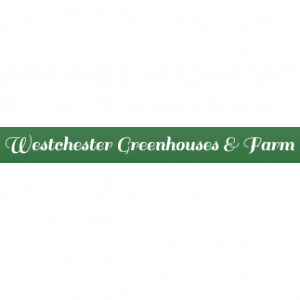 332 W Hartsdale Ave., Hartsdale, NY 10530
Westchester Greenhouses & Farm
Westchester Greenhouses & Farm is open to the general public every day from 9:00 a.m. to 6:00 p.m. It's open for a special seniors' hour from 8:00 a.m. to 9:00 a.m. It sells flowers, fruits, vegetables, nuts, seeds, herbs, and houseplants. Fresh milk, maple syrup, pies, and firewood bundles are also available. Westchester Greenhouses sells wreaths and other Christmas decorations during the Christmas season and offers online ordering and delivery all year long.