The Best Tree Nurseries in Cincinnati, Ohio of 2023
The Best Tree Nurseries in Cincinnati, Ohio of 2023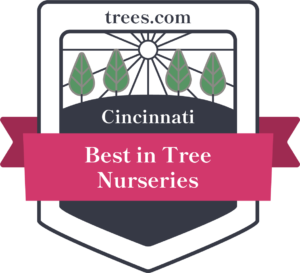 To help you find the best tree nursery products in Cincinnati, Ohio we gathered information on over 153 tree nurseries and narrowed them down to the top 12 tree nurseries based on their client reviews, available services, and professionalism.
Our goal is to connect homeowners with the best tree nurseries experts in the area. To find the top picks in Cincinnati, we scored companies on 25 criteria across five categories and handpicked a list of the best.
Availability

Responsive communication and convenient scheduling for customers.

Credentials

Years of experience in the field, plus appropriate licensing and awards.

Reputation

A track record of positive customer reviews and outstanding service.

Services

Offers the most important services popular with customers.

Professionalism

A reputation of reliable and honest business practices.
The Best Tree Nurseries in Cincinnati, Ohio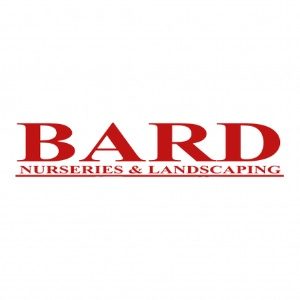 1316 St. Rte. 125, Amelia, OH 45102
Bard Nurseries and Landscaping
Bard Nurseries and Landscaping provides residential landscaping installation services. Clients can visit the business from 9:00 a.m. to 5:30 p.m. from Monday to Friday and from 9:00 a.m. to 5:00 p.m. on Saturdays. In April, May, and June, the facility is open on Sundays from 11:00 a.m. to 3:00 p.m. Plants available on-site include perennials, trees, and shrubs. The facility also features over 22 greenhouses.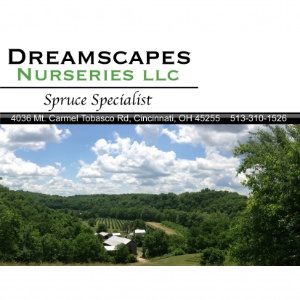 4036 Mt. Carmel Tobasco Rd., Cincinnati, OH 45255
Dreamscapes Nurseries
Dreamscapes Nurseries has grown diverse tree species since 1984. There are different spruce tree types on location, including Colorado Blue, Black Hills, Norway, and Serbian spruce. The planting season for these trees is during the spring and fall. Clients can purchase 6-to-12-foot-high Norway spruce trees and Kentucky coffee trees sized between 3 and 4 inches. They may also access 15-to-16-foot Canada chokecherry trees with a 2-foot or wider trunk. The staff can deliver and plant upon request.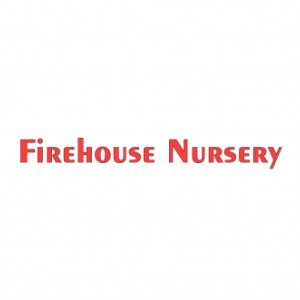 638 Sedam St., Cincinnati, Ohio 45204
Firehouse Nursery
Firehouse Nursery is a family-owned nursery business with a staff dedicated to helping clients know how to create the perfect garden and greenery on their properties. The stock on-site includes hostas, boxwoods, burning bushes, lilacs, and Japanese maples. Customers can place their orders online and visit the facility from 9:00 a.m. to 3:00 p.m. from Tuesday to Friday and from 9:00 a.m. to 1:00 p.m. on Saturdays.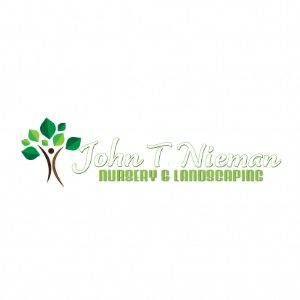 3215 Hamilton New London Rd., Hamilton, OH 45013
John T Nieman Nursery
For over four generations, John T Nieman Nursery has supplied a wide variety of trees all year round. Its certified arborists can assist clients in selecting suitable trees for their needs. Landscaping services accessible on location include mulching, designing, and tree and shrub installation. There are over 60,000 Christmas trees on a 125-acre piece of land. Christmas trees such as white firs, blue spruce, scotch pines, and Norway spruce are available in various sizes.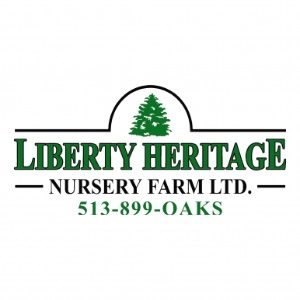 5700 Kyles Sta. Rd., Liberty Township, OH 45011
Liberty Heritage Nursery Farm
Conveniently located, Liberty Heritage Nursery Farm delivers top-notch landscaping supplies. The company has various types of nursery stock, including pollinator plants available through a partnership with the Cincinnati Zoo. Products are also available at wholesale prices. The staff offers a wide variety of native plants, featuring trees and flowers. Customers can order Sun Valley Maple, thornless locusts, dogwoods, redbuds, Pioneer elms, and Pacific Sunset maples at the nursery. An assortment of grasses is also accessible on-site.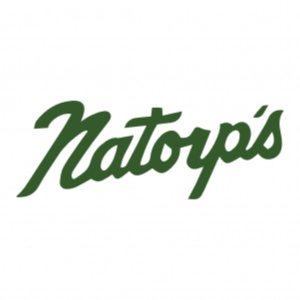 8601 Snider Road, Cincinnati, OH 45040
Natorp's Nursery
Opened in 1916, Natorp's Nursery designs gardens and landscapes that suit the clients' demands. The family-owned and operated business has a 333-acre plant and tree nursery. It also has various vegetable species, including beans, cabbages, broccoli, cauliflower, celery, gourds, and cucumbers. Lettuce and eggplants are also available. Its pepper plant collection consists of over 75 species. Clients can access over 100 tomato species at the facility and fruit trees and bushes that thrive in the ground or containers.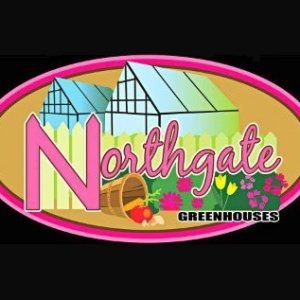 3150 Compton Road, Cincinnati, OH 45251
Northgate Greenhouses
Located in Colerain Township, Northgate Greenhouses is a 3-acre greenhouse nursery that grows various plants. It has been promoting organic and environmentally friendly gardening since 1975. The facility has numerous plants available, selected from the leading-edge genetics available on the market. Using their talents and experience, its experienced staff members educate clients on gardening matters. The business opens from 9:00 a.m. to 5:00 p.m. from Monday to Friday throughout the year.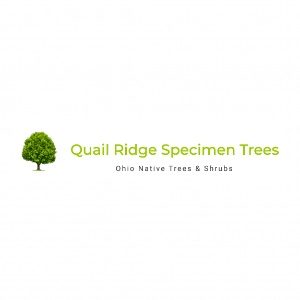 6335 Oregonia Rd., Oregonia, OH 45054
Quail Ridge Specimen Trees
Quail Ridge Specimen Trees specializes in the wholesale container growing of native trees and shrubs to serve clients' reclamation and landscaping needs. Individuals who want to learn more about trees and plants can reserve an appointment online or by phone. The containers used in plant production are 3-gallon and 20-inch diameter fabric-lined wire baskets. The staff considers the root systems of plants through all phases. Available native tree species include persimmons, yellow buckeyes, and chestnut oaks.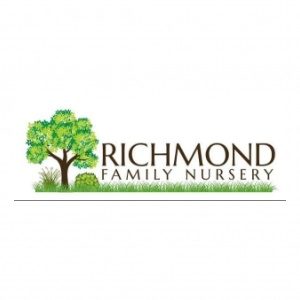 4016 Greenbriar Rd., Batavia, OH 45103
Richmond Family Nursery
Richmond Family Nursery offers diverse landscaping plant species. Its selection of perennial flowers includes coral bells, Lenten roses, and firewitch. The various trees available on location are Ginkgo biloba, eastern redbuds, black willows, tulips, and weeping willows. Individuals can purchase ornamental grasses such as Leatherleaf sedge, Avalanche, and blue grama grass on-site. If a product is out of stock, clients can tell by the information provided on the website. Clients can pick up their products after five minutes.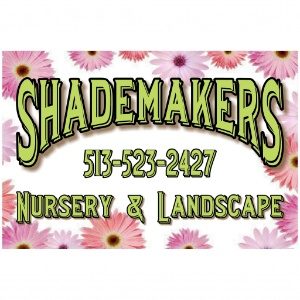 7525 Fairfield Rd., Oxford, OH 45056
Shademakers Nursery and Landscape
Founded in 1991, Shademakers Nursery and Landscape specializes in landscape design and installation for outdoor spaces. Whether it's a commercial or residential place, the staff can provide designs that suit the clients' demands. Customers may also request maintenance services such as weeding, flower bed pruning, and mulch spreading. The working hours at the facility are from 10:00 a.m. to 5:00 p.m. from Monday to Saturday. Christmas decorations and wreaths are available during the season.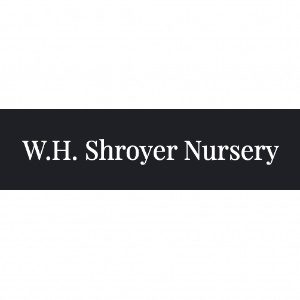 9791 Winton Rd., Cincinnati, Ohio 45231
W.H. Shroyer Nursery
Founded over 60 years ago, W.H. Shroyer Nursery is a family run business that provides all-year-round landscaping services such as mulching, yard clean-up, grass mowing, and seeding. Most plants grow within their 18,000 square feet of greenhouses. During early spring, plants available include pansies, seeds, and straw. In December, premium-grade Frasier fir and Scotch pine trees suitable for decorations during Christmas are obtainable. Additional services include snow removal for commercial and residential customers.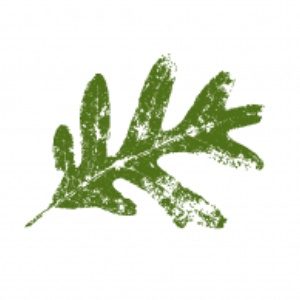 3579 Blue Rock Road, Cincinnati, Ohio 45247
White Oak Gardens
White Oak Gardens has specialized in designing indoor and outdoor spaces for over 50 years. Hard-to-find roses, annual and perennial trees, and shrubs are available within more than three acres of land. Customers can make orders online, and the staff will assist with deliveries and planting at a fee. Indoor plants include watermelon peperomias, aloe veras, pilea, calatheas, and sansevierias. The store opens from 9:00 a.m. to 3:00 p.m. from Monday to Saturday.