Terms of Service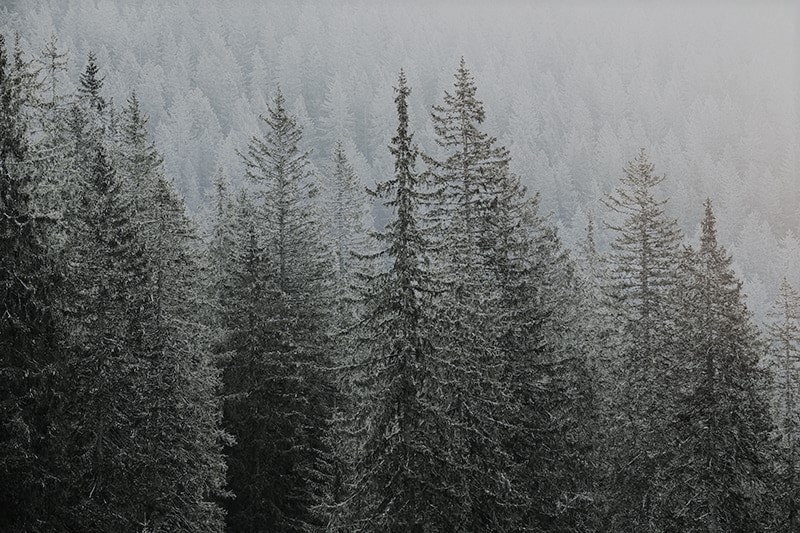 When you place your order, you agree to the following terms:
Alive & Thrive Guarantee™
We guarantee that your plants and trees arrive healthy with our Alive & Thrive Guarantee™. If you're not satisfied within the first five days of receiving your order, please contact us.
Plants need proper care and nutrients to acclimate to their new environment. Please contact us if you have issues with your plants within the first 30 days. We'll review your concerns and provide a one-time replacement if necessary. (Shipping costs for replacement items are at the customer's expense.) If you've given your plants less-than-optimal care or purchased plants outside your growing zone recommendation, your order isn't covered by this guarantee. We may ask for photos, which assists us in diagnosing issues.
Please note: If you ordered a deciduous tree during winter or early spring, and it fails to emerge from dormancy, we will guarantee it after the five-day notification period. Contact us by May 30th for us to assist you.
One-Year Extended Warranty (Optional)
Plants can perish for many reasons. We offer a one-year, one-time replacement warranty in the form of store credit at the time of checkout. We require picture verification that your plant has died. Once we receive your photos, we'll issue a store credit for replacement plants. Refunds will not be given.
Note: Shipping costs and taxes for replacement plants are at the customer's expense. Plants purchased for the incorrect growing zone or soil type are not included in the warranty.
Cancel an Order
Once you've completed the checkout process, we fulfill your order at our nursery immediately. Your credit card is also charged. Order cancellations or changes must be made within four hours of placing your order.
After your order is packed and shipped, it cannot be changed or cancelled. If an order is cancelled after it's been processed but before it ships, a restocking fee will be charged (25% of the order value).
Duplicate Orders
Contact us immediately if you have accidentally submitted duplicate orders. We do our best to catch these on our end, but ultimately it's the customer's responsibility.
Discounts & Coupons
Only one coupon code may be used per order. Coupons cannot be combined to receive multiple discounts. Coupons are one-time use only. Any unused portion of your coupon will be forfeited and cannot be used with other offers, discounts, or coupons. All coupons must be applied at the time of purchase.
Bulk Orders
We guarantee all plants and trees arrive in a healthy condition and to be the correct variety, size, and description as agreed to in the signed Purchase Agreement. (All heights are measured from the soil line to the highest extended branch or foliage.)
We are not responsible for improper handling and care, planting, and extreme weather. Bulk orders and oversize products priced separately from the website are not eligible for advertised discounts, promotions, or the standard warranty. All prices are subject to change without notice.
Any additional terms and conditions will be clearly stated in the Purchase Agreement and signed by the customer before payment is rendered. Images used to describe plant health, quality, or size are for representation purposes only and do not reflect the specific plants ordered. All sales are final.
Delivery Dates
Our estimated delivery dates are over 95% accurate. External factors can delay these dates — exact shipping dates cannot be guaranteed. On rare occasions, we delay shipping due to severe weather forecasts to protect the plants. You'll be notified of any changes.
Spring Shipping
Some plants and trees are cold sensitive, so it's best to ship them when temperatures are milder. These spring-shipped items are identified on their product pages as well as northern states that ship only in spring.
While most trees and plants can be planted safely year-round, some gardeners prefer planting in warmer weather. If you would like to delay your delivery date, please contact us.
Product Arrived Damaged
We guarantee that your order is packaged to ensure survival during transit. If you've received a damaged package, please refuse the shipment. The delivery carrier will return the damaged box to us for reshipment.
Please contact us within the Alive & Thrive GuaranteeTM guidelines if your plant arrives damaged. Don't plant a poor-quality or damaged plant, even if you think it may thrive.
Return Policy
Items cannot be returned without authorization. Since trees and plants are perishable, once a tree has been removed from its original container, or has been planted, it cannot be returned. Garden supplies and hardgoods, including fertilizers, planting mixes, planting kits, and watering bags may be authorized for return.
Once nursery stock is approved for return, a 25% restocking fee is charged. Nursery stock must be returned in living condition within two weeks of receipt; shipping charges are non-refundable.
Note: Buyers are responsible for shipping and processing charges. By purchasing nursery stock, customer's accept Trees.com's terms and conditions of sale, constituting the entire agreement. Our liability will not be greater than the cost paid for the customer's order in any circumstance.
Natural World Disclaimer
We cannot guarantee the success of every tree and plant. Acts of the natural world like insect and animal pests, extreme weather damage, drought, disease, and poor soil conditions are out of our control.
Received Wrong Product
We take care to label all plant varieties correctly. If your purchase is mislabeled, we'll replace your shipment at our expense. Contact customer service and send pictures of the mislabeled product. More information on our liability limit is included in our Return Policy.
Plant & Tree Health Test
Perform a scratch test to determine if your tree or plant is growing strong. Simply scratch a small area of bark on the trunk with a coin or your fingernail. If there is brown or black underneath the top layer, the tree or plant is likely dead. If you see green, then the tree is alive and will leaf again. This is especially true if you're performing the scratch test during fall, winter, or early spring. Most trees and plants are in full or partial dormancy during this time.
Trees and plants may drop their leaves as a temporary self-pruning measure or after transit and transplant. These are natural "resets" and the tree or plant should return to normal, healthy foliage.
Product Information
We do our best to give you the essential planting and care information you'll need like growing zones, care tips, special details, and best practices. That said, it's important that you look into your specific area — some specific microclimates (for example, a swampy area in an otherwise dry, arid zone), unusual landscape conditions, and your local weather conditions can affect your plants. Wind and weather protection, mulching, and regular pruning are also important. Contact your local county agricultural extension office for specific plant hardiness and the best ones for your area.
Note: Product images and videos may not show the exact cultivar represented on the product page. Unless otherwise noted, images represent trees and plants at maturity. Typically, a plant or tree will not look as pictured upon arrival.
Dormant Trees & Plants
Most leaf-bearing trees and plants enter dormancy or semi-dormancy in the fall through early spring. While plants are healthy during dormancy, they may feature fewer leaves, discoloration, or a complete leaf drop. This is normal and essential to the plant's overall health.
Consider transplanting your tree or plant during dormancy. It promotes root growth, which gives the plant a better start for new foliage to sprout in the spring. For this reason, we keep our trees dormant longer in the spring. It may be possible that your shipped trees and plants may be dormant, while your local trees are beginning to leaf. Your new plants should catch up in a few weeks.
Note: We will not accept a plant loss claim for dormant items until they've been planted and given adequate time to exit dormancy. Also, we prune before shipping, which may temporarily reduce your tree's size, but promotes growth for a fuller leafy plant come spring.
Growth Rates
Listed product growth rates are based on ideal growing conditions and published information. All plants, environments, and landscapes are unique, so individual results will vary.
Pot Sizes
Trees and plants with a listed container size reference the industry-standard trade gallon. These sizes are smaller than conventional gallon measurements. Some plants may be repotted, pruned, or cleaned up before shipping.
Deciduous & Pruned Trees
Deciduous trees may have minimal to no branching while young. We also often prune young trees before shipping to promote faster growth and better branch growth later. Upon delivery, your young tree may be smaller or skinnier, but will grow taller and branch out fully in one to two seasons.
Governing Law & Dispute Resolution
You agree that all matters relating to your access to or use of the Site, including disputes, will be governed by the laws of the United States and the State of Washington without regard to its conflicts of law's provisions. You agree to the personal jurisdiction by and venue in the state and federal courts in King County, Washington, and waive any objection to such jurisdiction or venue. Trees.com (and its affiliates, officers, directors, and employees) shall not, in any event, be liable for damages in an amount greater than the original purchase price of the product(s). Should Trees.com prevail, it will be entitled to recoup all costs and attorney fees.