Best Gardening and Landscaping in San Diego, California of 2023
Best Gardening and Landscaping in San Diego, California of 2023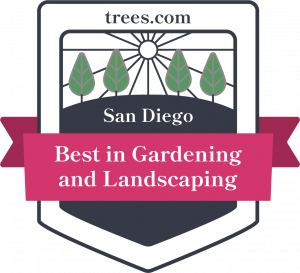 To help you find the best gardening and landscaping in San Diego, CA, we gathered information on over 325 landscapers and narrowed them down to the top 12 landscaping services based on their client reviews, available services, and professionalism.
Here are the top picks as voted by the People of San Diego, CA
Our goal is to connect homeowners with the best gardening and landscaping experts in the area. To find the top picks in San Diego, we scored companies on 25 criteria across five categories and hand-picked a list of the best.
Availability

Responsive communication and convenient scheduling for customers.

Credentials

Years of experience in the field, plus appropriate licensing and awards.

Reputation

A track record of positive customer reviews and outstanding service.

Services

Offers the most important services popular with customers.

Professionalism

A reputation of reliable and honest business practices.
Top Rated Landscapers in San Diego, CA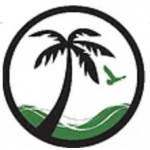 11862 Semillon Blvd., San Diego, CA 92131
AM Landscape Construction Inc.
AM Landscape Construction Inc. has been helping residential and commercial property owners with their gardening since 2010. It plans, designs, and manages multiple types of landscaping projects, with services tailor-made to meet each client's needs. Services include artificial turf and natural grass design and maintenance, xeriscaping, landscape and hardscape strategies, and irrigation and drainage planning. From low voltage lighting to low-maintenance landscape, AM Landscape Construction Inc. works with any budget to ensure clients' achieve their dream outdoor look.
Services Offered
Hardscapes
Xeriscaping
Artificial Turf & Natural Grass
Low Maintenance Landscape
Fire Pit Structures
Fire Pits & Features
Water Features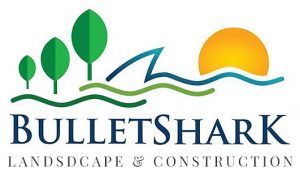 10963 Salinas Way, San Diego, CA 92126
BulletShark Landscape & Construction
BulletShark Landscape & Construction offers unique and creative landscaping solutions. It helps property owners achieve their dream outdoor spaces by creating and implementing customized designs. Services available include sod installation, hardscaping and stonework, landscape lighting, and deck buildup. The staff also helps with developing and installing artificial grass and irrigation and drainage systems. BulletShark Landscape & Construction works closely with customers every step of the way while working within their budgets.
Services Offered
Landscape Design & Construction
Sod Installation
Hardscaping & Stonework
Artificial Grass
Pavers, Concrete, Decks, & Pergolas
Irrigation & Drainage
Landscape Lighting

PO Box 5212
San Diego, CA 92165
619-578-1293
Calderon's Landscape
Calderon's Landscape works toward delivering original, beautiful landscapes custom-designed for each client. Its professionals install and sustain irrigation schemes and lawns as well as plant and maintain the right seeds. They also create and maintain colorful gardens such as those with rock mulch and low voltage lighting. The company provides soil aeration solutions to ensure enough water reaches the roots and that plants stay green and fresh all year long. Additional services include tree and bush trimming, fertilizing, and cleanup, including debris hauling.
Services Offered
Tree Trimming
Lawn Installation
Irrigation Systems
General Cleanup
Fertilizing
Lawn Maintenance
Flower Beds & Gardens
Bush Trimming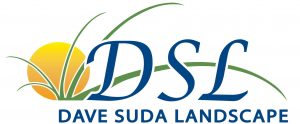 4385 Twain Ave., San Diego, CA 92120
Dave Suda Landscape
For over 30 years, Dave Suda Landscape has provided residential and commercial landscape solutions and transformations. It helps property owners create delightful outdoor spaces by providing design, installation, and maintenance services for landscaping while aligning with their vision. The company also installs irrigation systems, water features such as ponds and water gardens, firepits, and hardscaping. The professionals utilize their horticultural expertise to plant and maintain various trees and flowers. Additional services include pest control and outdoor kitchen design and construction.
Services Offered
Landscape Design & Installation
Irrigation Water Management
Water Features
Pest Control

6153 Portobelo Court, San Diego, CA 92124
Del Mar Landscapes
Del Mar Landscapes provides comprehensive residential and commercial landscaping solutions. Its professionals have over 10 years of experience actualizing clients' creative visions, turning them into beautiful outdoor spaces through softscape and hardscape design and construction. Working with local businesses and professionals, the company handles the installation and maintenance of irrigation systems, pavers, patio covers, and decks. It also builds beautiful driveways and performs landscape renovations using state-of-the-art technology. Del Mar Landscapes creates outdoor kitchens and barbecue spaces as well.
Services Offered
Hardscape & Softscape
Pavers, Concrete, & Veneers
Sod Installation
Irrigation Systems
Fireplaces
Custom BBQs
Green Dreams Landscaping
Green Dreams Landscaping designs, installs, and maintains organic outdoor areas that align with the vision and goals of its clients. Using advanced materials, tools, and techniques, the company builds long-lasting outdoor features that require minimal maintenance without compromising appearance. It incorporates sustainable food production into landscapes by planting edible and pollinator plants. The professionals also work on paver patios, fences, decks, and retaining walls. Green Dreams Landscaping focuses on building beautiful ecological outdoor spaces that are budget-friendly and easy to maintain.
Services Offered
Edible Landscape
Low-Maintenance Outdoor Spaces
Retaining Walls
Paver Patios
Fences & Decks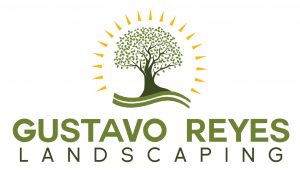 4041 34th St., San Diego, CA 92104
Gustavo Reyes Landscaping
Gustavo Reyes Landscaping helps property owners in San Diego create idyllic outdoor spaces through creative landscape design and related services. It utilizes natural products and methods that protect the environment. The company delivers irrigation solutions that include the installation and maintenance of timer programming, sprinkler heads, PVC pipes, and valves. It also offers lawn and garden care services, such as irrigation adjustments and plant care, and cleanup of yard waste and overgrown weeds. Gustavo Reyes Landscaping works closely with its customers during the transformation and maintenance process to ensure their dream becomes a reality.
Services Offered
Lawn & Garden Care
Yard Cleanups
Irrigation Upgrades & Repairs
Landscape Health Evaluations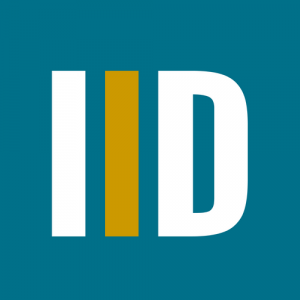 7310 Miramar Rd. #300, San Diego, CA 92126
Install-It-Direct
For over 25 years, Install-It-Direct has been creating functional residential and commercial outdoor spaces customized to meet the needs and budget of each customer. Its designers plan, draft sketches, and implement multiple landscape projects, ensuring the client's vision and goals are realized. They offer installation and maintenance services for outdoor fireplaces, artificial turf, outdoor lighting, and water features, such as ponds and fountains. Install-It-Direct also builds charming paved patios and driveways and creates eco-friendly garden ideas.
Services Offered
Artificial Grass Installation
Landscape Design
Water Features
Custom Fire Pits
Outdoor Lighting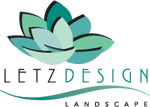 3990 Centre St. Unit 307, San Diego, CA 92103
Letz Design Landscape
Letz Design Landscape strives to deliver unique outdoor space designs customized to align with each client's lifestyle and interests. It offers a wide selection of landscaping ideas to homeowners, including edible gardening. Mediterranean landscaping involves using natural materials to create a relaxed environment with vibrant colors and multiple fragrances inspired by mother nature. Letz Design Landscape composes outdoor living spaces and sustainable xeriscape solutions that focus on conserving water. The landscape services also include construction and maintenance of retaining walls, dry creek beds, and turf.
Services Offered
Landscape Design
Retaining Walls
Dry Creek Beds
Artificial Turf Installation

3260 Keokuk Court, San Diego, CA 92117
Pacific Landscaping & Maintenance
Pacific Landscaping & Maintenance has been providing comprehensive landscaping solutions since 2002. It helps property owners achieve unique and creative outdoor spaces. The company handles the installation and maintenance of irrigation systems, outdoor low voltage lighting, and lawns. It also designs water features and builds patios and driveways. Maintenance plans involve regular debris removal, lawn mowing, plant pruning, and garden care. Other services include garden planting and planter box design.
Services Offered
Landscape Construction
Lawn Installation
Irrigation & Drainage
Water Features
Outdoor Lighting
Landscape Debris Removal
Tree Removal
Succulent Designs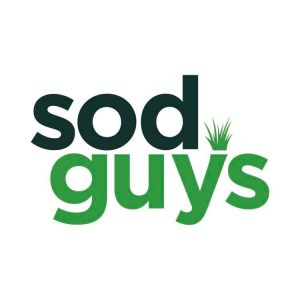 4400 Nobel Dr., San Diego, CA 92122
Sod Guys
Sod Guys develops creative landscaping designs customized to the needs and interests of property owners. Its professionals offer a full range of services, including sod installation, ground leveling, grass excavation, and grading. Hardscape services involve the installation and maintenance of pavers and flagstone as well as the construction of retaining walls. The professionals also assist with installing water-saving irrigation schemes to ensure the garden is green all year long. Other services include regular landscaping maintenance.
Services Offered
Hardscape
Irrigation Installation
Fences & Gates
Dryscape
Landscape Maintenance
5560 Eastgate Mall, San Diego, CA 92121
Torrey Pines Landscape
Torrey Pines Landscape has over 35 years of experience transforming property owners' landscaping dreams into reality through design and concept actualization. Its team of professional designers works on the installation and maintenance of irrigation systems and landscape lighting. It also designs and builds state-of-the-art water features, patio covers, fire pits, and overhead shade structures. The company's maintenance plans involve debris hauling, pest control, and specialty plant care.
Services Offered
Landscape Design & Installation
Landscape Maintenance Services
Pest Control
Specialty Plant Care
Fire Features
Water Features