Best Gardening and Landscaping in Denver, Colorado of 2023
Best Gardening and Landscaping in Denver, Colorado of 2023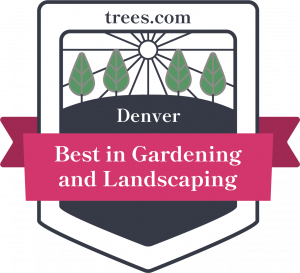 To help you find the best gardening and landscaping in Denver, CO, we gathered information on over 391 landscapers and narrowed them down to the top 15 landscaping services based on their client reviews, available services, and professionalism.
Here are the top picks as voted by the People of Denver, CO
Our goal is to connect homeowners with the best gardening and landscaping experts in the area. To find the top picks in Denver, we scored companies on 25 criteria across five categories and hand-picked a list of the best.
Availability

Responsive communication and convenient scheduling for customers.

Credentials

Years of experience in the field, plus appropriate licensing and awards.

Reputation

A track record of positive customer reviews and outstanding service.

Services

Offers the most important services popular with customers.

Professionalism

A reputation of reliable and honest business practices.
Top Rated Landscapers in Denver, CO
4961 East Asbury Ave., Denver, CO 80222
Altitude Sprinkler & Landscape
Altitude Sprinkler & Landscape is a full-service landscaping contractor serving commercial and residential customers seeking to up the curb appeal of their outdoor spaces. The staff collaborates with clients to create functional landscape designs. It builds hardscape structures, including retaining walls, walkways, and patios, and incorporates convenience features such as lighting fixtures. The arborists work on trees and shrubs, reshaping them to blend with the newly created design. Gardening services such as mulching and soil preparation are available. Altitude Sprinkler & Landscape designs and installs irrigation systems, including automatic and manual sprinklers.
Services Offered
Landscaping Design Services
Sprinkler Systems Design & Installation
Mulching
Soil Preparation
Landscape Lighting

10940 South Parker Rd. Ste. 204, Parker, CO 80134
Aspenwood Landscaping
Aspenwood Landscaping serves commercial and residential property owners, developing new landscaping designs and updating existing ones. Its landscapers listen to clients' design ideas to understand and develop the landscaping features they need in their yards and gardens. They utilize top-of-the-line equipment to install hard and soft scape structures, including ground level and raised patios, tile and stone pathways, sod, water features, and light fixtures. Aspenwood Landscaping also creates outdoor kitchens and offers gardening services.
Services Offered
Landscape Maintenance
Fire Pits
Outdoor Lighting
Artificial Turf & Sod Installation
Planting & Lawn Maintenance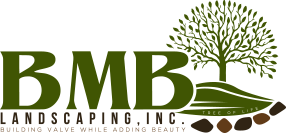 19828 East Linvale Dr., Aurora, CO 80013
BMB Landscaping
BMB Landscaping develops custom garden and lawn designs that are functional and have curb appeal. Its experts actualize the drawn plans by installing various features and structures, including patios, decks, and sprinkler systems. They also construct cedar fences to safeguard the outdoor areas, and the facility has multiple fence designs that customers can pick. The company delivers maintenance solutions, including yard and garden fertilization, rototilling, shrub and tree trimming, rock setting, and sod cleanup.
Services Offered
Landscape Maintenance
Landscape Design Service
Sprinkler Maintenance & Design
Fence Installation & Repair
Commercial Snow Removal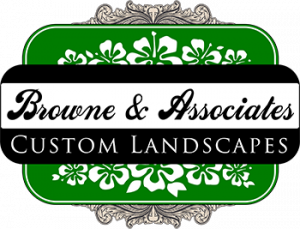 9619 North Surrey Dr., Castle Rock, CO 80108
Browne And Associates
Browne And Associates provides landscaping design and development services for homes. Its professionals assess the outdoor spaces, listen to customers' ideas, and later develop a design that fits clients' interests. They build retaining walls, arbors, and walkways and incorporate lighting fixtures and plant floral products to enhance the beauty of the hardscape structures. The tree surgeons select the tree species that naturally fit in the landscape designs and afterward plant them. Browne And Associates handles the installation of water features such as fountains and waterfalls as well as irrigation systems, fire pits, and outdoor kitchens.
Services Offered
Landscape Design & Architecture
Landscape Construction
Swimming Pools & Spas
Irrigation Systems
Fire Features
Water Features
Outdoor Lighting

9950 South Gwendelyn Place, Highlands Ranch, CO 80129
Colorado Outdoor Life
Colorado Outdoor Life collaborates with customers to create attractive landscaping features in outdoor spaces. Its employees utilize multiple materials, including stamped, aggregate, and color concrete and flagstone and strip stone, to develop pathways and stonework patterns throughout the lawns and gardens. They also prepare garden beds and plant vegetables and horticultural products. Clients can acquire installation services for retaining walls, fire pits, pergolas, landscape lighting, and front porches. Colorado Outdoor Life handles landscape renovations.
Services Offered
Landscaping Services
Landscape Renovation
Retaining Walls
Fire Pits
Lighting
1152 South Alcott St., Denver, CO 80219
Denver Sprinkler and Landscape Inc.
Denver Sprinkler and Landscape Inc. delivers design services for complete landscapes and parts of the outdoor spaces, including perennial gardens. Its professionals grade landscapes and construct and install soft and hardscape features such as lighting fixtures, trees, shrubs, brick pavers, retaining walls, and wooden fences. They also maintain existing landscapes through multiple services that include pruning, mowing, and plant trimming, and they remodel the completely damaged gardens and lawns. Denver Sprinkler and Landscape Inc. repairs sprinklers and deals with snow removal.
Services Offered
Landscape Maintenance & Design
Irrigation & Sprinkler Repair Services
Sprinkler Startup & Winterization
Snow Removal Services
New Landscape Construction & Remodeling,
Landscape Lighting
Lawn Care, Tree, & Shrub Care
Lawn Fertilization & Weed Control
Lawn And Weed Control
Lawn Insect Pest Problems
1205 Quail St., Lakewood, CO 80215
Diggable Designs Landscape Construction
Diggable Designs Landscape Construction handles various landscaping matters, from design creation to the maintenance of existing lawns and gardens. Its experts meet with clients, listen to their landscaping needs and ideas, and conceptualize them through creating workable designs. They construct landscape structures such as retaining walls, pergolas, and patios and integrate them with softscape features. The professionals also install water features to add serene and audible features to the landscape. Diggable Designs Landscape Construction remits installation services for green roofs, irrigation systems, and fire features.
Services Offered
Gardening Services
Full-Service Landscape Construction
Arbors & Pergolas
Fire Features
Hardscape
Irrigation
Holiday Lighting & Decor
Lighting
Planting & Gardens
Water Features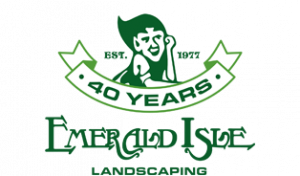 5208 Adams St., Denver, CO 80216
Emerald Isle Landscaping
Emerald Isle Landscaping installs features such as softscape and lawns to boost the attractiveness of outdoor spaces. Its employees evaluate the existing landscapes to identify any problems and execute workable maintenance plans to restore beauty. The plumbing technicians on staff audit existing irrigation systems to identify functional issues such as excessive discharge of water and leakages. They later design and materialize water-saving and quality enhancement maintenance plans. Other services include snow removal during the winter weather. With extensive horticulture knowledge, the company staff can maintain the greenness of landscapes regardless of weather conditions.
Services Offered
Landscape Maintenance
Irrigation, Enhancements
Snow Services

5895 West 56th Ave., Arvada CO, 80002
Highlands Landscaping & Fencing, LLC
Highlands Landscaping & Fencing, LLC installs sod, artificial turf, and rock edging. It also plants trees and softscape features to increase the health and aesthetic value of outdoor spaces. The experts improve the drainage of lawns and gardens by delivering grading services and installing french drains. They also incorporate irrigation drip and sprinkler watering systems to keep the vegetation alive and green. Highlands Landscaping & Fencing, LLC constructs cedar and wrought iron fences to prevent intruders from invading and destroying the landscape features.
Services Offered
Landscaping Services
Drainage Solutions
Sprinkler Systems
Lighting Solutions
Sod Installation & Artificial Turf
Rocks & Mulch
Retaining Walls
Planters & Raised Beds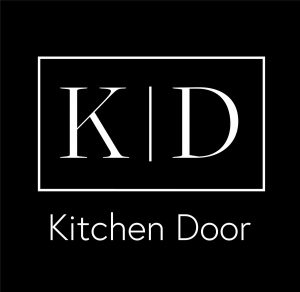 201 Columbine St., Denver, CO 80206
Kitchen Door Landscaping
Kitchen Door Landscaping utilizes top-of-the-line landscaping principles to invent new landscape designs. Its professionals work on the back and front yard of landscapes, building gardens with edible plants. The staff creates ornamental structures using recycled materials and mounts them on kitchen doors. It also maintains landscapes using environmentally friendly techniques, including rakes to clean up leaves from the gardens and yards and replacing standard grass with turf. Kitchen Door Landscaping installs fire pits and pergolas.
Services Offered
Garden Care Services
Landscape Design & Installation
General Landscaping
Hardscaping
Garden Design & Installation
Firepits
Outdoor Kitchens
Leaf Control & Mowing

3251 North Lowell Blvd., Denver, CO 80211
Land Designs by Colton
Land Designs by Colton handles the landscaping needs of large and small residential and commercial properties. Its team of architects and designers create charming and functional landscaping plans for clients by visiting the yard sites and listening to their ideas about the specific appearance they want. The softscapers prepare gardens and install healthy plants, while the hardscapers integrate features such as gazebos, patios, and pathways in outdoor spaces. The staff also installs water and lighting features to enhance aesthetics. Land Designs by Colton provides irrigation system installation and landscape maintenance solutions.
Services Offered
Landscape Design & Irrigation
Gravel & Mulch Garden
Deck & Patio Construction
Fire Pits & Features
Water Features
Lighting
Vertical Gardens
Retaining Walls
Xeriscape Landscaping

455 South Platte River Dr., Denver, CO 80223
Lifescape Colorado
Lifescape Colorado delivers sustainable and attraction-oriented landscape design solutions as per the set-out design goals of clients. Its landscapers create and execute building plans, installing hardscape structures such as patios, lawns, gardens, and pathways. They also construct outdoor kitchens and install water features to increase the livelihood of the yards and gardens. Landscape care services available include repairing and updating irrigation systems and mending cracked or broken hardscape. Lifescape Colorado handles snow removal from the outdoors.
Services Offered
Landscape Design & Construction
Property Care & Maintenance
Weekly Services
Fine Gardening
Water Management
Snow Removal

5690 Webster St., Arvada, CO 80002
Outdoor Design Colorado
Outdoor Design Colorado employs collaborative landscape design approaches while creating landscaping plans to meet customers' needs. Its builders use paver, natural stone, and concrete materials to build hardscape components, including retaining walls and decks. They also create patios and incorporate lighting fixtures and fireplaces to enhance the convenience of those who want to relax outdoors late in the night. The maintenance team fixes defects, including poor drainage, clogs, and leaks in irrigation systems, and it works on unhealthy plants in older landscapes.
Services Offered
Landscape Renovation
New Landscape Construction
Collaborative Design
Patios & Decks
Stone & Hardscape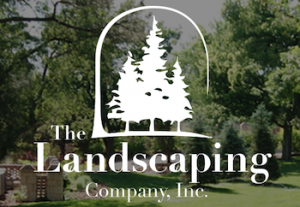 1995 West Iliff Ave., Englewood, CO 80110
The Landscaping Company Inc
The Landscaping Company Inc actualizes clients' design visions for their outdoor gardens and yards by assessing client needs and offering viable design solutions. It installs and updates landscape features, including pergolas, verandas, stone patios, retaining walls, and outdoor fireplaces. The staff grades yards and installs new sod lawns incorporated with irrigation systems to maintain their beauty and health. It also works on xeriscape and adds plantlife such as flowers, trees, and shrubs. The Landscaping Company Inc is proficient with sprinkler system installation and snow removal.
Services Offered
Landscape Design & Construction
Lawn Care & Maintenance
Xeriscape
Sprinkler Systems
Snow Removal
Plant Selection & Placement
Irrigation Design & Technology
Custom Water Features & Fire Pits
Seasonal Aeration
Weed, Disease And Insect Control
Soil Monitoring & Mulch
Annual Flower Plantings
Seasonal Garden Cleanup
Lighting Repair And Maintenance

1830 West Baker Ave., Englewood, CO 80110
Thunderbird Design
Thunderbird Design guides clients towards realizing their landscaping ambitions through flexible design creation and actualization. Its professionals assess the initial outdoor areas to develop and implement building plans, including hard and soft scape features that naturally blend with the lawns and gardens. They build paver and stone patios, seat and retaining walls, fire pits, arbors, and pergolas. The gardeners deploy multiple types of planting patterns and styles while incorporating plant material, including flowers and edibles, into the garden areas. Thunderbird Design installs residential irrigation systems.
Services Offered
Landscape Design
Hardscaping
Planting
Irrigation
Commercial Snow Removal