The Best Tree Nurseries in McAllen, Texas of 2023
The Best Tree Nurseries in McAllen, Texas of 2023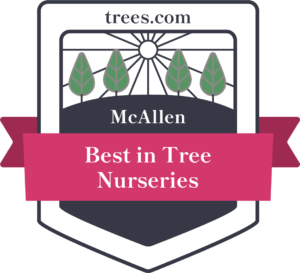 To help you find the best tree nursery products in McAllen, Texas we gathered information on over 125 tree nurseries and narrowed them down to the top 9 tree nurseries based on their client reviews, available services, and professionalism.
Our goal is to connect homeowners with the best tree nurseries experts in the area. To find the top picks in McAllen, we scored companies on 25 criteria across five categories and handpicked a list of the best.
Availability

Responsive communication and convenient scheduling for customers.

Credentials

Years of experience in the field, plus appropriate licensing and awards.

Reputation

A track record of positive customer reviews and outstanding service.

Services

Offers the most important services popular with customers.

Professionalism

A reputation of reliable and honest business practices.
The Best Tree Nurseries in McAllen, Texas


2120 W Palma Vista Drive, Palmview, TX 78572
Heaven on Earth Wholesale Nursery
Heaven on Earth Wholesale Nursery is a family-owned business providing a wide variety of landscaping and gardening products for residential and commercial customers throughout Texas. Its friendly and helpful staff have years of experience giving advice on how to create outdoor spaces that add curb appeal to any property. Heaven on Earth Wholesale Nursery sells everything an avid gardener needs during the hours of 8:00 a.m. to 7:00 p.m. from Monday through Saturday.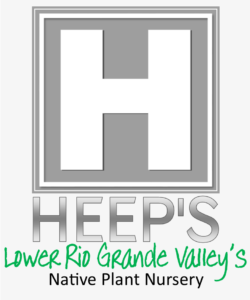 1714 S Palm Court Drive, Harlingen, TX 78552V
Heep's LRGV Native Plant Nursery
Heep's LRGV Native Plant Nursery specializes in growing drought-resistant and cold-hardy plants for creating unique wildlife habitats in the Rio Grande Valley. Since 1983, the family-owned nursery has offered most shrubs, ground covers, vines, trees, and perennials in 1-gallon pots or larger to customers throughout the year. Heep's LRGV Native Plant Nursery also grows and sells rare, hard-to-find local plants that professional landscape designers and avid gardeners seek out for completing a relaxing, outdoor space.

700 E Expressway 83, San Juan, TX 78589
Munoz Garden Center
Since 2018, Munoz Garden Center has offered a variety of tropical plants, succulents, flowers, and trees suitable for growing in the hot Texas climate. Its professional landscaping crew has years of experience installing beautiful gardens and transforming any outdoor space into a relaxing getaway. The center provides free estimates on projects and works within the customer's budget. Customers are encouraged to visit Munoz Garden Center every day from 8:00 a.m. to 6:00 p.m.

17320 Salida Del Sol Drive, Penitas, TX 78576
Native Trees Nursery
Native Trees Nursery sells and installs a variety of trees and bushes from southern Texas, including honey mesquite, wild olive, and Texas ebony. The family-owned nursery employs a team of landscapers to do all the hard work of delivering and transplanting trees in the desired places on the customer's property. Customers are free to call or visit Native Trees Nursery from Monday through Saturday during the hours of 8:00 a.m. and 5:00 p.m.

621 W La Sagunada Road, Rio Grande City, TX 78582
Rancho Lomitas Native Plant Nursery
Rancho Lomitas Native Plant Nursery grows and sells a wide range of native plants to help customers attract birds, butterflies, and other wildlife to outdoor spaces. The nursery provides custom-grown plants for revegetation projects as well as beautiful shade trees, such as Texas ebano and cedar elms. Nature photographers or people visiting Texas are invited to rent one of Rancho Lomitas' casitas or stay at the RV park to experience nature in the brush.
23240 Uresti Street, Edinburg, TX 78541
Reyes Nursery
Reyes Nursery offers plant rental services to transform all outdoor events into elegant sights. The family-owned nursery delivers and sets up tropical plants at any special occasion in the Rio Grande Valley. Reyes Nursery has its own outdoor tropical venue ready for customers to rent for weddings, family reunions, and other fun events. The nursery is situated on 10 acres of land, so it has plenty of room to accommodate a large guest list.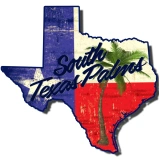 727 W Alberta Road Donna, TX 78537
South Texas Palms
South Texas Palms has over 20 years of experience helping customers design a shady place to relax. The family-owned company meets the landscaping needs of customers by growing its own palm trees from seed. Drought-resistant trees and shrubs are also available for sale, and knowledgeable staff can arrange for delivery if needed. South Texas Palms is open Monday through Thursday from 8:00 a.m. to 5:00 p.m. or by appointment on Friday and Saturday.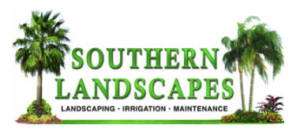 821 E Beech Avenue, McAllen, TX 78501
Southern Landscapes
Southern Landscapes has provided maintenance, irrigation, and landscape design services in the Rio Grande Valley and surrounding areas since 1976. Its experienced crew adds visual appeal to homes and businesses by installing pools, trees, flower beds, shrubs, and walkways. The company also focuses on professionally handling large drip projects, installation of sports fields, and mitigation work. Southern Landscapes is open from Monday through Friday from 8:00 a.m. to 6:00 p.m.

405 E Interstate 2, San Juan, TX 78589
Tree of Life Nursery
Founded in 2003, Tree of Life Nursery is a family-owned business offering a large selection of palms, trees, plants, cacti, and pots to customers in the Rio Grande Valley. Its landscaping team does all the heavy lifting and planting of trees and plants and delivers high-quality gardening products to any outdoor space of the customer's choosing. Tree of Life Nursery is conveniently open Monday to Saturday from 8:00 a.m. to 6:00 p.m.