The Best Tree Nurseries in Virginia Beach, Virginia of 2023
The Best Tree Nurseries in Virginia Beach, Virginia of 2023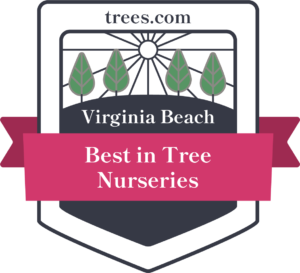 To help you find the best tree nursery products in Virginia Beach, Virginia we gathered information on over 156 tree nurseries and narrowed them down to the top 15 tree nurseries based on their client reviews, available services, and professionalism.
Our goal is to connect homeowners with the best tree nurseries experts in the area. To find the top picks in Virginia Beach, we scored companies on 25 criteria across five categories and handpicked a list of the best.
Availability

Responsive communication and convenient scheduling for customers.

Credentials

Years of experience in the field, plus appropriate licensing and awards.

Reputation

A track record of positive customer reviews and outstanding service.

Services

Offers the most important services popular with customers.

Professionalism

A reputation of reliable and honest business practices.
The Best Tree Nurseries in Virginia Beach, Virginia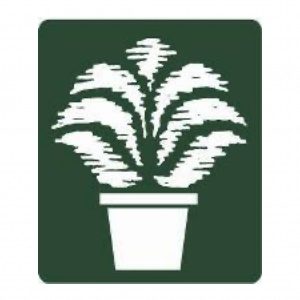 17497 Benns Church Blvd., Smithfield, VA 23430
Bennett's Creek Nursery
Bennett's Creek Nursery is a wholesale nursery that provides annuals, perennials, tropicals, edibles, deciduous and evergreen shrubs, trees, topiaries, stones, soils, straw pine, and hardgoods. Mulches come in a variety of types - chestnut, walnut, and cypress. In addition to landscaping goods and tools, Bennett's Creek sells natural stone, pavers, and walls needed for hardscaping. In-season products are available year-round and color sheets and other reference materials are available to help landscapers make the most of their projects.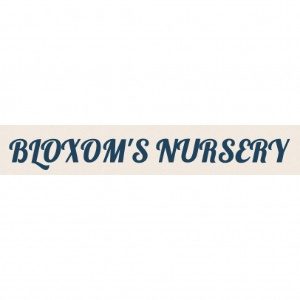 544 Foxhill Rd., Hampton, VA 23669
Bloxom's Nursery
Bloxom's Nursery of Hampton Virginia is a family-owned business that offers landscaping and hardscaping services with products built to last. All sizes of flowers, plants, shrubs, and trees are available year-round. Bloxom's Nursery provides clients with firewood, topsoil, and mulch, which can be picked up or delivered. Commercial and residential services are provided for everything from standalone plants to full landscaping renovations. Seasonal goods, such as Christmas trees and poinsettias, are provided in the winter months.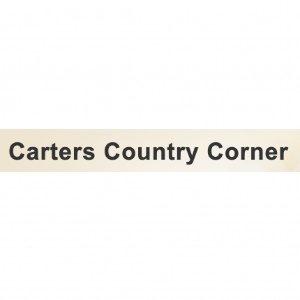 840 Butt Station Rd., Chesapeake, VA 23320
Carters Country Corner
Carters Country Corner is a family-owned and operated garden center that provides complete landscape design, bulk goods, and volume discounts. Products include plants, shrubs, trees, soil, compost, rock, and stone. Its premium double-shredded mulch is offered naturally or in a range of colors and can be delivered upon request. Mulch varieties include hardwood, chestnut, and cedar. Certified playground mulch and pine straw are also available. Carters Country has 3 acres of annuals, perennials, and other horticulture.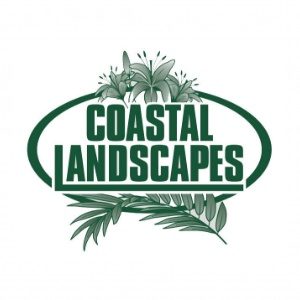 1485 Princess Anne Rd., Virginia Beach, VA, 23456
Coastal Landscapes & Nursery
Coastal Landscapes and Nursery is an 18-acre retail and wholesale nursery that provides services for residential and commercial properties in the Virginia Beach area. Its climate-acclimated plants have been cultivated to meet the needs of the surrounding area - ocean fronts, wind, salt, and living coastlines. Landscaping services include designing, permitting, and installation. Product installations include evergreens, deciduous and flowering trees, shrubs, river rock, stone walls, and boulders. Delivery services are available upon client request.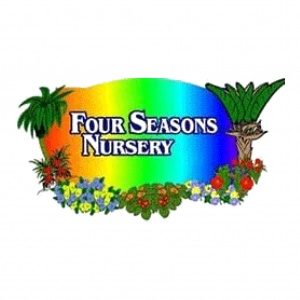 961 S Military Hwy, Virginia Beach, VA 23464
Four Seasons Nursery
Four Seasons Nursery is a full-service plant nursery that provides bulk landscaping materials. It uses plants from the Four Seasons Nursery, Virginia-certified horticulturists, and many other master gardeners to affordably beautify its clients' properties. It offers a list of in-season plants, shrubs, and trees that prosper in salty conditions as well as mulches, soils, and composts. The staff at Four Seasons educates clients regarding appropriate plant choices and care. Delivery services are available upon client request.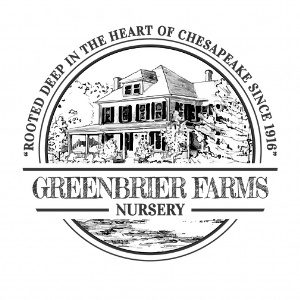 225 Sign Pine Rd., Chesapeake, VA 23322
Greenbrier Farms
Greenbriar Farms provides services to families, homeowners, landscape contractors, and gardeners, supplying them with fresh, local flowers, shrubs, and trees. Horticultural products can be purchased during any stage of their life cycles, from young to fully matured. Greenbriar Farms offers seasonal picking to clients, such as pumpkins, Christmas trees, and wildflowers. Its staff prioritizes the care and quality of products to ensure their survivability once relocated to a landscape. Clients can shop in person for in-season plants and products.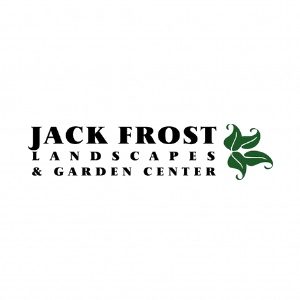 3168 Holland Rd, Virginia Beach, VA 23453
Jack Frost Landscapes & Garden Center
Jack Frost Landscapes and Garden Center offers landscaping and hardscaping services, drainage solutions, firewood, and bulk materials for purchase. Each project begins with a consultation during which visions and logistics are discussed. Staff members then create various three-dimensional design ideas to be reviewed and approved before installation. Hardscaping elements include retaining walls, grottoes, and garden beds. Jack Frost serves both public and private entities and can provide regular maintenance for any project.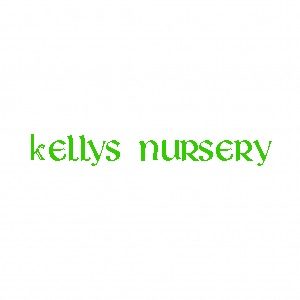 6019 Godwin Blvd., Suffolk, VA 23432
Visit Website
Kelly's Nursery
Kelly's Nursery is a family-owned and -operated company that provides annuals, perennials, vegetables, and herbs. Its annuals are grown from seeds and cultivated with a high level of care. Perennials, in combination with Kelly's Nursery's mulch, topsoil, seeds, and fertilizers, provide beautiful, maintainable additions to landscapes of all types. In-season vegetables are sold year-round, allowing clients to reap their harvests. The staff at Kelly's Nursery can help clients make landscaping decisions that best suit their properties.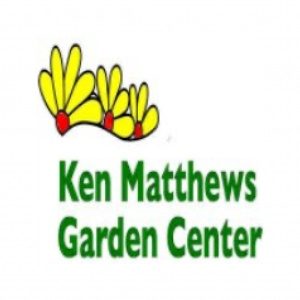 4921 George Washington Memorial Hwy., Yorktown, VA 23692
Ken Matthews Garden Center
Ken Matthews Garden Center offers landscape design, installation, and renovation as well as pruning and maintenance, seeding, sodding, and mulching. Hardscaping is available for clients looking to build custom patios, walkways, and stone walls. The landscapes built through Ken Matthews Garden Center provide many environmental benefits including sound buffering, light blocking, air purification, lowered heating and cooling costs, and increased home value and curb appeal. Ken Matthews offers consultations to ensure its clients' needs are met.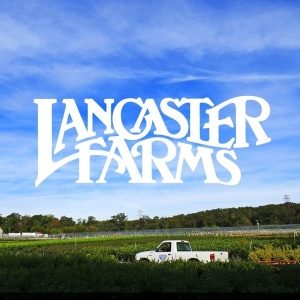 5800 Knotts Neck Rd, Suffolk, VA 23435
Lancaster Farms Wholesale Nursery
Lancaster Farms Wholesale Nursery serves the Mid-Atlantic and New England regions. It offers azaleas, broadleaves, conifers, ground cover, perennials, annuals, and trees. Lancaster Farms is home to the largest hardscape showcase in Virginia, which houses pergolas, hearths, synthetic turf, pavers, grill islands, pizza ovens, retaining walls, planter beds, fire pits, and fireplaces. Clients can experience and select these elements firsthand for use on their own. Lancaster Farms can recommend the top professional installers for each client's needs.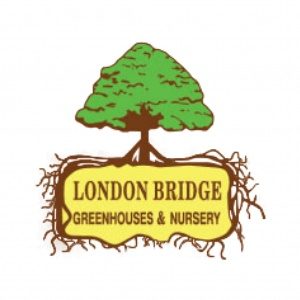 145 London Bridge Rd., Virginia Beach, VA
London Bridge Greenhouses & Nursery
London Bridge Greenhouses & Nursery is great for first-time customers and experienced clients. It specializes in residential and commercial landscaping and can help clients start from scratch or simply maintain what they already have. This company can design, prune, mulch, and install a landscape that increases a client's property value. Staff members at London Bridge address current landscaping health and needs and offer suggestions for lasting designs. They specialize in year-round and seasonal landscaping projects.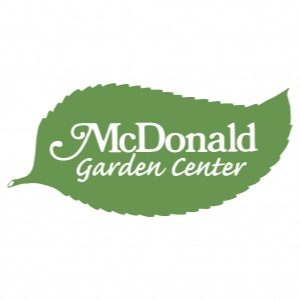 1276 N. Great Neck Road, Virginia Beach, VA 23454
McDonald Garden Center
McDonald Garden Center specializes in landscape design and installation, tree planting, and seasonal planting. This company renovates mature gardens and provides seasonal maintenance by cleaning, pruning and mulching. It offers theme gardens as well as drainage and eco-friendly rain gardens. Hardscape installations include patios and walkways, fire pits, retaining walls, and other wood structures. Every project by McDonald Garden Center is unique and planned out with its client to make sure all expectations are met.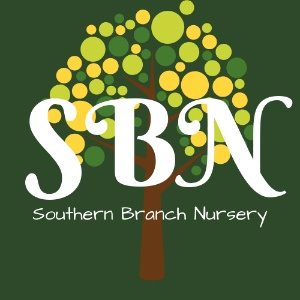 1412 Benefit Road, Chesapeake, VA 23322
Southern Branch Nursery
Southern Branch Nursery is home to over 350 species of plants. Staff members consult with clients before designing and installing landscapes for wildlife and wetlands habitats. Though they do stock a handful of cultivars, which are vegetative clones, Southern Branch Nursery heavily orients their inventory toward native straight species because they still have genetic diversity, allowing healthy and hearty yields. In addition to traditional trees and gardens, this company can install butterfly gardens, wildflower meadows, woodland gardens, and hummingbird and bee habitats.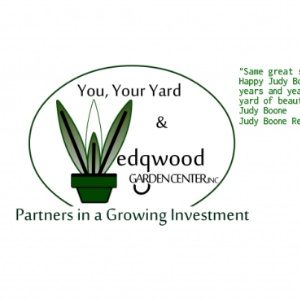 7610 Sewells Point Road, Norfolk, Virginia 23513
Wedgwood Garden Center, Inc.
Wedgwood Garden Center creates custom landscapes for commercial and residential properties. The company uses locally grown trees and shrubs for projects of any size within any budget. Wedgwood's landscapers can completely renovate lawns, install pavers, patios, walkways, and retaining walls, and provide maintenance for irrigation systems and existing landscapes. They will also deliver bulk orders of mulch, compost, and topsoil. Horticulturists assist clients in selecting annuals and perennials to ensure their visions are most accurately brought to fruition.