The Best Tree Nurseries in Albuquerque, New Mexico of 2023
The Best Tree Nurseries in Albuquerque, New Mexico of 2023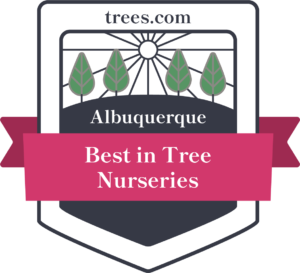 To help you find the best tree nursery products in Albuquerque, New Mexico we gathered information on over 85 tree nurseries and narrowed them down to the top 10 tree nurseries based on their client reviews, available services, and professionalism.
Our goal is to connect homeowners with the best tree nurseries experts in the area. To find the top picks in Albuquerque, we scored companies on 25 criteria across five categories and handpicked a list of the best.
Availability

Responsive communication and convenient scheduling for customers.

Credentials

Years of experience in the field, plus appropriate licensing and awards.

Reputation

A track record of positive customer reviews and outstanding service.

Services

Offers the most important services popular with customers.

Professionalism

A reputation of reliable and honest business practices.
The Best Tree Nurseries in Albuquerque, New Mexico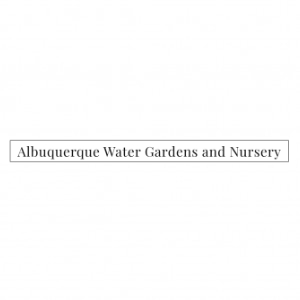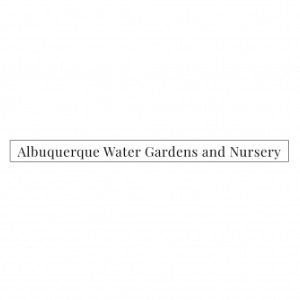 1800 Candelaria Road Northwest, Albuquerque, NM 87107
Albuquerque Water Gardens and Nursery
Albuquerque Water Gardens and Nursery offers pond plants and supplies for water garden creations. The nursery is proud to be an elite supplier of water gardens and aquatic plants. From the planning and design of the pond to choosing the fish and plants that will call it home, the nursery staff provides hands-on assistance every step of the way. Customers can visit Monday through Saturday for water-garden inspiration. Trees, shrubs, and perennials suited to the local climate are also available.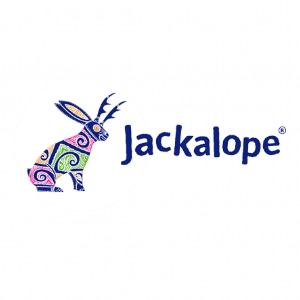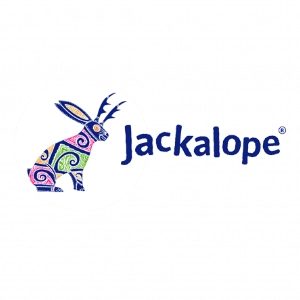 6400 San Mateo NE., Albuquerque, NM 87109
Jackalope
Jackalope offers a bit of everything when it comes to home decor. Both local customers and far-from-home tourists will discover a delightful collection of candles, coffee, and custom-made blankets and pottery. Locally-inspired furniture can also be found among a wide variety of specialty items. The business has a full selection of nursery stock, including annuals and perennials, to provide year-round color. Houseplants, succulents, trees, and shrubs as well as vegetables are part of the varied offerings at Jackalope.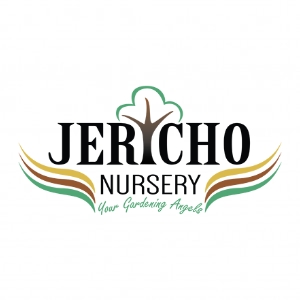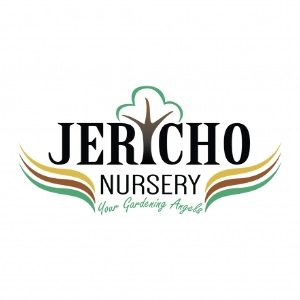 101 Aladema Blvd. NW., Albuquerque, NM 87114
Jericho Nursery
Jericho Nursery offers customers a wide selection of quality plants in a spacious greenhouse. Rows of flowering annuals, including pansies and petunias, are ready to be picked and planted. Vibrant rose bushes in various sizes and types as well as flowering, shade, and fruit trees are part of the nursery's generous supply. A variety of cactus and shrubs is available to provide color and contrast to personal landscape areas. Jericho Nursery staff greet gardeners seven days a week.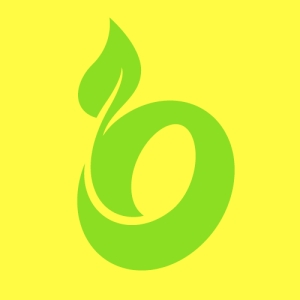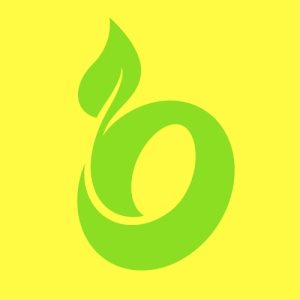 501 Osuna Road NE., Albuquerque, NM 87113
Osuna Nursery
Since 1976, Osuna Nursery has fostered relationships with plants and people. Its garden center is nicely stocked with an array of flowering annuals, fresh-grown veggies, and houseplants. Customers will find floor-to-ceiling stands of vegetable, fruit, and flower seeds. A wide selection of hanging baskets and potted plants is part of the nursery's greenhouse display. Maintenance services include pruning, mowing, edging, and general yard cleanup. Professional landscape architects transform outdoor areas, handling projects of all types and sizes.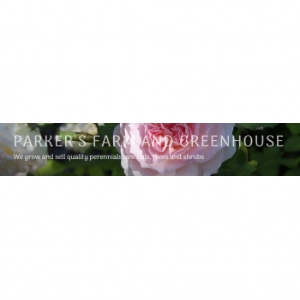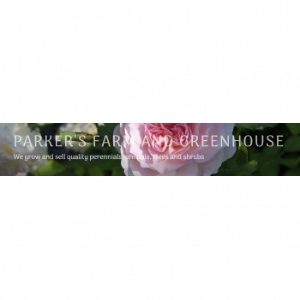 251 Church Rd., Box 343, Edgewood, NM 87015
Parker's Farm and Greenhouse
Parker's Farm and Greenhouse is a fourth-generation farm, dating back to 1932. The family business includes a multi-acre flower garden and has transitioned from farming vegetables to growing its plants in a greenhouse. It aims to provide customers with the best region-acclimated plants, grown to withstand planting and replanting. Hearty stock products include annuals, perennials, trees, and shrubs. Inventory is planted often, and availability changes frequently. Customers are encouraged to check the list before visiting.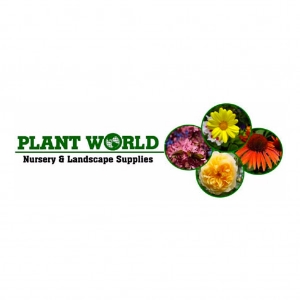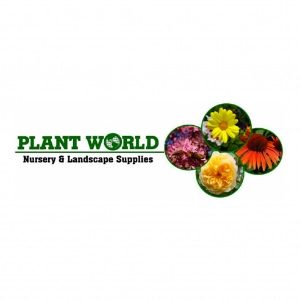 250 El Pueblo Rd. NE., Albuquerque, NM 87113
Plant World Inc.
Plant World is the largest wholesale nursery in New Mexico, serving commercial, residential, and landscape professionals. In addition, developers, municipalities, and the film and television industries are part of its client base. Colorful bedding plants, including annuals, perennials, deciduous shrubs, and tropicals are available as well as balled trees and trees in containers. With wholesale pricing, a wide selection of inventory, ease of ordering, and on-time delivery, Plant World aims to exceed customer expectations in all areas.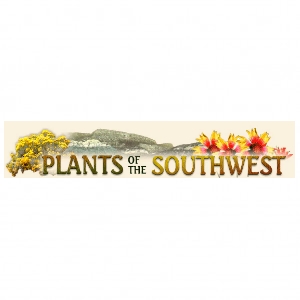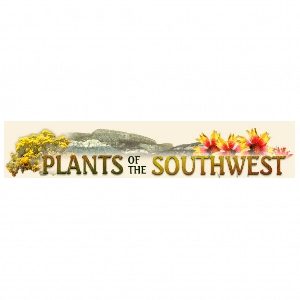 6680 4th Street NW., Albuquerque, NM 87107
Plants of the Southwest
Plants of the Southwest offers native and desert-adaptive trees, plants, and shrubs at its small nursery. It also sells products in organic-seed form through its online store. Customers can access a zone map to ensure seeds flourish in their region. Those within the United States can place orders through a toll-free number. Seed varieties include various trees, shrubs, and wildflowers to beautify outdoor areas. Edible seeds also make up the nursery's large inventory, including varieties of bean, spinach, tomato, carrot, and squash.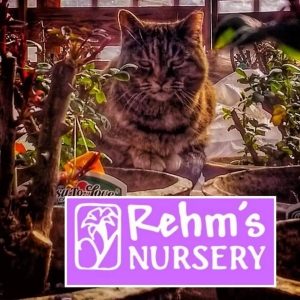 5801 Lomas Blvd. NE., Albuquerque, NM 87110
Rehm's Nursery and Garden Center
Rehm's Nursery and Garden Center is a family-owned business with decades of experience in the nursery industry. From annuals and perennials to evergreen shrubs and trees, customers will find the best quality and selection among its region-acclimated plants. Supplies of potting soil, grass seed, pottery, and plant stands are available for outdoor accessorizing. Staff members provide gardening tips and tools on plant maintenance and selection. Home gardeners gain the confidence to choose the perfect plants to complement their outdoor areas.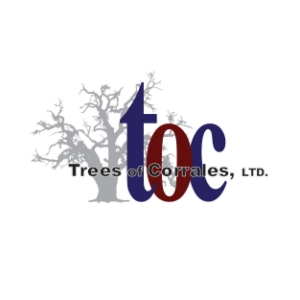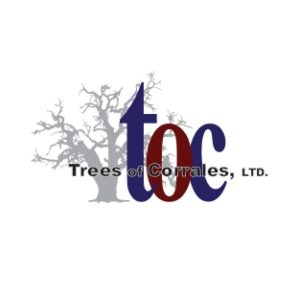 7752 Corrales Rd., Corrales, NM 87048
Trees of Corrales
Trees of Corrales is a supplier to garden and landscape distribution centers. As its growing fields have expanded, so has its container supply, including a wide selection of ornamental grasses and perennials. Trees and shrubs are available in container sizes that range from a quart to 25 gallons. Plants are grown with the care and commitment it takes to produce hearty stock that thrives in the local climate. Products are also available throughout Arizona, Colorado, and Texas.
3084 Hwy. 47, Los Lunas, NM 87031
Trees That Please
Since 1968, Trees That Please has honored its commitment to using healthy, chemical-free soil, thus developing a product called Soil Secrets. The soil is responsible for growing the best trees with less water. The business credits Soil Secrets for producing one of the largest collections of trees, including oak species. Customers will find an extensive variety of bare-root fruit trees, such as pear, peach, nectarine, and cherry. Shrub and vine choices include roses, lilac, and honeysuckle.