The Best Tree Nurseries in San Diego, California of 2023
The Best Tree Nurseries in San Diego, California of 2023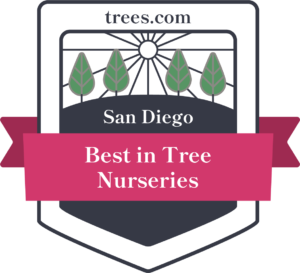 To help you find the best tree nursery products in San Diego, California we gathered information on over 294 tree nurseries and narrowed them down to the top 16 tree nurseries based on their client reviews, available services, and professionalism.
Our goal is to connect homeowners with the best tree nurseries experts in the area. To find the top picks in San Diego, we scored companies on 25 criteria across five categories and handpicked a list of the best.
Availability

Responsive communication and convenient scheduling for customers.

Credentials

Years of experience in the field, plus appropriate licensing and awards.

Reputation

A track record of positive customer reviews and outstanding service.

Services

Offers the most important services popular with customers.

Professionalism

A reputation of reliable and honest business practices.
The Best Tree Nurseries in San Diego, California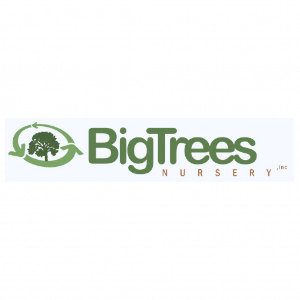 12450 Highland Valley Rd., Escondido, CA 92025
Big Trees Nursery
As the name suggests, Big Trees Nursery sells big trees. More specifically, it sells trees from 15 feet to 60 feet tall in boxes that range from 60 inches wide to 144 inches wide. Several dozen different species are available, including desert trees, deciduous trees, evergreens, architectural trees, fruit trees, and more. Customers can select trees for speed of growth, for fall foliage colors, for flower colors, and for other criteria as well.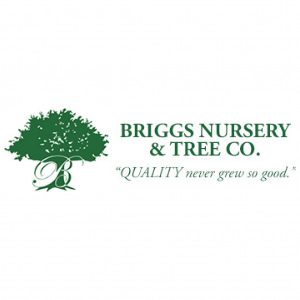 1111 Poinsettia Ave., Vista, CA 92081
Briggs Nursery & Tree Co.
Briggs Nursery & Tree Co. sells palms, fruit trees, shrubs, groundcover, roses, vines, grasses, and succulents. It offers a large selection of plants from the San Diego Water Authority's "Nifty Fifty" list of water-efficient plants. Many species cannot be found in other nurseries. Delivery is available. Staff members can identify any plant and offer advice on any horticultural topic. Hours are from 7:00 a.m. to 4:30 p.m. weekdays and 7:00 a.m. to 3:00 p.m. Saturdays.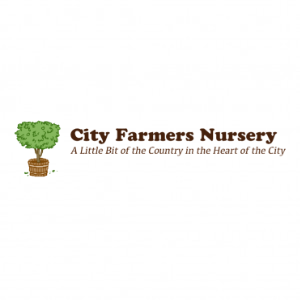 3110 Euclid Ave., San Diego, CA 92105
City Farmers Nursery
City Farmers Nursery is a nursery that serves the needs of farmers as well as gardeners. It sells fruit trees, vegetables, and other edible plants, as well as local favorites like palms and cacti. It also sells bonsai trees, regular trees, shrubs, groundcover, and environmentally friendly plants, as well as fertilizer, soil, and seeds. In addition to goat feed and chicken feed, City Farmers also sells other feeds and farm animal support products.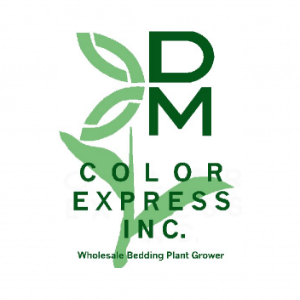 4343 Carmel Valley Rd., San Diego, CA 92130
Dm Color Express
Dm Color Express is primarily a wholesaler that works with landscapers, municipalities, resorts, developers, and similar clients. It offers seasonal bedding plants, ornamentals, vines, grasses, ferns, roses, and succulents that are selected specifically for their suitability for the various microclimates found in Southern California. Flower guides, spacing calculators, zone maps, and weather can be found on the company website. Hours are from 7:00 a.m. to 4:00 p.m. weekdays and 7:00 a.m. to 2:00 p.m. Saturdays.
4910 Cass St., San Diego, CA 92109
Green Gardens Nursery, Inc.
Green Gardens Nursery, Inc., is a family-owned business that has been serving the Pacific Beach area for more than 40 years. It sells trees, shrubs, and other yard plants as well as spider plants, air plants, and other indoor plants. It also sells custom decorative arrangements and a wide variety of pottery. Green Gardens Nursery provides all natural gardening and pest control advice and creates garden party arrangements. A gift shop is available on site.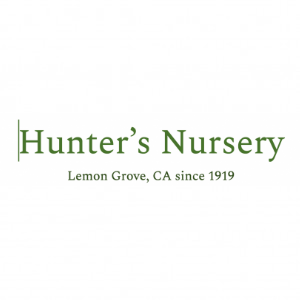 3110 Sweetwater Rd., Lemon Grove, CA 91945
Hunter's Nursery
Hunter's Nursery is open from 9:00 a.m. to 5:00 p.m. every day. It is easily accessed from all parts of San Diego. It sells a variety of different roses, houseplants, vegetables, trees, and seeds. Additionally, it sells soil and soil amendments like gypsum, perlite, fertilizer, and bark. It has a selection of organic products. Hunter's Nursery has served the Lemon Grove region and been owned and managed by the same family since 1919.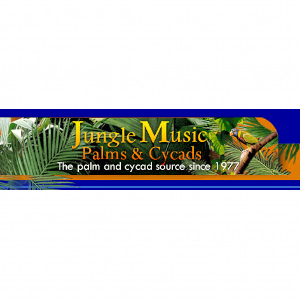 450 Ocean View Ave., Encinitas, CA 92024
Jungle Music Palms & Cycads
Jungle Music Palms & Cycads is a tropical plant nursery that sells 1,200 species of palm trees, cycads, and other exotic, tropical plants. Plant availability is seasonal, so the company keeps a list of the plants that are currently available on its website. Jungle Music Palms & Cycads is conveniently located a few minutes off of Route 5, just 1/4 mile from the ocean. Both delivery services and horticultural advice are available.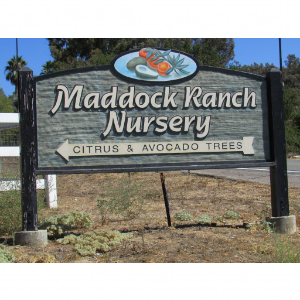 1163 Ranger Rd., Fallbrook, CA 92028
Maddock Nursery
Maddock Nursery is a family-owned and operated business that specializes in avocados and citrus trees, but it sells a variety of other fruit trees and shrubs as well. They are shipped in 5-gallon, 15-gallon, and 24-gallon boxes. Maddock Nursery is open from 8:00 a.m. to 12:00 p.m., 1:00 p.m. to 4:00 p.m. on weekdays and 8:00 a.m. to 12:00 p.m. on Saturdays. It sells to both retail and wholesale customers.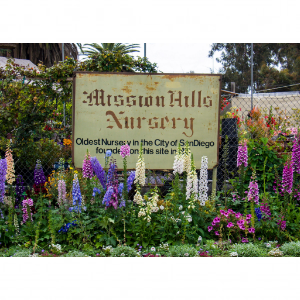 1525 Fort Stockton Dr., San Diego, CA 92103
Mission Hills Nursery
Mission Hills Nursery is an organic, eco-friendly nursery. It sells natural methods of pest control and weed control, organic fertilizers, garden potting soil, and hand tools. It also sells a wide variety of flowers, house plants, bulbs, and seeds. It has over 500 varieties of seeds, including both heirloom and USDA certified organic varieties. Roses are a specialty. Mission Hills Nursery also offers irrigation installation, upgrade, and maintenance services as well as landscape design.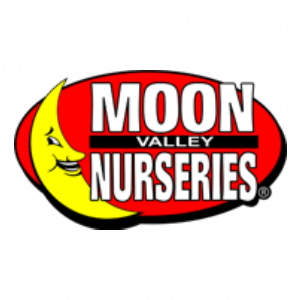 13650 Carmel Valley Road, San Diego, CA 92130
Moon Valley Nurseries
Moon Valley Nurseries is conveniently located just off of Highway 56. It sells trees, shrubs, fast-growing privacy hedges, and other plants, it will even deliver and plant them. Fertilizer and gift cards are also available for sale. Customers have the option of renting trees instead of purchasing them. Landscape design services that can increase curb appeal are available as well, as is tree care and maintenance. Gardening calculators are available online.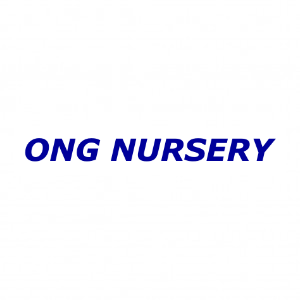 2528 Crandall Dr., San Diego, CA 92111​
Ong Nursery
Ong Nursery has more than 7,000 different specimens on site. While many are local varieties, the nursery specializes in rare flowers, fruit trees, and bushes. Many of them can be found in no other nursery in the area. The rare specimens include both tropical and Asian plants. Ong Nursery ships anywhere in the world. In addition to its plant sales, it offers irrigation system installation and gardening consultation services. Wholesale rates are available for bulk purchases.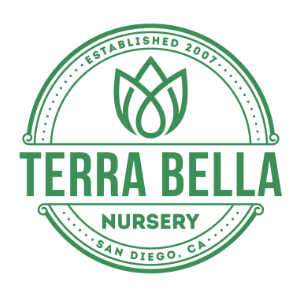 302 Hollister Sr., San Diego, CA 92154
Terra Bella Nursery
Terra Bella Nursery has more than 300 acres of growing land and more than 20 years of growing experience. It sells a wide variety of trees, including palm trees, citrus trees, and other fruit trees. It also sells shrubs, cycads, succulents, cacti, groundcovers, and other plants. The nursery sells soil, rocks, mulch, and other landscaping materials as well. Wholesale discounts are available for the nursery's commercial customers. Gardening calculators are available on the company's website.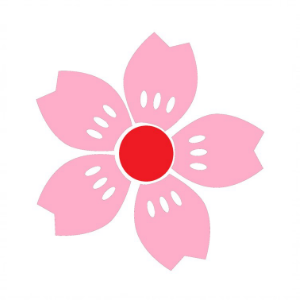 26130 N Broadway, Escondido, CA 92026
T-Y Nursery, Inc.
T-Y Nursery, Inc., specializes in shade trees, woody ornamentals, and drought-tolerant plants. T-Y Nursery is a wholesale business that generally only does business with large corporate and municipal customers, but sometimes, inventory control requires it to sell to small landscapers. The company has over 250 different kinds of plants, but availability depends on the season. Current inventory lists are available online. It ships across the West and Southwest regions. T-Y Nursery has been operating since 1966.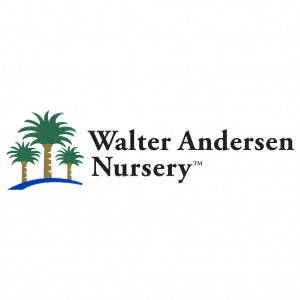 3642 Enterprise St., San Diego, CA 92110
Walter Andersen Nursery
Walter Andersen Nursery is a family-owned and operated company that has been in business since 1928. It sells larger, retail-grade plants instead of the smaller landscaping-grade plants wholesalers usually sell. These plants include fruit trees, vegetables, succulents, cacti, tropical plants, ornamental grasses, flowers, and more. The company also sells fertilizer, pest control solutions, and other gardening items. Free gardening classes are taught on site every Saturday morning, and expert horticultural advice is available online.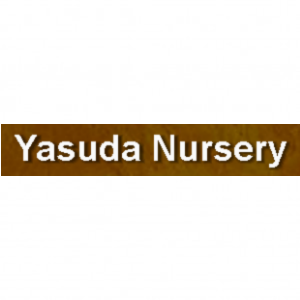 5010 A St., San Diego, CA 92102
Yasuda Nursery
Yasuda Nursery focuses entirely on trees. It has a variety of flowering trees, including magnolias and jacarandas. It also offers multiple varieties of ficus and other interesting specimen trees. Palm trees are a specialty. Yasuda Nursery also sells several types of screening trees, which are meant to be planted in rows and serve as all natural privacy fences. Specialty trees such as the spiky dracaena draco and trained pines can also be found there.