Best Gardening and Landscaping in Sacramento, California of 2023
Best Gardening and Landscaping in Sacramento, California of 2023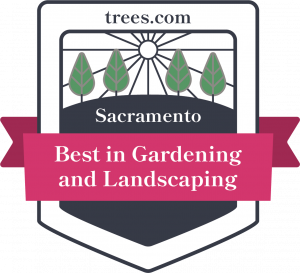 To help you find the best gardening and landscaping in Sacramento, CA, we gathered information on over 313 landscapers and narrowed them down to the top 18 landscaping services based on their client reviews, available services, and professionalism.
Here are the top picks as voted by the People of Sacramento, CA
Our goal is to connect homeowners with the best gardening and landscaping experts in the area. To find the top picks in Sacramento, we scored companies on 25 criteria across five categories and hand-picked a list of the best.
Availability

Responsive communication and convenient scheduling for customers.

Credentials

Years of experience in the field, plus appropriate licensing and awards.

Reputation

A track record of positive customer reviews and outstanding service.

Services

Offers the most important services popular with customers.

Professionalism

A reputation of reliable and honest business practices.
Top Rated Landscapers in Sacramento, CA

5680 Andrea Blvd., Sacramento, CA 95842
AVRLandscape Inc.
AVRLandscape provides unique and artistic landscaping solutions that align with its clients' vision and goals. The company's professionals have vast experience designing and implementing various outdoor space ideas, with services including the excavation of the existing yard and the installation of sod, lawns, drainage systems, and artificial turf. They also handle retaining wall buildup and pavers installation. AVRLandscape incorporates drought-tolerant designs, using decorative stones and low-maintenance plants to ensure the yards stay fresh all year long.
Services Offered
Landscaping
Sod Installation
Fencing
Grading/Excavating,
Sprinkler Repair
Drain System Installation
Drought Tolerant Plants
Decorative Stone Installation
Low Maintenance Plants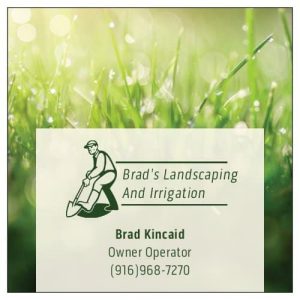 7321 Robin Rd., Fair Oaks, CA 95628
Brad's Landscaping and Irrigation
Brad's Landscaping and Irrigation develops creative landscaping designs according to the needs and visions of clients. It serves property owners seeking to remodel, renovate, or upgrade their outdoor spaces. Brad's team members plan and actualize multiple landscaping designs and ideas, including gardening. They handle irrigation work, supplying installation, repairs, and maintenance of various parts like sprinklers, jury-rigged timers, and valves. Brad's Landscaping and Irrigation also offers garbage hauling and tree trimming services.
Services Offered
Landscape Design & Maintenance
Irrigation
Junk Removal & Hauling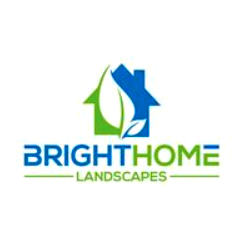 3117 Fite Circle, Ste. 101, Sacramento, CA 95827
Bright Home Landscapes
Bright Home Landscapes has over 10 years of experience helping property owners transform their outdoors into beautiful and colorful spaces. Its professional team designs landscapes that compliment the lifestyle and preferences of each client without compromising on quality. It works on hardscaping, landscape lighting, yard drainage, and patio cover installation. Bright Home Landscapes creates landscapes that require low maintenance and have minimal erosion while adding dimension and value to the property.
Services Offered
Vegetable & Flower Garden Design
Drought Tolerant Landscape Design
Outdoor Living
Lawn Turf
Shade Structures
Lighting
Water Features
3241 8th Ave., Sacramento, CA 95817
Brodeur Landscapes
Brodeur Landscapes creates imaginative landscaping designs that are economical and eco-friendly by using light machinery and organic products. It delivers visually appealing outdoor spaces that are low maintenance, habitat friendly, and conserve water and the environment. The company's landscaping designs incorporate drought-tolerant and native plants that thrive in all weather conditions, making the garden green and fresh all year long. The professionals create gardens that attract beneficial animals and insects such as bees. Brodeur Landscapes works on unwanted lawn removal, tree care, and regular lawn maintenance.
Services Offered
Lawn Maintenance
Tree Care
Garden Design & Maintenance
Landscape Construction
Sustainable Landscaping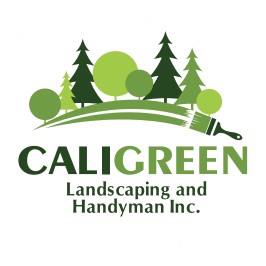 89 North Cakebread Circle, Sacramento, CA 95834
Caligreen Landscape & Handyman
Caligreen Landscape & Handyman is a family-owned and operated landscaping company that creates beautiful and artistic outdoor space designs. Its professionals offer a wide range of low-maintenance landscaping services, including the installation of artificial grass and stamped concrete, lighting, sod, water features, and sprinkler systems. They also build customized planter boxes and long-lasting pathways and driveways. Caligreen Landscape & Handyman transforms sloped yards into terraces and creates retaining walls with a mixture of tropical plants that facilitate a beautiful and natural-looking yard.
Services Offered
Landscaping
Artificial Turf Installation
Driveway & Pathway Pavers
Outdoor Living
Retaining Walls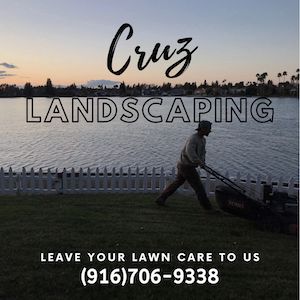 3482 Bridgeford Dr., Sacramento, CA 95834
Cruz Landscaping Services, Inc
Cruz Landscaping Services, Inc., is a family-owned business that has attended to the landscaping needs of residents in Sacramento since 2011. Its professionals plan, design, and implement multiple outdoor space ideas, with customized options per aesthetic requirements and lifestyles. They work with a wide selection of materials, including sod, rocks, wood, and bark, and the staff installs landscaping aspects such as turfgrass and lighting features. Yard maintenance plans involve grass mowing, tree trimming, and blowing.
Services Offered
Grass Cutting Service
Sod, Soil, Sand, Mulch & Rock
Sprinkler System Install & Repair
Minor Grading
Aerating & Fertilizing
Leaf Removal
Tree & Shrubs Care
Tree Stump Removal
Debris Removal
Gutter Cleaning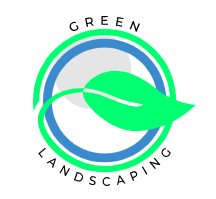 Sacramento, CA 94203
Green Landscaping of Sacramento
Green Landscaping of Sacramento is a family-owned and operated business that has delivered professional landscaping services since 2008. Its professionals conduct a comprehensive consultation session and create a landscaping design that matches clients' needs. Services include installing grass, sod, landscaping lighting, sprinkler systems, and retaining walls, and the company also builds concrete sections such as brick pathways, pavers, and driveways. Property owners can acquire professional guidance on selecting the right plants for their lawns, depending on the climate and soil condition.
Services Offered
Landscaping Design Services
Tree, Shrub, & Plant Installation
New Sod Installation
Retaining Walls
Fencing & Drainage
Sprinkler Systems
Concrete Work
1399 Sacramento Ave., Broderick, CA 95605
Hermanos Flores Gardening
Hermanos Flores Gardening helps commercial and residential property owners enhance their exterior spaces and raise their property values through creative designs. Its experts install multiple types of hardscaping and softscaping features, including lighting fixtures, irrigation systems, water-conserving equipment, drainage, and raised garden beds by using materials such as natural stone, concrete, and decomposed granite. Hermanos Flores Gardening purchases and installs planting material from local vendors. Landscape maintenance services involve tree pruning and trimming, fertilizing, garbage hauling, and aeration.
Services Offered
Landscape Design & Installation
Landscape Maintenance
Tree stump removal
Aeration
Irrigation & Sprinklers
Raised Garden Beds
Water Features
Lighting

980 Ninth St., 16th floor, Sacramento, CA 95814
Living Elements Landscape
Living Elements Landscape creates beautiful and functional landscaping designs tailored to the specific needs of each client. Its experts design drought-tolerant landscapes using native plants, flowers, and trees that thrive in all weathers. They also install sprinkler and irrigation systems, sod and artificial turf, retaining walls, and pavers. The company designs long-lasting patio covers that complement the style of the home, allowing property owners to enjoy outdoor spaces during all seasons. Living Elements Landscape works on residential and commercial properties.
Services Offered
Landscape Design
Xeriscaping
Drought Tolerant Landscaping Design
Pavers & Walkways
Trellises, Arbors & Patio Covers
Retaining Walls
Sprinkler & Irrigation Systems
Outdoor Living
Sod & Artificial Turf Installation
3545 41st Ave. Sacramento, CA 95824
Matias Tree Service and Landscape
Matias Tree Service and Landscape has over 17 years of experience transforming residential and commercial property owners' landscaping visions into reality. Its staff utilizes advanced technology and techniques to develop and implement its designs. From a natural swimming pool to a well-manicured garden, the professionals help ensure clients' dreams become a reality. Services include complete installation, repair, and maintenance of sod, drip, irrigation, drainage, and sprinkler systems. Matias Tree Service and Landscape also offers tree care services such as removal, pruning, and shaping.
Services Offered
Tree Trimming, Topping, & Shaping
Tree Removal
Stump Grinding
Landscape Services
Irrigation System
Sod Installations
Planting
Drainage Systems

3535 Koso St., Davis, CA 95618
Peace Tree Landscape/Arborist
Peace Tree Landscape/Arborist creates ecological landscape designs customized to meet the lifestyle and interests of clients. Its designers work toward delivering low-maintenance and water conservative outdoor space features using native plants and materials, and they also install and repair various types of irrigation schemes. Tree and plant services include inspections, seasonal pruning, fertilizing, and garden clean up. Peace Tree Landscape/Arborist customizes the installation of patios, retaining walls, driveways, and decks.
Services Offered
Hardscaping
Custom Building
Landscaping
Irrigation
Plant & Tree Services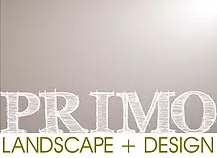 6361 Fordham Way, Sacramento, CA 95831
Primo Landscape Design
Primo Landscape Design transforms property owners' landscaping ideas into reality through creative design and concept actualization. It offers landscape troubleshooting and planning services as well as the installation of various outdoor features, including lighting, irrigation lawns, synthetic turf, and softscape. The professionals also deliver unique hardscape services, such as the construction of driveways and paver walkways. Primo Landscape Design creates drought-tolerant gardens using native plants and offers seasonal planting and tree pruning services.
Services Offered
Custom Landscape Design
Drought Tolerant Designs
Lawn Installation
Lighting
Hardscapes
Raised Garden Bed Planting
Seasonal Planting
Native Plant Consulting
Annual Flower Planting
Tree Trimming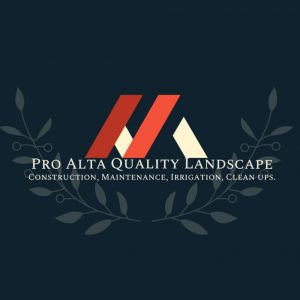 1804 Virginia Ave. West Sacramento, CA 95691
Pro Alta Quality Landscape
Pro Alta Quality Landscape customizes landscape designs and layouts. Its designers and installers transform backyards and gardens into beautiful and functional outdoor spaces. They work on the installation of sod, artificial turf, drainage and irrigation systems, lighting, and water features such as ponds. The company also creates artistic fences and retaining walls. Landscaping maintenance services include bush trimming, mowing, weeding, and general inspections and repairs. Other services include landscape renovations.
Services Offered
Landscape Maintenance
Sod & Artificial Turf Installation
Drainage & Irrigation Systems
Outdoor Lighting
Water Features
Landscape Renovation

2424 2nd Ave. Sacramento, CA 95818
Roo Landscape & Garden Care
Roo Landscape & Garden Care solves the landscaping design needs of residential and commercial property owners. It strives to bring customers' creative visuals and layouts into reality through services such as the installation of irrigation systems, turfgrass, and lighting features. With drought-tolerant plant selection and water-saving technologies, customers can relish water-friendly, natural gardens. Roo Landscape & Garden Care delivers regular maintenance services such as blowing and pruning to ensure the outdoor spaces stay in pristine condition all year long.
Services Offered
Commercial & Residential Landscaping
Irrigation Systems
Drought-Tolerant Plants
Outdoor Lighting
Leaf Blowing
Tree & Shrub Pruning

4501 Auburn Blvd., Sacramento, CA 95841
Sanlino Landscape
Sanlino Landscape provides premier landscaping design and solutions. Its professionals have years of experience creating and implementing plant and garden designs that balance life and the environment. They utilize state-of-the-art techniques and equipment to install waterfalls, low-voltage lighting systems, and sprinklers. The company also adds beauty and an artistic touch to functional parts of the property through creative hardscape services such as deck, patios, and retaining walls installation. Other services include regular repair and maintenance, including yard cleanup and pest control.
Services Offered
Design Consultation
Yard Clean-Up
Maintenance Services
Irrigation Repairs
Storm Clean-Up
Pressure Washing
Holiday Decoration Install
Debris Removal
Sprinkler & Drip Systems Install
Lawn Restoration