The Best Tree Nurseries in Dallas, Texas of 2023
The Best Tree Nurseries in Dallas, Texas of 2023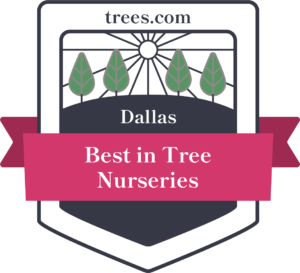 To help you find the best tree nursery products in Dallas, Texas we gathered information on over 268 tree services and narrowed them down to the top 13 tree nurseries based on their client reviews, available services, and professionalism.
Our goal is to connect homeowners with the best tree nurseries experts in the area. To find the top picks in Dallas, we scored companies on 25 criteria across five categories and handpicked a list of the best.
Availability

Responsive communication and convenient scheduling for customers.

Credentials

Years of experience in the field, plus appropriate licensing and awards.

Reputation

A track record of positive customer reviews and outstanding service.

Services

Offers the most important services popular with customers.

Professionalism

A reputation of reliable and honest business practices.
The Best Tree Nurseries in Dallas, Texas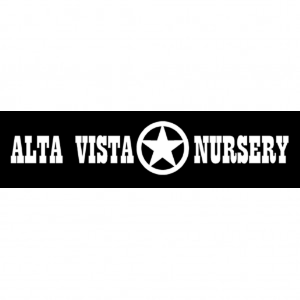 1200 Lakeview Parkway, Rowlett, TX 75088
Alta Vista Nursery
Alta Vista Nursery is a wholesale-only business that serves businesses in the metroplex area. It's open Monday through Friday from 7:00 a.m. to 5:00 p.m. and on Saturdays from 8:00 a.m. until 12:00 p.m. It sells trees and bulk materials, such as mulch, granite, and topsoil. It also offers heavy equipment rentals, and drop-off and pick-up services are included.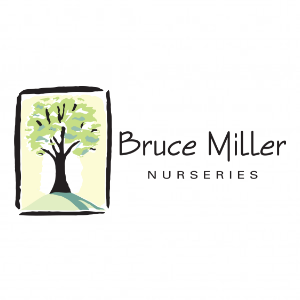 1000 East Beltline Road, Richardson, TX 75081
Bruce Miller Nursery
Founded in 1969, Bruce Miller Nursery serves residents of Richardson and the metroplex area. It carries a wide variety of flowers, trees, and shrubs. The nursery offers home delivery, as well as tree planting services for new tree purchases. Experienced crews install trees with care and expertise. Bruce Miller Nursery is open Monday through Friday from 8:00 a.m. to 6:00 p.m. and on Sundays from 10:00 a.m. until 5:00 p.m.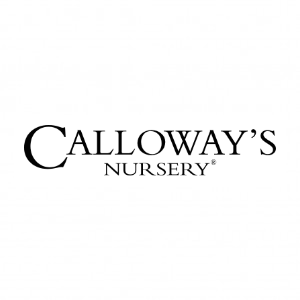 7410 Greenville Avenue, Dallas, TX 75231
Calloway's Nursery
Calloway's Nursery specializes in landscape design and installation. Its professional staff will visit a location and provide installation proposals upon request. It has the largest selection of trees in the area, including unique trees, and it provides home delivery services on all its stock. Calloway's Nursery is open seven days a week for service and garden consultations. It also offers a free loaner tool program for items, such as seed spreaders and sod pluggers.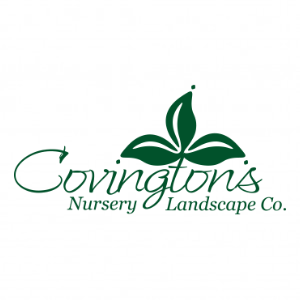 5518 President George Bush Highway, Rowlett, TX 75089
Covington Nursery
Covington Nursery boasts an 18-acre, full-scale grow operation featuring grasses, trees, vines, and many seasonal flowering plants. The company has been designing and installing landscapes for 45 years, and it has eight full-time designers on staff. Designs include water features, bed design, fire features, pergolas, and decking options. Covington Nursery will perform seasonal color upgrades and maintenance to existing flower beds.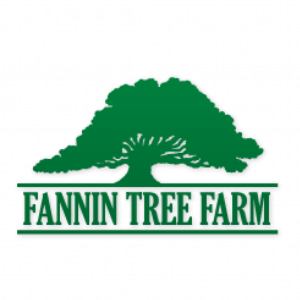 15700 State Highway 121, Frisco, TX 75035
Fannin Tree Farm
Fannin Tree Farm specializes in tree sales, installation, care, and transplanting. It offers containerized and field-grown trees, and professional installation includes mulching and installation with a one-year guarantee. The comprehensive menu of tree services includes hazardous tree removal and storm services. Fannin Tree farm is open Monday through Saturday from 9:00 a.m. to 5:00 p.m. and on Sundays from 1:00 p.m. until 5:00 p.m.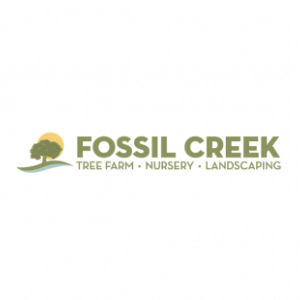 7744 Blue Mound Road, Fort Worth, TX 76131
Fossil Creek Tree Farm
Fossil Creek Tree Farm has over 3,000 trees, including shade trees, ornamental trees, and fruit trees of all sizes and maturity levels. It also sells grasses, vines, and seasonal flowering plants. Landscape design and construction services are available, including outdoor living space design and landscape rejuvenation services. Fossil Creek Tree Farm is open Monday through Saturday from 9:00 a.m. until 5:00 p.m.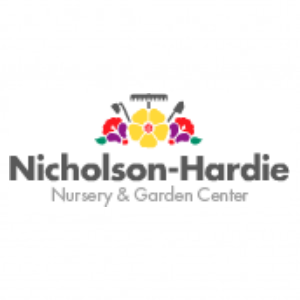 5060 West Lovers Lane, Dallas, TX 75209
Nicholson-Hardie Nursery & Garden Center
Nicholson-Hardie Nursery & Garden Center offers expert advice from 16 Texas Certified and Master Certified Nursery Professionals on staff. It specializes in plant and tree delivery services, and it has foundation plantings and outdoor plant material in stock. The nursery is open from 10:00 a.m. to 5:00 p.m., Monday through Saturday, and from 12:00 p.m. to 5:00 p.m. on Sunday.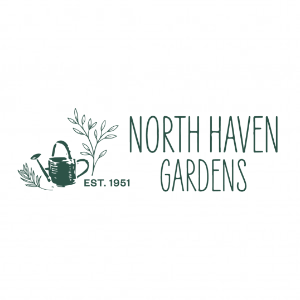 7700 Northaven Road, Dallas, TX
North Haven Gardens
North Haven Gardens was founded in 1951 and maintains a wide selection of Texas native shrubs, perennials, and trees. They offer qualified assistance with their experienced Garden Advisors - all of these staff members enjoy gardening as a personal hobby, and many of them are even Texas Certified Nursery Professionals. This highly experienced staff will be able to help you with most gardening matters, and their Landscape Concierge Program can help you find reliable companies for the services that they don't provide. You can also use North Haven's Garden Coach service to spend quality time with their staff and get even more garden guidance (a 20% off voucher for all full-price merchandise is included with this consultation). In addition to ornamental gardening options, North Haven Gardens offers an extensive selection of locally grown herbs and vegetables, and many of these plants are organically grown. They often have rare and unusual plants available as well. For most of the year, North Haven Gardens is open daily from 9:00 a.m. to 6:00 p.m.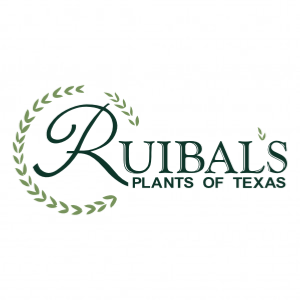 601 S Pearl Expressway, Dallas, TX
Ruibal's Plants of Texas
Ruibal's Plants of Texas offers three decades of experience in the industry, and its inventory includes a wide range of annuals, succulents, shrubs, and trees. It also offers a flower rental service for events and parties, and a delivery and planting service is available for customer convenience. Ruibal's is open daily from 8:00 a.m. to 6:00 p.m.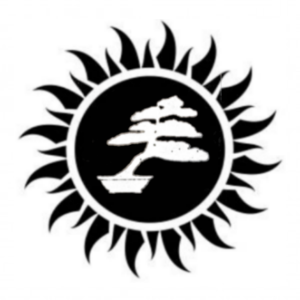 7118 Greenville Avenue, Dallas, TX 75231
Sunshine Miniature Trees
Since 1965, Sunshine Miniature Trees has been providing area residents with rare houseplants. The largest bonsai nursery in North Texas, Sunshine Miniature Trees provides plant maintenance services to ensure that the utmost care is provided for the specialty plants and trees. It sells citrus trees, cactus, bonsai trees, potted ferns, and annuals. Sunshine Miniature trees is open from 9:00 a.m. to 6:00 p.m. every day.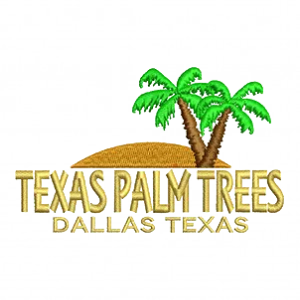 7807 E R L Thornton Freeway, Dallas, TX 75228
Texas Palm Trees and Irrigation, LLC
Texas Palm Trees and Irrigation is a full-service landscaping company that has been supporting the Dallas area since 1987. It has exotic plants and trees in stock, and it specializes in designing tropical landscapes. It also performs irrigation system design and installation, landscape lighting design and installation, residential and commercial landscape design services, and exotic landscape design services.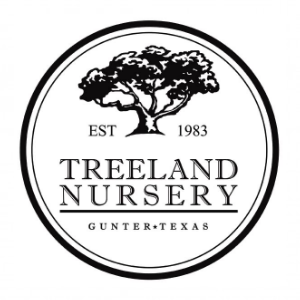 1208 Sharp Road, Gunter, TX 75058
Treeland Nursery
Treeland Nursery specializes in tree sales and installation and has over 7,000 trees in stock. Since 1983, it has provided an extensive variety of trees, as well as delivery and installation services. The company will remove any existing trees to allow for new installations, and stump grinding is included. Treeland Nursery is open Monday through Saturday from 9:00 a.m. until 5:00 p.m.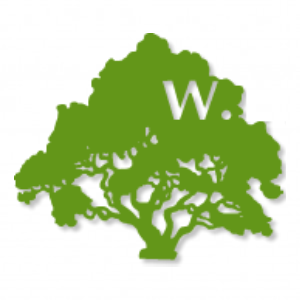 2205 East Irving Boulevard, Irving, TX 75060
W.W. Tree Farms
W.W. Tree Farms specializes in native and nursery-grown trees. It offers tree installation, tree transport, digging, and storage of existing trees. The company employs experienced planting crews who provide excellent service. It offers a 1-year warranty, and its workers will perform on-site tree transplants. The farm is open for business Monday through Friday from 8:00 a.m. to 5:00 p.m., and online quotes are available.