The Best Seedling Heat Mats and Thermostats For Propagation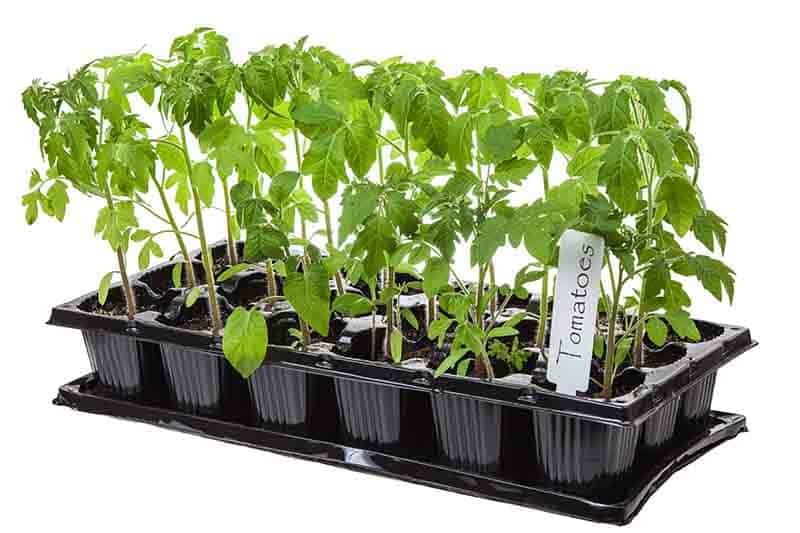 Whether you are starting your seeds early for the upcoming season or propagating your houseplants, you will need a suitable setting to sow your seeds and germinate them.
It's not easy to germinate and sprout your seeds if the seeds do not have enough air, heat, light, and moisture. Many of us do not have the luxury of warm weather.
Therefore, you should consider using seedling heat mats. A seedling heat mat will help jump-start the germination process either in soil or hydroponics.
In a hurry, here are our top seedling heat mats and thermostats on the market that we recommend. You can also read a detailed review of each product throughout this article.
What Should You Look for When Buying Heat Mats?
You should have the best possible mats for your garden. High-quality heating mats are not very expensive, so look for these features when making a new purchase.
Heat mats should be waterproof.
Heat mats come in different sizes, so choose the best size according to your gardening requirements. If you have a small indoor garden, then you will not need any bigger size than 10" by 10". You can fit two starting trays on one mat. Buy multiple ones if needed.
Heat mats should have power cords long enough to reach your outlet without using extension cords.
Check for sufficient power wattage. Wattage indicates how much power it draws to itself and how high of a temperature it can produce. 15-watt mats will not heat as much as mats of 150 watts or more.
If you only need to maintain 10-20 degrees higher than your existing temperature, you can use mats that have a wattage of 15 to 21. Big mats of 120 or more watts can heat up to 80 degrees, so choose according to your need.
Now that you know what to look for in heating mats, let's turn to thermostats.
Because you need an optimal setting for your seeds, you need to maintain the temperature of your soil. You should attach a thermostat to the heat mats or in some of the soil. You might want two thermostats: one to measure the temperature of the room and one to measure the temperature of the soil so that you can compare readings.
What to Look for When Shopping for Thermostats
Choose a thermostat sensor or probe that you can insert into the soil. You need to know what your soil temperature is so that you can increase or decrease the heat of the heating mat.
Choose a thermostat that scales in both Celsius and Fahrenheit degrees, so you do not have to calculate.
Some thermostats can help control multiple heat mats at once. These are much more durable, so it would not hurt to have one.
There are many heat mats to choose from, so we have narrowed it down to the best products we found. We chose 5 heat maps suitable for an indoor garden that you can consider buying.
Top 5 Seedling Heat Mat and Thermostat Reviews
---
Buyer's Guide
What Does a Seedling Heat Mat Do?
Seedling heat mats are similar heating pads you would use for your body. Heat mats are also called germinating mats. They add extra heat to maintain warm temperatures from underneath the starting tray. They keep the soil around 70°F/21°C, which is considered to be ideal for germinating seeds or propagating.
When Should You Use a Seedling Heat Mat?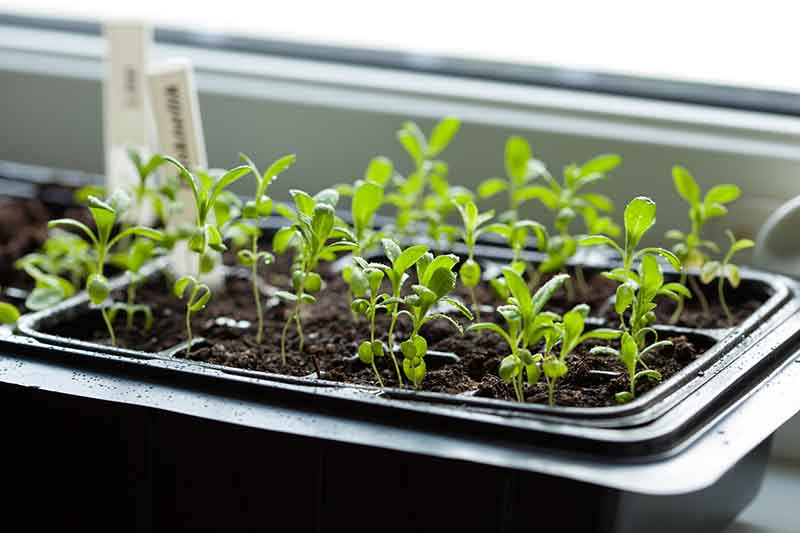 Vegetable seeds need a certain level of warmth to germinate. Some might need more than usual warmth, such as eggplants, and some require slightly less heat, such as tomatoes.
Cold nights interrupt the germinating process, so the most effective and least expensive way to solve that problem is by using heat mats.
Heat mats are mainly used to help encourage seeds and seedlings' rapid growth, so if you want to start your plants growing sooner or you are late to start a vegetable seed indoors and need to catch up or make faster cloning with hydroponics , you can use seedling heat mats. They can make a significant difference for your vegetable garden.
Different Type of Heat Mats
Almost all of the heat mats look like flat heating pads. Its a mat with a heavy plastic cover. Most of them are waterproof, but be sure to check this feature when you are buying. There are small electrical coils inside the mats that generate heat with electricity. A cord and a plug come out of the mat for you to plug into a regular outlet.
Mats come in a variety of sizes. Some are small, good for indoor gardens, and some are 6 to 10 feet long, which you can use for commercial purposes.
Benefits of Using Heat Mats
You can use seedling mats for the following reasons.
To keep the soil warm on a consistent basis
To speed up the germination process
To test new seeds
To start early and to get a harvest at the expected time
To maintain a warm temperature in your indoor garden or greenhouse
Thermostat Controllers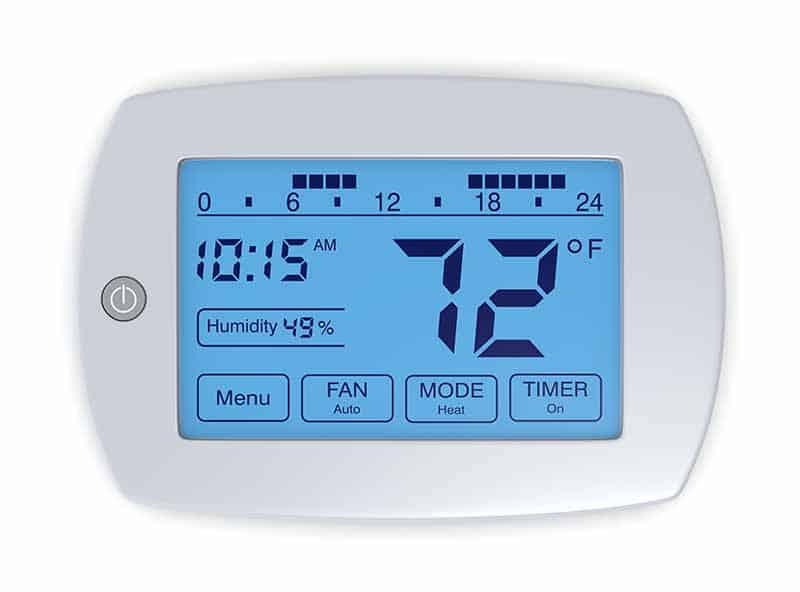 A thermostat controller might come with the heating mat, but you also might need to buy additional ones if you are looking to get accurate readings. Some say that a thermostat controller is not necessary, but most gardeners disagree. If you want to get the most effectiveness out of your seedling heating mats, you should absolutely regulate the heat with a thermostat.
How to Use a Thermostat for Seedling Heat Mats
Place a little insulation under the heat mat so that you capture the heat and keep it longer. You can use a Styrofoam plate or collapsed cardboard boxes. Some people use the packaging that comes with the heat mats.
Try to place the heat mats on a cemented floor or wire rack, not on a wooden table. Heat mats can overheat and leave burn marks on the table.
Never place your seedling pots directly on the mat. Manufacturers always advise using a plastic starting stray. For the seeds that need less heat, you can stack multiple empty trays on top of each other to create some height between the seeds and the heat mats.
Check whenever you can to regulate the temperature of the soil. Be careful not to overheat your soil. It will make your soil very dry, or worse, cook your plants.
Avoiding Problems with Your Heat Mats
Some heating mats produce uneven heating patterns. The edges of heat mats do not often produce heat like the middle portion. Here are some extra tips to solve some of the most common problems.
All products contain some amount of risk of cooking your plants. To make sure the heat does not kill your seed/plants, check the temperature frequently. Increase or decrease the temperature as needed. You can regulate the temperature by covering or uncovering the trays using a plastic bag or domes. You can also turn off the heat mat periodically.
To provide even heat from the mat to the tray, try lining the bottom of the tray with nickels. Nickels conduct and transfer the heat to each other. The hot nickels will heat the areas would normally be left unheated, so you can easily even out the heat on all sides of the tray.
Your heat mats might come rolled up in the package. Because the mats have a strong plastic surface, it is sometimes difficult to get them to straighten out. The solution is to warm the mats in the oven before unrolling. You can make the heat mats perfectly flat in approximately 30 minutes. Set your oven to "warm" about 170 degrees. Then unpack your mats. When your oven reaches the target temperature, turn it off. Wrap the mats in tin foil and leave them in the oven for 30 minutes. After 30 minutes, take them out and remove the foil. They should be pleasantly warm, and you should be able to unroll them into a flat shape without curled edges.
---
Conclusion
These 5 are some of the most popular heat mat options that are suitable for indoor gardens and nurseries. Judging by the reviews and features, all of these mats maintain a steady temperature noticeably higher than room temperature, which is perfect for creating a warm environment for your plants.
Some of the features that stood out for us is Jump Start's size, which is ideal for small indoor gardens or outdoor greenhouses. The auto shut-off feature of the iPower is very useful because you won't need to check it as often. The Vivosun mat has extra insulation, and it comes with a storage bag.
Ultimately, we would choose the Jump Start mat for its larger size. It has all the directions printed on the body. It has a 6-foot power cord and is good for both indoor and outdoor nurseries or gardens. Plus, it is UL-certified for safety.
All of these products are rated well, so choose which model would work best for you. Even if you are a beginner gardener, you can work with these heating mats to get your seeds off to a good start.