20 Cool & Thoughtful Gifts For Gardeners
20 Cool & Thoughtful Gifts For Gardeners
Explore Our Categories
Indoor Hanging Plants

Hanging plants add a level of intrigue that few other pieces of decor can give to your indoor living spaces. These plant...

Bathroom Plants

Although it may not be the first place that comes to mind, the bathroom is a great area to add some humidity-loving plan...

Low Light House Plants

Succulents are our favorite houseplants. That's because they're relatively easy to care for. But that ease of maintenanc...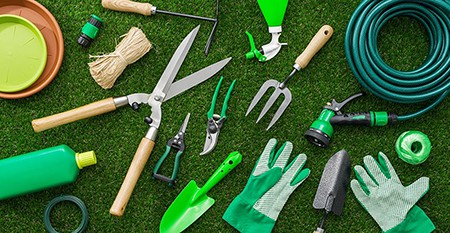 Whether it's for a birthday, anniversary, or simply as a way of saying 'thank you,' buying gifts can spark fear in the most laidback among us. If you have a gardener to purchase a gift for, you may be struggling for ideas, but in fact, gardeners are typically easy people to buy gifts for if you have a little bit of inspiration. And that's where we come in!
This list of 20 gifts for gardeners has been made to help you identify the perfect gift for your plant-enthusiast friend or family member. Whether you want to buy big or buy budget, you will find plenty of ideas in this list to ensure you find a gift that will be useful and appreciated and not immediately stored at the back of the garage.
1. Gardening Gloves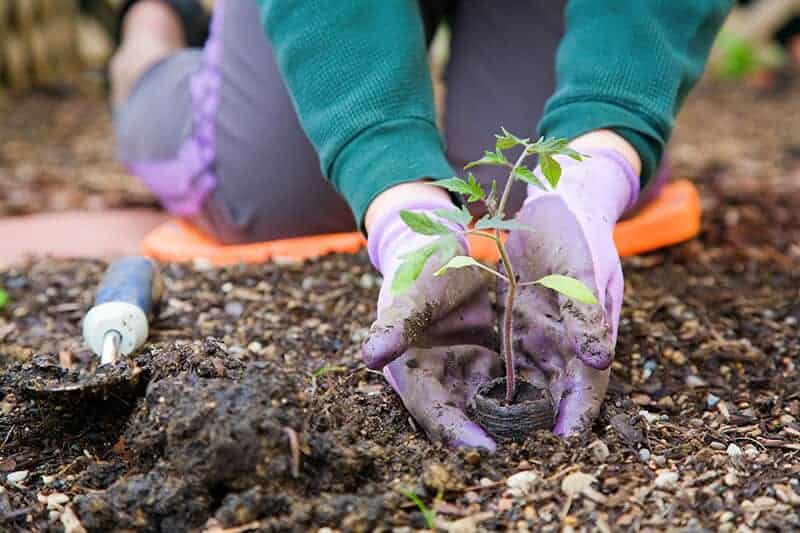 Keen gardeners can never have enough gloves, so these are an ideal present for the gardener who already has everything. There is such a huge variety of gloves available that have different uses within the garden.
Basic cotton gloves tend to be inexpensive and can be found in various colors and patterns so you can personalize your choice to suit the gift recipient's style or tastes. These gloves are most useful for sowing seeds and keeping hands clean during planting. Leather gloves make a more luxurious gift; they are usually waterproof and long lasting, offering protection from thorns and insect stings.
Leather gloves typically carry a higher price tag, but this is balanced out by the fact that they won't need replacing as often as cotton gloves. Plastic gloves offer the most protection, and are ideal for completing tasks where chemicals are used, such as pesticides.
These thorn-proof gardening gloves test offer even greater protection, as they have a sleeve which shields the skin all the way up to the elbow. Gloves like these would suit someone who prunes rose bushes, thorny shrubs, and trees, or cactus plants.
2. Kneeling Pad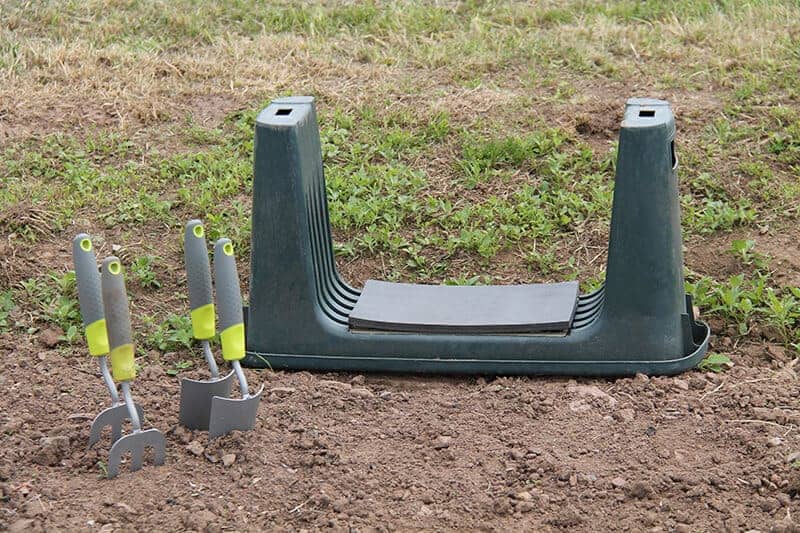 If you're searching for a gift for someone who spends a lot of time at ground level in their garden, a kneeling pad would be most gratefully received. Kneeling pads are pretty self-explanatory; they are a padded mat that you can kneel on to improve your comfort while gardening. They are useful to provide support for your joints and help to decrease pain, while also helping with balance. These can be used while completing any gardening tasks at a low level, including sowing seeds, planting shrubs, trees, or bedding plants, weeding, or working on the soil quality.
Kneeling pads allow you to spend longer doing your gardening tasks, as you won't become uncomfortable too quickly and find yourself needing a break. This garden kneeling pad test would be a great choice. It's made from high-density foam, which will last for many years without compressing. It absorbs very little moisture, which means it dries quickly after washing. The handle makes it easily portable, as well as being lightweight, and it is reasonably priced.
3. Plant Markers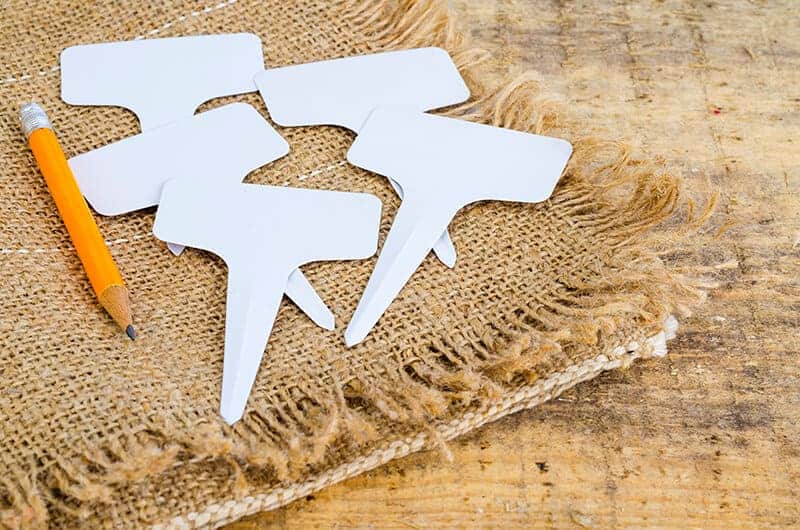 Plant markers are small stakes with space on to write labels for your plants or herbs. There is a huge variety available, including simple and practical looking markers, as well as those that are more decorative. Most markers are plain so that you can write your own plant names on them, but there are some which come pre-labeled. Plastic plant markers tend to be more inexpensive, but there are many other options that are better for the environment.
These bamboo plant markers test are an excellent example, as they are made from 100% bamboo, which is a renewable source and is eco-friendly. Plant markers such as this would make an ideal gift for gardeners who like to make environmentally conscious decisions.
4. Garden Tool Set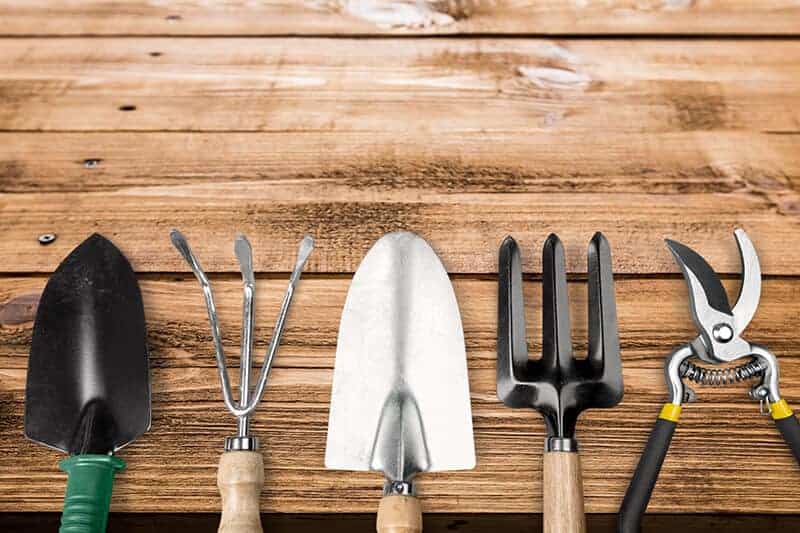 A garden tool set makes an ideal gift for both beginners or experienced gardeners. Gardening toolsets typically include three essential tools, though some include more. This is a gift that you can really personalize for your recipient, as garden tool sets come in so many different aesthetic options. Choose a set that reflects your recipient's personality, whether that be with a feminine and floral pattern or a more basic utilitarian style.
The quality of the gardening toolset is largely dependent on price, so expect to pay more for a set of tools that will stand the test of time. This patterned garden tool set test features a blue and purple botanical pattern all over the body of the tools, which are constructed from aluminum. This particular set includes a trowel, pruning shears, and a cultivator, and comes in a stylish gift box.
5. Garden Tool Tote Bag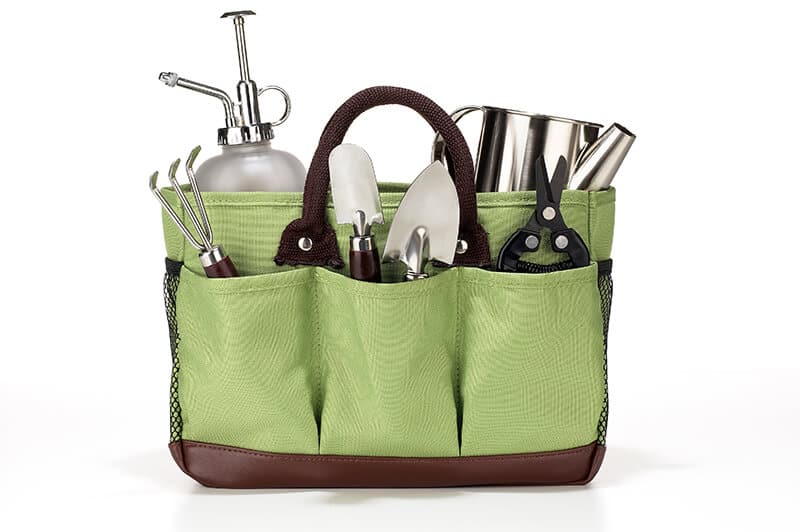 This is a great gift for gardeners, which can be both practical and stylish. Tote bags are great for anyone who likes to keep their belongings organized. They offer a place for all of a gardener's tools to be housed in one easy-access place, so you never have to waste time rummaging through your garage or shed to find the right tool. They also offer an easy way of transporting your tools around, whether that be carrying them around your property or taking them to a friend or relative's garden to help with pruning or planting.
Garden tote bags also help to keep your tools in good condition as they keep them dry and protected, meaning they should last longer and save you from having to replace them as soon. Garden tool tote bags can be found in many different shapes and sizes, and in numerous styles.
Depending on your gift recipient, you can choose a style that will suit their tastes. This floral garden tool bag test would be a lovely gift for mothers or grandmothers who have an interest in gardening. Try to choose a tote bag that has plenty of pockets and compartments so that it is super functional as well as attractive.
6. Bee Hive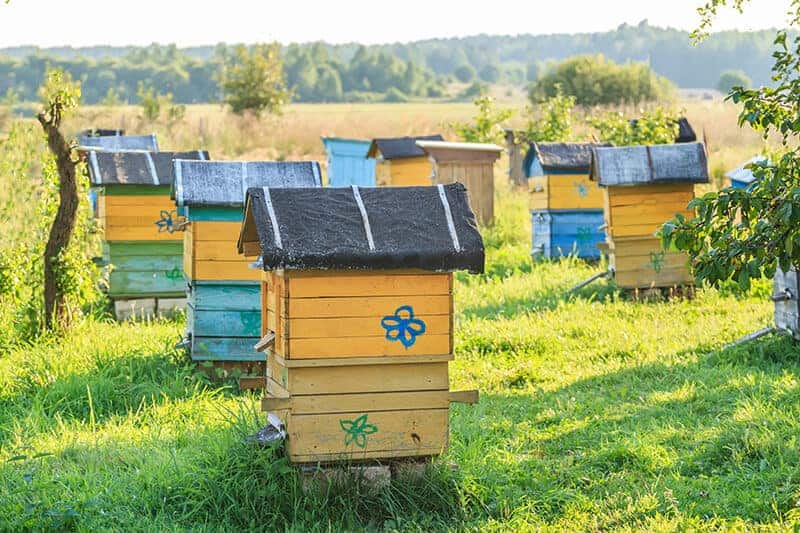 If you know a gardener who loves to see their garden in bloom, then a man-made beehive is a perfect gift. Creating a protected space in a garden that is attractive to bees will encourage them to live in that garden, therefore increasing pollination productivity on all of the nearby flowering plants and helping to preserve the population of bees.
A beehive can be placed anywhere around the garden, though a south-facing spot is best so that the bees have a warm home. Hanging a hive at the back of your garden creates a predetermined spot for the bees to set up camp, so they will be much less likely to make a hive on your patio or terrace where they would be less welcome.
The main benefit to the gardener of a beehive is increased pollination, which will see the gardens flowers bloom more abundantly, but a secondary benefit is the fact that they look attractive and offer a decorative touch to your outdoor space, such as this bamboo house for bees test which has a delightful aesthetic appeal.
7. Hand Soap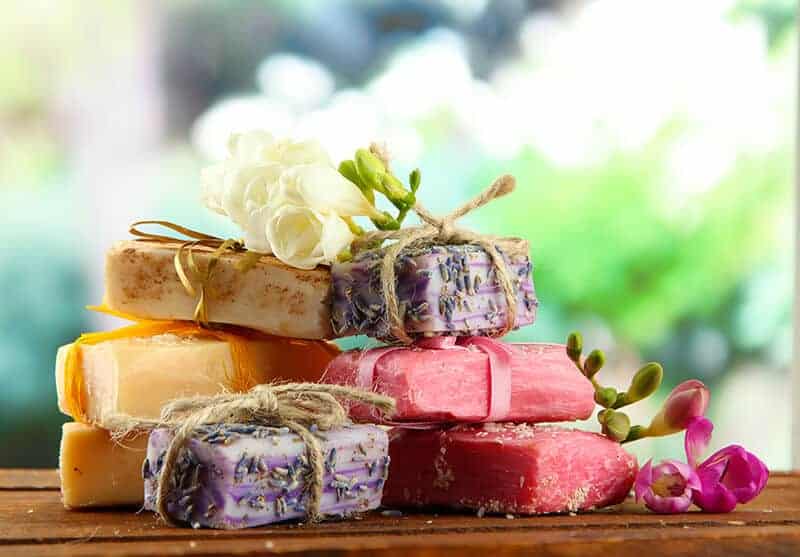 Gardening can be a messy hobby, and anyone who engages in plant care will know that washing your hands after gardening is essential. Handwashing is important to prevent the spread of disease between plants and humans, and also to keep skin feeling and looking fresh.
Gardeners hand soap is typically tougher than regular hand soap, as it works to remove stubborn dirt picked up in the garden. This hand soap for gardeners test has a grainy texture that exfoliates the skin and draws out any grit. It is made from shea butter and cocoa butter, which moisturizes dry skin, along with essential oils that help to eliminate any odors.
8. Garden Planner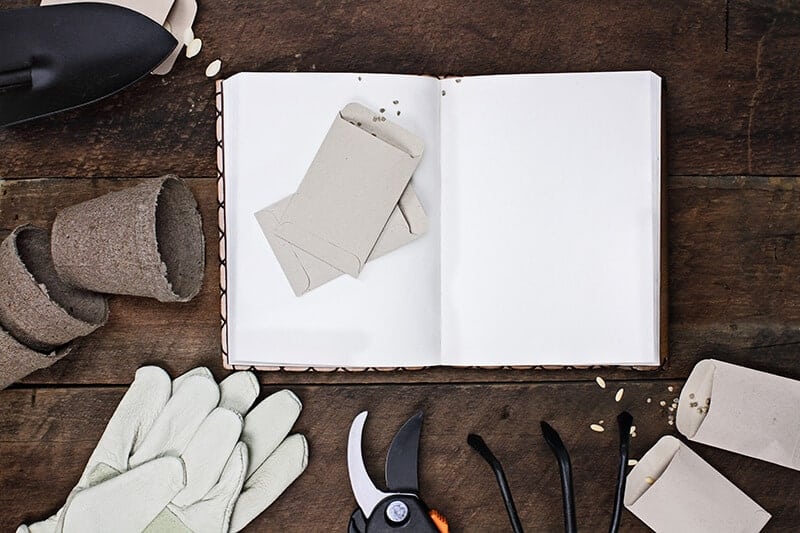 Keen gardeners will find a garden planner invaluable in keeping track of their planting. A garden planner can be used to set out plans, budgets, and inventory, as well as help, keep garden tasks and maintenance on track.
Whether your gift recipient likes to keep things organized, or whether you think they need some help with garden organization, a garden planner would be useful for almost any gardening enthusiast. It can help you set out project guidelines, plan sowing rotations, harvest tracking, seasonal to-do lists, and much more. This garden planner, journal, and logbook test features multiple sections to help increase productivity.
9. Sun Hat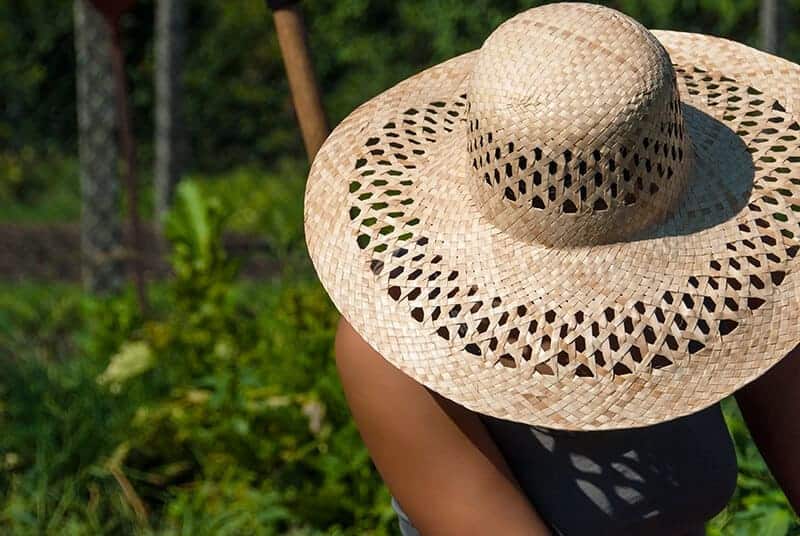 Enthusiastic gardeners spend many hours outside, especially in the summer months, when the weather is hot and sunny. Protecting your skin during this time is important, both for health and comfort. Red, burned skin can be painful, as well as have dangerous health implications.
A sun hat is an easy way to protect your skin, as you can simply throw it on whenever you want to carry out gardening tasks. It will also help to protect your eyes from the sun and enable you to have better vision to complete your tasks more effectively.
This unisex UV sun hat test blocks 98% of harmful UV rays and features a neck flap to protect the skin at the back of your head and ears. An adjustable neck strap makes this type of hat suitable for gardeners of any size, making it an ideal gift for your gardener friends or relatives.
10. Seed Kit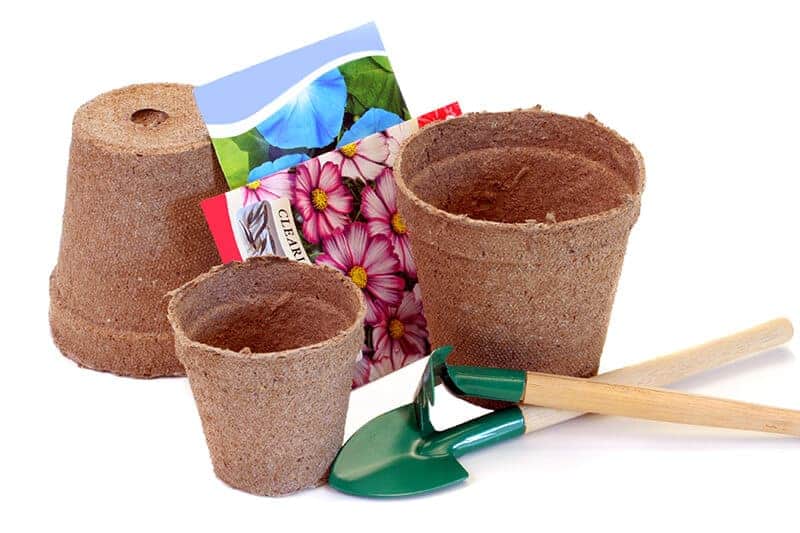 If you are looking for a gift for a beginner gardener or someone who has an interest in getting involved with growing their own produce, then a seed kit would be a thoughtful gift. Seed kits typically include everything you would need to start growing your own herbs or vegetables, such as the seeds themselves, starter pots, soil, fertilizer, and growing instructions.
This herb garden seed starter kit test provides the gardener with seeds to grow their own organic parsley, thyme, cilantro, and basil.
11. Garden Colander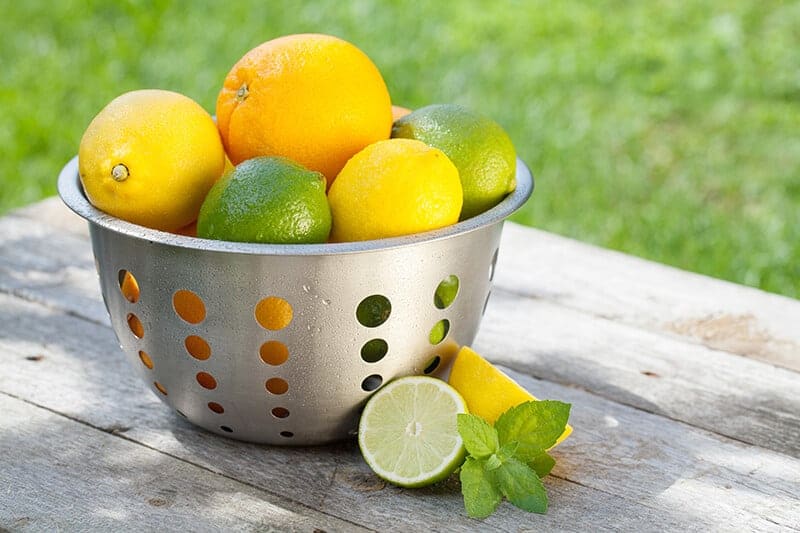 A garden colander is a brilliant gift for anyone who harvests fruit from their own shrubs and trees, as well as produce from vegetable patches and herb gardens. Garden colanders make the harvesting process much simpler; they act as a bucket or bowl to collect produce in, with large slits through which excess dirt can escape when you shake the colander. You can then transport the colander directly to a garden hose or a basin, where you can wash the produce clean without having to use any other equipment.
This excellent product increases the convenience and productivity of small-scale harvesting and would be an invaluable gift for a gardener. This garden colander test comes in two different sizes, is dishwasher safe, and BPA free.
12. Composter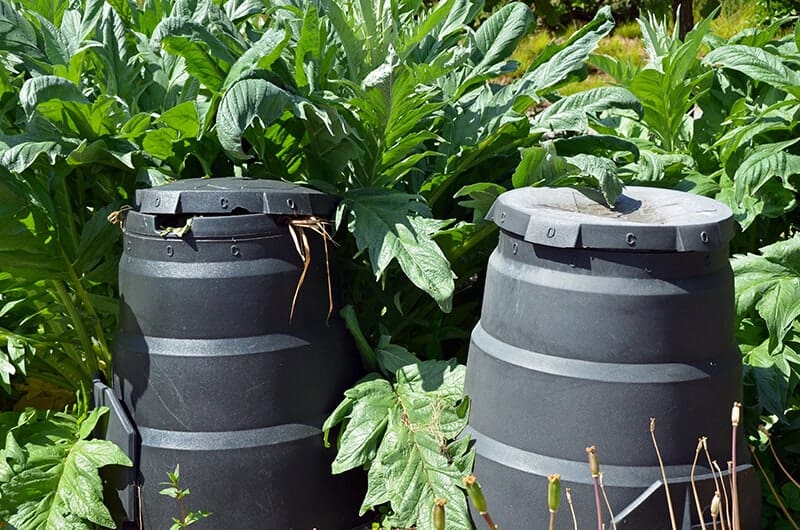 A composter is a great gift for a gardener as it offers numerous benefits. First of all, a composter drastically reduces waste. Gardeners can load lawn cuttings, plant prunings, and fallen leaves into their composter, along with food waste from the kitchen. Having a dedicated spot where waste can be broken down will mean less waste in your trashcan, and fewer trips to the garbage dump. The other key benefit of a composter is that it produces nutrient-rich compost, which can be used to improve the quality of a gardener's soil, and in turn, improve plant growth.
Composters also produce compost tea, which some gardeners refer to as liquid gold, as it is a concentrated fertilizer, and can be added to a plant's soil to feed them. There are many types of composters available, including large garden composters or smaller indoor composters. This kitchen food scraps composter test is for use in the kitchen. It is constructed from one piece of stainless steel, which means it doesn't require liners and won't leak. It also has a charcoal filter to eliminate odors.
13. Gardening Apron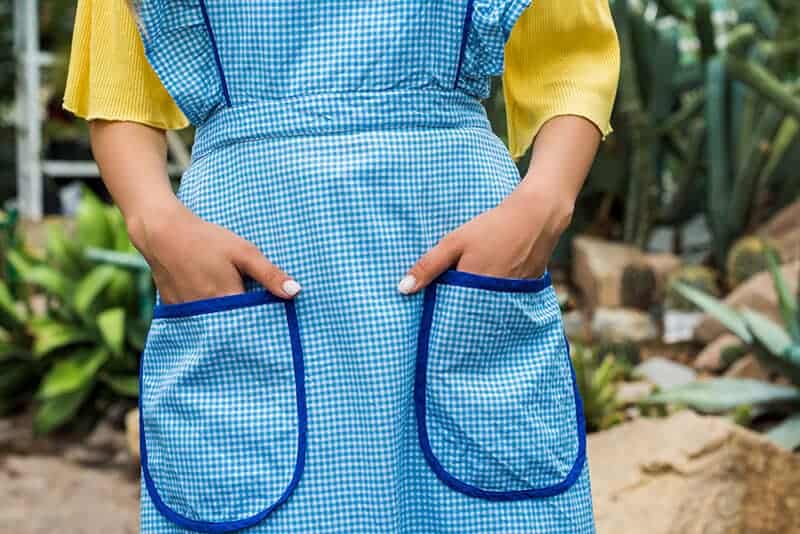 A gardening apron is very useful when working in the yard and therefore makes a considerate gift. Gardening aprons are available in a whole host of designs, but essentially their main function is to protect the wearer's clothes from getting dirty. It's easy to inadvertently get covered in mud while gardening and those stains aren't always easy to get out.
A gardening apron will prevent clothes from being ruined, but some aprons offer other advantages. For example, most gardening aprons have handy pockets where you can store gardening tools while you work, while some are waterproof to ensure no muddy moisture works its way through to your clothing.
This waxed gardening apron test is constructed from waxed canvas, which is rugged and difficult to penetrate. It has reinforced pockets, which means they are extra durable and can carry heavy tools.
14. Rainwater Collection System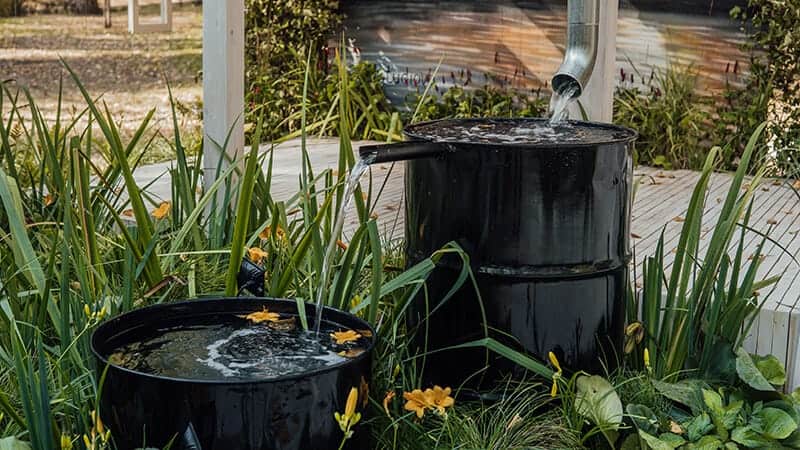 A rainwater collection system is a great addition to a garden. It collects rainwater and stores it until you need water to irrigate your plants, trees, and lawn. The benefit of this is obviously that it saves water, therefore reducing your water bills and helping the environment. Plants also prefer rainwater to household water, as it has a neutral pH and does not contain chlorine or other chemicals that inhibit nutrients from being absorbed.
Rainwater collection systems are especially helpful in regions where hosepipe bans are common in the summer months, as you will have other means of caring for your garden with the rainwater, which has collected over the winter.
There are many types of rainwater collection systems on the market, ranging from those which are primarily designed for function, while others are more decorative and designed to blend in with a garden landscape easily. This water collection barrel test has a neutral look, which should see it blend well in most backyards. It is made from 100% recycled plastic to keep your eco-aware gift recipient happy.
15. Watering Can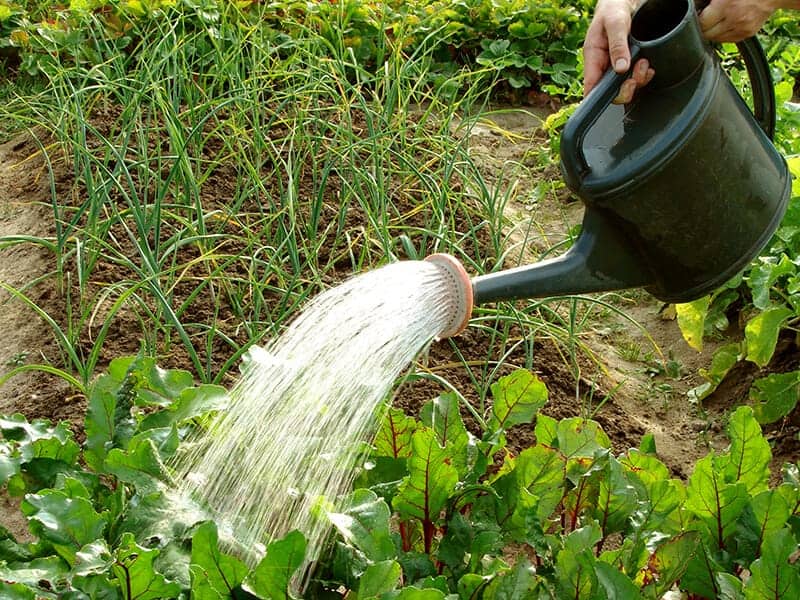 A watering can is an essential piece of equipment when caring for a garden, and makes a great gift for a beginner gardener who might not have invested in a good watering can just yet. If you're on a tight budget, you can find robust watering cans for a low cost, though when buying plastic watering cans try to opt for one which is made from recycled plastic.
Even an experienced gardener would appreciate a new watering can, as these items do tend to wear if they are left outside, and need to be replaced every few years. To make your watering can gift more specific to your recipient, choose one with an unusual or unique design. This galvanized steel watering can test would appeal to those who appreciate high quality, and also like the vintage look.
16. Hanging Planter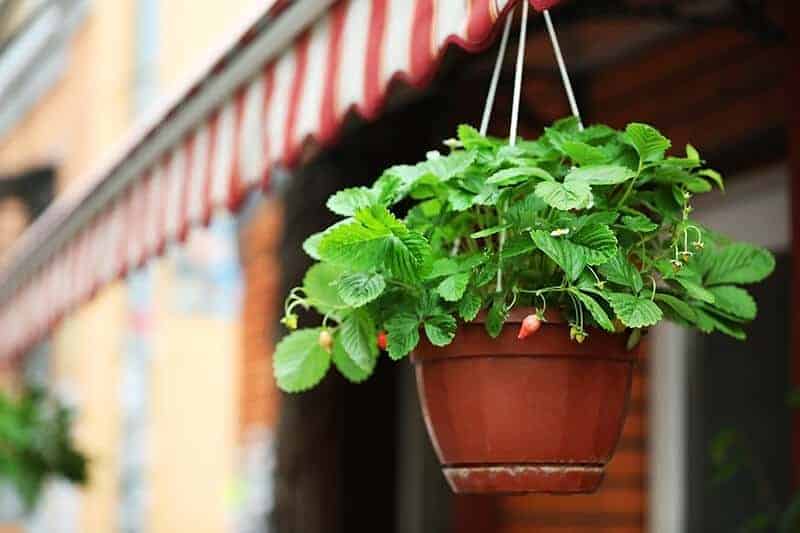 If you know a gardener who has limited outside space to work with, a hanging planter will make a perfect gift. Hanging planters create growing room where there previously wasn't any. They are ideal for use on balconies, terraces, patios, and courtyards, though they can also be used in bigger gardens if you wish.
A hanging planter can be bought in almost any material, such as terracotta, metal, or plastic. Products like this cloth pocket hanging planter test are gaining popularity as people look to create living walls. A cloth hanging planter could be attached to a fence, where it could grow trailing plants, herbs, or vegetables.
17. Plant Pots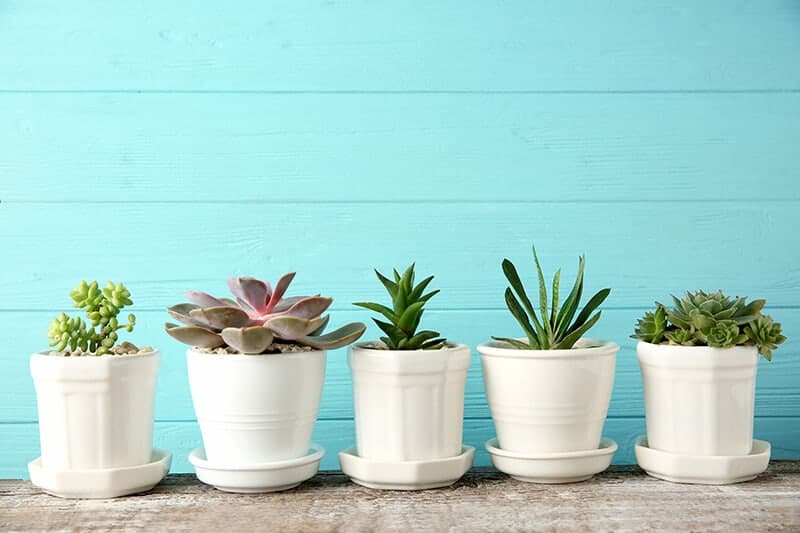 All gardeners know that you can never have too many plant pots! More pots mean more space to grow plants, which is really what gardening is all about. If you are stuck on gift ideas for a gardener, a new pot is sure to be well received.
Whatever your budget restrictions, you will easily find a pot to fit the bill, as there are so many different types available. These decorative herb planters test are a good choice as they are suitable for both indoor and outdoor use.
18. Garden Clogs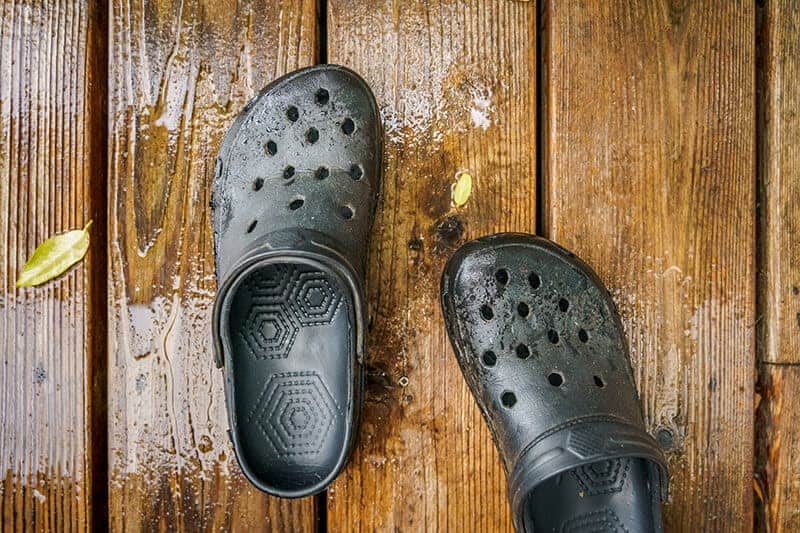 Garden clogs are the most suitable footwear for gardening in, especially during the summer months, when feet can get uncomfortably sweaty in sneakers or rain boots. Garden clogs are waterproof, meaning they wash easily with a quick hose down, and won't get ruined from soggy soil. They are also quite hard-wearing and will protect your toes if you accidentally drop a garden tool, unlike flip-flops.
Garden clogs are easy to slip on when you want to quickly head outside to water your plants. They are also fairly inexpensive and long-lasting. These waterproof garden clogs test feature an insole for extra comfort and a thick tread for superior traction.
19. Bird Feeder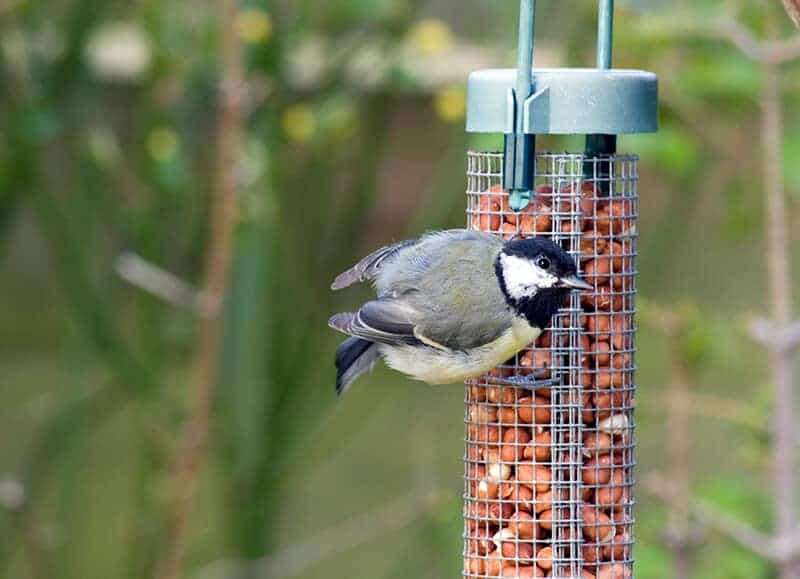 Birds bring many benefits to a garden, so gift your gardener friend with a bird feeder to help attract different species of birds to their yard. Birds help to control bug populations, as they eat a range of different critters such as aphids and snails. This helps keep gardens in good shape, as these pests can destroy plants.
Many birds are also efficient pollinators, which will help to increase blooming among flowering plants. Birds also eat seeds from plants before they are able to drop to the ground and self-sow. This is helpful in preventing weeds and maintaining a neat garden. Birds are also a joy to watch, and many people find them interesting to follow.
Bird feeders such as this modern copper bird feeder test will attract birds to the garden, while also looking stylish.
20. Soil Tester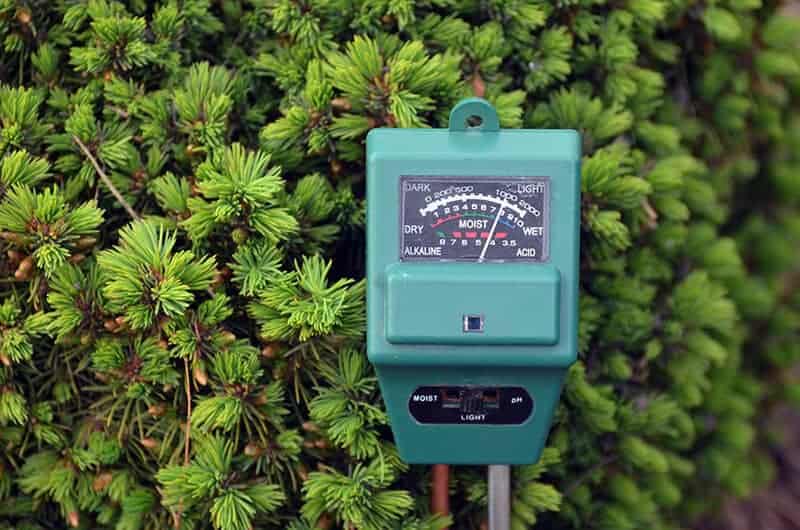 A soil tester takes the guesswork out of gardening. By simply inserting the probe into the soil, you will get a reading of moisture levels, pH levels, and light levels. This immediately allows you to understand if your plants need watering, if their soil pH needs adjusting, or if they need moving to a position with different lighting.
If you know a gardener who is struggling to determine these parts of plant care, this would be a great gift, but it would also be useful for an experienced gardener who likes to know the specific details of the condition of their garden.
There are plenty of soil testers on the market, ranging from ultra-technical with a high price tag, to more simplistic affordable models like this soil testing kit test, which can be used in the garden or for houseplants. Soil testers would make especially useful gifts for people who like to grow plants, which are tricky to look after and need specific care conditions to be met. With the help of a soil tester, plants are able to thrive and become healthier, which typically results in better growth.