Top 8 Most Reliable & Best Dandelion Killers – Get These Weeds Off Your Garden & Lawn
Top 8 Most Reliable & Best Dandelion Killers – Get These Weeds Off Your Garden & Lawn
Explore Our Categories
Ornamental Grasses

Ornamental grasses are often overlooked when people are buying new plants for their garden; however, ornamental grasses ...

Mimosa Trees

Plant lovers enjoy mimosa trees for the ample beauty they add to the landscape. With unique fern-like leaves and delight...
Removing dandelions can be a difficult process. They are known to grown long and thick. You will see that the best way to remove them is by using a high-grade dandelion killer.
You will find that the following products serve to kill dandelions in as pure a form as possible. The first step, however, is to be well-informed on the different types of products and the benefits that they provide you with.
It can be difficult to find the best dandelion killer. Fortunately, we are here to help you get the best product for the job.
If you don't have the time to read the whole article, here are our top choices for dandelion killers.
Best Organic Dandelion Killers
Best Chemical Dandelion Killers
Buying Guide
When buying a product, you deserve to get only the best. In order to do this, you must know what to look for. It is important that you eliminate the entire plant so that it will not grow right back. There are several benefits to buying dandelion killer.
Using a killer makes sure that they stay gone longer. It also makes for an easier process than tugging and pulling on them by hand.
Also, if you have a lot of dandelions manually trying to get rid of them will take a while. A dandelion killer helps you make sure that all of them are gone.
There are many different things that make for a great dandelion killer. Below you will find information that can help you choose the best killer for your lawn!
Organic or Chemical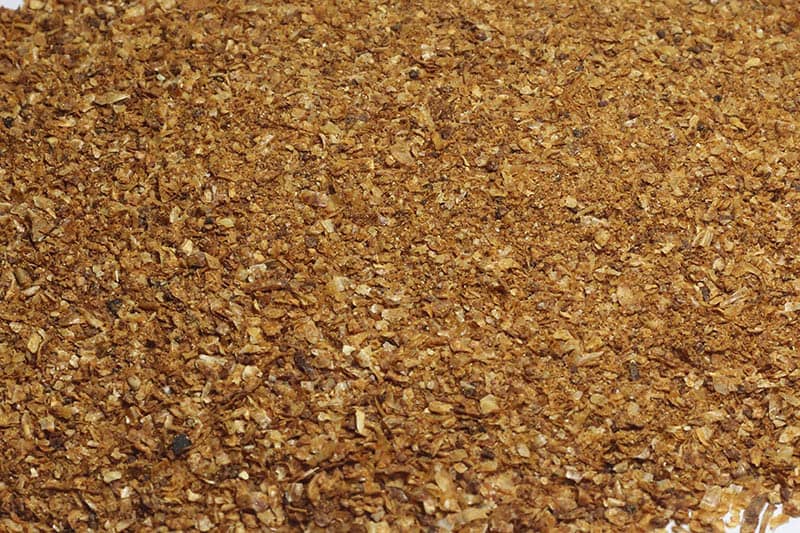 You have the choice between using an organic killer or a chemical one. They both work well, but there is some controversy between the two. Using the chemical killer has proven to be a lot more accurate and quick. It does, however, has the potential to harm pets and children.
The organic killer takes a little bit longer to take effect, and you might have to apply it more than once. The biggest benefit to this kind of product is that it is safe if anyone comes into contact with it.
You will need to get a pump sprayer. This helps mix all of your concentrates together in one place. The sprayer makes spreading the killer a much faster and easier process.
Pre-Emergent and Post-Emergent
There is also the option between pre-emergent and post-emergent dandelion killers. Once you have selected chemical or organic, then you will need to choose one of these two.
Using a pre-emergent means that you can attack the seeds before they can grow. Essentially, you are interrupting the growing process and trying to solve the issue before it becomes one. They are a group of ingredients that stop dandelions before they germinate. You can either get a liquid or granular pre-emergent. You will apply it directly to the surface of the lawn. The last step is to water it into the soil which will activate the ingredients.
You will need to apply this to your lawn during the winter and fall seasons. One thing to keep in mind is that it is useless if the dandelions have already started growing.
Some users say that the post-emergent is the way to go. You only have to apply this once, and you wait until you see the dandelions starting to come up. Some people noticed that it did not cover very well and that there were patches left at the end.
They use a mix of chemicals that are made to kill the dandelions and make sure that they do not grow back. You will need to saturate the ground at the base of the dandelion. It is imperative that you cover all exposed leaves and stems. Since it is a toxic mix, you will want to make sure that you are wearing the proper gear.
Make sure that you are wearing gloves and a mask. You need to protect yourself from making direct contact, especially with bare skin.
Selectivity and Persistence
You can choose a product that kills without damaging nearby plants or kills all the plants within the vicinity of the dandelions. By using a selective killer, you can get rid of only the dandelions without damaging any other part of your lawn. If you choose a non-selective killer then any part that gets sprayed with also be killed.
Another thing that you need to consider is persistence. This simply describes how long the product is active. Those that do not prevent future growth is called non-persistent. If there is a lasting effect and it helps prevent further growth, it is considered persistent.
It all depends on what kind of prevention you want for your lawn. Using a selective or persistent that helps keep your lawn clear of any nuisances is something that you will want to look for before making a purchase.
The Durability of the Products
It is important that you use a solution that can endure all kinds of weather. This allows you the ability to spray whenever is convenient for you. You will find in the following products that some cannot be used when it rains or when it is too dry. This limits the time and day of when you can use the weed killer.
The best way to know when you can use a product is by reading reviews and following the directions. Each type of killer gives specific instructions, including when you can and cannot use a specific solvent. If it does not state when to use, you might want to contact your seller. By knowing this information ahead of time, you will save a lot of time and money.
You also need to make sure that it can be used on all kinds of grasses and weeds. Some will only kill certain types of weeds. You will need to check that you can use it on the specific weeds that you need to get rid of.
The best thing that you can do is to get a multi-purpose killer. On each product, it should state whether it can be used on all types of weeds or only some. You will want to look for the ones that have been proven to be useful on all kinds of weeds. The following reviews should help you find the best product to get rid of your weed problems.
Best Dandelion Killers Reviews
Organic Dandelion Killers
Organic: Pre-emergent, Selective, Granule
Espoma Organic Weed Preventer
This granulated product sits at 1 X 1 X 1 inches and sits at 25 pounds. It is also easy to pour which makes the application even more thorough. This weed killer will only kill seeds, so you do not have to worry about it spreading to other plants. The only criticism is that you will not be able to plant anything new because the weed preventer hones in on seeds.
This dandelion preventer is made from corn gluten meal. It helps to feed lawns so you can ensure a deep, green color. It will prevent weeds by interrupting root growth. You will need to apply this weed killer twice each year; once in the spring and once in the fall. It also will help enhance the color and protein of your lawn.
You will also see that it is safe to use around children and animals. This makes it safer for you to apply to your lawn while also getting the results that you want. It is important to consider safety when trying to choose a product. This weed killer can help give you a bright green lawn that is free from weeds and safe for all those that walk and play on it.
Pros
Safe for pets and children
Helps brighten lawns
Cons
Only works on seeds
Must apply a heavy layer to weeds
Organic: Pre-emergent, Selective, Spray
Green It Environmental Factor RTS Corn Gluten Weed Preventer
This product is 3.2 X 5.2 X 11.2 inches and sits at 4.4 pounds. It also covers 2,000 square feet of area. It comes ready to spray and will help get rid of dandelions, crabgrass, and clover. It has a patented water-soluble for fast-acting protection.
It covers more area with less product compared to the granular corn-based products. This is ideally used in lawns, flower beds, and around trees. This weed preventer releases organic proteins to help prevent weed roots from stabilizing. By catching the weeds before establishment, the product can effectively get rid of them and keep them from coming back for a long while. The key is to use it as directed.
To apply this, you will need to attach your hose to the hose-end attachment. You then shake and set the dial into the 'on' position. There is no calibration or mixing required in order to use this product. This means that you will not have to spend much time on spraying your weeds.
A few people mentioned that you might want to get your own sprayer. There were a few issues with the one that comes with the product. Many found that the coverage was close to flawless when using their own sprayer, though.
Pros
Lightweight
Covers a wide area
Safe for pets and children
Cons
Inconsistent spray
Sprayer clogs frequently
Organic: Pre-emergent, Non-Selective, Spray
Natural Weed Killer Made with Ocean Water and Commercial Food Grade Vinegar
You can choose from a range of sizes – it all depends on the size of the area you are treating. It has an incredibly long shelf-life so no worries if you do not use the entire product. By getting a large container that lasts a while you will always have weed killer on hand for whenever you need it.
This is perfect for those that want to kill weeds but keep their surroundings safe. It works fast and does not require mixing or safety gear. It comes ready to spray with a non-selective vinegar and ocean water solution. It travels all the way to the roots so that the weed does not grow back immediately. By getting a solution that targets the roots, there is a higher chance of it killing the weeds faster and keeping them going for longer. This way you will have to reapply the product multiple times within a couple of weeks span.
Many people found that this product did not kill their weeds and keep them dead. It is a safe solution which may slightly affect how long it kills the weeds. One way that you might be able to make this product more effective is by layering the solution. This will take some extra time, but by putting on a heavy layer there are higher chances of it to work.
Pros
Children and pet-friendly
Fast-acting
Cons
Malfunctioned hose
Not usable on laws
Chemical Dandelion Killers
Chemical: Pre-emergent, Selective, Spray
Southern Ag- 12401- Suflan A.S.
This weed killer is 2 X 4 X 6 inches and weighs 2.65 pounds. The weight of this bottle makes it easy to transport and use all over your property. It has been made so that your job of walking around with your killer is not such a hassle.
There are several ways that you can use this specific preventative. Once you spray it, you can water it immediately or wait up to 21 days. it is also able to last up to 4 months. This killer should help control annual grasses and broadleaf weeds. You will want to spray a fairly heavy amount so that it properly covers the weeds you want to eliminate.
Many people have said that they have had the best results when they spray the product before weeds start to appear. Some even noticed that it helps rid the yard of stickers which is an added bonus! You will need to make sure that you spray often. This is the only way to make sure that it kills all the weeds that you need for it. It is easy to use, despite the slightly confusing instructions, and you will find that it does not take much time to cover the areas that you need to.
Pros
Easy to use
Saves a lot of time
Orange color helps make sure you covered everything
Cons
Must apply often
Hard to read instructions
Chemical: Post-emergent, Non-selective, Spray
Compare-N-Save Concentrate Grass and Weed Killer
The dimensions of this product read 3.9 X 7.1 X 11.8 inches, and it weighs about 9.65 pounds. The spray comes all ready to use, so you do not have to spend time mixing things together. The way it has been packaged makes it much easier for you to use which helps save you time.
You can use this killer anywhere that you want to get rid of unwanted weeds. The 2.5-gallon container can treat more than 630,000 square feet. You should start seeing results as soon as 2 to 4 days. you will want to make sure that you give the weeds that you are treating a heavy layer of the solution. This will help maximize the results and speed up the process.
For the best results, you will want to apply on a warm sunny day. This will lack any plants it comes in contact with so be aware of where you are spraying. Before spraying, make sure to mix water into the solution. You can find the measurements in the directions on your product.
The biggest thing that you will want to pay attention to is that it is not safe for pets and children. Customers did mention that once it is completely dried the toxicity of the product diminishes, though. This is a great product for those that do not have young ones running around.
Pros
Quick results
Great coverage
Chemical: Post-emergent, Selective, Spray
Southern Ag 2, 4-D Amine Weed Killer
This product comes in the dimensions of 9 X 6 X 4 inches and only weighs 2.55 pounds. You can use this killer in any area that has weeds. You can use it on small patches like between sidewalk cracks or a larger area like a lawn or a garden. Since it is so lightweight, you can easily carry the entire container to each area that you want to spray.
You will only need to mix 2-3 tablespoons with 3-5 gallons of water so that you can cover up to 1,000 square feet. You will then want to apply with a low-pressure spray by using a fan-style nozzle. Due to the low-pressure spray, you will want to spray an area a couple of times. This ensures that each weed is properly doused with the solvent.
The biggest issue that several people had was that this comes in such a small size. You might want to consider buying a couple of quarts so that you are sure to cover all that you need to. You will also need to be patient because this killer can take up to 2 weeks to start working. If you are willing to wait, though, you will see effective results many people said.
Pros
Lightweight
Works effectively
Cons
Small size
Takes up to 2 weeks to work
Chemical: Post-emergent, Selective, Granule
Scotts Turf Builder Weed and Feed Fertilizer
You will find this in the dimensions of 18.5 X 3.5 X 12.5 inches and weighing 14.45 pounds. This will help to feed lawns so that they thicken lawns and push out weeds. The way it works is that it will get rid of the annoying weeds that are taking over your lawn, while also nourishing your yard. This helps good nutrients and vegetation to grow in place of the weed. It does this so that weeds are unlikely to grow up from that spot again.
The weed grip technology will make sure to grip weeds you see and do not see. You will find that it cleans out clovers and dandelions. It has been said to be 2x more powerful than other products. You will get optimum results when you apply to a damp lawn.
Several customers raved about how effectively the preventer worked on their weeds. It also helped to brighten the yard, making it more green and healthy-looking. You can make sure that this happens by properly following the directions on the packaging. By following the instructions, you increase your chances of getting rid of all the weeds you want without killing the rest of the green around it.
The only thing to be prepared for is that you might need to put it in a different container to carry around because the one it comes in is very heavy.
Pros
Effectively kills weeds
Brightens lawn
Chemical: Post-emergent, Non-selective, Spray
Ortho Ground Clear Vegetation Killer Concentrate
This killer helps to prevent growth for up to one year. It is said to kill all unwanted weeds from all kinds of areas. Several people noticed that it worked quickly, sometimes within even hours. You can apply using a sprinkling can or a sprayer.
It comes in a container that weighs 9.13 pounds and is 7 X 11 X 14 inches. The packaging gives you options on how you want to disperse the products as mentioned above. Depending on the kind of coverage that you want will determine what kind of spraying or sprinkling method you use. Many people found that spraying it seemed to be the most effective, though.
A few people mentioned that depending on the severity of your weeds it might take a few days to see results. Once they do go away, though, they stay away for a long while. This means that you will not have to apply every week for several weeks at a time. The first time you use this product, you will want to go over the same spots several times. This helps make sure that you covered everything that you need to and gets you faster results.
Pros
Fast-acting
Easy to apply
Quick results
Cons
Must do a couple of applications
Conclusion
We find the Green It Environmental Factor RTS to be the safest choice. It will help you get rid of all those pesky dandelions. This is a better choice because it had the most positive reviews. Many people kept stating that this product actually works and covers well without a lot of hassle. As mentioned before, it is user-friendly and safe. You can kill all of your dandelions and still spend time outside without worrying about how toxic the killer is. It is safe to use around pets and children as well, which is important when treating your yard.