10 Best Soil Test Kits Reviews – Essential Equipment To Examine Your Garden Soil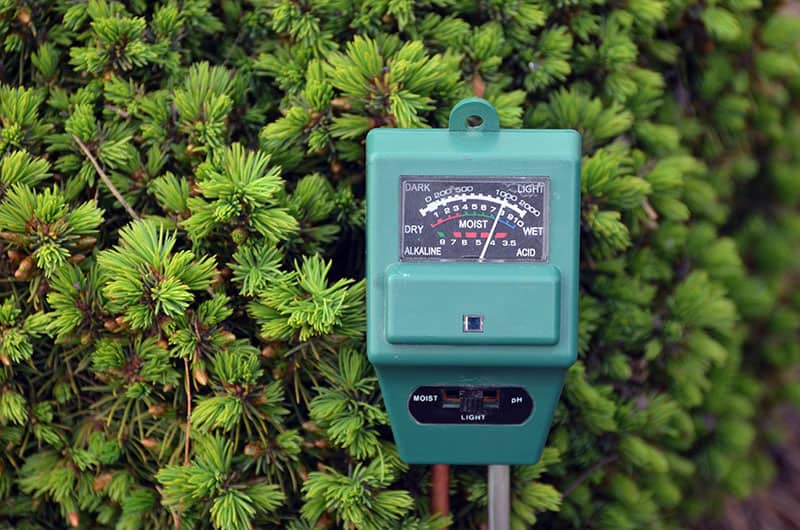 Taking care of a garden can be a suitable hobby but also a sense of pride. You want your plants to look their best. The process of producing your best garden starts with making sure you have the best soil possible for your soil. Finding the right soil test kit can help you product long-lasting, aesthetically pleasing plants and soil.
Soil test kits can help keep your garden or houseplants in their best shape, measuring a variety of nutrients, moisture, pH and even light. This review of 10 of the best soil test kits can help you narrow down your needs to find the perfect kit for your garden and plants.
Here are our recommended choices. You can also read the full review at the end of article.
Buying Guide
If you are interested in purchasing the best soil test kit for your garden, it is likely because you take great pride in your lawn and garden. So, you want to have the best looking, healthiest garden and houseplants possible. Investing in a soil test kit can help you do just that. You want to make sure that your plants are getting the necessary nutrients along with sufficient light and moisture.
There are a variety of different test kits on the market. Many measure a limited number of nutrients while others expand the nutrients measured. The right kit for you will depend on what exactly you want to measure and to what degree of accuracy. You also will need to determine some other factors before deciding on an appropriate soil test kit.
At-Home or Mail-in
Many of the products reviewed below allow for you to test your soil independently at home. However, there is also an option available to mail-in your soil so that you get a lab-grade assessment of your soil. There are both benefits and disadvantages to both options. And depending on your needs, you can assess which suits your garden more appropriately.
With an at-home kit, you are able to get results almost instantly. In fact, some kits do provide instant results while others take about 10 minutes to generate your measurements. The drawbacks are that you need to trust yourself to perform the function properly and to read the results accurately. You also have to be comfortable with getting measurements on certain elements or features of your soil while perhaps missing out on others. If you are an experienced gardener, you may have the confidence to perform your own testing. That may not be the case if you are new to gardening or just starting out and are unsure of how to test your soil.
With a mail-in product, you are guaranteed a lab-level professional result. This means that you just have to gather the soil yourself and mail it in. You don't have to worry about reading results or taking any measurements or readings on your own. You don't have to go through the process of performing any kind of test on your soil. The drawback to a mail-in test is that you obviously have to wait to receive the results. These results are typically available through email or online but still take at least one week to receive. If you want immediate results, a mail-in choice might not the right one for you.
Measurements
In this review, you'll find there are a number of different things to measure about soil. It isn't just about making sure your plants are watered sufficiently, but you want to ensure that your soil includes the right amount of necessary nutrients for plant growth. You also want to make sure your soil is of the proper pH level and is receiving the right amount of light and water.
Some products reviewed here measure up to 14 different nutrients in soil while others measure only water. And yet still, some measure a combination. You should determine what you are most concerned with measuring and ensure you find a test kit or probe that will provide those measurements reliably and accurately.
In addition, there can be variations in the measurements produced in results. Some kits will actually tell you how much of the measured substance is in your soil while others will simply tell you if the measurement is high or low or sufficient or deficient. You should decide if you want to know the exact measurement or if it suffices to just know the sufficiency of the nutrient or element in your soil. That can help drive your decision when choosing from this list of best soil test kits.
Recommendation on Fertilizer
Some products reviewed here will give you recommendations on the type of fertilizer you should use to enhance your garden. Others will simply give you your results and leave you to decide if you want to change anything about your current approach. If you are interested in getting recommendations on the type of fertilizer you should be using, you want to make sure you purchase a kit that will provide those recommendations.
Purchasing fertilizer might not be the best choice for you. Perhaps you are just looking to make sure your plants are watered properly or receiving the right amount of sunlight. If that is the case, you likely only need to test certain elements such as light and moisture and do not need to upgrade your fertilizer. If that is the case, you want to buy a kit that will measure only light and moisture and then based on results, you can independently change your approach.
Number of tests
Many soil test kits will provide a number of individual tests, usually a set number for each of the elements tested. You want to make sure that you purchase a soil test kit that provides enough tests for your needs. Many of the same kits even offer different sized options so that you can buy in bulk if you want.
And you may want to make sure that you can purchase replacements. For example, you may test one element more often than others, and you'll want to make sure you can purchase the tests individually to account for the disparity in testing. Not all of the products listed here will allow you to do so. This can mean that you ultimately have to replace the whole kit each time that you need to purchase one element's testing strips.
Top Products Review
Other Good Soil Test Kits
Conclusion
We find the Soil Savvy Soil Test Kit to be the most reliable option of those outlined here. While this list includes some of the best soil test kits, either chemical, digital or hybrid currently available, the Soil Savvy kit provides a professional-grade assessment of soil that requires very little work on the part of the soil collector.
While it does take some time to receive the results, approximately 7-10 days, the results measure a total of 14 different nutrients along with pH. It also removes any user error as you only have to gather the soil and mail it in rather than reading any results or measurements independently. If you are interested in ensuring you have the very best soil available for your plants and garden, this is likely the best choice for you.