Home >
Despite environmental concerns, 3 in 5 Gen Zers buying roses for partners this Valentine's Day
Despite environmental concerns, 3 in 5 Gen Zers buying roses for partners this Valentine's Day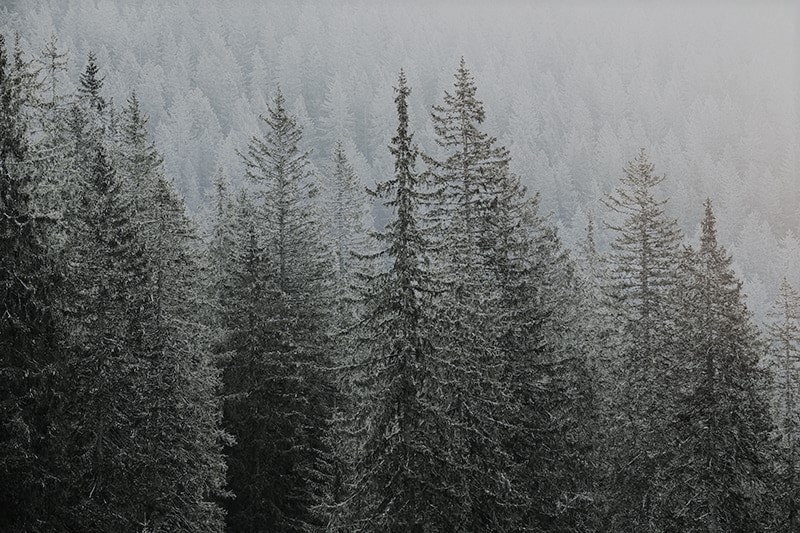 According to a 2021 global study, 59% of young adults ages 16-25 are very or extremely worried about climate change.
Most industries contribute to climate change in some way, including the global flower industry. According to the International Council on Clean Transportation, transporting roses from Colombia to the U.S. for Valentine's Day creates roughly 360,000 metric tons of C02 emissions. Growing roses in colder climates, like the U.S., requires heated greenhouses, which also create a significant carbon footprint.
Key Findings:
52% of 18-24 year-olds believe the global flower industry negatively impacts the environment, yet 63% of these individuals still plan to give roses to their partners this Valentine's Day
Less than half of Gen Zers care if Valentine's Day roses are locally grown
43% of individuals who aren't buying roses for their significant other want a gift that lasts longer
50% of respondents would consider giving their partner a houseplant as a more sustainable Valentine's Day gift, while 1/3 would give bouquet of home-grown flowers
Gen Z recognizes roses are unsustainable, yet majority will purchase them
Fifty-two percent of 18-24 year-olds surveyed agree with the statement, "The negative environmental impacts of the global flower industry, including carbon emissions, water use, and pesticides, outweigh the benefits of giving flowers as a gift."
Despite this, 63% of respondents in this age group who feel this way have already purchased, or plan to purchase, a rose bouquet for their significant other this Valentine's Day.
In fact, Gen Zers are the group most likely to be buying roses for their partners, followed by Gen Xers (57%), millennials (54%), and baby boomers (41%). However, among respondents 25 and older, only 42% believe that the negative impacts of the global flower industry outweigh the benefits of gifting roses.
57% of Gen Zers aren't often considering environmental impact
When it comes time to buy gifts for their significant others on Valentine's Day, or other special occasions, the majority of Americans aren't considering the environmental impact of those gifts.
Overall, 11% of respondents never consider the environmental impact of gifts for partners, while 21% rarely do, and 31% sometimes do.
Baby boomers are most likely to disregard how their gift-buying habits may affect the planet. Seventy percent of respondents 55 and older only consider environmental impacts sometimes, rarely, or never.
Even the majority of Gen Zers, 57%, aren't consistently thinking about how the presents they purchase for Valentine's Day and other special occasions can be harmful to the environment.
Half of Gen Zers buying roses for partners aren't interested in locally-grown options
Buying locally-grown roses is one way to make the flower industry more sustainable, as shipping flowers thousands of miles via air and refrigerated trucks can emit hundreds of thousands of metric tons of C02 emissions.
However, only 49% of Gen Zers who are buying roses this Valentine's Day sought out locally-grown roses. Millennials are the age group most likely to opt for this more sustainable option, with 57% saying they purchased or plan to purchase locally-grown roses.
Among respondents of all ages who are buying roses for significant others this Valentine's Day, less than half are seeking to lessen the environmental burden of their purchases.
Forty-one percent will look for roses packaged in eco-friendly or recyclable materials, 35% will make sure roses are organic, and 24% will seek out roses that are Fairtrade-certified.
Couples who aren't exchanging roses seeking a longer-lasting symbol of love
Even those who are forgoing roses this Valentine's Day largely aren't doing so because of environmental reasons.
Only 12% of respondents who aren't purchasing roses cited concerns about the environmental impact of the global flower industry as a reason why.
Forty-three percent of respondents who aren't buying Valentine's Day roses say it's because they want to give their partner a gift that lasts longer.
Thirty-two percent don't exchange gifts with their partner at all on Valentine's Day, while 31% skip roses because they're too expensive. They're not wrong–53% of respondents who are buying roses are spending $50 or more, with 10% spending over $100.
Houseplants, home-grown flowers most popular sustainable alternative to roses for Valentine's Day
At the very least, many respondents are open to more sustainable alternatives to roses for Valentine's Day gifts for their paramours.
Fifty percent would consider giving a houseplant to their significant other as a more sustainable token of affection for Valentine's Day, while 33% say they would gift a bouquet of home-grown flowers to their loved one.
Other popular alternatives include planting a tree together (31%), giving their significant other an indoor herb garden (30%), and flower or vegetable seeds (25%).
Methodology
All data found within this report derives from a survey commissioned by Trees.com and conducted online by survey platform Pollfish. In total, 1,250 American adults were surveyed. To qualify for the survey, each respondent had to currently be in a romantic relationship, such as marriage, an engagement, or dating. Appropriate respondents were found via a screening question. This survey was conducted over a three-day span, starting on January 28, 2022, and ending on January 30, 2022. All respondents were asked to answer all questions truthfully and to the best of their abilities. For full survey data, please email Content Marketing Specialist Kristen Scatton at [email protected].
Explore Our Categories
Rose Bushes

Truly the queens of the landscape plot, roses have a long history of use in both formal gardens and informal cottage bed...

Flowers

Almost all plants have flowers, but there are select ones we grow for glorious blooms. To brighten up your home and land...