10 Best Indoor Compost Bins – The Kitchen Storage & Composting Solution That You Should Not Lack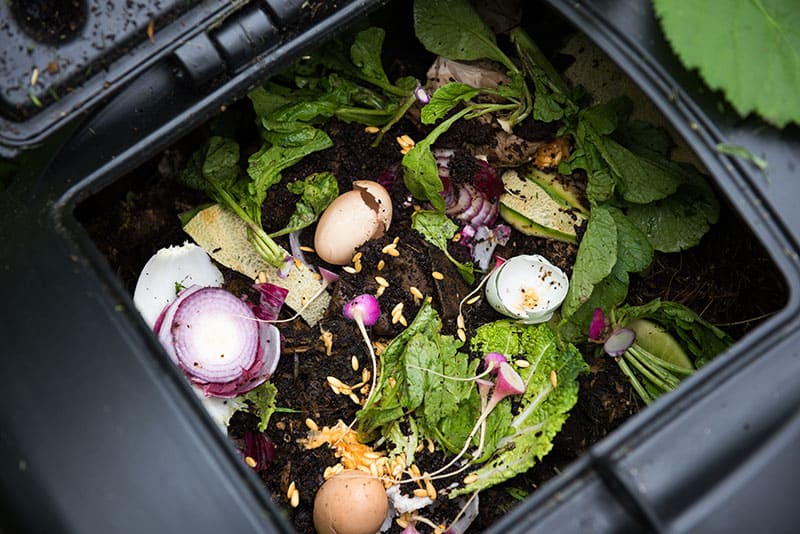 Finding the best indoor compost bin is a challenge. Yet, with so many choices, there's usually one that will stick out the best choice for you because it best fits your indoor composting needs. As someone who is environmentally conscious, you can choose to compost indoors due to situations like cold weather. Or you have no choice but to compost indoors due to your current living situation prohibiting you from composting outdoors. Keep in mind that space may be an issue if you wish to compost indoors. So if you find yourself in search of an indoor compost bin, consider space saving as one of your priority needs.
Buying Guide
How To Choose This Product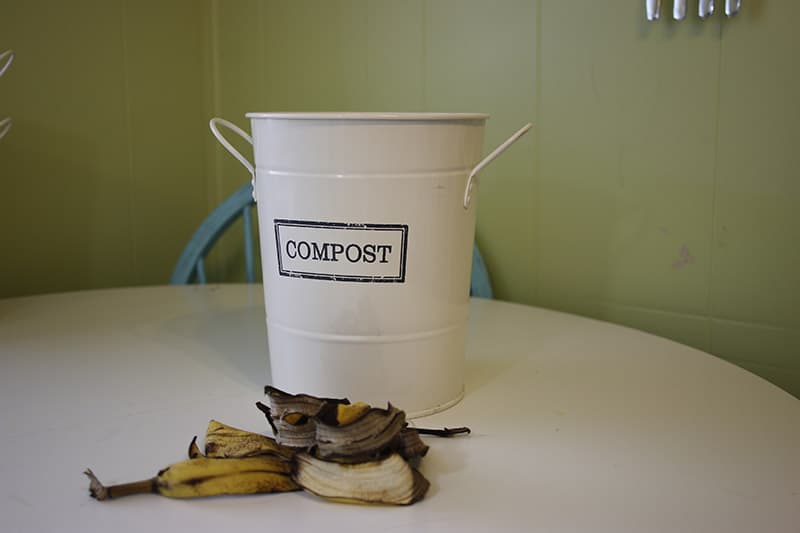 What do you look for in an indoor compost bin? Do you use "worm tea" to water your indoor plants? Will it keep odor locked in place while I have it sit in my house? These are a sample of questions that the typical buyer will usually ask. Here are some factors to look into before making your decision in buying an indoor composting bin:
Does It Make Worm Tea?
If you're using the vermicompost method, you'll be using worms that will feed off of food waste, cardboard, and other materials that make compost. If you want to give your plants and soil the nutrients they need, worm tea is your best friend here. It also works as a natural insecticide to ensure that it prevents bugs from destroying your plants and even invading your home.
While some compost bins will have a special draining compartment where you can make your own worm tea, this is the best feature to have if you want to save money and elect not to spend $10 a gallon on worm tea.
Odor Prevention
You'll be throwing away food waste. When most foods decompose, they will leave a foul odor. You don't want something as unwelcoming as the smell of rotten food hanging around in the air at your home. So it's important to find a composting bin that will keep the compost airtight and has an active charcoal filter.
Keeping The Insects At Bay
One of the major problems with composting is the likelihood of bugs you may attract while rotten food is sitting inside the compost bin. One of the usual invasive insects is fruit flies, which are hard to get rid of. That's why it's another important reason to find a bin that not only has an airtight lid and an active charcoal filter. Even though most of the lids have holes, their purpose is to ensure airflow inside the bin. They shouldn't pose as a problem as long as the bin does it's job eliminating odors.
Construction
Not every compost bin is made from the same materials. Compost bins come available in ceramic, stainless or carbon steel, or plastic. Now you're probably asking, what's the difference? One major difference is how well it can absorb odor. A compost bin made from ceramic or steel will do an excellent job of keeping odors at bay. At the same time, bins made from these materials can also ensure easy cleanup.
Plastic compost bins may be hit or miss. For example, some bins will be made from plastic that is BPA-free, while others are not. Plastic bins are also susceptible to stains. Unless if the bin is constructed to resist odors, plastic bins may also cause odors to seep out.
Size
The size of the compost bin should depend on the size of your household. If you have a small family of three, you should consider a small compact bin that is around 0.85 gallons in size. If you have a large family, then you're better off getting a bin that is anywhere between 1.3 to 15 gallons. If you opt for a small sized bin, you can easily store it just about anywhere in your house. You can choose to store it on the countertop, on the floor, under the kitchen countertop.
The Benefits And Advantages Of Indoor Composting Bins
You Can Still Compost Year-Round
In the winter months, it may be too cold to do any kind of composting outside. If you usually compost outdoors, don't let Old Man Winter discourage you. You can still create compost and provide the best nutrients for your plants. One of the major advantages of an indoor composting bin is because it thrives in a controlled environment. In other words, you control the temperature in your home. These bins work effectively in temperatures between 40 to 80 degrees. Since the average room temperature is 70 degrees, you should have no problems.
Outdoor compost bins won't work so well in the winter because the cold weather will slow the degrading process. They need to be well-insulated when temperatures reach less than 40 degrees. At the same time, you'll need to protect your bins and piles from direct sunlight and heavy precipitation.
Easy Storage
If you live in a small space like an apartment, you can store your indoor compost bin just about anywhere in your home. As long as you have a dry, dark space in your home, you should be in good shape. Some of the places to consider for storage include a closet, underneath your kitchen counter or even on the counter itself.
Things To Look For
Here some things to look for while you are searching for an indoor compost bin:
What Material Is It Constructed From?
As mentioned earlier, the material that the bin is constructed from will play a major role in your bin's overall performance. You should think about the one thing that you want to avoid while composting inside your home (i.e. odors in your home, fruit flies, etc.).
Although it was mentioned earlier about plastic having its ups and downs, it should not discourage you in the slightest. Find out if it's constructed to hold in odors as opposed to leaking them.
Which One Fits Your Method Of Composting?
Are you aerobic composting or vermicomposting. If you're vermicomposting, you'll need a bin that will give your worms a place to live while they feed on food waste or whatever else you throw in for composting. Not to mention, worm castings (or waste) is the byproduct of what makes worm tea. So you'll need a bin that can allow you to drain the worm tea from your bin. The advantages of vermicomposting are that the composting process is faster, has less of an odor, and can even be down both indoors or outdoors.
Aerobic composting is composting that uses microbes like bokashi or from gardening soil that will convert your food scraps into compost. The decayed organic matter can be used for fertilizer for your plants.
Prerequisites For Using An Indoor Compost Bin
The prerequisites depend upon which type of composting method that you'll be using. If you're vermicomposting, obviously you'll need worms like mealworms or nightcrawlers. They will be used to feed on the food scraps or paper products that you dispose of. You can also use a microbe known as bokashi, which can be purchased separately.
Top Indoor Composting Bin Reviews
Conclusion
Choosing the best indoor compost bin depends on a few factors. It depends on the method of composting that you want to use. Indoor composting is a much better option as opposed to outdoors because you are doing this in a controlled environment. Your indoor temperature will always be perfect for composting, especially for the worms which feed on your kitchen scraps. Remember, a compost bin that is designed for vermicomposting may not be as useful if you decide to compost without worms.