The Best Hydroponic Air Pumps Explained & Reviewed
The Best Hydroponic Air Pumps Explained & Reviewed
Explore Our Categories
Christmas Trees

There are few trees more recognizable than the Christmas tree. While this style of tree is iconic, there are several var...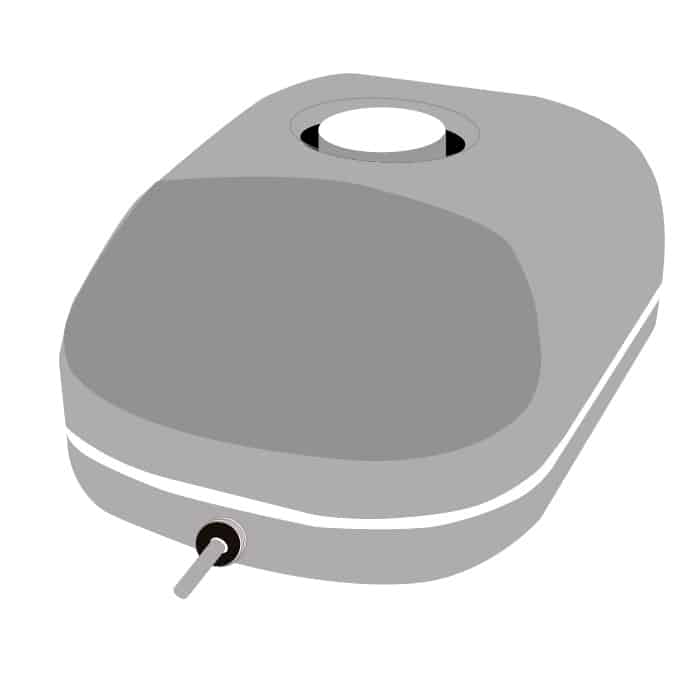 Plants need oxygen to survive. That's why it's super important to give them enough of this in water systems like hydroponics or aquaponics.
If so, an air pump is your best friend.
But there are all kinds of them on the market and finding the right type can be a big challenge.
This article will explore the aspects when choosing a hydroponic air pump and will recommend top picks for quality models.
Product Details
Top Pick
General Hydroponics
Dual Diaphragm Air Pump
Heavy-duty and well-built air pump for hydroponic growers. Manufacture a reliable and steady stream of air. 320 GPH output with four adjustable 1/4″ valves. Great for systems of over 10 gals.
Best Value
Active Aqua
Air Pump 6 Watts and 4 Outlets
Competitive, compact and lightweight hydroponic air pump that produces 240 GPH. Suitable for small set-up (5-25 gals).
Best For Commercial Use
EcoPlus
793 GPH (3000 LPH, 18W) Commercial Air Pump w/ 6 Valves
Powerful but a bit noisy air pump with flow rate of 793 GPH. Great for medium-large systems (larger than 20 gals)
Why do you need an air pump in Hydroponics?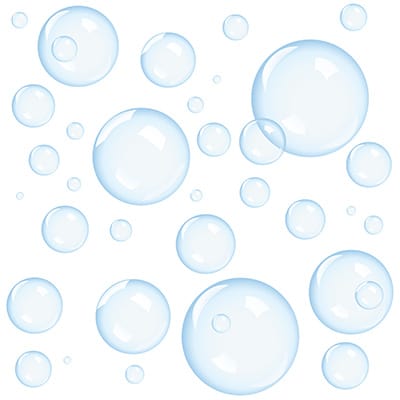 Truth be told, not every hydroponic system needs an air pump. You must understand how plants work to know if you want to provide extra air to the plants or not.
Just like humans, plants need oxygen to survive. When using Hydroponics, you use water to grow the plants. So what if the plant roots are fully submerged in the water with no oxygen. They will quickly be drowned and death is expected. That's when you need to provide them with oxygen. Of them, using a hydroponic air pump is the easiest method. Not only does an air pump help create more dissolved oxygen in the water for plants but it also helps prevent algae and disease growth in the reservoir.
Understand this and you will know why for some systems like the Deep Water Culture (DWC), where plants roots are in the water all the time, you must provide some aeration methods, like using a hydroponic air pump.
How to Choose the Best Hydroponic Air Pump
With so many online stores and even physical ones, you'll find that you have a lot of options when it comes to hydroponic air pumps. Here are some things to consider before you purchase yours.
The size you need
There is a common rule of thumb that you need minimum 1 watt per gallon of water. There are some technical explanations about how to calculate the accurate size, but let's make it easy and follow the rule above.
You also should know that the more air, the better for plants. Basically more bubbles give more growth to plant roots.
Since more air doesn't give any harm, and you may upgrade your reservoir later, it's better that you stick to a little bigger-size air pump. Otherwise, you may end up having to buy an extra air pump later when the grow area becomes larger.
But that doesn't mean you get the biggest air pump. You don't need to spend extra money on the wasted bubbles.
The amount of noise it makes
Since it is a pump, it only makes sense that it will make noise. However, there are some devices that are much noisier than others. If you don't mind the loud noises while you work in the garden, this may not be a concern for you. Otherwise, check the features of the device to see if it operates quietly. Your ears will thank you for that.
Is it a good value for your money?
No matter what item you purchase, getting good value for your money should be one of your primary aims. In this case, check for additional features. Also, ensure that you check the materials for durability. Check for reviews from other users as well.
How many nozzles does it have?
Some pumps have more nozzles than others. If you have a large indoor garden, you grow more than one reservoir or you're planning to expand yours soon, having many nozzles on your hydroponics air pump can prove to be a very valuable feature. It is even more helpful if you're growing several types of plants at once. Sure, you can split the airline tubing that you use, and this would be a much more convenient option.
Top 4 Hydroponic Air Pump Reviews
Top Pick
General Hydroponics
Dual Diaphragm Air Pump
Weight 4.1 pounds
Power 8W
Size 7 X 5 X 6 inches
Flow rate high output – 320mph/ 24,800cc per min
Performance powerful. Provide a reliable and steady stream of air
Outlets 4 (1/4 inch in size)
Reliability Popular among hydroponic users
Warranty 1 Year
The Dual Diaphragm Air Pump by General Hydroponics is our top pick. General Hydroponics mainly advertises their products at the Hydroponic market, which makes the product fairly popular among hydroponic users. We are first impressed by its premium-looking design. But it is also heavy duty, and well-built for hydroponic users. Packed with 320mph/minutes with 4 outlets, you can use this air pump from small to large reservoir or several buckets grow.
Its pump is stronger than other products with the same power outage, which may justify why it does produce a little more noise than other products.
If you have a small-medium reservoir or if you need to grow several buckets at one time, this product is an excellent option that will manufacture lots of oxygenation for your systems and will last for years.
Best Value
Active Aqua Air Pump
6 Watts and 4 Outlets
Performance Quiet, yet powerful enough
Design compact, lightweight
Flow rate 240 GPH, 15 LPM
Power usage 6W
Voltage 120V
Size 4.1 x 6 x 9.4 inches
Weight 1.4 lbs
Outlets 4
Other outlet options 1, 2, 8
Warranty 1 Year
What makes this product one of the most popular air pumps for the Hydroponics & Aqua users is its competitive price. At the same time, it still comes with lots of useful features like effective & silent performance (the stated 240GPH).
There are a variety of outlets options to choose (2-8). Since Active Aqua uses plastic for most of its main parts, it is very lightweight. This together with its compact design makes it easy to move between places.
No doubt, the Active Aqua Air Pump is very suited for the Deep Water Culture (DWC), hydroponic beginner systems, and small-scale setups (5-25 gals). If your need is bigger, you must buy an extra air pump, or get a more powerful pump.
Best Commercial Air Pumps for Hydroponics
EcoPlus 793 GPH
(3000 LPH, 18W) Commercial Air Pump w/ 6 Valves
Performance Powerful but a bit noisy
Weight 2.45 pounds
Size 7.2 x 3.8 x 4.5 inches
Wattage 40W
Voltage 120V
Outlets 6
Flow rate 793 GPH (3000 LPH)
Warranty 1 Year
The EcoPlus 793 is the commercial starter type by EcoPlus. There are bigger options with 1039 GPH, 1300 GPH, 3566 GPH, 3566 GPH Plus. So based on your need, the size of your systems, and how strong you want the air pump is, you can choose the appropriate one.
This product runs powerfully with up to 3000 LPH and consumes 40W. And there are 6 valves, which means that you can set up 6 airlines for 6 separate buckets. The EcoPlus 793 is more suited to a medium system with larger than 20 gals.
One downside is that these commercial lines are not for those who want a silent product. This is typical of all products of this type. With 739 GPH, it's hard to run discretely. Put a little back pressure to reduce some noise. Or you may use a long airline and put the air pump to a distant place.
For those who want a powerful air pump for their medium-large system and for large commercial growers, the EcoPlus commercial lines should not be missed.
E G Danner 40524
Supreme Hydroponic Air Pump, 40 Watt
Weight 11.5 pounds
Size 8.5 X 9.2 X 11 inches
Performance Powerful & Quiet
Wattage 40W
Outlet 1
Air Flow rate Delivers 2900 cubic inch of air per minute
Inclusion Air diffuser
Lubrication Not required
Warranty 1 Year
This quiet, energy-efficient hydroponic air pump is manufactured and sold by Danner. Although it's made by a fairly new company, this E G Danner 40524 Supreme Hydroponic Air Pump is very effective in aerating hydroponic systems.
Its solid construction, top-class materials, and quiet performance seem to outshine many of its competitors, which justifies its high-end price. What I like more about the product is its small weight, no moving parts, which makes its solid reliable build. There is an air diffuser included out of the box. A 1-year warranty is an average on the market to cover any technical issue. One downside is that it only has 1 outlet, but its powerful motor does help brings a lot of air to a big reservoir.
Summary
Although it may be a bit more expensive than other hydroponic air pumps, the E G Danner 40524 Supreme Hydroponic Air Pump has many high-end features and is really powerful. If you can afford to spare the extra bucks, it really is a good investment.
---
Accessories That Go with the Air Pumps
Even though choosing the best air pump is important, it will never work on its own. That's why you need to purchase separate airlines, and airstones to install on your air pump.
For airlines, we recommend choosing something that is non-toxic, food-grade and durable. And your airline should be long enough so that it can be flexible to move away in a distant area in case you don't like the noise from the air pump.
If you like the dark color and are afraid of algae growth in your system, go for the Sleek Airline Tubing in Black
There is an alternative transparent color that makes your system looks cleaner – Python Airline Tubing for Aquarium, 25-Feet
When choosing an airstone, you should choose the one that gives the smallest bubbles as possible. This gives more surface area contact to plant roots. We recommend using the Uxcell Air Stones.
Some FAQs about using Air Pumps for Hydroponics
Should I run the pump 24/7?
You can turn it off occasionally. But it's recommended that you run it all the time, especially if your plant roots are totally under the water. 24/7 is good as it does help plants avoid stress, retain pump life, and discourage pathogen and algae growth.
How can I reduce the disturbing noise?
Admit that every air pump will have noise. So if you cannot place it outside of your living areas, you have no other choices but to tolerate it. This also makes you place the noise as the most important criteria when choosing the products.
Some people found that wrapping your air pump around a towel, or sponge does bring down the noise. However, it may affect your device' life duration. But since air pump is not expensive, you can replace them after some time.
This guy also comes with a solution by dismantling the device and filling all spaces with silicone, hot-melt glue to get it running more silently.
---
Verdict
Have you been searching for a great hydroponic air pump for your indoor garden? I hope all these products chosen have helped you get the hassle off your mind.
For top recommendation, the General Hydroponics Dual Diaphragm Air Pump is our choice.
When it comes to the best-valued hydroponic air pumps for DWC, beginners and small systems, we'd have to give it to the Active Aqua.
For commercial air pumps, the Eco Plus commercial lines will never let you down.