5 Best Hand Tillers For Your Garden – Buying Guide & Reviews
Explore Our Categories
Ornamental Grasses

Ornamental grasses are often overlooked when people are buying new plants for their garden; however, ornamental grasses ...

Avocado Trees

You may think that only those who live in the sunny South can enjoy the fruits of an avocado tree. But these sub-tropica...

Melon Plants

There's nothing quite like biting into a ripe, juicy melon that you've grown yourself. Shop our melon plants and earn th...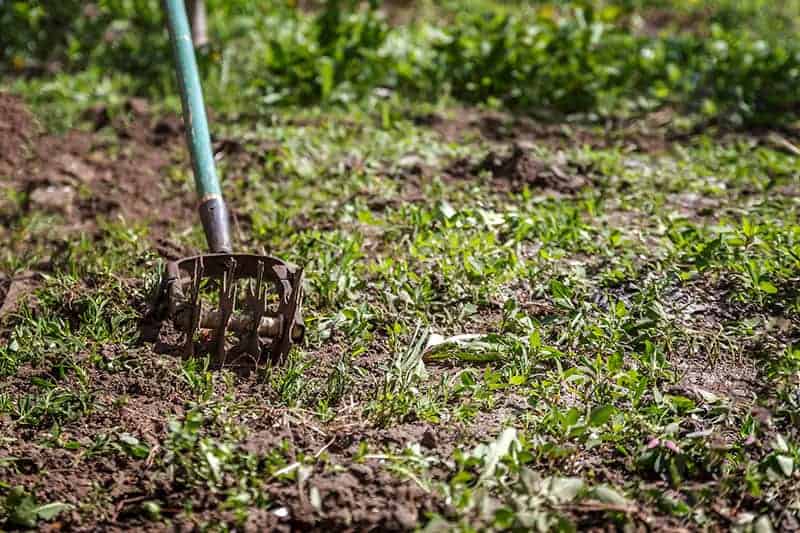 Tilling your garden is a necessity if you really want to get the most out of your plants.
Why invest time and money on plants only to see them fail when their roots can't adequately spread in compacted soil?
If you're on the hunt for a new hand tiller, our buying guide and review of the best tillers currently on the market will be invaluable in your search.
Need a recommendation for the top hand tillers? Here are our choices. You can keep reading till the end of the post for a more detailed review.
Products
Our #1 Rated For Handheld Hand Tiller
Edward Tools
Hoe and Cultivator Hand Tiller
Strong and durable hand tiller with great comfort from a rubber capped handle. High-grade carbon steel pronged head with wooden body. Lifetime guarantee and very price-friendly.
Our #2 Pick For Handheld Hand Tiller
Yard Butler
Terra Tiller
High quality handheld hand tiller from a trusted brand for gardening tool. 15-inch handle with a rubber cushion for comfort at the end. Tool head and handle are made from steel. 30-day satisfaction guarantee
Our #1 Rated For Longheld Hand Tiller
Yard Butler
Twist Tiller
With 38 inches in height, this longheld hand tiller is designed for comfortable use and back strain prevention. Foot bar provides extra leverage. Steel construction results in a durable high-quality product. 30 Day Satisfaction Guarantee
Buying Guide
How to Use
Hand tillers are very simple to operate. Handheld tillers are used simply by bending down or kneeling nearby your soil and then penetrating the soil with the tool in a twisting or stabbing motion. Long-handled tillers are used while standing, by leaning a foot onto the foot platform and using the weight of your body to drive the tool into the soil.
Tilling should be performed once or twice a year, in spring and fall. Spring tilling is most beneficial and should be done immediately before planting new plants. It will break up soil that has been compacted by rain or snow over the winter, making working in new plants easier as the soil will be soft. Young plants will be able to grow and spread roots with greater ease.
Fall tilling works well as a way of improving soil quality. Before winter arrives, work compost into the soil while tilling it. This gives the compost a chance to break down and improve soil quality so that by the time spring rolls around, your soil will be at optimum nutrient quality for new plants and new growth.
Benefits
Effectively Breaks Up Soil
Like aerating, tilling is done to penetrate the soil and break it up. But aerating is done once the crops or lawn has been established while tilling is very necessary when preparing for plating
Tillers have prongs or tines that is easer to break up the soils much more effectively than alternative methods, such as using a spade or shovel. Using a shovel to break up the soil will still leave you with large clumps of soil that haven't been broken up.
Allows Roots to Spread
Using a tiller on your soil breaks up any chunks and gives the soil a crumblier quality. This is key for planting seedlings or young plants, as their immature roots are not yet strong or established, so they don't have the power to push through heavy or compacted soil. A loose soil, which results from tilling, will be a much more habitable environment for your plants, allowing their roots to spread in a natural and healthy way.
Better Air Circulation
Tilling your soil improves air circulation. This is important for a number of reasons. First, small creatures and beneficial organisms, such as worms, need air to breathe. Well-aerated soil will encourage beneficial creatures to reside amongst your soil.
Plants also need air to survive. Their roots need access to air in order to maintain good health and continue to be able to absorb water and nutrients properly. Well-aerated soil is also a well-draining soil. If there is air in your soil, then water will be able to run through it more freely than compacted soil. This means your plants won't be sitting in water and have a significantly lower chance of suffering from root rot.
Fertilizer Can Penetrate Deeper
As well as water being able to flow more freely through the soil, tilled soil allows fertilizer to penetrate the soil more deeply. This means it will be able to spread through the soil more evenly, reaching more of the plants' roots and being better able to supply nutrients to your plants. It also means that your fertilizer will be able to work harder for you, rather than it sitting on top of compacted soil or draining away to other areas it is not intended for.
Breaks Up Weed Roots
The action of tilling your soil slices through the roots of weeds growing under the surface, preventing them from becoming stronger and growing up through the soil.
Helps Blend Supplements
If you want to improve the texture and quality of your soil by adding supplements such as perlite or slow-release granular fertilizers, tilling will help to blend these supplements in.
Removes Risks Associated with Power Tilling
Tilling with a power tiller comes with risks, such as the possibility that you may hit tree roots or underground power cables or pipes. Hand tillers don't work deep enough into the earth to reach these, and if you come across resistance when tilling by hand, you will immediately be able to feel it and move to a different area to avoid causing any damage. In this way, hand tillers are safer to use in your garden than power tillers.
What to Look For
Handheld or Long-Handled
When it comes to hand tillers, most tools fall into two categories; handheld tillers and long-handled tillers, which are used while standing. To decide which type of tiller you need, you should think about the areas in which you need to use it. Small spaces or raised beds will typically require handheld tillers, as you won't need to penetrate the soil as deeply or for as long. However, if your soil is difficult to access because it doesn't have a nearby spot where you can kneel, then a long-handled tiller will be better. Long-handled tillers also work better in larger spaces, or for anyone who has joint problems and can't kneel down comfortably.
Handle Length
If you are choosing a long-handled tiller, then you need to select one that will be appropriate for your height in order to prevent back and shoulder pain. You should be able to hold your tiller comfortably while standing up straight. If you're hunched or bending over, the handle length is too short for you.
Material
The best hand tillers are made from high-grade steel with handles also constructed from steel or solid wood. Hand tillers should be able to take a fair amount of abuse without bending or breaking, so they need to be durable and made from high-quality materials.
Handle Grip
Whether it be on a handheld or long-handled tiller, you need to be able to grip your tiller comfortably to prevent blisters and ensure it is easy and painless to use. Wooden handles are a good choice as they feel good in your hands. Cushioned handles also work well, as long as they don't slide off and are made from a high-quality material that won't deteriorate with use.
Budget
Purchasing a hand tiller shouldn't break the bank, and there are plenty of good options at low prices. Very cheap tillers are typically constructed from substandard material and won't stand the test of time, so if you do want a high-quality tool that you don't have to replace every year, it's a good idea to spend a little more money, within the confines of your budget.
Product Comparison
Among the popular tillers we reviewed, two are hand tools: the Yard Butler Terra Tiller and the Edward Tools Hoe and Cultivator Hand Tiller. The remaining three are all long-handled tools that can be used while standing. They are the Yard Butler Twist Tiller, the Drill Till, and the Fiskars 79906935J Steel Tiller. All of these tools are manually operated with physical exertion, though the Drill Till differs somewhat as it requires that you attach a cordless drill to work it, and then the attachments work by using the power from the drill rather than your own actions.
All of these tillers are quite budget-friendly, ranging in price from around $19 to $40. The hand tools are typically lower-priced, while the long-handled tools fall into the mid-price range, and the drill operated tool being the most expensive at just under $40.
The Yard Butler Terra Tiller, the Yard Butler Twist Tiller, and the Fiskars 79906935J Steel Tiller all benefit from steel construction, while the Edward Tools Hoe and Cultivator Hand Tiller has a handle made from solid oak.
Product Reviews
Best Handheld Hand Tiller | Budget Pick
Edward Tools Hoe and Cultivator Hand Tiller
This solid oak hand tiller features a rubber capped handle for comfort and maximum grip along with a high-grade carbon steel pronged head and blade for durability. The tool is designed to enable you to easily till, dig, and weed your garden. Edwards Tools are so confident in this tiller that they provide a lifetime guarantee with purchase.
Most users of this tool are very impressed with it. Users love how well made and high quality it is, especially considering the relatively low price. Users commented that they are happy to drive the tool into very hard ground without any worry that it will break, as it seems virtually indestructible. Users note that it is particularly effective at removing weeds easily, and believe it is a must-have for anyone with weeds in their garden.
Users also commented on the soft rubber handle, which aids in a good grip and is comfortable in hand. There were very few users who did not get along with this product, but they were of the opinion that the tool wasn't strong enough because one of the prongs bent under pressure, and the rubber grip started to slide off after some use. However, considering the reasonable price and the lifetime guarantee, the majority of users believe this tiller is a solid bet.
Pros
Strong and durable
Good weight
Reasonable price
Lifetime guarantee
Effective
Comfortable handle
Easy to use
Cons
Tines may bend
Rubber handle may slip off
Our 2nd Choice For Handheld Hand Tiller
Yard Butler Terra Tiller
This multi-hand tool from Yard Butler is designed to help you break up tough or compacted soil, remove weeds, hack, cut, and trench. It features three steel prongs at one side of the head and a sharpened blade with a beveled edge on the opposite side. Both the tool head and the handle are constructed from steel to prevent the age-old problem of a wooden handle snapping.
The end of the 15-inch handle is covered in rubber cushion for comfort. Yard Butler promises this tool is virtually indestructible and guarantees that it will last a lifetime. They also offer a no-risk 30-day satisfaction guarantee so that you can return it in the event that you use it and don't like it.
Users of this tool love how sturdy yet easy to use it is. At just over one pound, it offers a perfectly balanced weight, giving the user the heavy-duty construction without being too cumbersome to use comfortably. Many users describe this product as the tool they use the most in their garden and don't know how they would do without it. Users are also impressed with the ease at which this tool can pull out weeds, even in predominantly clay soil.
Some users complained that the tool was too lightweight and they felt that the prongs bent too easily in very compacted soil, so it may be that this tool works better in light soil. However, the light weight of the tool was what many users liked about the tiller.
Pros
Steel handle
Dual head for multi-purposes
Long handle
Money-back guarantee
Lightweight
High-quality construction
Cons
Too lightweight for some soils
Prongs can bend
Best Long-handled Hand Tiller
Yard Butler Twist Tiller
With six claw spikes, this manual standing tiller breaks up flower bed soil to improve air circulation and aid in the free flow of water and fertilizer. It is multi-purpose, also helping you to remove weeds and dig holes for planting. At 38 inches tall, this tool has been ergonomically designed to be comfortable to use and prevent back strain, while the 12-inch handle encourages reduced effort when twisting the tiller. The foot bar provides extra leverage when using the tool, and the steel construction results in a durable high-quality product.
The majority of users of this product rate it very highly. Most users found it to be easier to use than any previous tiller they had and found that the push and twist movement required was simple yet effective. Some people complained that soil became compacted and stuck among the prongs, but this was easily remedied by kicking it out and shouldn't hinder the use of the tool too much.
Most users were happy with the height of the tool, commenting that it was comfortable to use. Users of this product who were over 6 feet in height did comment that anyone much taller than 6 feet would struggle to use the tool without causing injury or discomfort.
Some users did feel that the handle could use some extra cushioning as they got blisters on their hands as a result of using the tool, but they would still be happy to recommend the tiller in spite of this. Users who did not like this tool were using it on heavily compacted clay soils and found it to be too much hard work. However, the tiller is intended for use on raised beds and flower boxes, so it is not designed to handle clay soil.
Pros
Ergonomic design
Steel construction
Effective design
Easy to use
Cons
Too short for some users
Can cause blisters
Not for use on clay soils
Other Choices
Fiskars 79906935J Steel Tiller
This long handle tiller from Fiskars allows you to stand while breaking up the soil in your garden, using the weight of your body to press the six arrow-tipped tines into the ground, saving sore knees and aching arms. The tiller features an extra-wide foot platform for driving the tiller into especially tough soil with greater force. Made from 19-gauge steel, the shaft of the tool won't bend or break and is designed to be much stronger and more reliable than wooden-handled tillers.
Users of this tiller offer very mixed experiences. Some note that it is clearly of high-quality construction and works as advertised to effectively till their soil. Many users found it easy to use and commented that it worked well at removing weeds. One common complaint, even among users who like the tool, is that the handle is too short. Anyone of average to tall height will find that using this tool for any length of time results in backache, and the short size means that more effort is needed to drive it into the ground.
Many people who bought this tool received something different from the tiller advertised. A tiller with rounded spoon-shaped tines was delivered to these users instead of a tiller with spike-shaped tines. Users found that rounded tines seemed like a very odd choice for a tool that was supposed to be able to penetrate compacted soil and were very unhappy with their purchase, finding the tool unable to perform the task it was designed for.
Pros
High-quality construction
Wide foot platform
Good for smaller users
Cons
Handle too short for many users
Tiller with round tines could not penetrate the ground
Drill Till, 3 Tools in 1
This all-in-one garden tool has been designed to help you perform all of your gardening maintenance tasks with ease. It takes the "work" out of gardening work, by attaching to a cordless drill or cordless screwdriver, which will then rotate the attachment so that very little manual labor is required.
The Drill Till includes a selection of attachments: a tilling attachment for tilling and aerating the soil; a hole digging head that digs holes for planting seeds, bulbs, or plants; and a weed removal attachment to pull out weeds in one swift movement. The kit also includes two extension rods.
Users of this tool either love it or hate it. Those who love it rave about how much easier weeding has become since using the drill till removing weeds from their garden in a fraction of the time they would usually take, and with much less effort. Users also found that the tool effectively tilled their soil with ease and that it dug holes for planting at an impressive speed.
Around half of users who purchased this tool say they are recommending it to all of their gardening friends and are very happy with Drill Till. On the opposing side are many users who had poor experiences with this tool. Some users were happy with the tilling attachment but found that the other attachments did not work effectively, especially the weeding tool, which only removed the top part of the weed but left the root network in the soil. Users also found that the attachments quickly became clogged, meaning they had to spend a lot of time bending down cleaning out the attachment before moving onto the next area of their garden, which defeats the whole point that this tool was designed for.
Another problem was the construction of the tool; some users found that it damaged their drill, which could no longer hold the drill bits after use. Other users found that the attachments broke or wore down after very few uses.
Cons
Poor construction quality
Prone to breakages
Doesn't remove weed roots
Tiller gets clogged easily
Conclusion
The best tiller for you will depend on exactly what you want from your tiller, whether that be a standing tiller, a hand tiller, or a drill tiller, as well as what purpose you will be using it for. The best all-rounder among these tillers is the Edward Tools Hoe and Cultivator Hand Tiller, which is easy to use and effective at what it does, as well as being comfortable, durable, and long-lasting. Most users found this tool to be strong enough to handle breaking up even very tough soil, where other tillers bent under pressure. On top of being the best performing tiller, this tool was also the lowest price of those we reviewed and comes with a lifetime guarantee so that your purchase is essentially risk-free.
If you're intent on buying a long-handled tiller to save your sore knees, the Yard Butler Twist Tiller is the standout product. It is easy and comfortable to use and constructed with durable steel. However, it is only designed to till raised beds and other flower beds, so don't try to use it on heavily compacted soils.