Home >
The Best Backyard & Landscaping Lighting Ideas
The Best Backyard & Landscaping Lighting Ideas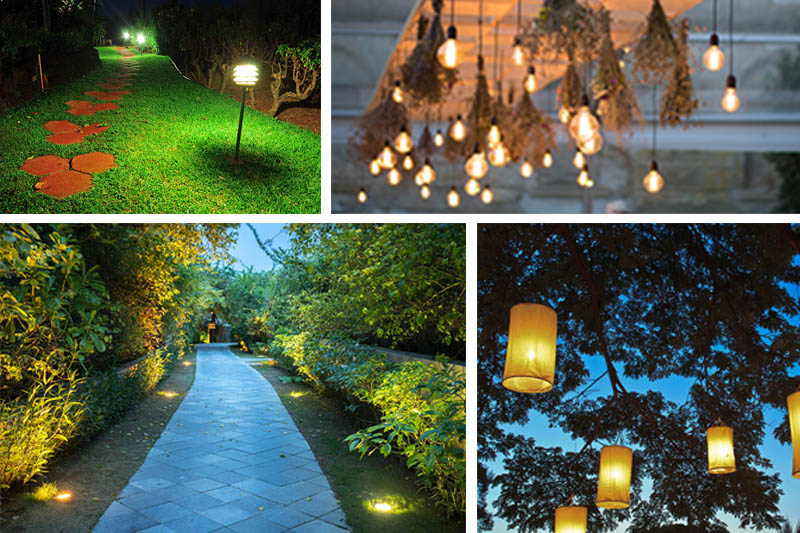 Plants are often the primary focus in a landscape design, but there are many other elements that can add a dazzling effect to your property. Landscape lighting is one of the most overlooked, but impressive aspects of your outdoor space. It not only changes the look and feel of your landscape, but also brings an increased level of safety at night. Read on to learn about some of the best landscape lighting ideas and how to implement them in your backyard and garden.
How to Plan Landscape Lighting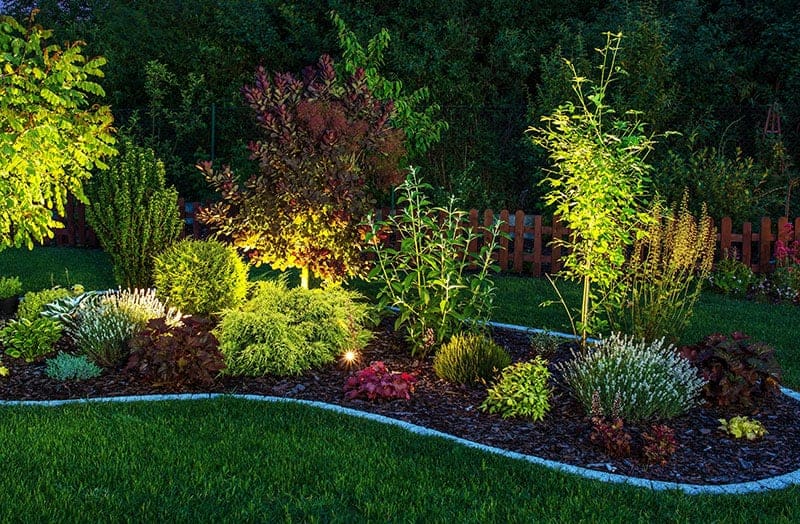 Any enhancement to your landscape is exciting. When it comes to lighting, you may feel tempted to start picking fixtures right away. Before you do, there are a few you should consider to ensure your new outdoor lighting ideas are a success.
The outdoor space
Begin planning your landscape lighting by thinking about the space you intend to illuminate. Different landscape spaces call for a different style of lighting.
For example, imagine you want to light a garden path. Your best approach would be to line the path with an array of fixtures. These fixtures would ideally shine downward so that path users can feel confident in each step they take. Conversely, a garden focal point such as a statue or a specimen tree calls for an entirely different lighting style. In these cases, uplighting is far more effective in emphasizing the unique features of your garden.
Thinking about these different areas of your space will help you identify the type and number of lights you'll need.
Voltage and power
Power and voltage play a key role in how strong your landscape lighting will be. If you plan to have multiple fixtures, power and voltage will also affect how many fixtures you need and their spacing.
Some outdoor spaces need an intense light with high power and voltage. You may want to take a subtler approach in other garden spaces to create a more calming experience. That is why you must decide on the mood you hope to create before determining the power and voltage for your landscape lights. A good landscape designer can help you match the mood you want with the right power and voltage.
Your budget
As you develop your landscape lighting plan, you may find that your project's price can increase quickly. Don't commit to a landscape lighting design until you anticipate the total cost for the project. Depending on the extent of your project, you'll likely need to hire a team of professionals to handle the wiring and installation of your landscape lighting.
Unfortunately, the best outdoor landscape lighting schemes are often the most expensive. But through wise decision-making, you can undoubtedly find a landscape lighting design that works well with your outdoor space and your wallet.
Best Backyard Spots to Light
Not every landscape space has an equal need for landscape lighting. Focus on lighting spaces you use or elements you wish to display after sunset. To help inspire you, below are a few of the best spots to place lighting in your landscape.
Along paths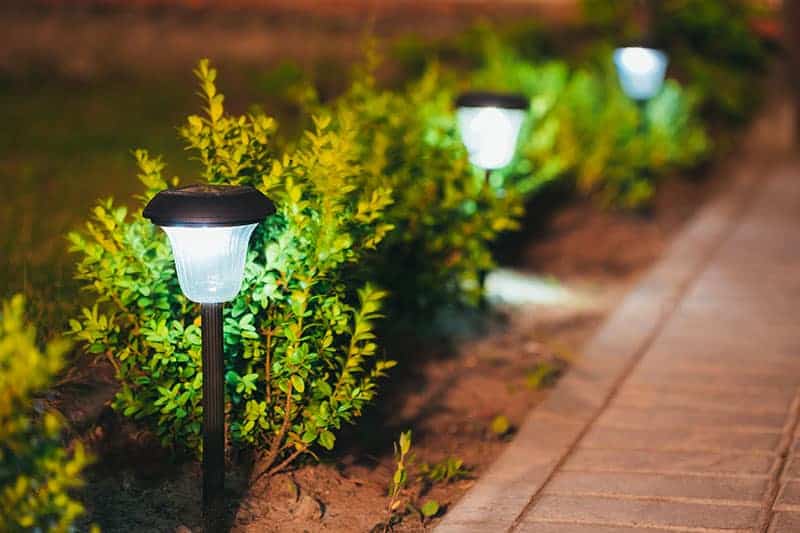 Effective path lighting helps you and your visitors navigate your outdoor space safely without worrying about tripping on an unseen object. Use lighting along the most-used paths in your yard. Along with enhancing safety, path lighting produces a pleasing visual effect as well.
Building facade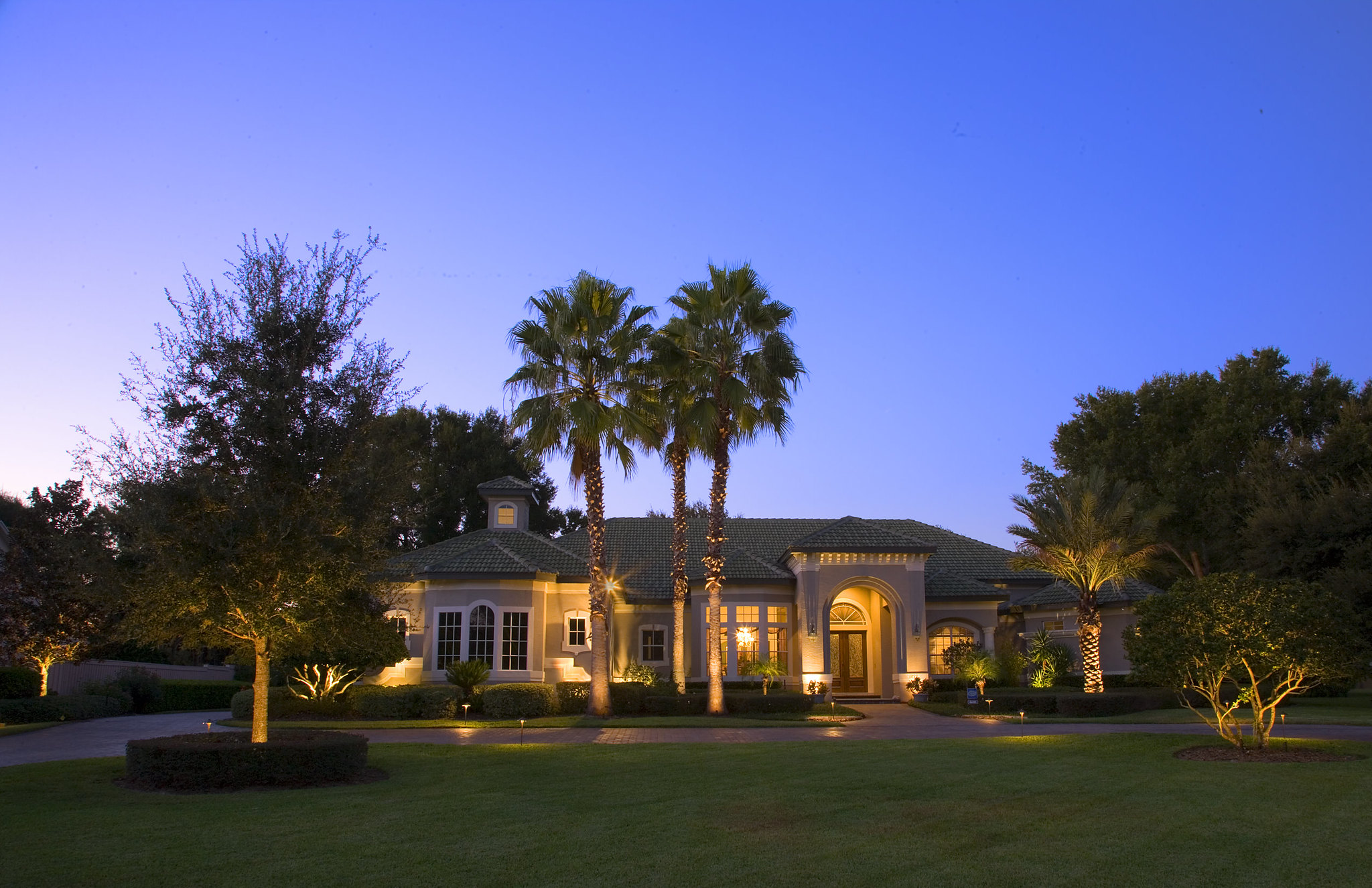 If you're proud of your home's facade, you may want to highlight it at night. By using uplighting, you can illuminate your home in the absence of natural light. Depending on your approach, uplighting your facade can create a marvelous effect for your home.
Pool areas
Whether you're enjoying time in the hot tub or cooling off in the pool on a hot summer evening, lighting can enhance your nighttime spa experience. Pool lighting helps you get to and from your pool in the dark and creates captivating visual appeal as the light dances on the water.
Patio spaces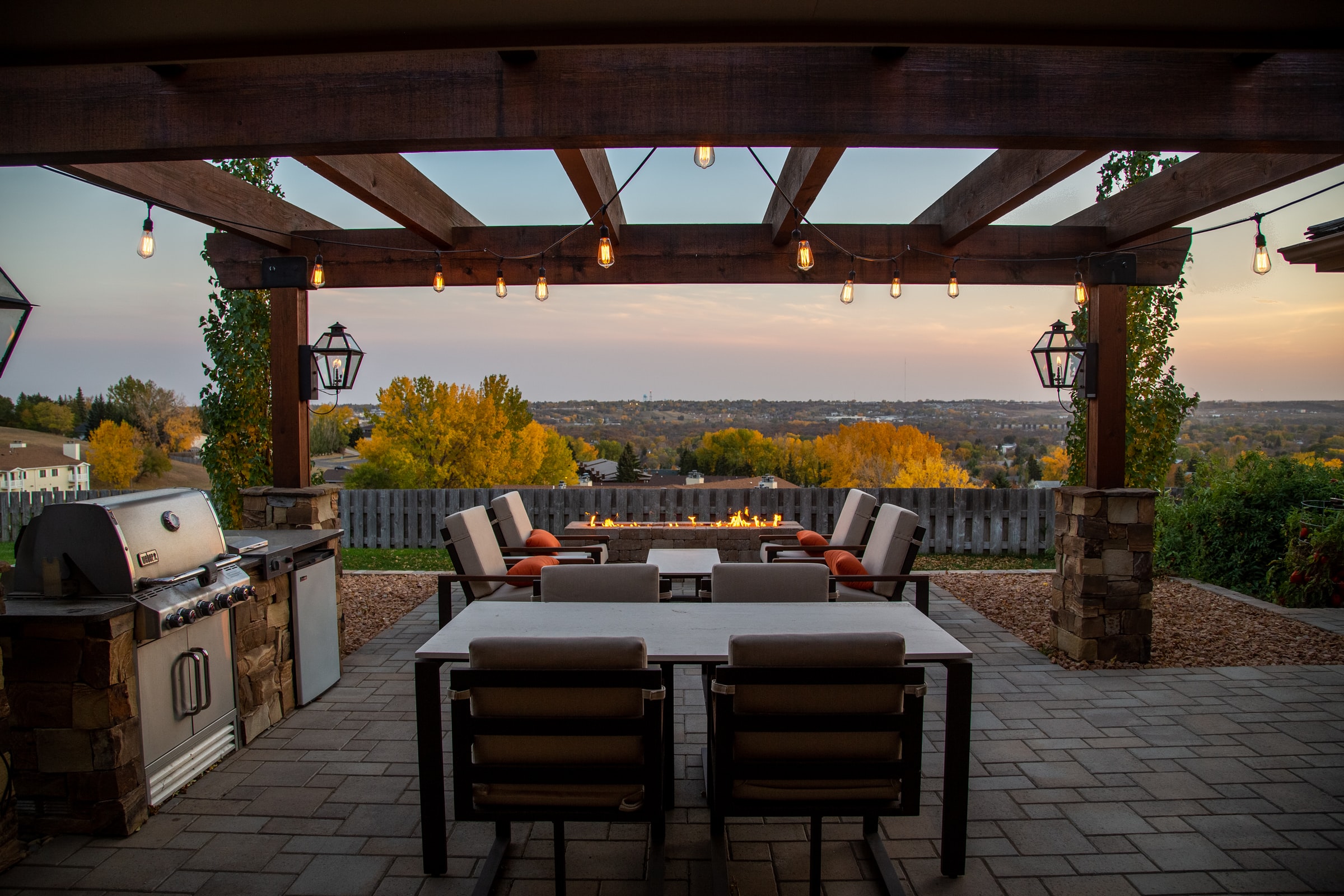 A patio is a great space to hold garden parties in the warm weather season. Don't let sunset cut your fun short. With quality landscape lighting, you and your friends can use your patio during all hours of the night.
Garden focal points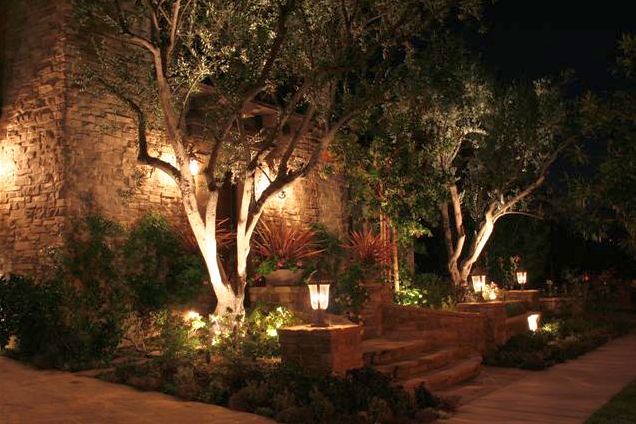 Certain parts of your garden deserve more focus than others. A well-placed light helps show off your favorite garden statues or plants. Lighting allows these elements to stand out in bright contrast to the nighttime darkness.
Top Landscape Lighting Fixtures
Different landscape lighting fixtures serve different purposes.Below, are some common categories of landscape lighting fixtures and a top product suggestion within each category.
Pro Tips to Consider
Implementing a landscape lighting design on your own is a big undertaking. To get your dream outdoor lighting, it might be worthwhile to work with a professional landscape designer. They'll likely talk to you about these final concepts:
Your design intent
The clearer your initial vision is, the more likely it is that your landscape lighting plan will be a success. Ask yourself if you are hoping to improve safety, enhance aesthetics, or both.
From the aesthetic point of view, you may want a strong light that draws attention to specific elements in your landscape or some garden spaces. In other cases, you may want a calming lighting design that uses subtle beams to preserve the relaxing nature of your garden.
The important idea here is to make sure that you have a design intent from the beginning of your project. Your intent is the driving force behind the many decisions you will make as a part of the process.
LED vs. halogen bulbs
There are two primary varieties of bulbs in landscape lighting fixtures. Halogen bulbs and LED bulbs each have their advantages and drawbacks.
Halogen bulbs are more traditional, but their use in landscape lighting is on the decline. The primary reasons for this are that halogen bulbs generate more heat and need replacing frequently.
LED bulbs are more expensive but are vastly more energy-efficient. Because of this energy efficiency, LED bulbs are becoming the standard for landscape lighting.
Consider an energy-friendly approach
As a final point, considering your energy use as you plan your landscape lighting scheme can help you minimize light pollution and decrease your energy bills. Limiting your lighting plan to only the essential fixtures is an energy-friendly approach. By being conscious of your energy use in your landscape lighting ideas, you are making a responsible choice for your personal budget and the environment as well.
Sources
https://www.inchcalculator.com/landscape-lighting-cost-guide/
https://www.energy.gov/energysaver/save-electricity-and-fuel/lighting-choices-save-you-money/led-lighting
Explore Our Categories
Holly Trees

Holly bushes and trees add structure, color, and contrast to your garden with their glossy green leaves and shiny red be...

Japanese Maple Trees

Japanese maple trees are striking landscape plants that stand out for both the color and form of their leaves as well as...