Home >
What Can You Compost? And What Cannot Be Composted?
What Can You Compost? And What Cannot Be Composted?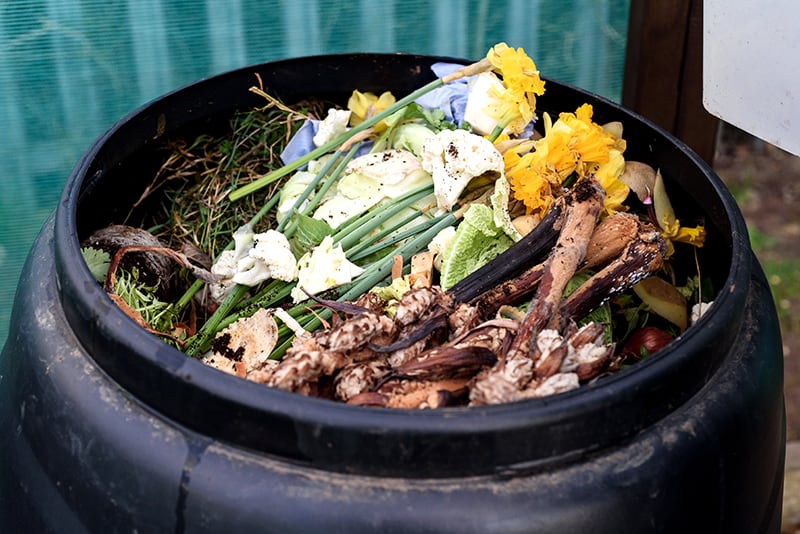 Making your own compost is a great way to save money, improve the quality of your soil, help the environment and make use of things that would otherwise have gone to waste and ended up in a landfill. But what exactly can you add to your compost, and what should you avoid?
Materials that can be composted are those that are organic, though not all organic materials are suitable. Things you can add to your compost pile include the following.
Fruit and Vegetable Scraps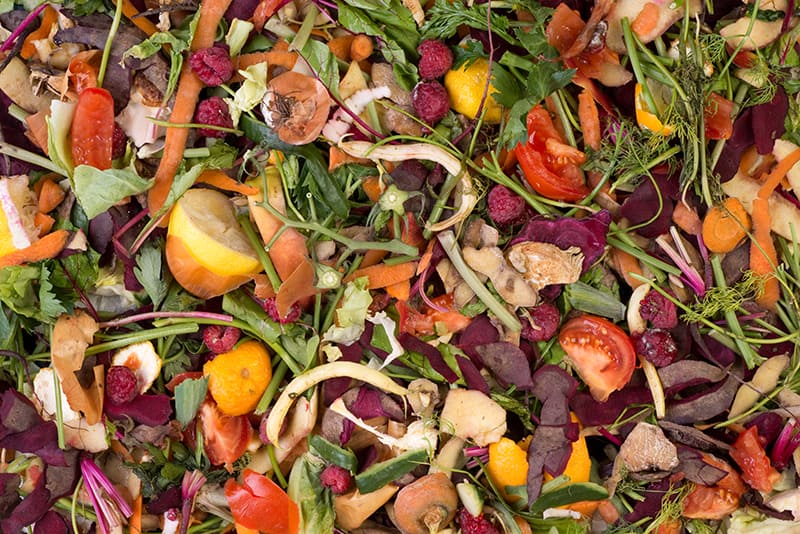 The vast majority of fruit and vegetable scraps from the kitchen can be composted. Organic waste that would usually end up in landfills is ideal for the compost bin, such as banana skin, avocado seed, potato peelings, and leftover portions from meals. It's recommended to cut scraps and leftovers down to around two-inch chunks or less so that they decompose more quickly. Some fruits and vegetables that you should compost with caution are those with high acidities, such as citrus fruits, pickles, and tomatoes. The acid content of these foods can kill the good bacteria in your compost pile and slow down its decomposition. While it's fine to add some of these types of foods to your compost, you should limit the amount.
Black and White Newspaper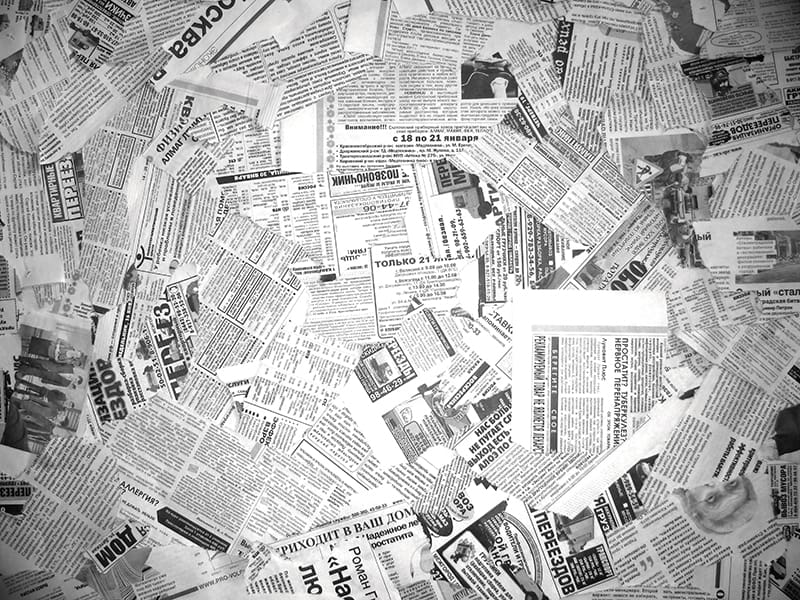 Newspaper is a useful addition to compost, as long as you use it in the correct way. Some people worry about the inks used in newspapers, but all black, white and color inks used in newspapers today are non-toxic and are completely safe for composting. Whole newspapers are dense, and so they need to be shredded before being added to the compost pile. This improves aeration and helps them to break down. If you add newspaper to compost without shredding it, then it will simply become a soggy, moldy mess. Composting newspapers is a good way to prevent it from ending up in the landfill, but you may also want to consider recycling the newspaper instead, as this is a more environmentally friendly alternative.
Yard Waste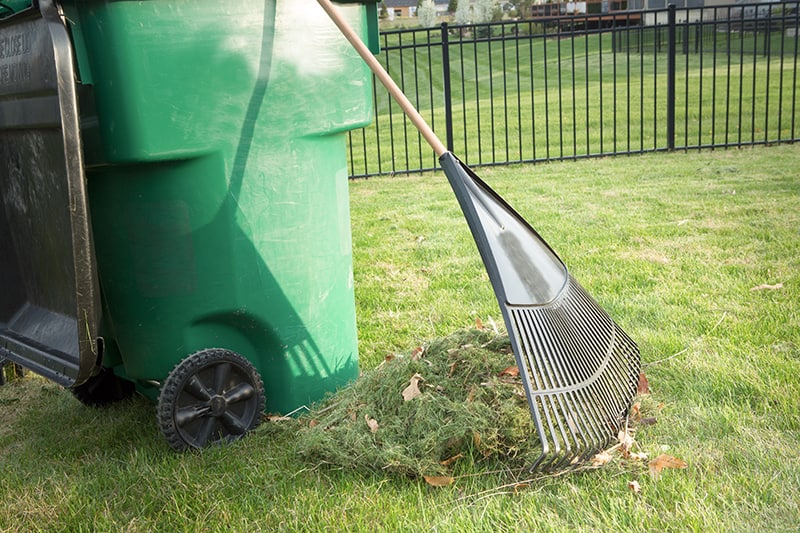 Yard waste typically includes weeds, pruned parts of shrubs, deadheaded flowers, straw, bark chips, and fallen branches. These are all welcome additions to the compost pile. They are a good way of preventing waste from ending up in landfills and they are also excellent for ensuring that nutrients get put back into the landscape and not wasted. Garden waste is typically high in nitrogen, and by putting this waste into your composter, you are making sure that nitrogen finds its way back into the soil to help other plants grow. If your yard waste includes whole branches or chunky pieces, it should be put through a chipper before adding to the compost pile to help it decompose more quickly and make the most of the nutrients contained within. Not all yard waste is appropriate for composting, such as invasive weeds, diseased plants, or anything sprayed with weed killer.
Lawn Cuttings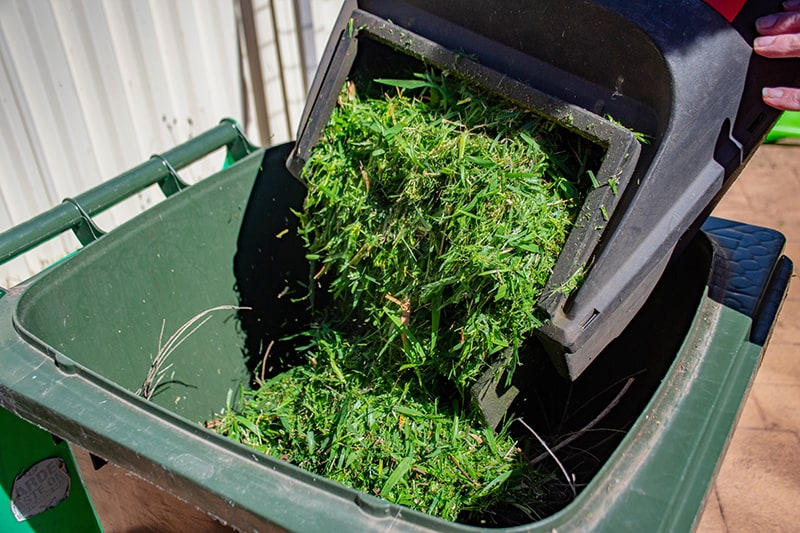 Lawn cuttings can be composted, but research has shown that they are put to better use when they are left on your lawn. By leaving them on your lawn, the nitrogen from the clippings returns right back to the lawn, and it saves the hassle of collecting and bagging lawn clippings. In the event that your lawn clippings are too long to leave on your lawn, or you find them unsightly, then composting them is definitely a better alternative than putting them in the garbage. To properly compost grass clippings, you need to make sure they get evenly dispersed amongst your compost. This will involve mixing or turning the compost regularly. If you simply put a bag of grass cuttings onto your compost without mixing it in, you will soon find it has become soggy and moldy. Grass cuttings clumped together can easily become too wet and compacted, and air cannot get around them. This results in the demise of important microbes that enable compost to break down, and your compost heap will not be of good quality.
Cardboard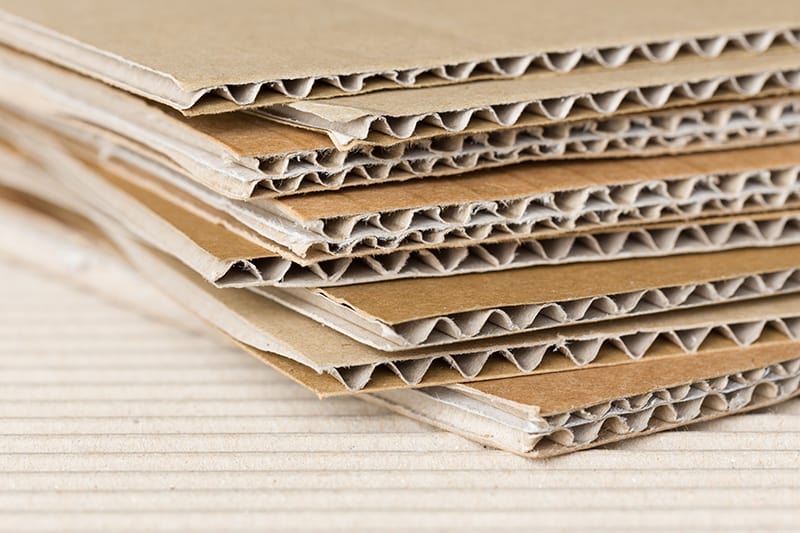 Most types of cardboard can be composted, but similarly to newspaper, these would be put to better use by recycling them rather than composting them. However, composting cardboard is a much better alternative to it ending up in a landfill. Estimates show that around 30 percent of landfill waste is made up from cardboard. To compost cardboard, you need to tear it up into small pieces or put it through a shredder. Corrugated cardboard works well for this, as does sheet cardboard such as the type you will find cereal boxes or shoe boxes made from. Laminated cardboard is harder to compost as it has been coated in a wax protector (e.g., paper cups), though it is still possible to compost this with the right preparation.
Leaves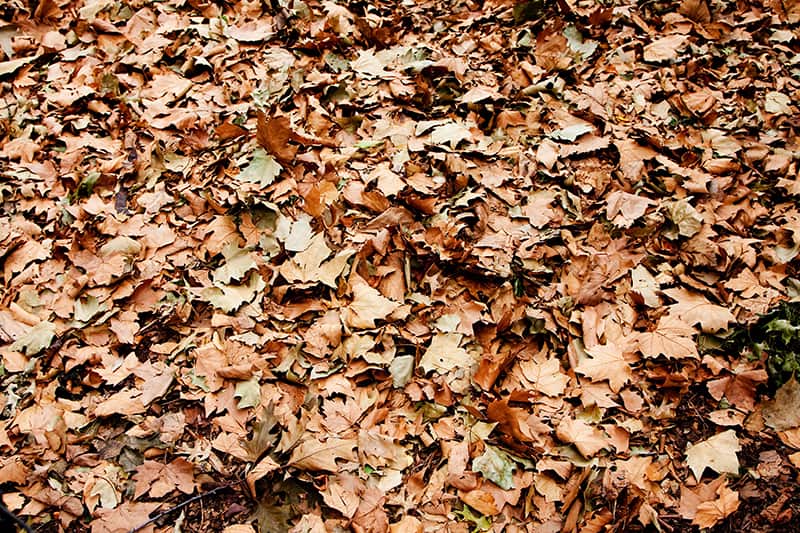 Leaf piles are put to good use in compost. They are full of nutrients that can be returned to the garden by composting them. Leaves can be used in two ways for composting, either as green waste or brown waste. Leaves that have been freshly cut and still retain moisture are green waste, whereas leaves that have fallen from trees in fall have dried out and become dull, crispy, or brown, are considered as brown waste. These both have places in the compost heap.
Paper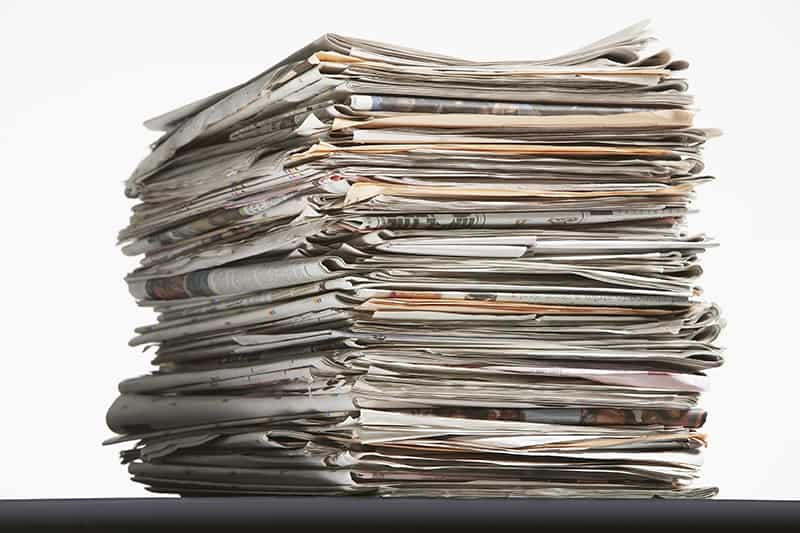 Paper can be added to the compost pile after it has been shredded. You can use shredded financial documents or junk mail, though recycling these would be a more environmentally friendly alternative. The best paper to use is printer paper that has not been laminated or treated with any toxic chemicals. The only drawback of using paper in compost is that it has a very high carbon content. For a good compost, you need a good ratio of carbon to nitrogen, so be careful not to add too much paper; otherwise, you will have a carbon overload, and your resulting compost will be unsuccessful.
Untreated Sawdust and Wood Shavings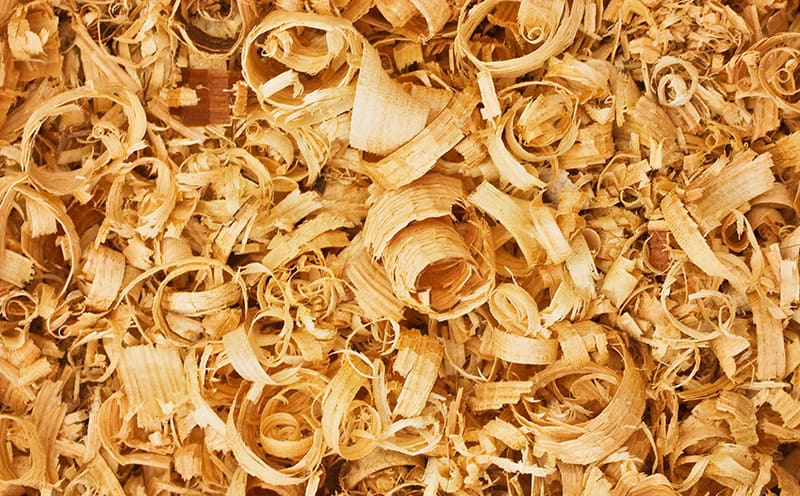 Sawdust and wood shavings can be added to compost as long as they have not been treated with chemicals, as these could be harmful. Like paper, wood shavings have a high carbon content, so you will need to exercise caution and ensure you balance out sawdust in your compost with a good amount of nitrogen-rich content such as yard waste.
Vegetarian Animal Manure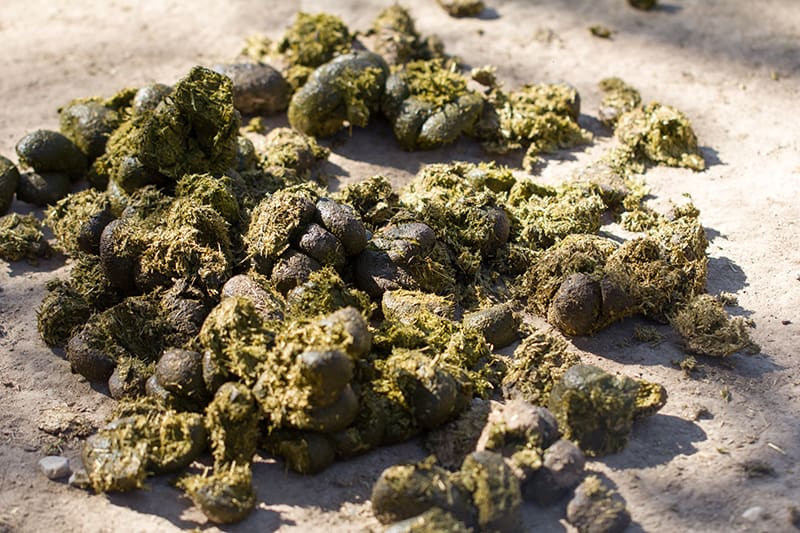 Manure from animals who have a vegetarian diet is great for adding to the compost pile. This includes manure from horses, cows, guinea pigs, rabbits, and hamsters.
Dryer Lint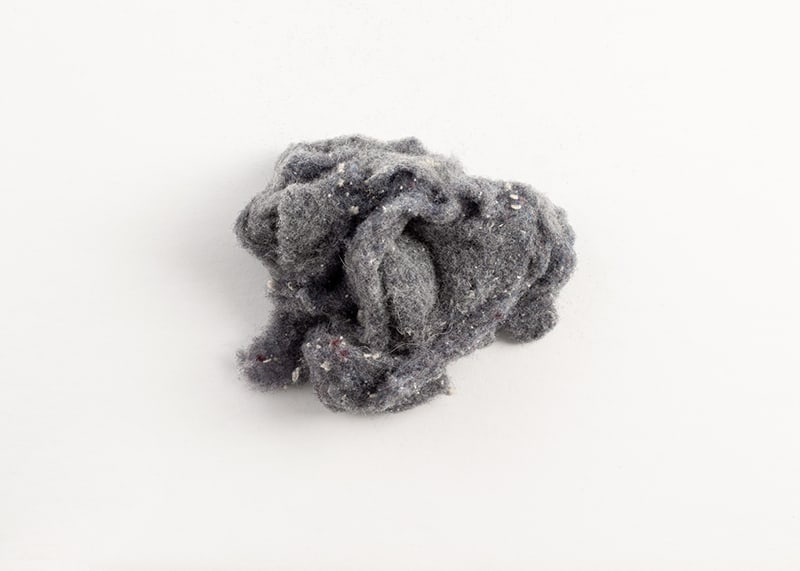 Dryer lint isn't especially rich in nutrients, but it does contain carbon and fiber that can be put to good use in a composter. If nothing else, using dryer lint is perfectly safe in compost, and it prevents it from being added to landfills.
Hair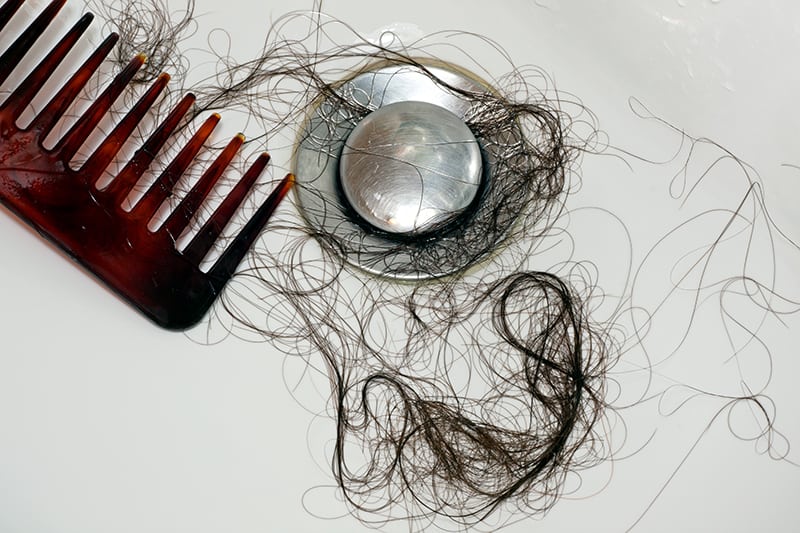 Hair is an organic material that is rich in some nutrients. It will break down more easily when sprinkled over the compost as opposed to tossing it in large clumps, so break it up before adding it to your composter. You can use the hair collected on a hairbrush in your compost pile, as well as chunks of hair you find pooled up in your shower drain. You could also approach local hairdressers or dog groomers and ask if you can have their collected bags of waste hair for your composter.
Seaweed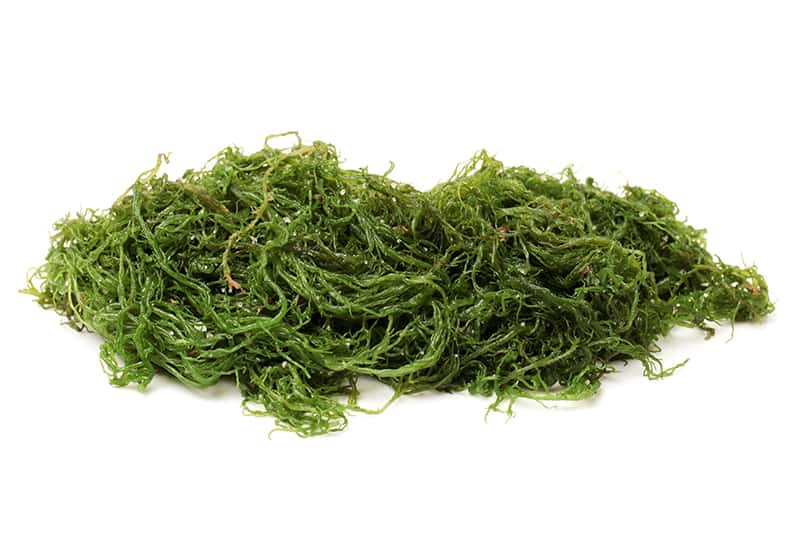 Seaweed contains lots of trace nutrients that are beneficial for compost. If you live in a coastal area and find piles of seaweed collecting on your beach, you might consider cleaning the beach up by removing that seaweed and putting it to good use. Seaweed does not need to be cleaned before being thrown in the composter, as the saltwater is also helpful for the compost.
Coffee Grounds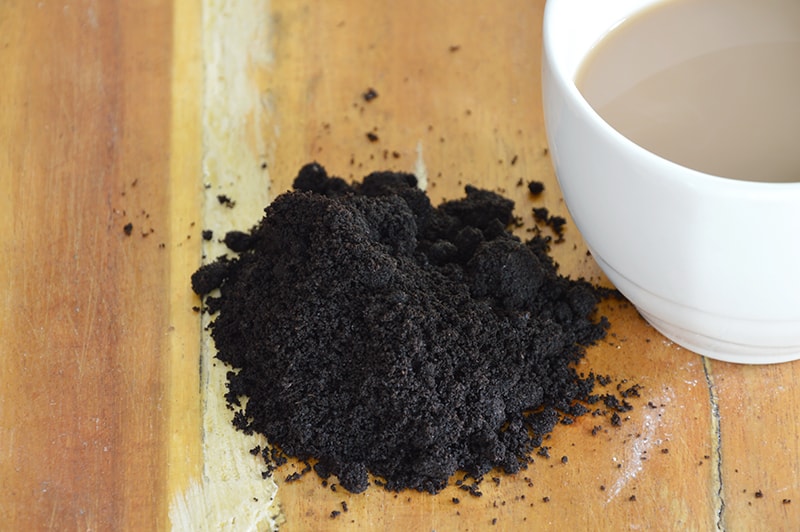 Used coffee grounds can be put to good use by adding them to your composter. These increase the nitrogen content of your compost, and it also prevents them from ending up in landfills.
Feathers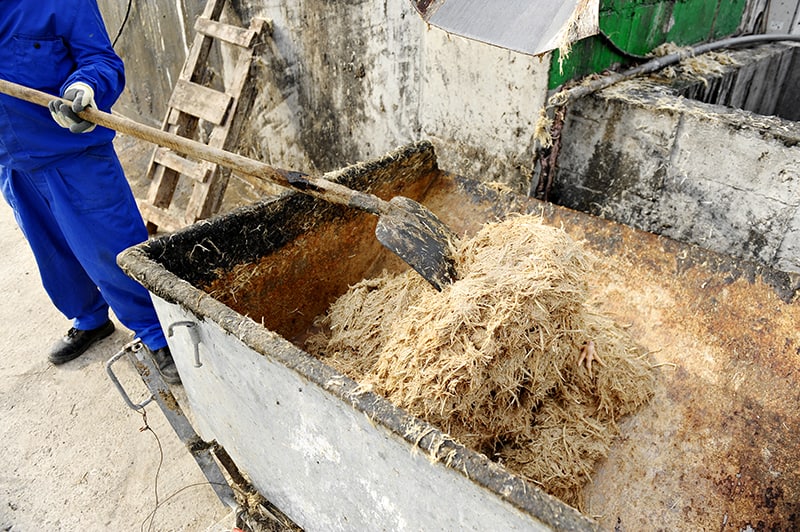 Bird feathers are very high in nitrogen and therefore make a great addition to compost. They decompose quickly, in just a few months' time, and have very few other uses, therefore using them in compost is very environmentally friendly. If you own chickens, then you will have plenty of loose feathers on hand you can collect from the ground and add to your composter, but otherwise, you might struggle to find a good feather source. One place to look is in old pillows. Once they are past their best, empty the feathers from old pillows into your compost instead of throwing them away. Never be tempted to use feathers from wild birds as these could be diseased.
There are some organic materials that you can compost, but that doesn't necessarily mean you should compost them. Some organic waste might have a detrimental effect on your compost or might not break down very easily. These materials that may need some more consideration before you add them to your compost pile include:
Invasive Weeds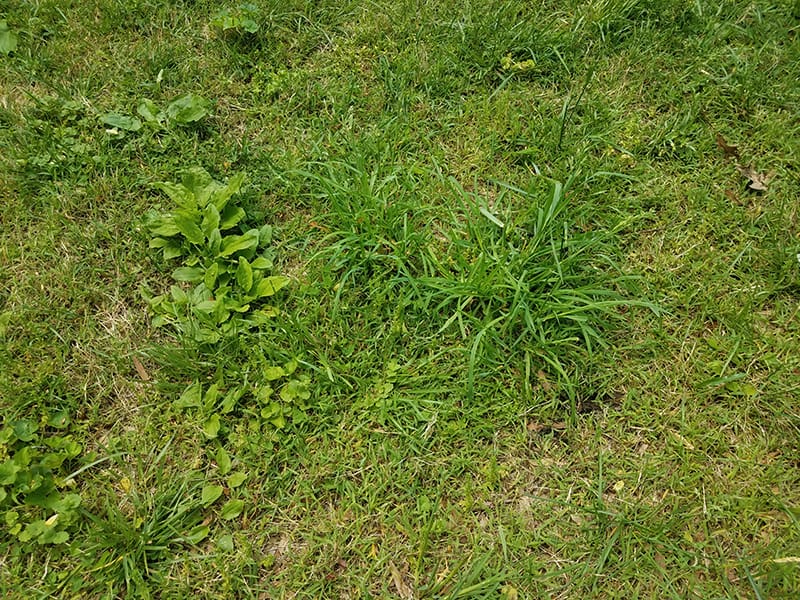 Invasive weeds, especially those that have reached the stage where they are producing seeds, should not be added to compost. The tiniest fragment of an invasive weed can survive the composting process, and if you add that compost to your garden flower beds, then you could find yourself with a whole new weed problem on your hands.
Eggs and Bread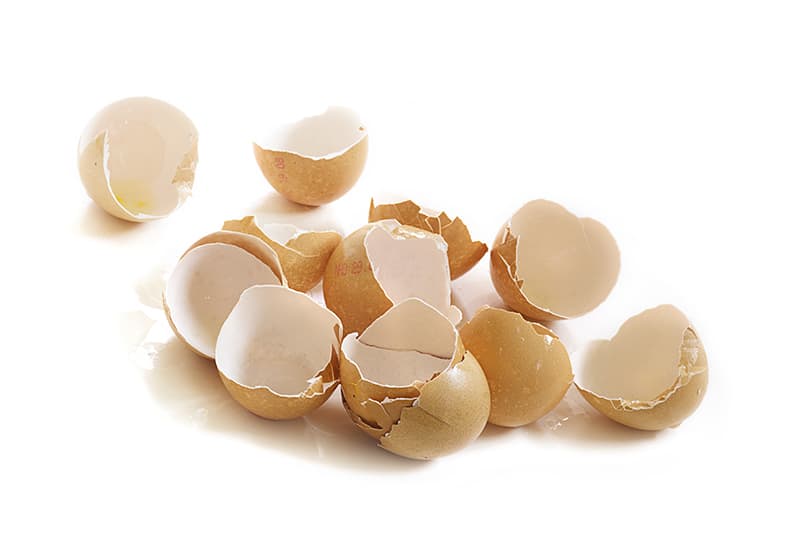 Eggshells and leftover bread are good for compost, but they are also attractive to pests. If you have a composter that locks, then this might not be an issue for you, but if you have a compost heap or a compost bin that is open, then avoid using these materials in your compost unless you want to attract rodents and other vermin to your garden.
Non-Vegetarian Animal Manure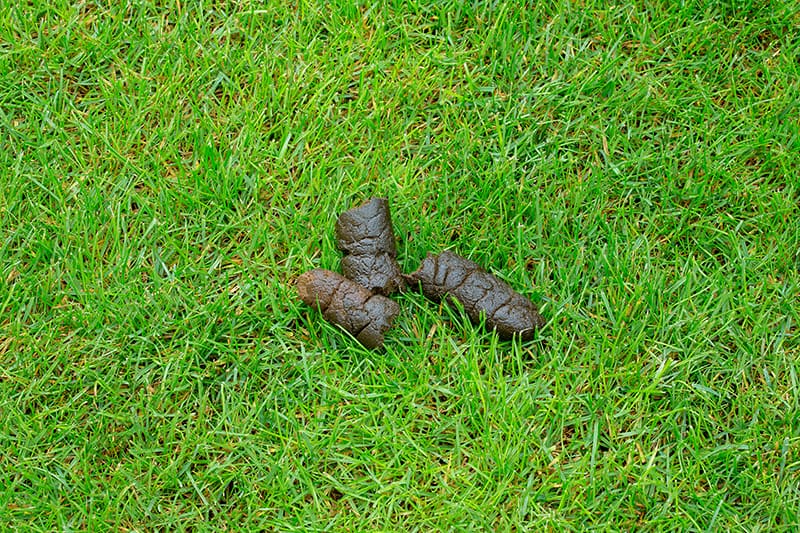 The manure of meat-eating animals can be added to compost, but it should be done with caution. Non-vegetarian manure can contain pathogens that will only be killed off if your compost gets very hot. If you are unsure whether your compost reaches high enough temperatures to do this, it's best to stay safe and simply avoid using these types of manure. That being said, chicken manure is some of the most nutrient-rich manure around, and it needs to be composted to break down the nitrogen content before adding it to the soil; otherwise, it can cause fertilizer burn. If you want to add chicken manure to your compost heap, make sure it heats up enough by checking the temperature with a reliable compost thermometer.
Colored Newspaper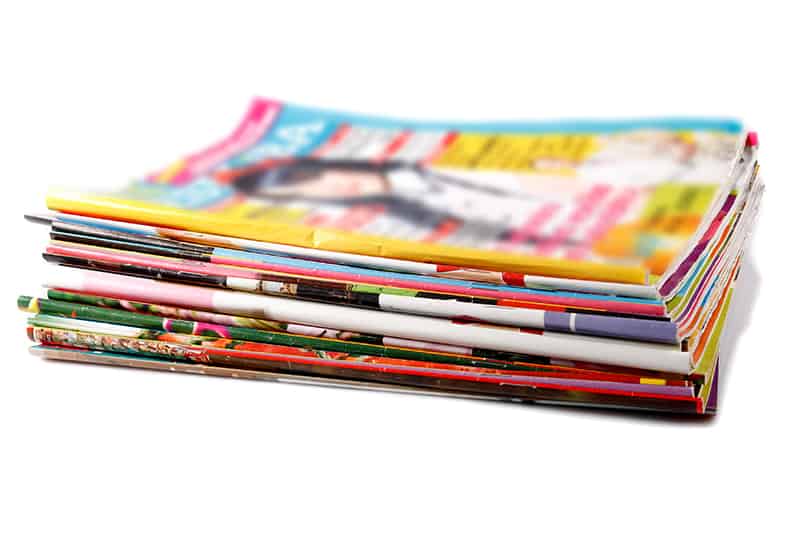 All ink used in newspapers today is non-toxic and perfectly safe for composting; however, color newspapers tend to be coated in a thin waxy material, which makes the decomposition process much slower. If you want to use colored newspaper in your composter, you should shred it to aid in the decomposition process, but still expect it to break down more slowly than black and white newspaper. If you're in a hurry to produce your compost, avoid colored newspapers and add them to the recycling bin instead.
What Not to Compost
Meat, Dairy, Fat, and Bones
There are two reasons why you should not add meat and dairy products, or fat and bones to your compost pile. The first is that they carry the risk of disease, which can ruin your entire compost batch and make it unusable. The other reason is that they are highly attractive to unwelcome visitors in the garden, such as rats and raccoons. Even if your compost bin is secure, it is not advisable to use these products in your compost because they are so desirable to scavengers that they will do anything they can, including destroying or damaging your bin, to get to their food.
Diseased Garden Waste
If you prune or remove diseased plants from your garden, they should be discarded immediately. The composting process may not kill the diseases, and you could then spread the disease throughout your entire garden when you use the compost on your soil. Never add diseased yard waste to your compost.
Treated Wood Shavings
Wood that has been treated can contain chemicals that are toxic and should not be added to compost.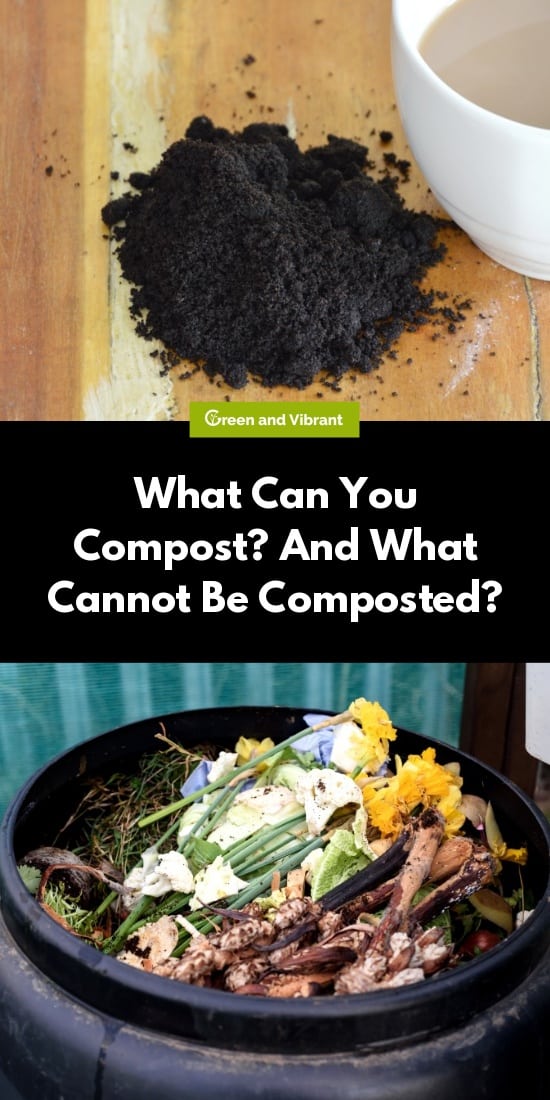 Explore Our Categories
Avocado Trees

You may think that only those who live in the sunny South can enjoy the fruits of an avocado tree. But these sub-tropica...