Top 10 Mosquito Killers - Reviews & Buyer's Guide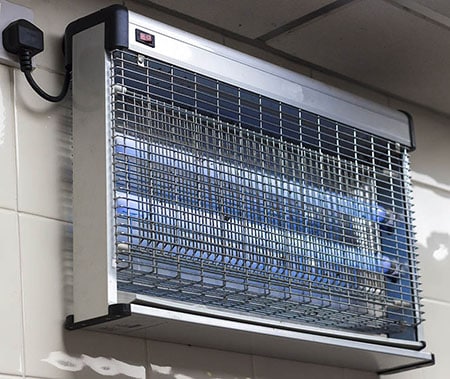 If you're like most people and want to enjoy the outdoors without the hassle of pesky mosquitoes, this guide could help you. There are many products on the market today that can help rid your yard of pests.
Mosquito killers are products that can reduce the number of mosquitos in any general area and eradicate them altogether. It can be overwhelming trying to narrow down the best product for your needs, but by figuring out what areas you need mosquito control, this guide can help find the best product for you to use.
Buying Guide
The first step in maintaining a mosquito-free yard is to eliminate breeding zones. Mosquitos thrive in areas that aren't regularly maintained.
If you have excessive brush, tall grass, or standing water you will want to clear these areas as they are the prime spot for mosquito breeding. According to one pest control site, if you can prevent mosquito breeding, you can ward off an infestation.
Choosing the right mosquito killer will depend on where you want to see the least amount of mosquitoes. If you are looking to specifically rid a patio or deck area of pests than a bug zapper or personal repellant may fit your needs. However, if you need larger coverage for your back yard or garden area, foggers, yard sprays, or larvicides could be the answer as they will be able to cover more space and further prevent infestation.
Bug Zappers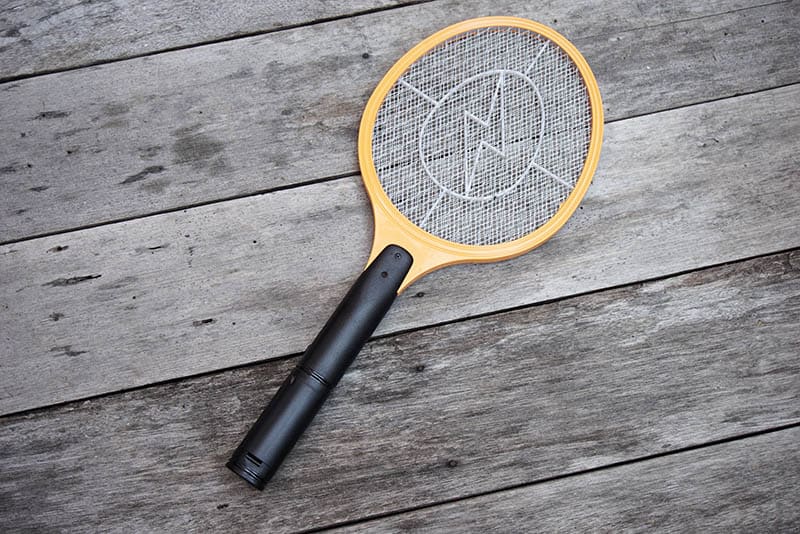 Bug zappers are ideal if you are seeking a product that does not use chemicals. Bug zappers work by using UV lighting or replaceable oil cartridges that attract insects. Once the mosquito has come into contact with the bug zapper, it is essentially given an electric shock strong enough to kill it.
Other than the use of electricity and bulbs, this is a great option for those wanting something low maintenance and free of chemicals. Most bulbs last for quite a long time and are easy to replace.
When choosing the best bug zapper for your needs, you should consider the area in which you intend to use it. Is it indoors or outdoors? Does it have a power source nearby? Will it be secure where it is placed?
Some features to look for are bug zappers that come with replacement bulbs upon purchase, easy cleaning grids, and a long power cord. Also, if you plan to use indoors, making sure that you choose a product that will not harm humans or pets is important.
Repellents
Mosquito repellents are great for personal usage over short periods of time. These products may work well for you if you are on-the-go. However, most do contain powerful chemicals and aerosols that can be harmful to humans and the environment.
One website claims DEET, a common chemical found in repellants, is safe when used properly.
Most mosquito repellents contain chemicals like DEET or Picaridin. These chemicals, while very effective at repelling mosquitoes, can also cause reactions in humans. They have a strong odor that can make breathing for young children more difficult. Some people even see skin reactions due to long term exposure of the repellent when applied directly to the skin.
In recent years, many companies have gotten away from using aerosol cans for mosquito repellents. However, there are still some on the market. When trying to choose an economically friendly product, you should always choose one that is not made in aerosol cans. The propellants used that were damaging the ozone have mostly been banned. However, aerosol cans made in other countries may still have banned propellants. According to one source, the cans can still be just as damaging to the environment.
Mosquito repellents now come in spray nozzle type bottles and can be found with less harsh chemicals. The idea has been to make a spray safe enough for the entire family. The use of essential oils in mosquito repellents in recent years has helped many families find a great product without worrying about exposure to harmful chemicals.
Foggers
Foggers are another great option for short term relief from mosquitos. They provide a wide coverage range and can last several hours. However, this product would not be ideal for use around or in a garden area if the insecticide used has certain chemicals in it.
Some chemical derived insecticides can be harmful to edible plants. It is important to make sure when using a fogger you are choosing the correct insecticide for your intended purpose.
An advantage to using a fogger is that you can cover larger areas if needed. Depending on the size of the fogger you use, you can cover small to large spaces if you choose. Some foggers are specifically designed for mosquito repellent, and some are dual purpose. This means you may have to search out the correct insecticide to pair with the fogger in order to complete the desired application.
One great feature of using a fogger is that they can provide instant relief and last for several hours. Also, if planning to use in your yard or garden, you can resume activity immediately after application.
Yard Sprays
Yard sprays are great for quick and easy application. Most offer everything you need in one bottle and can be hooked directly to your garden hose. If you are looking for a spray that can be used for your garden, then Neem oil derivatives would be very useful. Neem oil is a natural insecticide and will not cause harm to any edible vegetation, animals, or water sources.
For this purpose, there are also many other natural essential oils that are effective at repelling mosquitos such as lemon eucalyptus, garlic, mint, and tea tree oil.
If choosing to hire someone to spray your yard make sure they are using the proper EPA credited sprays and that they have been licensed and trained in how to handle and apply the spray. Improper use is what causes damage to foliage, pets, and non-invasive insects. It could also pose a risk of toxic exposure to your family if applied incorrectly.
The same would apply if choosing to spray your own yard with any chemical spray. Making sure to use the product properly will be the key to having a successful experience.
Larvicides
If you're looking to prevent an infestation and cover the most area, choosing a larvicide may be your best option. There are two main types of larvicides.
If you have areas of standing water in your yard, a mosquito dunk should be your immediate go-to product. These are ideally used for areas of standing water that can not be drained. The granules are coated in a type of bacteria that instantly can kill off the larval population.
Mosquito dunks are safe for use around wildlife as well as pets. If you have larger animals that require watering troughs, they are also safe to be used in them.
This type of larvicide is very effective and easy to use. They do not require any special instructions or equipment, simply drop them in the water.
Another type of larvicide is in the form of small granules that can be spread over your yard. If you have areas in your yard that sometimes get backed up due to heavy rains or flooding than granules are ideal. They are also useful for use in potted plants indoors or outdoors.
These are also a good product to use in decorative ponds or fountains within your flower beds. According to homeguides, even ponds that are aerated can still be a breeding zone for mosquitoes.
For this type of larvicide to work, the area of your lawn must see a substantial amount of backed up water. The granules do require some soaking time, or they will not be as effective for use, especially in potted plants.
Top Product Reviews
---
Best Mosquito Killer Larvicides
Best Mosquito Killer Bug Zappers
Best Mosquito Sprays
Best Mosquito Repellents
Best Mosquito Foggers
Conclusion
If you are looking for the most effective product for your yard, Summit Mosquito Bits will be the best mosquito killer. These small yet powerful granules help eliminate the source of the mosquito problem and help prevent any further infestations. Repellents and foggers are only useful for repelling mosquitos and other pests making them less effective at treating the underlying issue when dealing with breeding zones.
These bits are also rated as safe for use in gardens and around other plants. They are naturally derived and effective at stopping the entire life cycle. Breeding zones will need addressing first, but these are an effective addition to any yard clean up.
They are easy to use and require very little maintenance. Summit Mosquito Bits are safe for use around animals and plants which makes them perfect for your yard and garden. Unlike other products that contain chemicals that are deemed toxic for wildlife, there are no chemicals to worry about. These larvicides work simply by releasing a naturally occurring bacteria that kills the larval population instantly and effectively.