Best Ant Killers: Top 10 Ant-Killing Products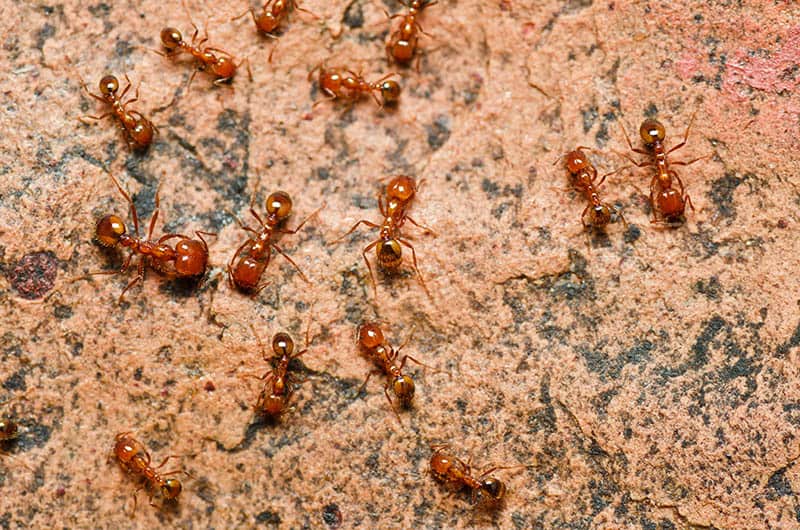 Ants are everywhere, and once you have an infestation, you'll be hard pressed to get rid of them. And one of the worst parts is that by the time you notice them they probably already have a foothold.
So, what are you supposed to do now with tons of those nasty critters invading your house or garden? Well, there are two solutions, an exterminator, or an ant-killer. And while exterminators are generally great at what they do, they can be pricey at times. Why not try the cheaper alternative first?
Buying Guide
What is an ant-killer anyways? Ant-killing products range anywhere from natural solutions meant do deal with ant infestations, to the (usually) more potent poisons meant to kill ants quick and at the source.
There are tons of products to choose from currently. There are sprays, gels, traps, powders - you name it. It can be hard to decide on which to pick. Luckily for you, I've put together a few tips and guidelines to help you decide which type of product is best for you.
First, there are two broad categories to choose from when talking about ant and pest control, in general, every product will fall into one of these: on-contact killers and slow-acting baits.
"So what's the point of going with one over the other?"
On-contact killers are great for when you need to kill a bug that you see quickly without scrambling around trying to squash it; they can also be great when you know where a nest is. They're also great for just getting in hard to reach places. Many contact killers will even have residual effects to deter ants from coming in for some period of time.
The problem with contact killers is that they aren't usually designed to kill the infestation at the source. If you spray a bunch of ants and they die, then you may have killed the ants right in front of you. But what about the nest they come from?
If you don't know where the nest is, or it's too large for a "contact killer" to have huge effects, then you haven't dealt with the infestation yet.
That's where the slower-acting baits come in.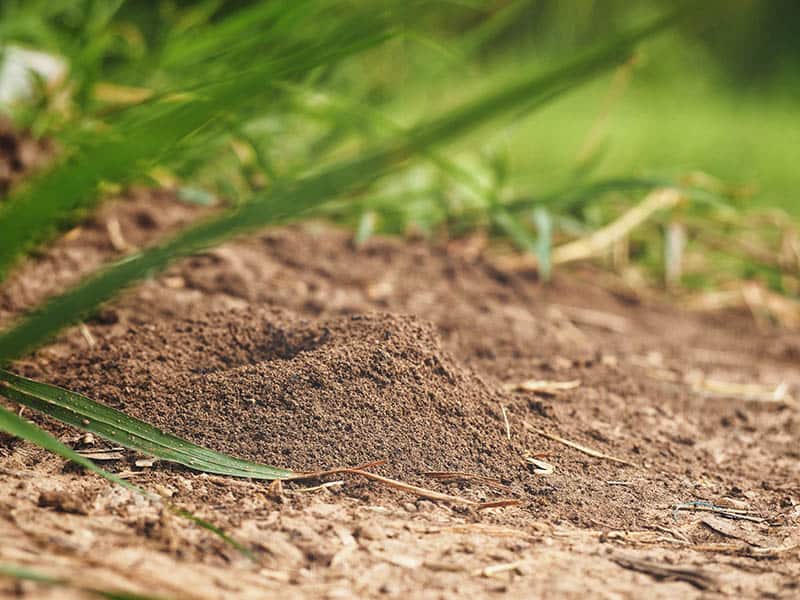 Baits aren't designed to kill ants immediately. This is because, as mentioned before, if you kill an ant immediately, you still have a whole nest undealt with. Baits are designed to be very tasty to our insect friends. This means the ants will eat the bait, and the workers will take it back to their nest.
This is important because the bait is very poisonous towards them, and will spread almost like a disease throughout the colony. Which then kills most of the ants, including the queen. Baits are great in multiple situations. One of the biggest being you don't know where the source of the ants is. With a bait you don't need to, the ants will do your work for you.
Bait is also good when you've got an infestation that keeps coming back; it probably keeps returning because there are always survivors from your previous attempts at quelling the ant uprising.
Now you know the difference between baits and on-contact products, but there's one more problem.
Even within those categories, there are quite a few different options, so why should you choose one over the other? And how do you use each one?
When dealing with on-contact products, the choices usually come down to sprays and dust.
Baits, on the other hand, have liquid, gel, and granular options.
On-Contact Killers:
Sprays: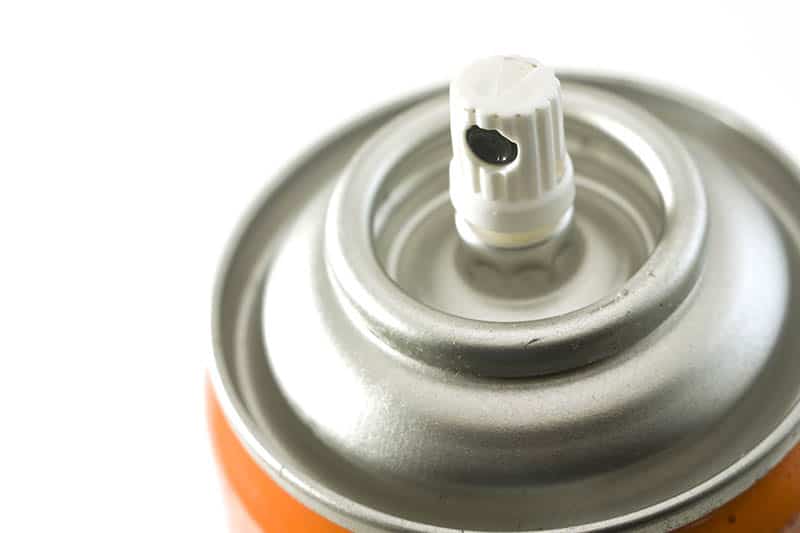 Ant sprays are great for killing bugs on contact. They can also be used for some hard to reach areas, but they're usually not going to do much for actually giving long-term results.
Many of them help deter bugs after the initial spray, but this doesn't mean that the problem will be completely gone.
Dust:
Dust is a great option if you know exactly where the source is, you've found common areas for the ants to pass through, or you need a product to use around the perimeter of your home.
This is because usually the dust will kill ants instantly, so you can apply it directly to an ant nest, or you can make a sort of "fence" to kill the bugs as they're trying to get in.
Bait:
Liquid:
Liquid bait usually comes in already prepared traps. So it's a relatively hassle-free solution to an ant problem. You just place the traps near common areas for the ants to travel through, and within a few days, you should see a steady decrease of ants in your home until they're all gone.
If you have to use bait in a house with small animals and children, this is probably the best choice as the traps make it a bit harder for anyone to get to the bait. But you should still be very vigilant and keep a close eye on them.
Gel:
Ant gel is similar to liquid bait. The main difference is that rather than being put into a premade trap, ant gel usually comes in a tube so you can apply it directly where needed. It comes with most of the benefits that liquids have.
The main difference between gel and liquid bait is that gel is easier to apply directly in hard to reach areas, while the liquid traps are a bit less setup since they're prepackaged.
Granular Bait:
Granular bait is much like the other two as well. It's designed to be a tasty (but deadly) treat for ants. There are a few reasons you may pick one over the other though.
First, granular bait is a bit messier than the other two. It's also much more likely to be found by pets and/or children if you have any. This doesn't mean that it's worse than the other two, however.
Granular bait is great for using around the entire permit of your house, and it's generally the better choice if you need to apply the bait outside. Just know that rain and wet conditions generally hamper the effectiveness of granular bait.
Bonus Option: Natural Remedies
Another factor to keep in mind when choosing your ant-killer is pets and children.
As with most pesticides and insecticides, these products are generally harmful to small animals and kids who might try to ingest them.
If you've got a very curious animal or a child who likes to get into things, consider a natural solution that doesn't make use of harmful chemicals and poisons to deal with critters.
Natural remedies can work great, and some of them may even outperform their not so natural alternatives. So they definitely aren't an option you should look past when browsing your options.
Now we've gone over the various options you have when considering bug killers. So let's get into specifics. We've put together a list of the top products for each aforementioned category.
Top 10 Ant Killer Reviews:
Conclusion
There are plenty of great options when it comes to picking an ant killer. The one you pick really just depends on your specific needs.
The overall top pick would have to be TERRO Ant Killing Dust. You can use it to prevent ants from entering. You can also directly apply it to them or their nest. The only big problem is it might be a pain to use in hard to reach areas.
That doesn't mean it's the only option, though. For those who want a safer, more natural alternative, Diatomaceous Earth is great too, and you can even use it as a health supplement.
For those who want an easy way to deal with ants without much hassle, liquid traps are definitely a good choice.
And for those who need a way to deal with ants directly, either of the sprays is fairly good choices as well, depending on whether you need them for outdoor or indoor use.