Home >
12 Fantastic Garden Fence Ideas
12 Fantastic Garden Fence Ideas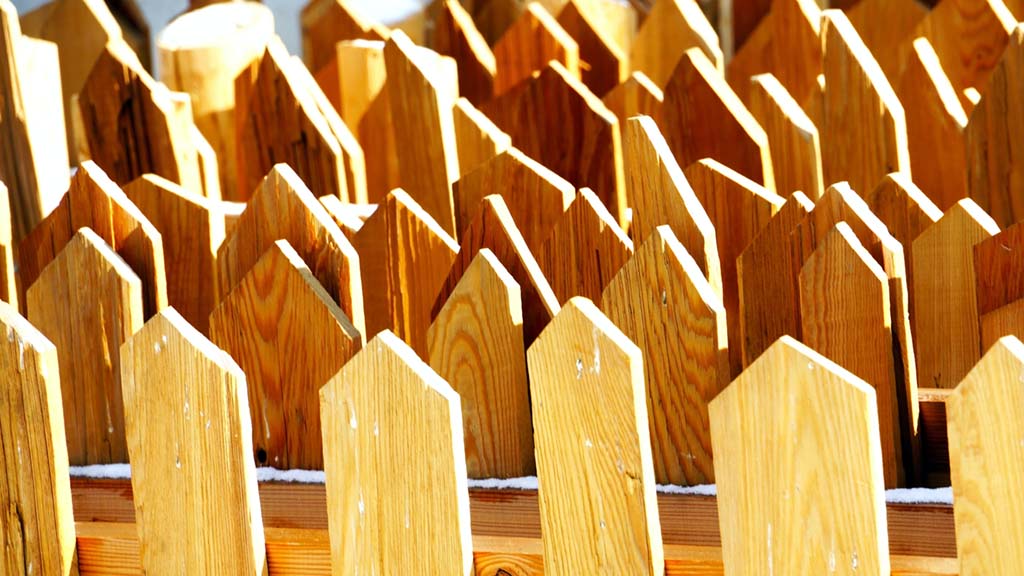 A garden fence plays multiple roles in a landscape. It serves as a barrier between your yard and the outside world. It also has the potential to add aesthetic value to your home. If you're interested in finding a fence that achieves both goals, read on for our collection of functional and fun garden fence ideas.
What to Consider When Choosing a Garden Fence
To select the best fence for your home, establish your goals from the beginning. Beyond striking the right balance between functionality and visual appeal, there are other practical decisions you need to make for your fencing project to be a success. Before going through specific garden fence ideas, let's begin with some important factors to consider during your selection process.
Level of privacy and security
It's important to decide what level of privacy and security you need before shopping for garden fences. These aspects affect everything from the pattern to the height of the fence you choose.
Some people want a fence that creates a complete visual screen, adding the greatest degree of privacy. Others want a fence that's more of an ornamental accent piece. Likewise, there are homeowners who need a fence that adds security to their properties by protecting their pets or children. Write out your goals and be sure to stick to them while working on your landscape design.
Curb appeal
Garden fences come in many different styles. The one you select should please your personal taste and complement your home's architecture. While some homes call for a formal fence design, others would look better with a more rustic approach.
Getting the style of your garden fence right is important because it affects your home's curb appeal, which plays an important role in your home's value. According to a joint study by the University of Alabama and the University of Texas at Arlington, homes with high curb appeal tend to sell for an average of 7% more than comparable homes with an uninviting curb appeal.
To find the right garden fence for the style of your home, start by standing across the street to get a good view of your house. Try to visualize the different fencing options you're considering and imagine which will look best.
Budget limitations
Your budget is always relevant to any landscaping project. The following factors influence the cost of your fence:
Desired height
Length
Materials
Labor
While it's not possible to tell you exactly how much your fence will cost, most people spend anywhere from $1,000 to $10,000+ for a fencing project. Rest assured that even some of the more economical options still have the potential to add curb appeal to your home.
Local bylaws
Your local bylaws may dictate where you can put a fence, as well as its size and style. Every municipality has different bylaws and zoning regulations. Neglecting them usually counts as an infraction that carries penalties in the form of fines. Make sure that you comply with your local bylaws and acquire any necessary permits before proceeding with your new garden fence.
12 Garden Fence Ideas to Try
Now that you're aware of the factors that influence garden fence design, you're ready to start shopping around. Here are 13 garden fence ideas that boost curb appeal.
1. Modern metal fencing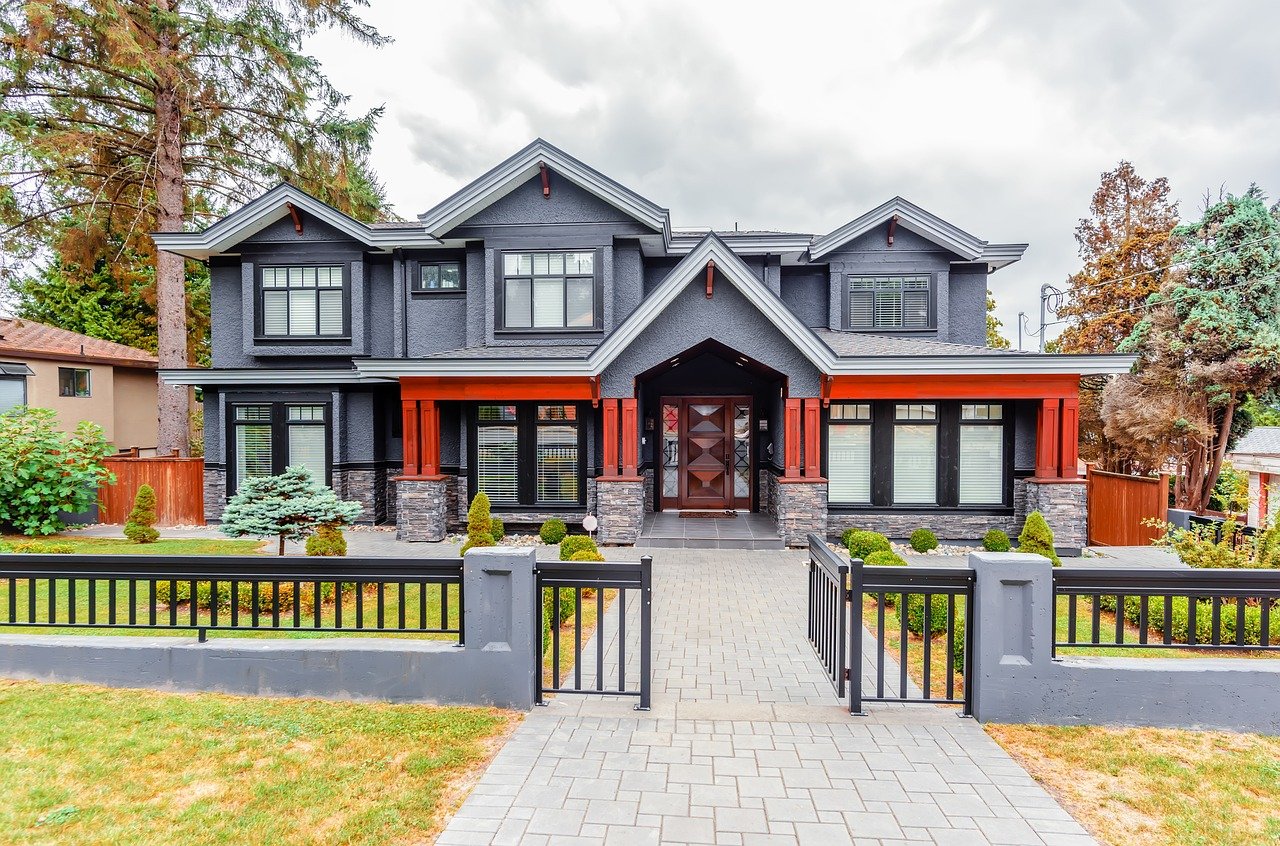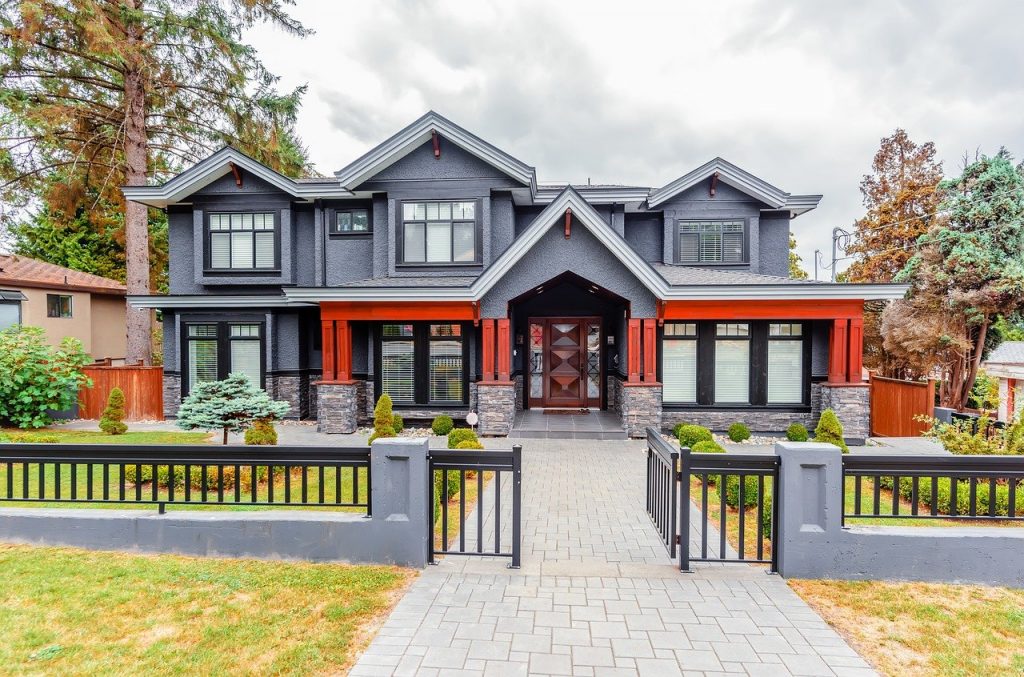 Some of the most striking homes are those that follow a minimalist design philosophy. If your home falls into that category, you need to be very selective in your approach to fencing.
Opting for a traditional fence style here will only detract from the bold statement that a modernist house affords. Rather than shopping for picket fences or wrought iron, try going for a simple black metal fence. That option will strengthen, rather than diminish, straight lines and smooth panels of your home's façade.
2. Lattice and climbing vines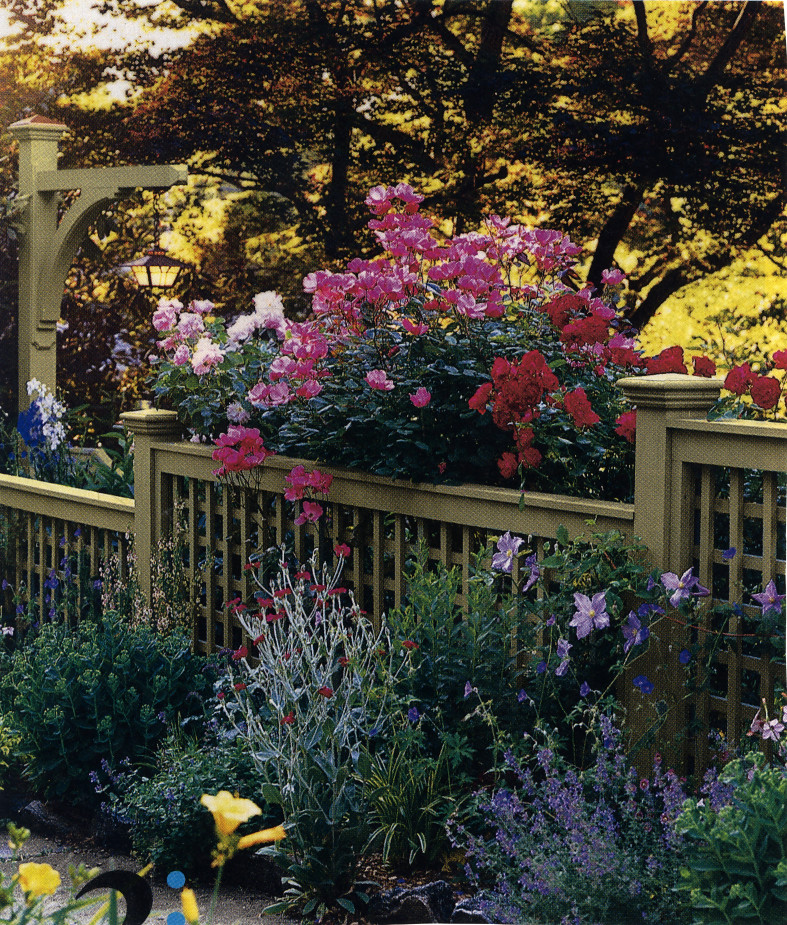 Lattice fences have a series of crossing pieces that form a grid pattern. While the size and orientation of lattice fences can change, they are all versions of that same theme.
Lattice fences are ideal for supporting climbing vines. As those vines wind their way through the openings, they form an increasing amount of privacy for your yard.
3. Classic picket fence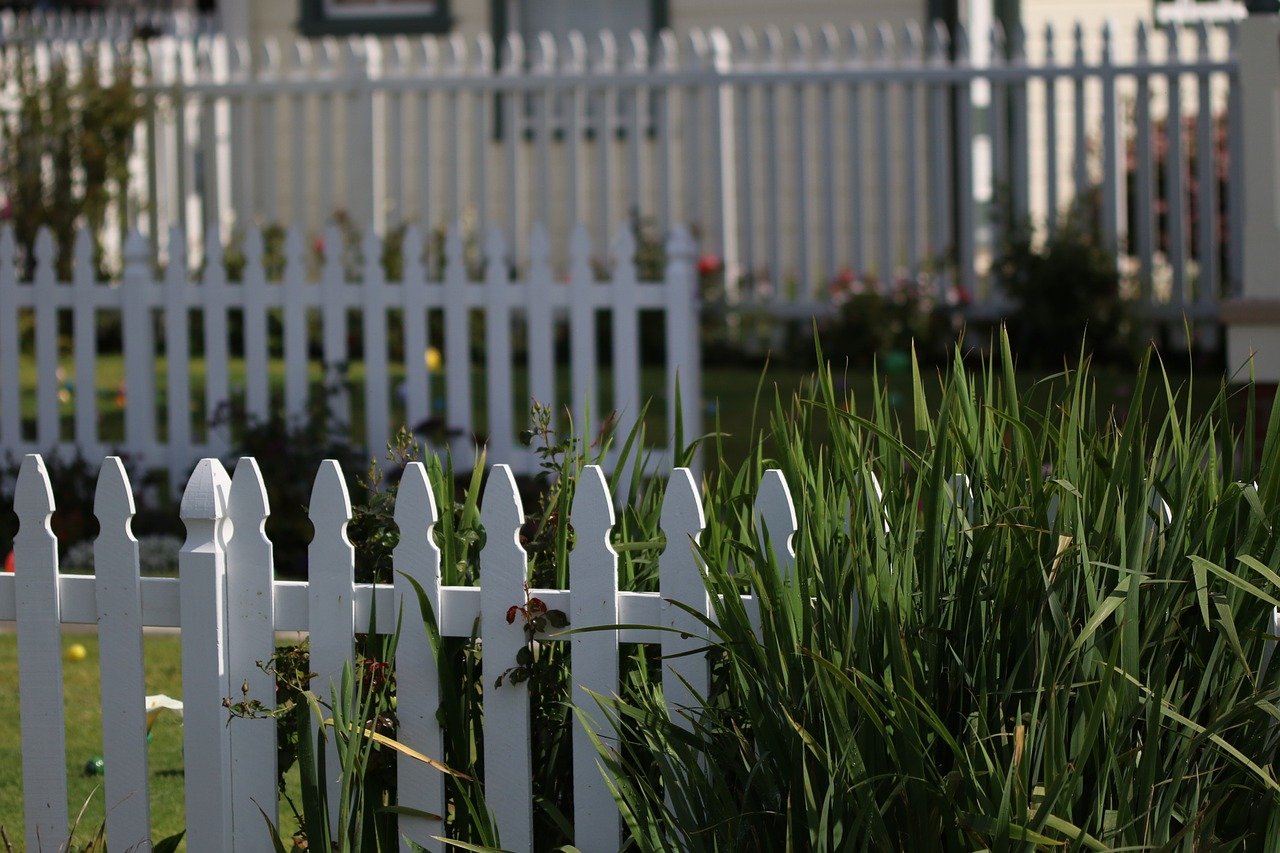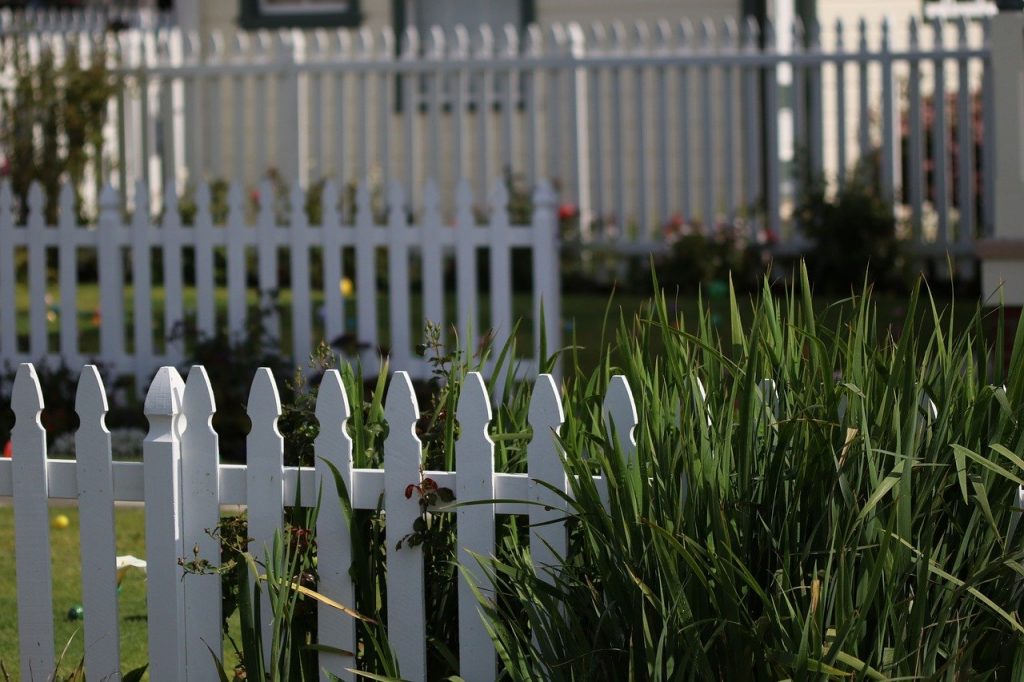 No garden fence list is complete without a mention of this classic style. Picket fences are somehow welcoming while setting a clear boundary for your yard. They pair especially well with colonial-revival architecture.
4. Multifunctional fence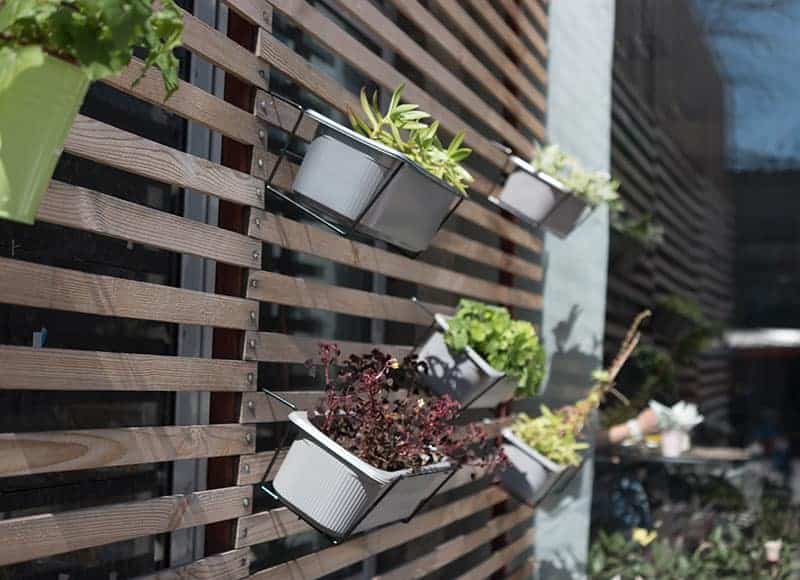 Whatever your primary reason for erecting a fence is, consider what secondary uses it may have. If you're fond of plants, flowers, or herbs, this fence which doubles up as a unit for hanging baskets may pique your interest. Some fences also have multiple functions, such as those which come ready fitted with solar lights, or feeders to attract birds and wildlife.
5. Country style post and rail/split fence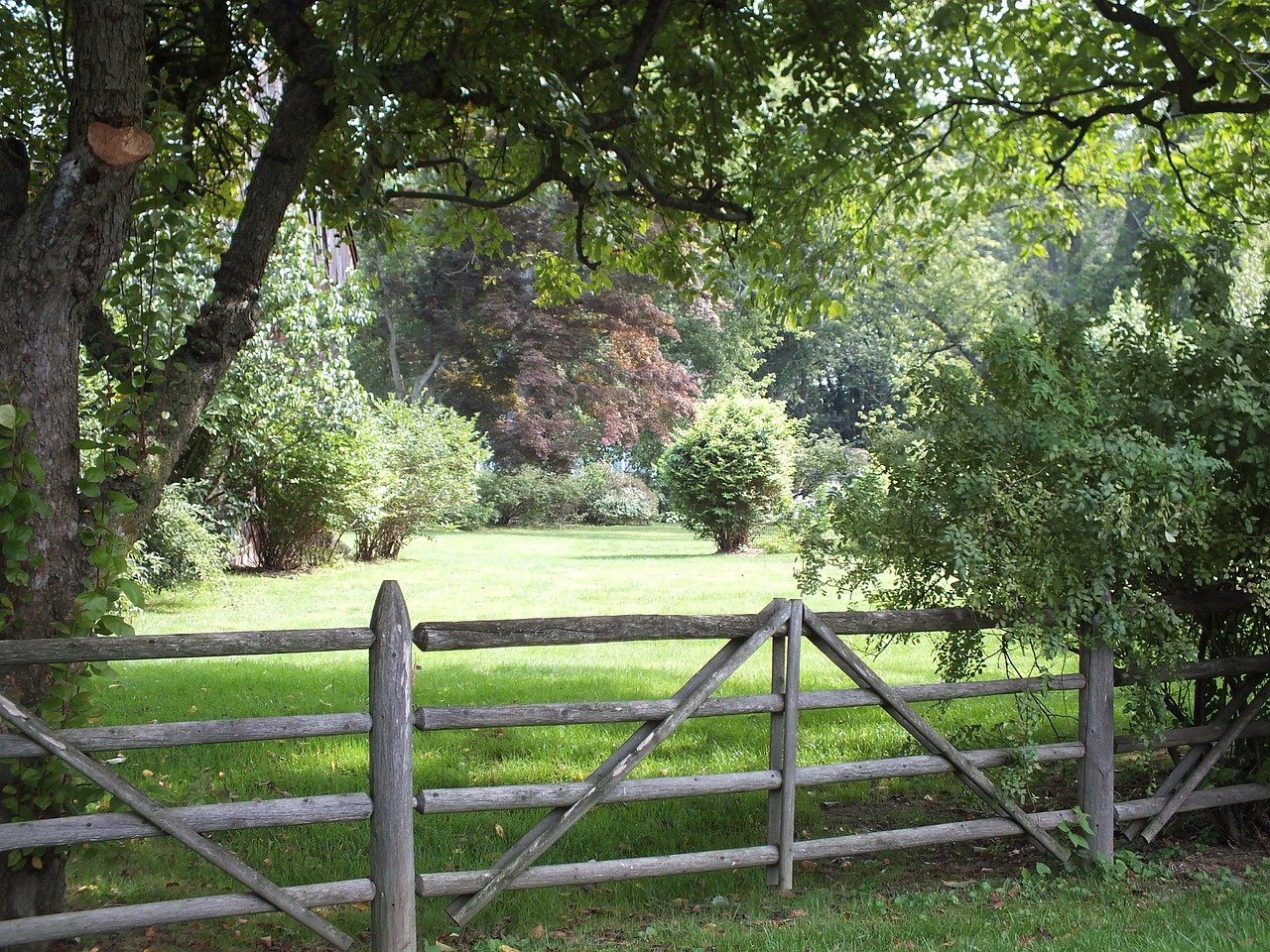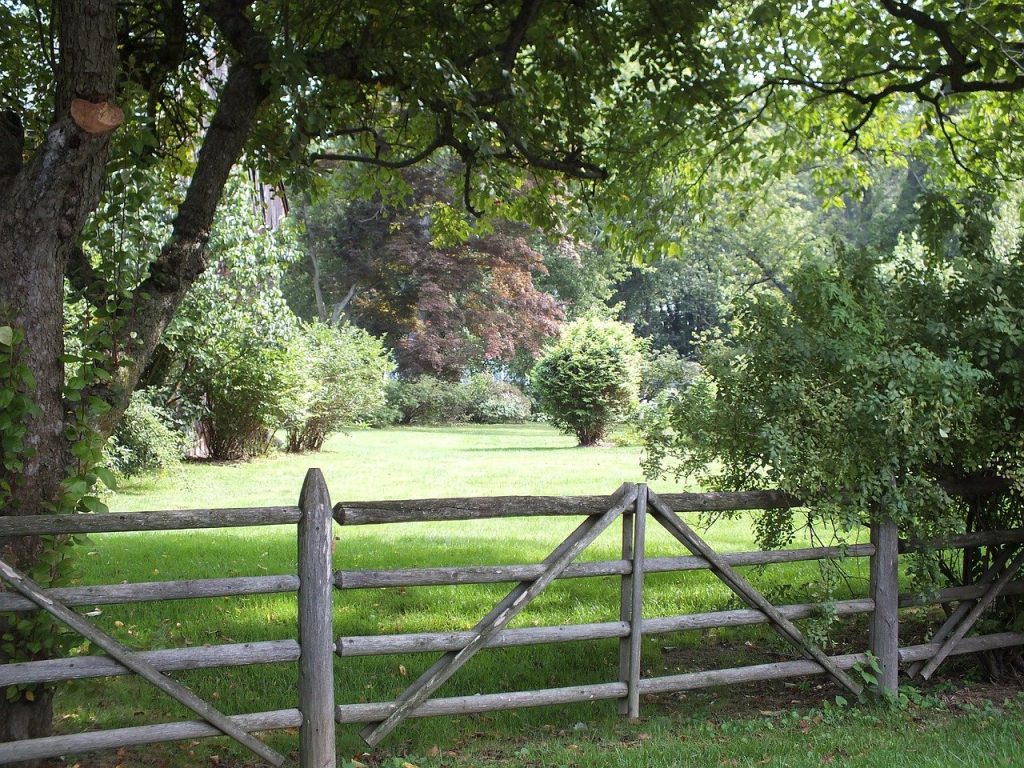 This option suits a rustic aesthetic and setting. Post and rail and split rail fences are both simple options for defining a country-style home or garden. But what is the difference between the two?
These two fence options have a very similar appearance but some slight differences as well. A post and rail fence usually consists of smooth rounded pieces of lumber. By contrast, split rail fences are a bit more rugged. Rather than holding a consistent shape, the pieces of a split rail fence are rougher and more irregular.
6. Mirror shine
Whether you're installing a new fence or looking to breathe new life into an existing fence, using paint is an inexpensive means of creating a big transformation. One type of paint that is often overlooked and rarely used for outdoor fences is gloss paint. This paint has a high shine finish and is generally more durable and long-lasting than other finishes. It is usually oil based and can be wiped clean. A gloss paint job on your fence adds a modern clean-looking style to your outside space, and increases the lifespan of your fence by better protecting it from the weather.
7. Vinyl fence panels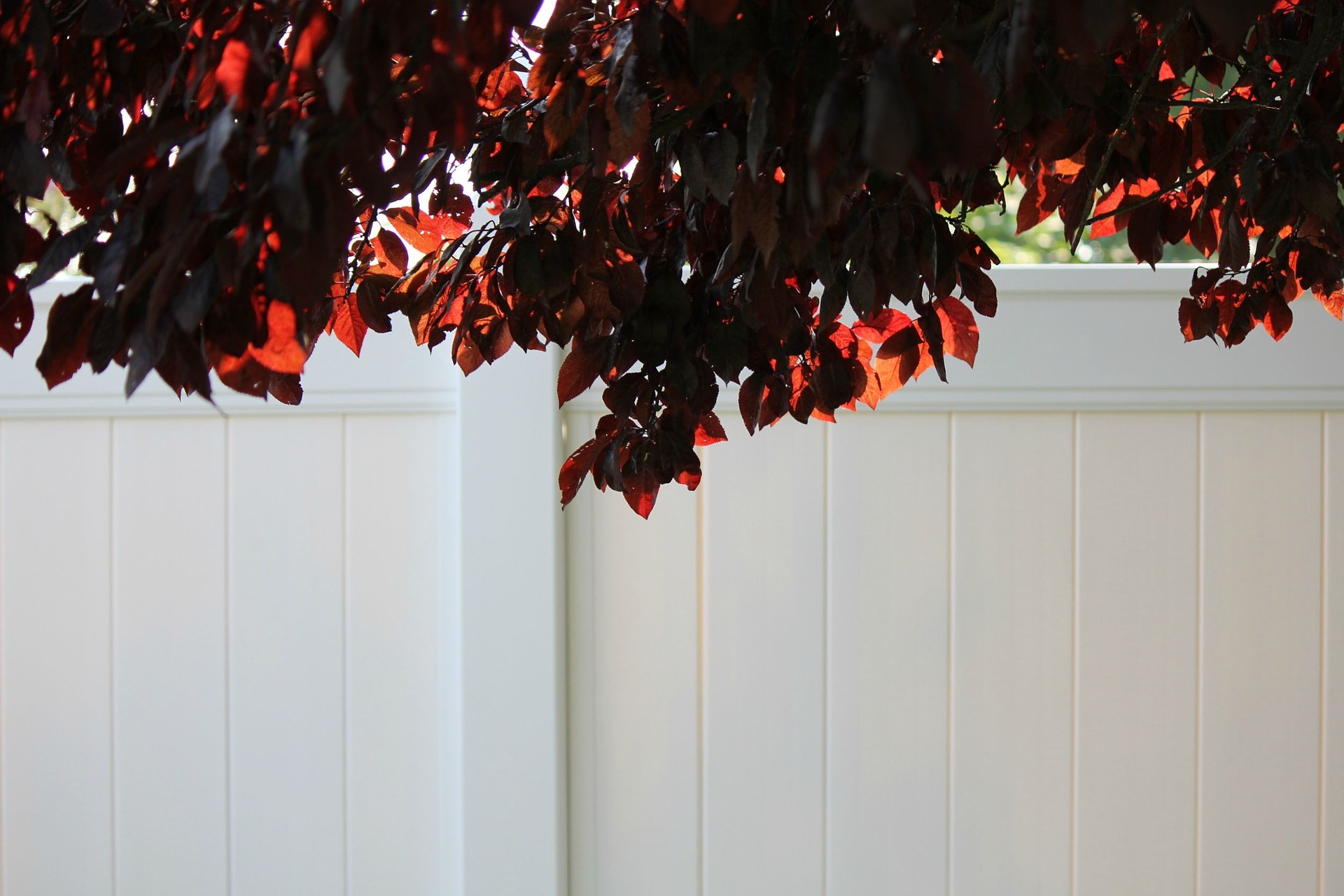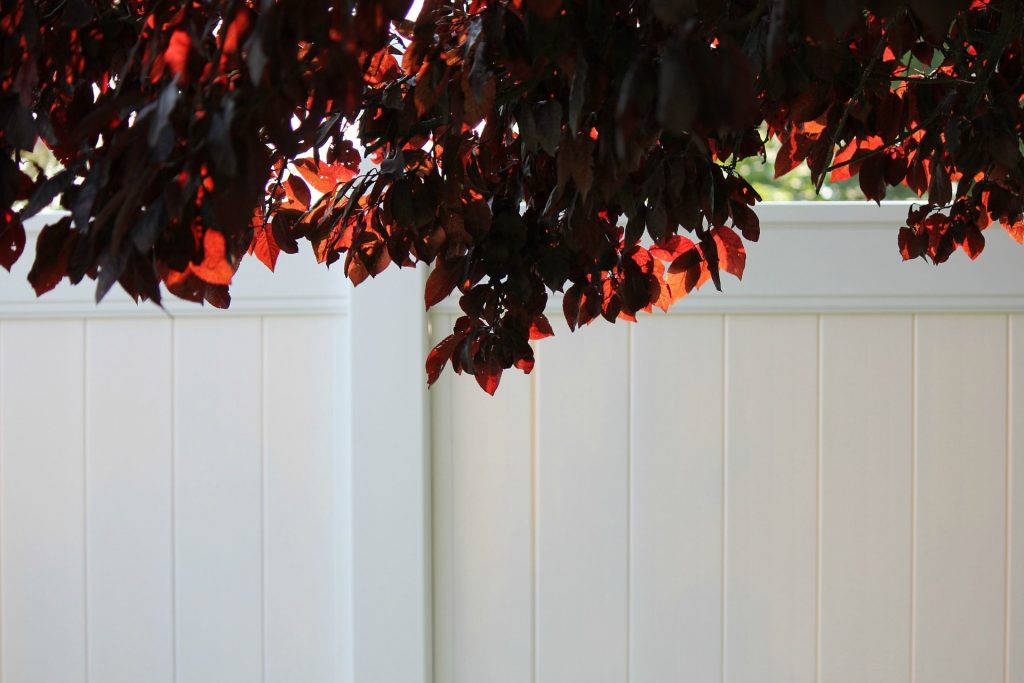 For those who want a long-lasting fence for privacy, panels of vinyl fencing are the way to go. While wood fences are often less expensive, they will degrade much faster than vinyl.
When shopping for vinyl fencing, you'll be pleased to find that there are many stylistic options available to you. Those include a wide array of colors and shapes, which makes it easy to find a vinyl fence that fits your aesthetic.
8. Wooden pallet fence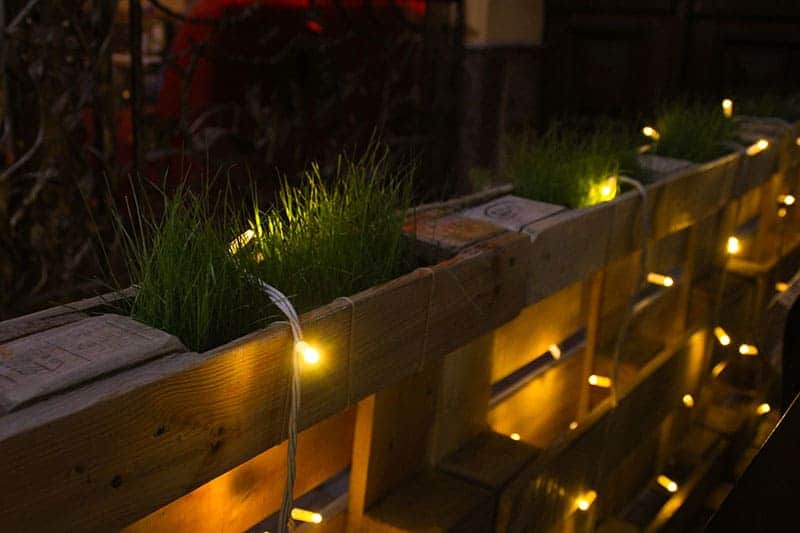 Most fences rely on professional installation. But there are opportunities for DIY fencing as well. If you enjoy working with your hands and saving money, you can repurpose wooden pallets to create your fence.
Wooden pallets work just like any other type of fence panel. They create a division and some privacy. To beautify your wood pallet fence, you can paint it or attach window boxes in which you can grow your favorite flowering annuals.
9. Wrought iron fencing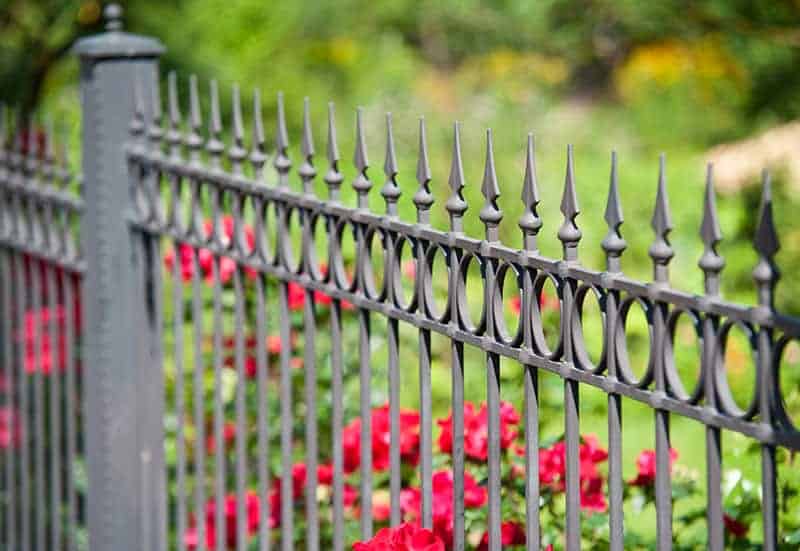 Wrought iron fencing is a very traditional option that implies elegance and class. But remember that these fences rarely offer privacy.
Instead, the value of a wrought iron fence is in its ornate design. These designs often include complex curves and points that match a Victorian home.
10. Wood panel fencing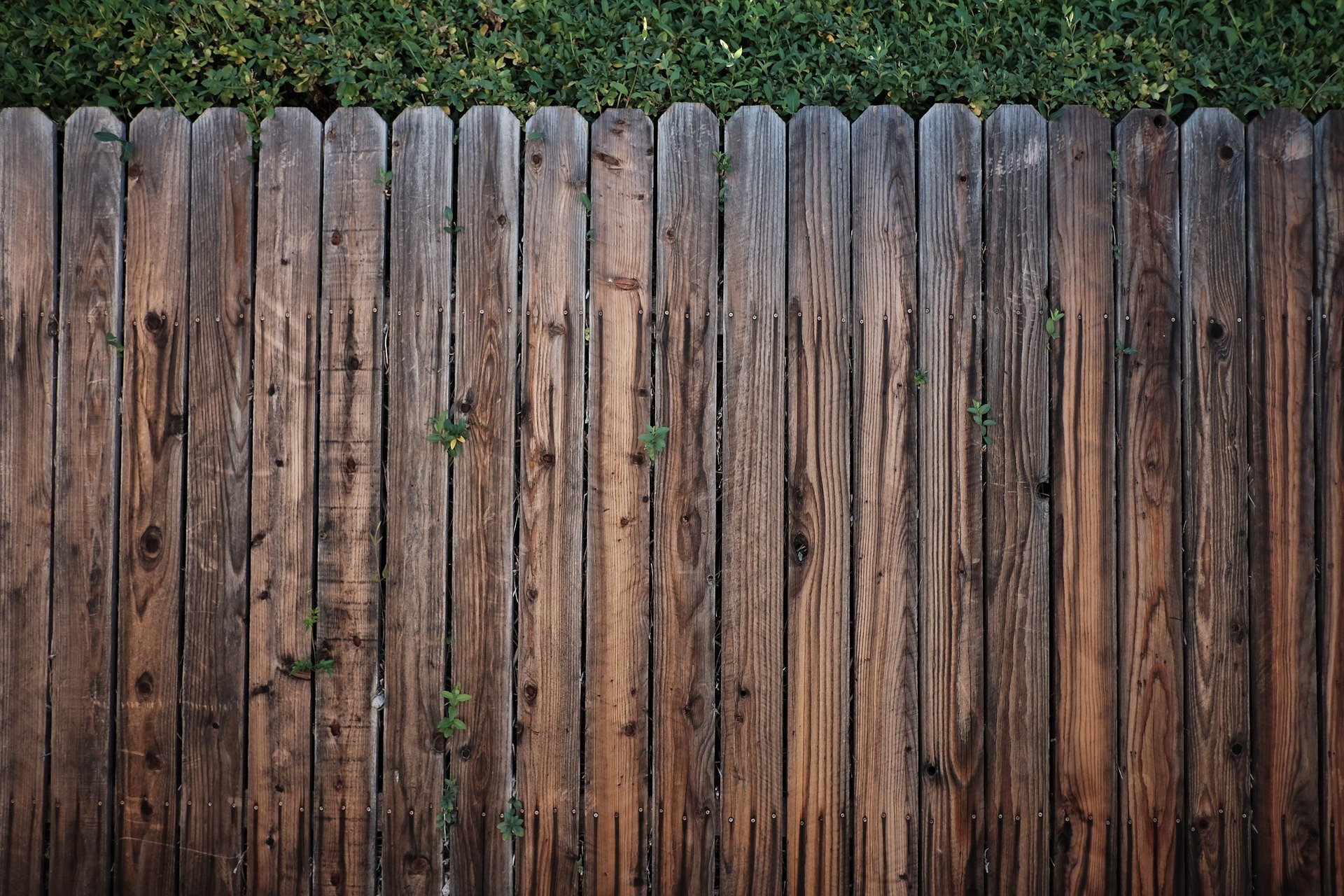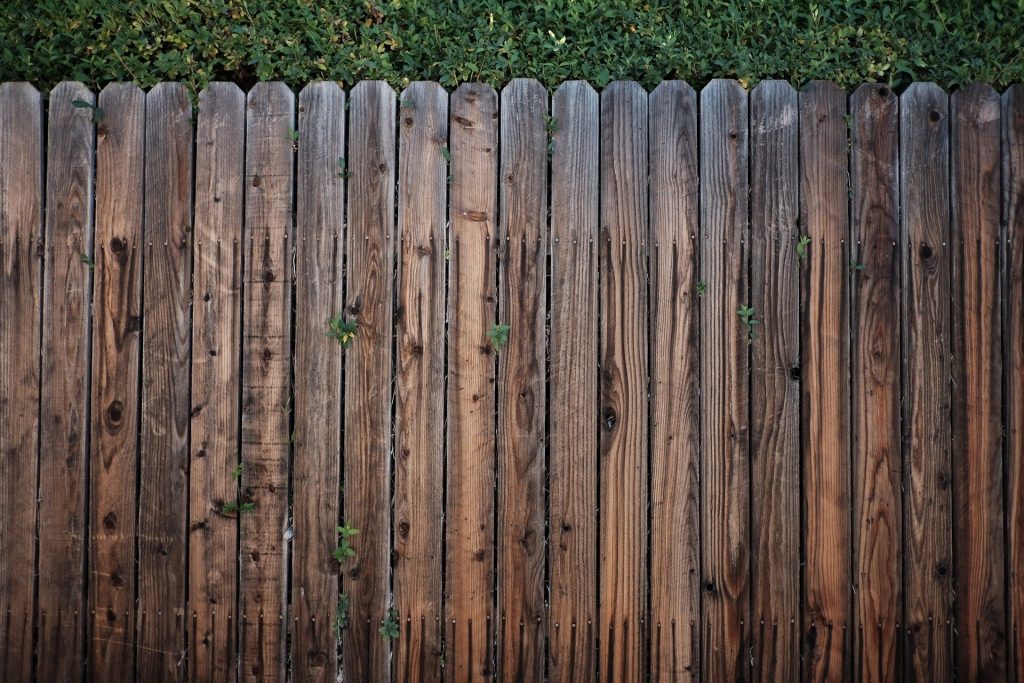 Wooden panel fencing is a very simple option that can work well with many design styles. Generally, these fences serve one primary role.
Most often, wood paneling is a way to add privacy to your yard. But along with privacy, wood panel fencing can be quite attractive as well. With this fence idea, you'll have the chance to choose paint colors that support your design intent.
11. Bamboo fence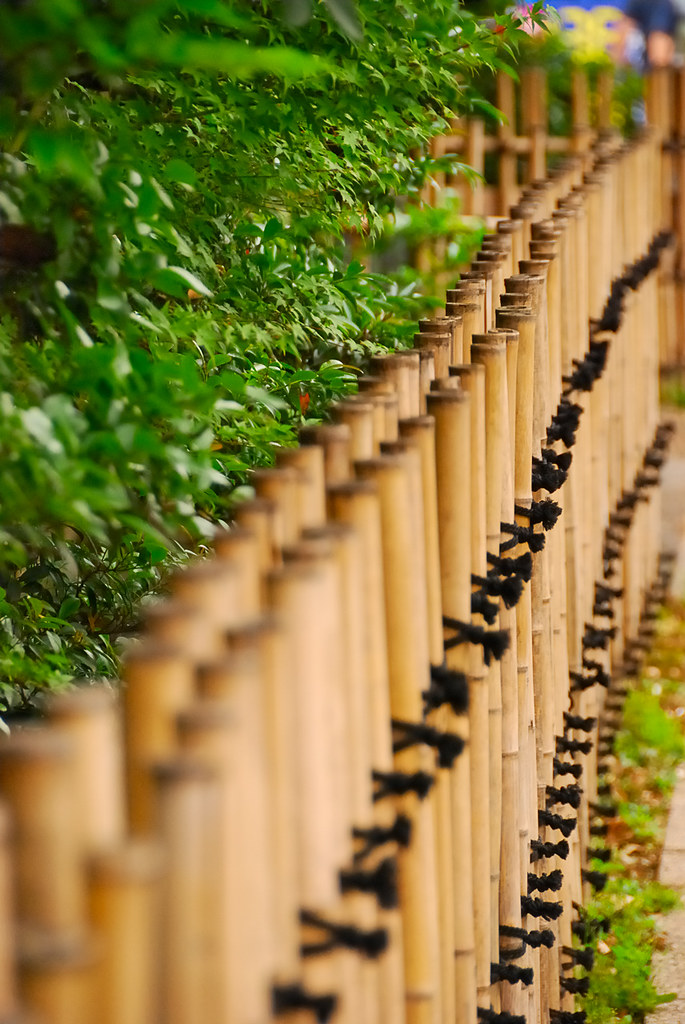 There are a few advantages to choosing a bamboo fence. First, these fences are lovely to look at and complement East Asian home and garden styles. Bamboo is also an exceptionally durable material.
Most bamboo fences come with a straightforward means of construction. Embedding pieces of bamboo vertically into the ground will do the trick. To add some unique character, you can place each piece at a different height and create gaps in the fence as you please.
12. Garden arbor entry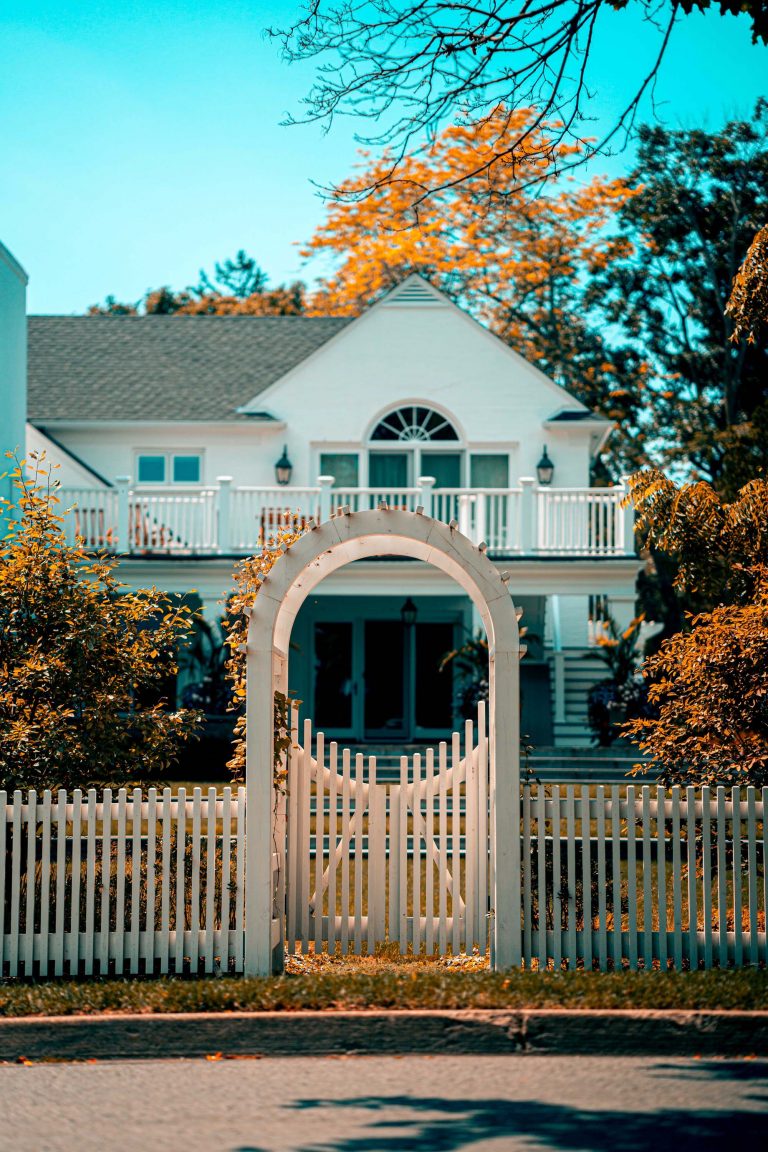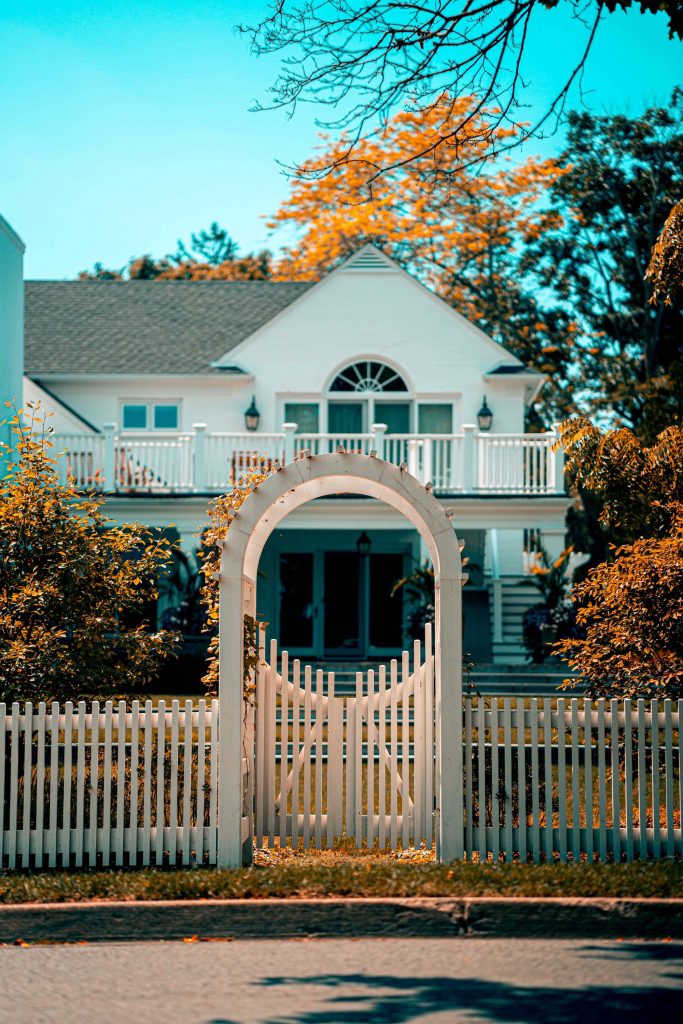 If you want to emphasize a point of entry, a garden arbor is right for you. Arbors come in many variants but almost always add a degree of grandeur to an arrival sequence.
You can place a garden arbor at the beginning of your front walkway or in your backyard. Add climbing vines to enhance the garden appeal of this fence component.
More Landscaping Ideas
In addition to an elegant fence, landscape lighting can greatly enhance your home's curb appeal. Take a look at our backyard and landscaping lighting ideas to inspire your property's design.
Explore Our Categories
Evergreen Ground Cover Plants

Ground cover plants are low-level plants that spread across the ground to fill in any awkward gaps or vacant areas and c...