55 Types of Succulents & Cacti - Growing Tips and Photos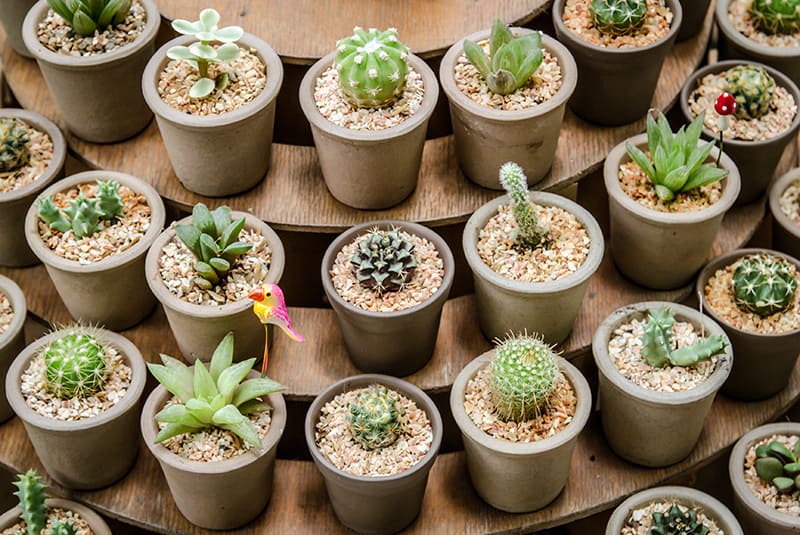 The succulent garden design is great for temperate, warm, but also cold locations. Succulents are usually very drought-tolerant as they have thick leaves that they use to store moisture. As they store water in their leaves, they can withstand a long time in the sun with very little water.
If you are a person who's not at home very often either because of work or a busy life, succulents might be the right plants for you. They require very little attention and can last for a very long time. These plants are also great for adding vibrancy and structure to your home. Sometimes, you might not be able to have a garden outside. Thankfully, you can grow some of these succulents inside in containers with no problems.
Most succulents do very well in hot weather with full sun. But you'll want to pay attention to how cold of temperatures they can tolerate.
Succulents You Can Grow Indoors
If you are interested in growing a succulent or cactus inside your house, here are some of the below species that you can choose from. Their temperature and light requirements make them ideal for decorating your indoor spaces.
55 Types of Succulents
---
---
---
---
---
---
---
---
---
---
---
---
---
---
---
---
---
---
---
---
---
---
---
---
---
---
---
---
---
---
---
---
---
---
---
---
---
---
---
---
---
---
---
---
---
---
---
---
---
---
---
---
---
---
---
Sources:
Scott Calhoun - The Gardener's Guide to Cactus The 100 Best Paddles, Barrels, Columns, and Globes (2012, Timber Press)
William Harland, Sybil Harland - Growing Cacti & Succulents (Growing Series) (1993)
Photo Credit