Home >
Gen Z bought houseplants to improve mental health during pandemic; stress and dead plants result instead
Gen Z bought houseplants to improve mental health during pandemic; stress and dead plants result instead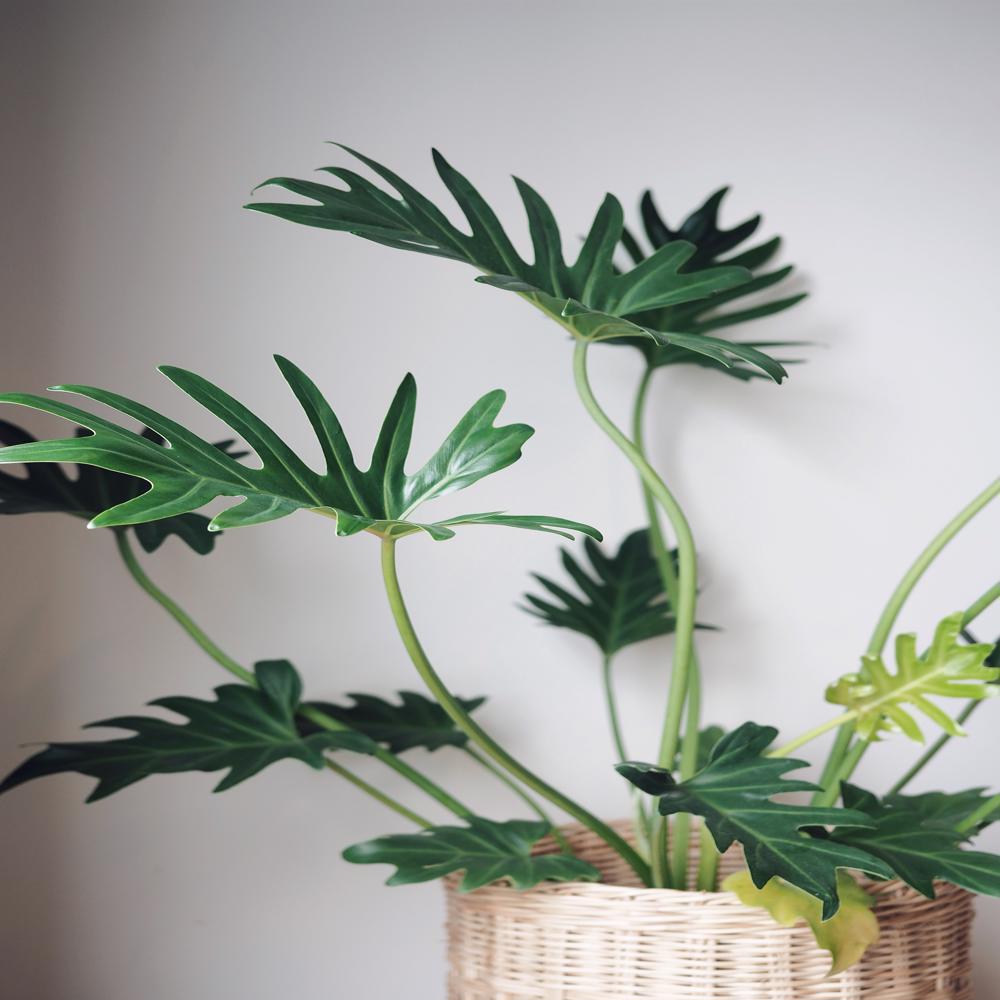 Americans turned to many different hobbies to alleviate the stress and boredom caused by the COVID-19 pandemic.
Owning and maintaining houseplants is one popular pandemic activity. A new Trees.com survey of 1,250 American adults found that 68% cared for at least one houseplant during the pandemic, with 24% of those individuals buying their first houseplant during this time.
However, what was meant to be a fun hobby was challenging for some new plant parents, especially young adults. As the pandemic enters its third year, stress and dead plants have led a portion of plant enthusiasts to abandon the hobby altogether.
Key Findings:
1 in 4 plant owners started collecting houseplants as a pandemic hobby
Half of new plant owners started collecting houseplants to improve mental health
Gen Z had the highest rate of dead house plants among pandemic-era "plant parents"
32% of Americans who started collecting house plants during the pandemic have quit the hobby
Owning houseplants a new hobby for 2 in 5 Gen Zers
Among Americans who owned and maintained houseplants during the pandemic, 18-24 year-olds are most likely to be new to the hobby. Thirty-eight percent of plant owners in this age group started buying and maintaining houseplants for the first time during the pandemic.
By comparison, owning house plants is a new hobby for 26% of 25-34 year-olds, 21% of 35-44 year-olds, 25% of 45-54 year-olds, and 18% of people 55 and older.
According to landscape and garden professional Jo Cosgrove, it's not surprising that so many people turned to plants during this stressful time.
"Houseplants make a home feel fuller, more alive, more activated and they need care," Cosgrove says. "Brain health is directly linked to learning new things, so learning how to care in a new way, learning the rhythm and needs of plants, is one of the best forms of self-care I can think of."
The majority of new plant parents were conservative in their purchases. Thirty-six percent only bought 1-3 plants during the pandemic and33% purchased 4-6 houseplants.
However, some new plant enthusiasts went all in, with 15% buying 7-9 houseplants, while 16% bought 10 or more.
7 in 10 Gen Zers killed plants
While 18-24 year-olds are the most likely to have picked up the plant-keeping hobby during the pandemic, they are also the least successful at it.
Sixty-nine percent of plant parents in this age group had at least one houseplant die during the pandemic, with 10% losing 10 or more plants.
Plant owners 25 and older are slightly more successful at keeping their plant babies alive, with 60% losing at least one plant during the pandemic. Six percent of plant owners in this group had 10 or more plants die.
Baby boomers are the most likely to have made it to this point in the pandemic with all their plants intact. Fifty-five percent of plant owners 55 and older did not have any plants die within the last two years.
This level of struggle is not uncommon for people who are new to a plant-keeping hobby, Cosgrove says.
"Anyone who has a hobby that involves a living thing, from dogs to sourdough starters to houseplants, can tell you that there is a lot of margin for error," she says. "Patience and keen observation are a huge part of keeping houseplants, so it's key to practice perseverance and forgive your failures in order to grow into being a good plant parent."
Half of young adults bought houseplants to improve mental health
For 54% of 18-24 year-olds who began caring for houseplants during the pandemic, the hobby was meant to improve their mental health during an exceptionally stressful time. Fifty-nine percent also say they wanted a new hobby to occupy their time during shutdowns.
Comparatively, the priorities for new plant owners 25 and older were adding more greenery to their homes (54%), followed by improving mental health (45%), and occupying free time (44%).
Owning houseplants stressful for 1 in 4 Gen Zers
However, it appears that the notion of maintaining houseplants as a way to improve mental health may have backfired for some.
Twenty-three of 18-24 year-olds say owning houseplants is stressful. Forty-four percent are neutral about how stress-inducing the hobby is, and only 33% describe owning houseplants as "not stressful."
Meanwhile, 43% of plant owners 25 and older say owning plants isn't stressful. Nineteen percent describe the hobby as stressful, while 38% are neutral.
Regardless of age, those who are new to plant owning are more likely to say owning plants is stressful, by a rate of 29% to 17%.
The plant variety that an individual chooses to raise may contribute to their stress level, Cosgrove says.
"If one chooses a high-need, finicky plant, such as a rare orchid or maidenhair fern, to learn on, they really are starting at a disadvantage," Cosgrove says.
Instead, she recommends adaptive plants, like a snake plant or pothos, that can endure a variety of conditions. "It's important that new plant owners are realistic and gentle with themselves. Stress has no business muddying someone's houseplant journey!"
⅓ of new plant owners struggle to find proper watering balance, resulting in dead plants
Among new plant owners who had house plants die during the pandemic, 33% blamed overwatering, while 32% say underwatering did in their plants.
Making sure plants got the proper amount of sunlight was also a struggle. Twenty-eight percent of new plant owners say plants died because they didn't get enough light, while 26% blamed their plant's death on a lack of light.
Veteran plant owners had similar challenges; 35% of these gardeners attributed their plants' deaths to overwatering, while 34% blamed a lack of light, and a lack of nutrients.
Gen Zers returned dying plants to nursery or let them die
Plant owners in different age groups also dealt with sick or dying plants differently. Gen Z plant parents are twice as likely as those 25 and older to return unhealthy plants to the nursery where they were purchased, by a rate of 24% to 13%.
Meanwhile, 58% of older plant owners nursed dying plants back to health, compared to 48% of Gen Z plant owners.
However, both groups let sick plants die at a similar rate – 28% of plant owners 18-24, and 29% of plant owners 25 and older.
Gen Zers twice as likely as older Americans to abandon plant ownership
As of January 2022, 33% of 18-24 year-olds who owned and maintained houseplants during the pandemic have quit the hobby, compared to 16% of plant owners 25 and older.
The top reason why plant owners in this age group gave up the hobby is that they don't have enough time to care for their plants (32%). Twelve percent of individuals in this group gave up the hobby because all of their pandemic plants are now dead.
For those individuals who are still forging ahead with houseplant ownership, Cosgrove has some words of advice.
"Reflect on your experience so far," she says. "Did you start with fickle plants? Were you honest with yourself about your time, energy and the environmental conditions in your home when choosing a plant species to bring home? Before giving up, remember the old adage – don't cut what you can untangle."
Methodology
All data found within this report derives from a survey commissioned by Trees.com and conducted online by survey platform Pollfish. In total, 1,250 American adults were surveyed. This survey was conducted over a two-day span, starting on January 7, 2022, and ending on January 8, 2022. All respondents were asked to answer all questions truthfully and to the best of their abilities. For full survey data, please email Content Marketing Specialist Kristen Scatton at [email protected].
Explore Our Categories
Houseplants

Have you ever visited a friend's home and been amazed at how many lovely plants fill their living spaces? If so, you lik...

Poisonous Houseplants

Houseplants can offer so many benefits to a home. They help improve air quality, add color and vibrancy to the décor, ca...

Indoor Tropical Plants

If you live in an area of the world that experiences cold winters, you probably believe that you can't own tropical plan...