Best Gardening and Landscaping in Tucson, AZ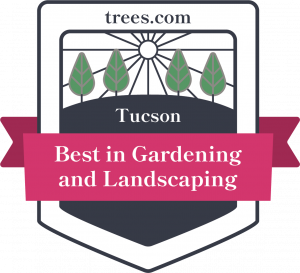 To help you find the best gardening and landscaping in Tucson, AZ, we gathered information on over 24 landscapers and narrowed them down to the top 20 landscaping services based on their client reviews, available services, and professionalism.
The Top-Rated Gardening and Landscaping Services in Tucson, AZ
The Best Gardening & Landscaping in Tucson, AZ

---
All Terrain Tucson

1751 W. Dairy Pl., Tucson, AZ 85705
520-721-6631
Website
Facebook
All Terrain Tucson is a licensed and insured landscaping business serving residential and commercial properties throughout Tucson. Backed by a team of well-trained artisans, its concierge of outdoor home improvement solutions incorporates installing, repairing, and retrofitting various types of irrigation systems, including sprinklers and water harvesting fertilizer injector systems. The landscaping experts also offer customized lighting options, which cover underwater accent lighting, outdoor living spaces, and architectural illuminations. The company works with property owners in need of landscape designs generated from scratch and customers seeking tailor-made patio designs or outdoor grills and fireplaces.
---
Arizona Ponds and Landscaping

428 W Pelaar Dr., Tucson, AZ 85705
520-609-6386
Website
Facebook
Founded over 10 years ago as a traditional landscaping service provider, Arizona Ponds and Landscaping has expanded its catalog of home improvement solutions to include the design and development of unique landscapes for home and business property owners. The landscaping experts install eye-catching pavers and efficient irrigation systems and handle grass and vegetation planting around the customer's residence. Additionally, they can help maintain residential and commercial landscapes in a process that entails weed and brush control, tree trimming, tree and stump removal, debris removal, and comprehensive lawn care.
---
Artistic Landscape Architecture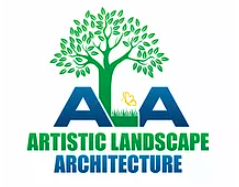 3963 N. Lindstrom Pl., Tucson, AZ 85750
520-405-0093
Website
Facebook
Artistic Landscape Architecture is a certified and insured landscaping and outdoor architecture service provider equipped to handle small- and large-scale landscaping projects. Its crew of seasoned landscaping contractors transforms any home into the entire neighborhood's focal point by providing and executing computer-generated designs or hand-drawn landscape projections. Moreover, the landscapers can help design and build new patios, with colorful flagstone integration to boost curb appeal. Other services entail installing water utilization and direction systems, weed prevention, lighting fixture installation, vegetation planting, retaining wall building, and soil retention.
---
Az Custom Landscapes LLC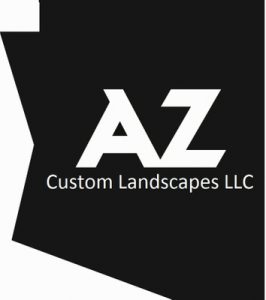 1110 E. Pennsylvania St., Ste. 405 Tucson, AZ 85714
520-661-3964
Website
Facebook
Family-owned and operated, Az Custom Landscapes LLC is a one-stop-shop for commercial and residential solutions that's been serving Tucson and the surrounding areas since 2009. As experts in installing artificial grass carpeting, its landscaping crew works with top-of-the-line products to guarantee customer satisfaction. On top of that, their grass installation offerings promise homeowners improved yard appeal with minimum to no maintenance requirements. The landscaping artisans provide a wide array of hardscape and masonry solutions that involve building eye-catching patios and stunning driveways. The patio and paver installation team also specializes in setting up pool decks, retaining walls, outdoor kitchen applications, and fire pits.
---
Casa Modelo Landscaping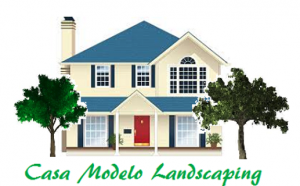 3467 West Stafford St., Tucson, AZ 85746
520-312-9903
Website
Facebook
Casa Modelo Landscaping is staffed with skilled landscaping artisans dedicated to beautifying homes and businesses in Tucson and the surrounding areas. The company offers free consultations to customers who need an expert opinion regarding their landscaping needs. Additionally, it handles the planting of vegetation around your compound, including trees, grass, shrubs, and flowers, as well as monthly landscape maintenance that incorporates the trimming, pruning, thinning, or shaping of bushes and trees and weed control. The company also provides gravel spreading services for clients who are looking to enhance the look of their home's driveway or pavers.
---
Cherry Landscape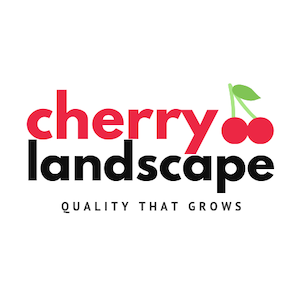 1821 W. Prince Rd., Tucson, AZ 85705
520-292-9776
Website
Facebook
Cherry Landscape has been consistently satisfying the needs of homebuilders, commercial and private residential property owners, and homeowner associations by developing artistic landscapes that are aesthetically pleasing and considerate of the Arizona desert climate. Owned and operated by a skilled painter and artist, Cherry Landscape integrates spatial intelligence and informed artistic principles into every landscaping project. Its employees can handle landscape design and installation, the mounting and servicing of irrigation systems, masonry projects, and large-scale, commercial, or one-time residential cleanups. You can also contact the team of artisans on staff for modern lighting solutions and subdivision maintenance services.
---
Cutler Landscaping Inc

5461 W Cortaro Farms Rd., Tucson, AZ 85742
520-579-1800
Website
Facebook
Cutler Landscaping Inc., a premier landscape firm in Tucson, has improved outdoor living spaces by building sustainable desert-oriented landscapes since 1985. Led by an expert designer, the company uses locally made concrete paver designs for new patios, with multi-colored options available upon request. Moreover, its designers and landscaping professionals are skilled at resurfacing cracked pool decks and old patios. Apart from building outdoor fireplaces, the crew handles the installation of outdoor kitchen areas, which incorporates state-of-the-art stack stone accents, tile or flagstone countertops, stainless steel sinks, refrigeration units, and side burners. It can also design easy-draining and low maintenance of natural rock water features.
---
Foothill Grounds

7283 N. Camino De Oeste, Tucson, AZ 85741
520-744-6699 
Website
Foothill Grounds, a professional landscaping company, provides attractive living investments to enhance a property's curb appeal. Focusing on residential and commercial landscaping needs, Foothill Grounds handles all phases of a landscape project, from initial planning and design to the ultimate installation of various landscape components. Its seasoned horticulturalists plant vegetation that best fits your demands and those of your surroundings. The company additionally executes maintenance solutions to help property owners safeguard the integrity of their investment.
---
Harlow Gardens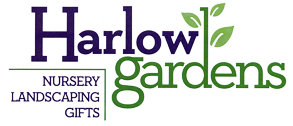 5620 E. Pima St., Tucson, AZ 85712
520-298-3303
Website
Facebook
Harlow Gardens is a reputable landscape design and installation company with extensive experience servicing commercial and residential properties around Tucson. Whether you need innovative visual ideas for a blank backyard or require assistance in upgrading your outdoors, the company offers personalized design and installation services that incorporate spacious patios. Its skilled, creative, and knowledgeable personnel also handle one-time or regular landscape maintenance. As such, you can contact the artisans on staff to check the efficiency of your property's irrigation systems, replace withered plants, trim trees and shrubs, rake and clean up the compound and weed.
---
Landscapes By Kory

800 S Verdugo Ave., Tucson, AZ 85745
520-440-2332
Website
Facebook
Landscapes By Kory is a reliable landscaping and hauling service provider that has offered innovative curb appeal improvement solutions to homeowners in Tucson and the surrounding areas for over 10 years. Backed by a team of knowledgeable landscaping specialists, the company works with residential property owners in need of sod or turf and artificial grass installations and mounts decorative gravel on driveways or pavements. The staff members also coordinate the proper maintenance of the customer's landscaping features, including lawns, plants, and gardens. Other landscaping services include weed control spray and removal, debris hauling, tree and hedge trimming, cactus removal, debris hauling, and alley cleanup.
---
Magic Garden Nursery and Landscape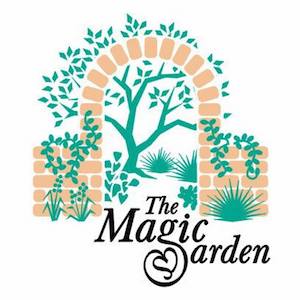 7909 E 22nd St., Tucson, AZ 85710
520-885-7466
Website
Facebook
Magic Garden Nursery and Landscape is a full-service garden center and nursery staffed with well-trained horticulturists and a team of landscape designers dedicated to serving the landscape and gardening needs of homeowners near Tucson. With more than 23 years in business, the company's landscaping crew has valuable experience in the installation and servicing of lighting fixtures and irrigation systems. It also focuses on the construction of retaining walls, flagstone patio pavers, and French drains. Additionally, the team can install artificial grass along with state-of-the-art water features, including ponds and water gardens.
---
Morales Landscapers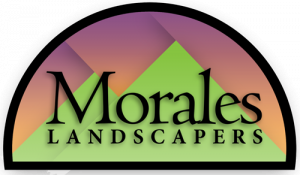 1518 W Roller Coaster Rd., Tucson, AZ 85704
520-221-6353
Website
Facebook 
Locally-owned and operated, Morales Landscapers offers a complete spectrum of landscaping services to homeowner associations and real estate agencies as well as residential, commercial, and industrial property owners in the area surrounding Tucson. With a guarantee of quality and time-conscious service, its landscape professionals help install decorative gravel rock. They can also help customers boost their curb appeal by edging and integrating patio pavers into their compounds. Other landscaping solutions encompass one-time and frequent maintenance services involving activities such as tree trimming, reseeding, weed removal, packrat nest removal, and deep cleaning. Additional maintenance services include hauling and lawn mowing.
---
Papago Landscaping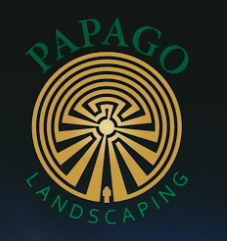 13030 W. Camino de Conejo, Tucson, AZ 85743
520-993-1589
Website
Facebook
Papago Landscaping is a licensed and insured landscaping business that offers specialized solutions to homeowners throughout Tucson and the larger Pima County. Available around the clock, the company's landscape professionals install weed barriers to prevent excessive weed growth, which may compromise your home's curb appeal. Additionally, they're adept at landscape maintenance, and customers can contact them whenever they need tree or bush trimming and removal services. The company also offers weed spraying options at an affordable rate to eradicate weed growth in the compound.
---
Pueblo Verde Landscaping

Tucson, AZ 85757
520-975-0655
Website
Facebook
Pueblo Verde Landscaping, a family-owned and operated business serving residential clients in Tucson and the surrounding areas, has been involved in landscaping and yard services for more than 30 years. Led by a seasoned landscaping professional with over a decade of experience in the industry, the artisans on staff provide comprehensive cleanup services that incorporate hauling solutions, cactus thinning or removal, tree trimming, fallen limb removal, and general landscape maintenance. Customers can consult with the landscaping experts to receive informed recommendations on low-cost and low maintenance landscape vegetation options. They also handle the pickup, placing, and planting process to ensure that you get your aesthetically pleasing outdoors in no time.
---
Santa Rita Landscaping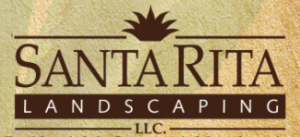 755 West Grant Rd., Tucson, AZ 85705
520-623-0421
Website
Facebook
Santa Rita Landscaping was founded in 1985 as an exclusive residential construction and maintenance service provider but has since expanded its services to include comprehensive commercial landscaping solutions. Its in-house crew offers quality landscape design and construction services to residential property owners, land developers, general contractors, and public institutions. The company is reputable for providing landscaping solutions for new homes, which involve backfilling trenches and comprehensive cleanups, paving driveway installations, and landscaping package designs. Its landscaping experts also handle commercial landscape maintenance while offering a detailed concierge of tree services, including tree trimming and entire tree or tree stump removal.
---
Sonoran Gardens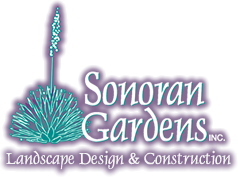 4261 West Jeremy Lot #2, Tucson, AZ 85741
520-579-9411
Website
Facebook
Customers seeking industry-leading residential landscaping solutions can consult with the professionals at Sonoran Gardens, which is a multiple award winner for its excellence in the landscaping design and construction industry. As a full-service company, its extensively trained designers are skilled at creating custom landscaping plans that amplify the customer's lifestyle and fit their outdoor improvement budget. These designs cover both clients in need of landscape upgrades and individuals with new home building projects. Other than installing outdoor kitchen areas, lighting fixtures, and pavers, the technical team on staff also builds functional yet decorative walls, gates, and fences along with low-flow irrigation systems and eye-catching fire water features. To keep your home in pristine condition, the team provides comprehensive maintenance solutions all year long.
---
Sonoran Scapes Landscaping Inc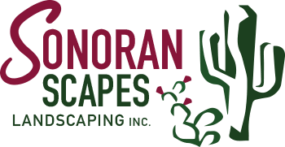 402 N Loquat Ave., Tucson, AZ 85710
520-326-7209
Website
Facebook
Sonoran Scapes Landscaping Inc. has specialized in the provision of residential and commercial landscaping services around Tucson since 2000. The company's designers are always acquiring up-to-date training on the latest landscaping trends to develop top-notch solutions. These solutions incorporate plant life integration, efficient irrigation systems, decorative rocks, boulders, pavers, and flagstone into new or existing landscapes. With SLM certification, the personnel provides sustainable landscape maintenance services involving various aspects of the landscape, including the lighting, irrigation systems, and lawns. The landscaping professionals also help maintain bushes and trees by offering professional trimming and shaping services.
---
Southwest Landscapes of Tucson LLC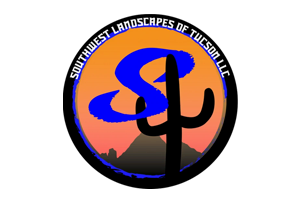 9225 W Albert Rd., Tucson, AZ 85735
520-809-3635
Website
Facebook
With over 15 years of experience in the landscaping business, the artisans and designers at Southwest Landscapes of Tucson LLC are uniquely talented in designing and constructing landscape masterpieces that draw inspiration from the beautiful Arizona climate. They handle every aspect of the outdoor improvement process, including beautification, basic yard maintenance, hauling, and tree services. The team's beautification services involve installing and removing vegetation, preventing weed growth using sprays, and installing and spreading decorative gravel. This process also incorporates the installation and servicing of irrigation systems. Essential yard maintenance entails shrub trimming, lawn mowing and edging, irrigation system checks, and debris pick-up and hauls away.
---
Tucson Professional Landscaping Inc

1751 W. Dairy Pl., Tucson, AZ 85705
520-331-1416
Website
Facebook
Tucson Professional Landscaping Inc. is a professional landscaping company that creates outdoor living spaces that every homeowner dreams of. Staffed with seasoned designers and landscaping specialists, the company works with customers seeking environmentally-friendly backyards, tropical-themed landscape designs, Tuscan-themed outdoor living spaces, and desert-friendly designs. The landscape construction process typically begins with an initial consultation followed by accurate and personalized cost estimation, then design creation, and the ultimate construction. Additional landscaping solutions incorporate the installation of unique kitchen applications, fire pits, fireplaces, and artificial grass and driveway pavers.
---
Valley Oasis Landscaping
3321 North Freeway Rd., Tucson, AZ 85705
520-293-5818
Website
Facebook
Valley Oasis Landscaping offers comprehensive landscaping solutions, including initial installations, landscape upgrades, and preventive maintenance for residential and commercial properties. Its concierge of landscaping services involves installing artificial turfs and outdoor kitchen areas and incorporating fire pits and fireplaces into the customer's compound for enhanced comfort during the cool desert night. The landscaping team is also adept at creating beautiful and functional decking and driveways along with the design and mounting of hands-off irrigation systems. During the landscaping process, the team installs energy-efficient outdoor lighting and uses mounds and boulders to alter the property's elevation while adding to its aesthetic appeal.
---
Lawn care
Landscape inspiration