Best Gardening and Landscaping in Portland, OR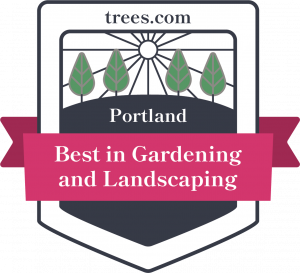 To help you find the best gardening and landscaping in Portland, OR, we gathered information on over 36 landscapers and narrowed them down to the top 20 landscaping services based on their client reviews, available services, and professionalism.
The Top-Rated Gardening and Landscaping Services in Portland, OR
The Best Gardening and Landscaping in Portland, OR
---
Blessing Landscapes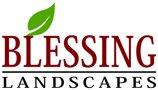 7219 NE 47th  Ave., Portland, OR 97218
503-284-3557
Website
Facebook
The owner and staff at Blessing Landscapes are committed to providing you with an outdoor space you'll be proud to share. Blessing knows what it's doing, from hardscaping, such as retaining walls, patios, and driveways, to choosing and planting shrubs, trees, and flowering plants. It draws designs for your approval and sets to work promptly and efficiently. At the same time, the company is upfront about costs and guides you to a beautiful, within-budget outdoor space.
---
Dennis' 7 Dees

7355 SE Johnson Creek Blvd., Portland. OR 97206
503-777-7777
Website
Facebook
Dennis' 7 Dees is a family-owned garden center and landscaping company in business since 1956. Services include residential and commercial landscaping and urban plantings. Whether your dream consists of a patio, firepit, or fountain, no job is too big or too small. From designing and building to year-round maintenance, Dennis' 7 Dees has you covered. Its garden center is the perfect source for plants, trees, and shrubs for do-it-yourself projects. Garden counseling can help make you a more successful gardener. Other available services include winterizing irrigation beds, special lighting installation, and snow or ice removal.
---
Drake's 7 Dees Landscaping

5645 SW Scholls Ferry Rd., Portland, OR 97225
503-292-9121
Website
Facebook
Drake's 7 Dees Landscaping and Gardening is passionate about making your home's outdoor space into a gathering spot and haven. Whether you want to dress up a drab poolside or make shady spaces vibrant with color, Drake's has you covered. It designs and builds hardscapes and plants the perfect shrubs, flowers, and trees to meet your expectations. Lighting and water features, patios and walls are its specialties. Drake's 7 Dees has architects on staff, so all services are supplied under one roof.
---
Earth Ecology LLC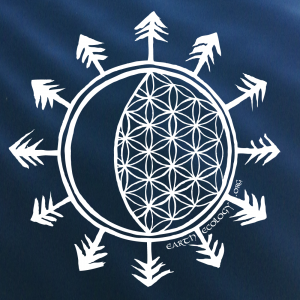 11528 SE Boise St., Portland, OR 97266
858-774-7900
Website
Facebook
Earth Ecology specializes in natural, wildlife-friendly landscape designs that confer a sense of peace. Because the company bases its designs and installations on the west coast's ecosystem, all trees, shrubs, and hardscape materials are native to the environment. The company's work rests on three pillars, including education, design, and installation. Consultation and coaching are essential before any work is done, and design and installation only happen when the customer feels comfortable. Earth Ecology's designs are unique, manageable, and expressive of a combination of natural materials and artistic creation.
---
Earthborn Landscape Services

6400 SE 101st Ave., Portland, OR97266
503-757-2164
Website
Facebook
One of the characteristics that makes Earthborn Landscape Services unique is its commitment to working with one customer at a time and devoting its attention to the customer's needs and desires. Its innovative, problem-solving landscaping designs are the reason Earthborn has been successful for 15 years. The company's primary services include sod installation, sprinkler systems, biweekly maintenance, and yard cleanups. Irrigation services range from repairing a current system, replacing it, or installing an entirely new system. It also mulches and does plantings to enhance a property's appeal and value.
---
EC Lawncare


12750 NW Dogwood St., #12 Portland, OR 97229
503-302-4525
Website
Facebook
EC Lawncare specializes in diverse landscaping designs and installations for residential homes and businesses. Once it completes a project, it can provide ongoing lawn service to keep the property looking as fresh as the day it was created. EC Lawncare's staff thoroughly assess the owner's property needs, transforming a scrubby, stark area into a lush landscape. It builds walls, patios, and walkways that remain intact and safe for years to come. The use of environmentally safe materials sends a positive message to anyone viewing the property.
---
Elemental Romanticism, LLC: Landscape Design/Sculpture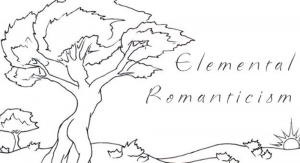 2769 SE 87th Ave., Portland, OR 97266
503-935-2019
Website
Facebook
Creating a natural habitat for wildlife is the specialty of Elemental Romanticism Landscape Design. Taking full advantage of the land's contours, the company uses native trees, shrubs, and plants that attract butterflies and bees, and it provides advice on methods to keep the yard looking beautiful. Other available services include tree carving and food gardens to enhance the site's beauty and value. Elemental Romanticism's work is ecologically sustainable, and its in-depth consultations offer information on sustainability.
---
Exstream Landscaping, LLC


8806 N Hartman St., Portland, OR 97203
503-654-1953
Website
Facebook
Exstream Landscaping has experience with all the ways homeowners might want to improve their properties, including retaining walls and waterfalls, fire pits and fireplaces, and lawns and plantings. The customer is always at the center of the services suggested, and projects can be timed to accommodate budgets or other concerns. Exstream builds Japanese gardens, as well as outdoor rooms, patios, decks, and steps. The company has 25 years of landscaping experience and provides a conscientious use of materials, money, and customer time.
---
Garden Stories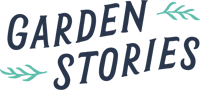 4576 NE 33rd Ave, Portland, OR 97211
503-334-3536
Website
Facebook
Inspired by the rugged Pacific Northwest, Garden Stories achieves natural building and cultivation that fit their surroundings. Utilizing rough stone, native water-saving plants, and skilled stonemasons, it creates livable spaces that adapt to the project site. It has relationships with local contractors to provide the best quality, most cost-effective products. After a thorough assessment of the property and its owners' vision, the company produces a sketch that forms the plan's backbone. The design is installed by Garden Stories, with close oversight of contracted workers.
---
Gardencraft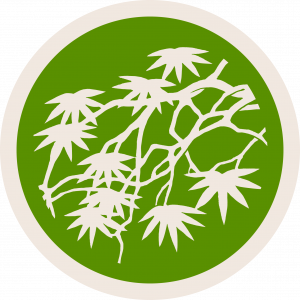 5734 NE Failing Street, Portland, OR 97213
503-331-3980
Website
Gardencraft is a locally-owned landscaping business that specializes in residential properties. The owner's education and experiences working with illustrious landscape artists have given him a broad view. The company's services include patios, retaining walls, fences, irrigation systems, and water features. Turf installation and complementary trees and shrubs, regrading, and terracing are popular installations. To keep your yard looking and feeling just right, Gardencraft will maintain it with mowing, edging, and raking, along with gutter cleanouts and seasonal cleanups.
---
Good Green Neighbors

1724 SE 34th Ave., Portland, OR 97214
503-453-6057
Website
Facebook
Good Green Neighbors is a landscape maintenance company that works to beautify and preserve the earth — pulling weeds by hand instead of applying costly, chemical sprays and using cordless, quieter equipment whenever possible. Chemicals, greenhouse carbon dioxide gas, and spilled gasoline all impact health and safety. A locally-owned, family business, Good Green Friends is committed to relieving owners of the tasks needed to keep a yard looking fantastic. Mowing, landscape maintenance, yard and garden cleanups, and gutter cleaning are its most popular services.
---
Green Mountain Landscape LLC
21961 NE Chinook Way, Portland, OR 97024
503-583-7753
Website
Facebook
Trustworthiness, commitment, and timeliness are the trademarks of Green Mountain Landscape. While not in the business of designing and constructing landscapes, the company is ready to take over care and maintenance to keep them beautiful. Whether it's removing dead or damaged trees, mowing the lawn, building structures, such as decks and fencing, or pulling or trimming overgrown shrubs, Green Mountain excels. It's able to install or reinforce gravel walkways. Mulching and power washing services are also available. Professional, reliable, affordable landscape maintenance in Portland doesn't get any better.
---
Harmony Design Northwest

2835 SW Spring Garden St, Portland, OR 97219
503-347-1182
Website
Landscape consultation and design are at the forefront of what Harmony Design Northwest does to gather information from owners and the natural resources in the prospective space. How the customer feels is essential to getting it just right. Harmony Design Northwest creates the designs and oversees the building and installation of its components. Choosing the perfect plants, shrubs, and trees is an art and a vital task in creating beautiful, impressive surroundings. The views from the windows or a deck chair in the backyard should always bring joy.
---
J&C Lawn Care

5945 Southeast Equestrian Drive, Portland, OR 97236
971-273-5181
Website
Facebook
J&C Lawn Care Services is a full-service company offering design and construction of landscape projects, repair of old lawns, and installation of new sod. Its lawn and yard maintenance menu includes soil aeration and seeding, mowing, fertilization, shrub trimming, and leaf removal. With the company's help, home surroundings are made more attractive and healthy. Its mulch and rock ground covers work well in areas where it's difficult to grow grass, and these surfaces are a terrific backdrop for Japanese-style gardens. Weekly edging and trimming keep everything looking beautiful, and J&C Lawn Care does it all.
---
JA Bravo Landscape Maintenance

Portland, OR 97266
503-957 4241
Website  
JC Bravo Landscape Maintenance is a family-owned business that creates new and improved yards and keeps them looking beautiful. Whether it's laying sod for a lush lawn or crafting retention walls to display terraced plantings, JC Bravo does it all. In addition to general yard maintenance, it does cleanups, pressure washing, and weeding, so the customer can relax and enjoy their fresh new yard. Working with a small, family-owned business allows for flexibility, timeliness, and cost-conscious solutions to fit every budget.
---
Monaghan's Landscaping
7925 SW Canyon Ln, Portland, Oregon, 97225
503-847-9110
Website
Facebook
Have you been thinking about a patio, perhaps with a fountain or firepit? Do you want to replace that old, cracked driveway with paving stones and put a stone wall and flowers on one side? Monaghan's talented team bring their design and installation skills to create your vision. Retaining walls, terraces, and lush plantings are just part of what Monaghan's does. Other available services include the installation of automated sprinkler systems and laying sod.
---
Prestige Landscape Service & Tree Service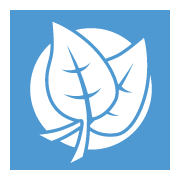 7025 NE 7th Pl Portland, OR 97211
503-333-7384
Website
Facebook
Prestige Landscape & Tree Service creates new or updated yards and gardens, along with raised beds, patios, and walkways, using natural resources, such as wood, stone, and organic ground coverings. Utilizing specialized landscape software, the company works closely with property owners to capture their vision and then goes to work to make it a reality with an eye for what is possible in any setting. One of its passions is creating living habitat gardens for birds, bees, and butterflies. Prestige will return for one-time, quarterly, or annual cleanups to keep their work pristine.
---
Rejuvenation Artisans
5010 SE 44th Avenue, Portland, OR 97206
503-459-9541
Website
Facebook
Rejuvenation Artisans Landscapes is a design, installation, maintenance, and consulting business that creates unique spaces that fit existing property benefits and challenges with the owners' visions in mind. Committed to sustainable resources and methods, its focus is on making outdoor natural beauty accessible to homeowners. Among the company's specialties — especially appropriate for the rainforest climate in the Pacific Northwest — are rain gardens with abundant ferns, bamboo, fountains, and other natural installations. These gardens aid in rainwater runoff by diverting it to flower beds and bypassing nonorganic surfaces, such as roofs and driveways.
---
Ross NW Watergardens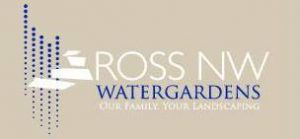 1127 NE 160th Ave Portland, OR 97230
503-761-3683
Website
Facebook
Ross NW Watergardens believes that done right, the best gardens will age gracefully with occasional maintenance. The company has expertise in water gardens and uses unique details, such as gates and fencing, to enhance them. Lighting and stone details fit with the company's drive to optimize natural spaces. While Ross NW Watergardens specializes in water gardens, the company adapts to owners' desires to create more traditional designs. Natural stone or wood staircases and seating add functional optimization of the space.
---
Sage Landscapes, LLC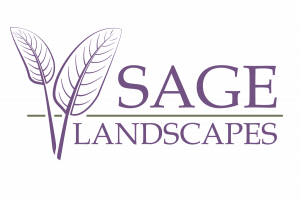 15644 SE Holly Ct, Portland, OR 97267
503-908-3210
Website
Facebook
Sage Landscapes is an expert in making home surroundings inviting and functional, whether working with 10 acres or one. Building on existing natural beauty, the company creates outdoor spaces that are inviting and practical, always using quality materials.  Stone, wood, and plants blend the outdoors with buildings, softening hard angles and taming rampant weeds. With fencing and strategic placement of trees and shrubs, yards can become more private and livable. Sage Landscapes are experts in installing fire pits and raised beds that can boost the value of your yard or patio.
---
More Landscaping & Gardening Ideas
Finding the right landscaping company for your home takes time. Until you settle on one that you like, you'll need to maintain your current property and research ideas for your landscaping project. Read our articles below to learn the basics of lawn care and gain inspiration for your landscape design.
Lawn care
Landscape inspiration