Best Gardening and Landscaping in Las Vegas, NV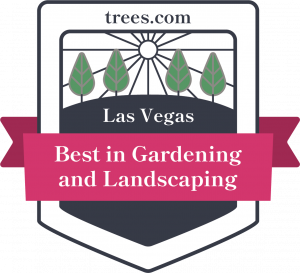 To help you find the best gardening and landscaping in Las Vegas, NV, we gathered information on over 27 landscapers and narrowed them down to the top 20 landscaping services based on their client reviews, available services, and professionalism.
The Top-Rated Gardening and Landscaping Services in Las Vegas, NV
The Best Gardening and Landscaping in Las Vegas, NV
---
2-15 Landscaping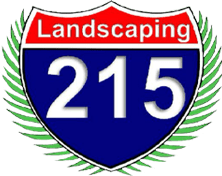 5525 West El Parque Ave., Las Vegas, NV 89146
702-766-0005
Website
Facebook
2-15 Landscaping is a family-owned and operated company that provides full-service residential and commercial gardening services, with customized solutions that meet each clients' needs. Services range from installing lawns, sods, grasses, trees, shrubs, and synthetic turf to landscape lighting design and installation. The professionals can install and upgrade hardscape features as well as work on desert landscaping, including products such as desert plants and weed blocks. Other services include designing, installing, and repairing various irrigation systems, from small residential sprinklers to complex systems for commercial properties.
---
Cacti Landscapes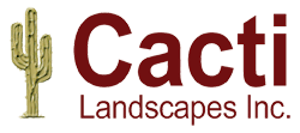 8521 Soneto Ln., Las Vegas, NV 89117
702-370-5000
Website
Facebook
Cacti Landscapes handles landscape installation, routine maintenance, and repair. A company founded in 2002, its professionals leverage its experience to help clients establish and tend to their gardens with the least care possible. Landscape maintenance services, including yard cleanup and olive tree spraying, enable the outdoor area to look new all year long. Cacti Landscapes also delivers plant care, irrigation check-ups and repair, weed control, and tree trimming services that go hand in hand with the surrounding.
---
Chip-N-Dale's Landscaping

3001 Westwood Dr., Las Vegas, NV 89109
702-655-9745
Website
Facebook
In business since 1995, Chip-N-Dale's Landscaping is a full-service design-build landscape firm that delivers custom landscaping services to residential property owners. It works toward fulfilling clients' visions of establishing curb appeal by professionally maintaining landscapes. The staff creates individualized maintenance packages, with services including aeration, pruning bushes, and trimming trees. The company also handles pest and disease management as well as fertilization and soil enhancement. Other services include the installation of fire features, low voltage lighting, waterfalls, outdoor kitchens, and statuary.
---
Cinder Lawn Care Services LLC
4662 Meredith Ave., Las Vegas, NV 89121
702-782-3149
Website
Facebook
Cinder Lawn Care Services LLC provides commercial and residential ground management and landscaping solutions. It designs, installs, and maintains landscapes as well as handles tree planting and maintenance. The bilingual supervisors work on perennial and woodland gardens and fully stocked nurseries. Pesticide application, mowing, fertilization, and garden care services are also available. With decorative fencing or walkway and stair services, clients can enhance their outdoor spaces, and other services include snow plowing and Christmas lighting. Cinder Lawn Care Services LLC uses plant solutions that are environmentally and biologically friendly.
---
Green Guru Landscaping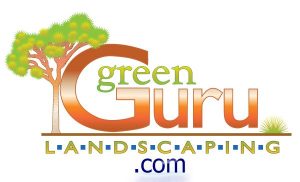 3153 Pawtucket Ln., Las Vegas, NV 89141
702-949-2988
Website
Facebook
Green Guru Landscaping delivers modern landscaping services. It helps clients establish their compounds via services such as tending to grass and tree shrub gardens, upgrading existing landscapes, and garden protection through fencing. The staff works on drainage system installation, and it also replaces existing water features. The company handles the repair and maintenance of irrigation systems such as sprinklers. Green Guru Landscaping installs landscape lighting and patio covers and handles renovations for masonry bricks and stones.
---
Green O' Aces Pools and Landscape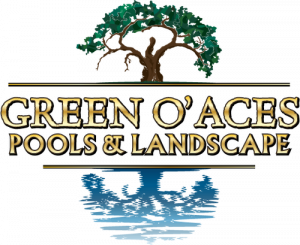 3595 South Town Center Dr., Ste. 109, Las Vegas, NV 89147
702-916-4777
Website
Facebook
Green O' Aces Pools and Landscape has been providing custom landscaping services to residential property owners since 1999. Its designers create ideal outdoor living spaces while the landscape crew works on the landscape installation process. The landscape design team collaborates with pool designers to develop a unique balance of landscape and waterscape, including the incorporation of special plants. The company also delivers outdoor living design solutions such as kitchen, living area, fireplace, and patio covers installation. Other services include sizing and remodeling swimming pools and spa designing.
---
Jr's Lawn Maintenance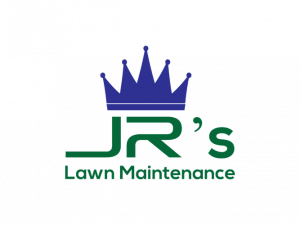 Las Vegas, NV 89101
702-409-9322
Website
Facebook
Jr's Lawn Maintenance is a family-owned and operated company with over 12 years of experience providing residential landscaping services. It works on bush trimming, weed removal and spraying, trash or junk removal, general cleanups, and rock installations. The staff also handles desert lawn maintenance and delivers irrigation repair services, including sprinkler repair and valve replacement. Water management involves managing watering with controllers and adjusting irrigation watering schedules. Jr's Lawn Maintenance mows turf areas, fertilizes lawns, removes suckers from trees, and shapes hedges and bushes.
---
JTB Landscapers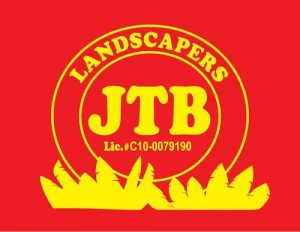 6628 Sky Pointe Dr., Las Vegas, NV 89131
702-425-5581
Website
Facebook
JTB Landscapers is a privately owned and operated firm that provides landscaping design, construction, and architecture services to commercial and residential property owners. Its designers blend nature and culture to bring clients' outdoor dreams into reality. Services include the establishment of artificial and real grass, trees, shade awnings, and water features. The staff handles desert landscaping and delivers custom planting services. JTB Landscapers also works on overhauling and installing, upgrading, and repairing landscapes, with solutions involving drip systems, irrigation lines, stone walls, decorative pavers, and firepits.
---
Landscape Creations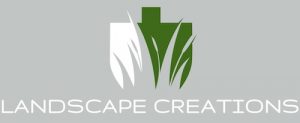 4522 West Diablo Dr., Ste. D-101, Las Vegas, NV 89118
702-373-1060
Website
Facebook
Landscape Creations handles landscape design, installation, repair, and maintenance in residential properties. With over 27 years in business, the landscaping team leverages the years of experience to deliver quality services and the ideal outdoor spaces by combining lighting, softscaping, and hardscaping. Services include desert landscaping and installing water features and putting greens. The professionals offer quarterly maintenance and once-a-year cleanup services on sprinklers and irrigation systems. Other services include installing and repairing broken pipes, rotary heads, outdoor lightings, misting systems, retaining walls, and decorative ponds.
---
Less Stress Landscape

7316 Wild Roar Ave., Las Vegas, NV 89129
702-530-0954
Website
Facebook
Less Stress Landscape offers customized landscape solutions aiming to meet each client's demands. Its professionals help clients establish the yards of their dreams by delivering free consultation services and landscaping advice. Landscaping services include weed removal, lawn mowing, the establishment of natural grass beds and artificial turfs, tree trimming, and pruning. The company also handles desert lawn cleanup and maintenance to establish appealing yards that look new every time.  Less Stress Landscape deals with home remodeling and fence building and repair.
---
Living Water Lawn and Garden

6955 North Durango Dr., #1115-380, Las Vegas, NV 89149
702-655-5593
Website
Facebook
Living Water Lawn and Garden is a family-owned and operated landscaping firm providing landscape and hardscape installation, repair, and maintenance services to homeowners since 2000. Its technicians create custom outdoor spaces, including conducting extensive works while prioritizing minimum management requirements. Living Water Lawn and Garden establishes plant databases, water features, artificial turfs, and putting greens. Landscape maintenance includes services such as paver cleaning, sealing, and restoration. The company also installs fire pits, fireplaces, landscape lighting, and outdoor kitchens.
---
Mauri Landscapes

8355 Ranch Destino Rd., Las Vegas, NV 89123
702-837-5757
Website
Facebook
Mauri Landscapes is a full-service family-owned and operated company that has been providing residential landscaping services since 1998. Its services include shrub trimming, weeding, small tree pruning, and plant and flower establishment. The gardening experts deliver maintenance services such as lawn care and cleanup. Mauri Landscapes also offers free consultation services along with the installation, renovation, and upgrading of sprinkler heads and water-efficient rotor heads. Other services include wall decoration.
---
Nature by Design LLC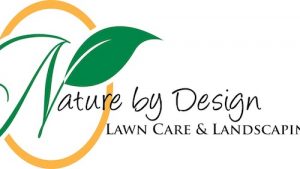 4825 East Wyoming Ave., Las Vegas, NV 89104
702-505-1185
Website
Facebook
Nature by Design LLC is a family-owned and operated landscaping company. With over 12 years of experience, it provides landscaping services that enhance the health, beauty, and value of properties. Services include palm and edge trimming, sod installation, fertilization, and weed control. Their experts commit to enhance the curb appeal of compounds all year long by delivering regular maintenance and cleanup services. Other services available include remodeling existing landscapes, repairing irrigation systems, and installing new landscape systems.
---
Nice Garden Landscape

1914 Marlin Ave., Las Vegas, NV 89101
702-764-2434
Website
Nice Garden Landscape remits modern-day landscaping repair, installation, and maintenance services that go hand in hand with the outdoor beautification design. It dispatches landscaping services such as palm tree trimming, the installation of artificial grass, and gardening jobs. Company lawn experts also offer landscape and lawn maintenance services, inspections, and cleanups weekly, monthly, or biweekly. Additional services include house maintenance and sprinkler and irrigation systems repair, remodeling, upgrading, and installation.
---
NV Landscapes LLC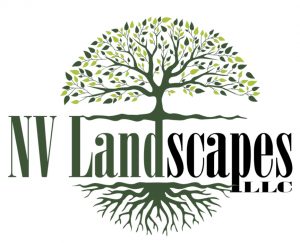 7495 West Azure Dr., Las Vegas, NV 89149
702-708-6905
Website
Facebook
NV Landscapes LLC is a locally owned and operated landscaping company that has worked on residential and commercial landscape maintenance, repair, and design since 2008. It employs over 15 years of experience to deliver services such as installing artificial turf and water features along with creating and installing lawns. The experts provide maintenance services that keep yards looking new year-round. NV Landscapes LLC also customizes exterior lighting systems and installs, renovates, and repairs fire pits and fireplaces, irrigation systems, and outdoor kitchens.
---
On Time Landscaping
7455 Arroyo Crossing Pkwy., Ste. 220, Las Vegas, NV 89113
702-348-8399
Website
Since 2008, On Time Landscaping has provided residential, commercial, industrial, and office landscaping services. Grass installation and conversion, plants and weed spraying, and bushes and tree trimming services make clients' outdoor beautification visions become a reality. The company utilizes a software-based irrigation leak detection method to manage water. It also remits regular cleanup and landscape maintenance services, including monthly or yearly hedge trimming. On Time Landscaping handles renovations and installs new backyards, irrigation systems, bushes, trees, and decorative rocks.
---
Ready Landscape And Sprinkler

1415 Maryland Pkwy., Las Vegas NV 89104
702-569-0663
Website
Ready Landscape And Sprinkler has been providing landscaping design, installation, and repair services to meet the modern-day demand for appealing outdoor spaces. It materializes clients' dreams by collaborating to design and deliver services such as front yard conversion from turfs to the desert landscape, artificial and natural grass establishment, and hedge trimming. The professionals also handle landscape maintenance, including regular inspections and cleanups of sprinklers and irrigation systems. Ready Landscape And Sprinkler provides landscaping design and installation services on sprinklers, patios, and patio covers.
---
Ruben's Lawn Service
131 Sir George Dr., Las Vegas, NV 89110
702-399-6658
Website
Facebook
Ruben's Lawn Service has been delivering residential design and installation landscaping services since 1995. It applies over 20 years of experience to provide beautiful landscapes through shrub trimming, flower garden establishment, pruning, fertilizing, and weed, stump, and sod removal. The professionals also establish landscapes that appear appealing all year long by delivering xeriscaping maintenance and yard cleaning services. Ruben's Lawn Service handles drip irrigation, valve, and sprinkler repairs.
---
The Landscape Kingdom

2145 N Carroll St., North Las Vegas, NV 89030
702-573-6495
Website
Facebook
Founded in 2009, The Landscape Kingdom helps homeowners who have been served with HOA violation letters. Its landscaping services include planting and trimming trees, removing weeds, eliminating bushes, mulching, and removal of fake grasses. The experts establish appealing outdoor spaces by delivering maintenance services such as yard cleaning and irrigation system check-ups. The Landscape Kingdom also deals with the installation and remodeling of irrigation systems, glass, and stonework.
---
Walker Landscape Maintenance

6430 McGill Ave., Las Vegas, NV, 89122
702-566-4600
Website
Facebook
Walker Landscape Maintenance enhances the beauty of its clients' yards by providing residential and commercial landscaping services. Its professionals establish appealing outdoors by delivering services such as weed control, installing artificial turfs, and mowing grass. They also provide maintenance services, including establishing and caring for flower beds as well as cleaning services that encompass leaf pick up and removal. Walker Landscape Maintenance replaces unused grass with desert-friendly grass and works on concrete paver installations.
---
Lawn care
Landscape inspiration