Best Gardening and Landscaping in Houston, TX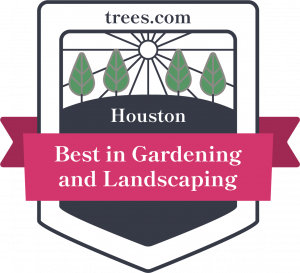 To help you find the best gardening and landscaping in Houston, TX, we gathered information on over 15 landscapers and narrowed them down to the top 13 landscaping services based on their client reviews, available services, and professionalism.
The Top-Rated Gardening and Landscaping Services in Houston, TX
The Best Gardening and Landscaping in Houston, TX
---
Archer Services

11714 Boudreaux Rd., Tomball, TX 77375
281-203-7615
Website
Facebook
Since 2008, Archer Services has brought its client's landscaping ideas to life, designing proposals and working with the client during each construction step. Whether designing and constructing new walkways or fountains or installing seasonal flowers or irrigation systems, the goal is to complete the project efficiently, so all that remains is regular maintenance. Archer Services has degrees in landscape architecture and planning and development and attends regular training and courses. Available services include landscape planning and design, landscape construction and maintenance, and lawn care.
---
Christian Complete Landscape

14909 Treichel Rd., Tomball, TX 77377
713-817-3489
Website
Facebook
Christian Complete Landscape provides affordable and professional landscape design, hardscaping, outdoor lighting, and irrigation services. In business for over 25 years, it has experience with projects, such as stone walkways, steps, patios, and water installations. The company helps clients with irrigation and drainage matters, designing systems according to their property's needs. It also performs fence installation and removal, synthetic lawn installation, and Christmas decorating, so you can have more family time. Consult with Christian Complete Landscaping on your commercial or residential landscaping project and receive a free estimate.
---
Fernandez Landscape
10559 Logger Pine Trails, Houston, TX 77088
713-597-0907
Website
Facebook
Family-owned Fernandez Landscape prides itself on completing projects thoroughly and quickly, creating a custom landscape design that is impressive and striking to meet your needs. The company consults with each customer to plan their project, providing free estimates to help get it started. It performs various tasks, such as custom walkways and patio installation, water flow evaluation, and plant and tree care. Fernandez Landscape also offers monthly lawn maintenance plans, skid steer and dump-trailer services for yard clean up, concrete work, and handyman services.
---
Greenscape Innovation

1501 Ashland Dr., The Woodlands, TX 77385
936-271-5001
Website
Facebook
Greenscape Innovation, in business since 2001, creates beautiful landscaping for the entire family to enjoy. It works closely with each client to create unique landscapes. Whether it is installing sod walkways or rock gardens, planting trees and bushes, or building outdoor living spaces, the company makes the yard an extension of the home. It also performs lawn and tree care, including tree pruning, removal, and clean up. Greenscape Innovation is a licensed irrigator and can assist with drainage issues, such as installing drains and state-of-the-art sprinkler systems.
---
Houston Landscape Pros

1300 West Sam Houston Parkway South, Ste. 100, Houston, TX 77042
713-396-3320
Website
Facebook
Houston Landscape Pros understand that landscaping requires several steps, including design, construction and installation, and maintenance. The design process requires each client to decide which elements to include, such as real or synthetic lawns, hardscapes, fencing, plant arrangement, and lighting. It offers a selection of packages depending on your needs, and these packages plants, fertilizer, and labor costs. Lighting packages are available to boost your home's curbside appeal and security. The company also performs tree trimming and installs sprinkler systems, patios, walkways, and fountains. Houston Landscape Pros is a licensed irrigator experienced with drainage solutions, such as french drainage, sump pumps, and catch-basin systems.
---
Humble Landscaping Services
20543 Marker Ridge Dr., Humble, TX 77338
832-895-1900
Website
Facebook
Humble Landscaping Services is a single source for landscaping solutions and creating outdoor living spaces. It focuses on enhancing the customer's home value and appeal through landscape design, artificial turf or grass installation, tree removal, drainage solutions, and plant installation. The company prides itself on attention to detail, with customer satisfaction being its only goal. Humble Landscaping Services is fully licensed and insured, and it guarantees that experienced employees will work on your landscaping project.
---
J&J Landscape and Irrigation
15110 Adelfina St., Sugar Land, TX 77498
832-907-0609
Website
Established in 2015, J&J Landscape and Irrigation is a family-owned company that focuses on designing and completing big and small projects for clients' homes or businesses. It installs flower beds, shrubs, trees, and grass, and sprinkler system installation and repair services are available. The company prides itself on customer satisfaction by providing skilled work and using quality products at reasonable prices.  J&J Landscape is ready to help you with your landscaping needs, including soil or gravel placement, setting flagstones walkways, and laying sod.
---
Leon Landscaping Svc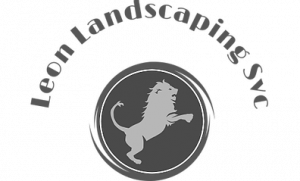 2930 Star Peak Dr., Houston, TX 77088
832-885-1669
Website
Facebook
Leon Landscaping Svc works hard seven days a week to provide customers with prompt, high-quality, individualized service at competitive prices. It negotiates rates, so you know you're getting the best price. The company dedicates a full crew to each job, no matter how large or small, and takes on residential and commercial properties. Services include general yard maintenance, such as lawn care, edging, tree or bush trimming, seasonal clean-ups, flower beds, and mulch installation. Leon Landscaping Svc also performs maintenance work, such as junk removal, interior painting, and moving and cleaning services.
---
Mike Ball Irrigation Landscape & Lighting

16034 Highlander Dr., Houston, TX 77082
713-818-1354
Website
Facebook
Mike Ball Irrigation Landscape & Lighting has over 30 years of landscaping experience. Continually learning from experts throughout the landscaping industry, the company is passionate about water conservation and efficiency in landscaping projects. It designs each project with water-conserving irrigation methods to create an effective, cost-saving system that keeps plants beautiful and healthy. Certified concrete pavers and experienced stonemasons, Mike Ball Irrigation can install your patio, walkway, fire pit, or outdoor kitchens. It also installs lighting to enhance and add security and ambiance to your outdoor space, using low voltage LED landscape lighting.
---
Natural Wonders Landscaping

407 Coronado St., Houston TX 77009
832-324-3633
Website
Facebook
Natural Wonders Landscaping aims to form long-term relationships with its clients through high-quality professional work and 100% customer satisfaction. It makes each project appealing and memorable, designing landscapes for offices, apartments, business fronts, and homes. The company uses sustainable native plants and organic fertilizers and pesticides, and it creates water-saving irrigation systems to help save you time and money. It can also install landscape lighting to enhance and secure your home or office and construct patios, concrete walkways, and enclosures to extend your living space. Regular maintenance packages are available, and Natural Wonders offers professional mowing, edging, fall scalping, and tree removal.
---
Nature Springs Landscaping

702 W. Sawyer St., Houston, TX 77007
832-455-1383
Website
Facebook
Nature Springs Landscaping has over 15 years of experience providing excellent landscape and lawn-care services in Houston. Using appealing and straightforward ideas and planning, it produces landscape and hardscape designs and installations for residential and commercial clients. Services include sod or synthetic grass installation, irrigation systems, fencing, tree pruning, and tree removal. Nature Springs has multiple service packages available for routine yard maintenance at a reasonable price, and it also has a power wash service for cleaning patios and driveways.
---
New Roots Landscaping & Antiques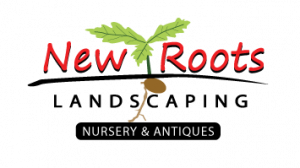 5117 North Main St., Houston, TX 77009
713-485-4791
Website
Facebook
Founded in 1996, New Roots Landscaping & Antiques creates brilliant and unique landscape designs. The company meets with clients to develop personalized plans, examine the property, and address concerns. New Roots uses environmentally friendly methods and has various antiques available to give your landscape a unique appearance, and it stays in contact throughout the entire process. It can install ecologically friendly water features, trellises, and arbors, and it also offers garden plumbing, tree trimming, and free consultations. Maintenance plans are available for property upkeep.
---
Strong Landscaping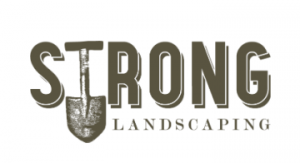 9337B Katy Freeway #223, Houston, TX  77024
713-469-4449
Website
Facebook
Since 2000, Strong Landscaping has created unique outdoor living spaces for homes and businesses, designing each project to express the client's vision. It builds made-to-order faux bois, selects plants, and furnishings specifically for each project to help clients define their unique ideas. To keep your yard looking great and prevent possible damage, it installs and designs irrigation systems and performs seasonal maintenance. It also installs outdoor lighting to help shape a mood for the outdoor spaces. Strong Landscaping offers continual garden care services to maintain the look of your landscape year-round.
---
Lawn care
Landscape inspiration