Best Gardening and Landscaping in Austin, TX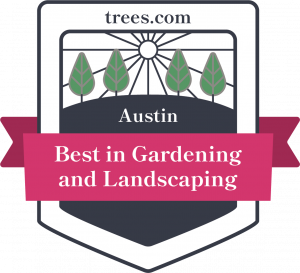 To help you find the best gardening and landscaping in Austin, TX, we gathered information on over 20 landscapers and narrowed them down to the top 19 landscaping services based on their client reviews, available services, and professionalism.
The Top-Rated Gardening and Landscaping Services in Austin, TX
The Best Gardening and Landscaping in Austin, TX
---
Adam's Lawn Service Austin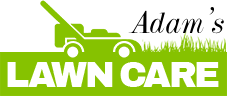 14514 Robert I Walker Blvd., Austin, TX 78728
512-985-4982
Website
Adam's Lawn Service Austin has been serving commercial and residential customers since 2015. This locally-owned company is passionate about turning ordinary gardens into outdoor areas that promote tranquility through its full range of landscaping and gardening services. By fully understanding its clients' needs and wants, Adam's Lawn Services Austin develops a customized plan that includes specific tree and lawn care needs and ongoing maintenance, all implemented by its team of trained professionals.
---
ATX Prestige Landscaping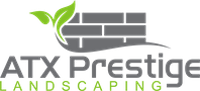 Austin, TX 78746
512-749-8853
Website
Facebook
For more than 15 years, family-owned ATX Prestige Landscaping has been delivering landscaping solutions to clients in Austin and the surrounding areas. It works closely with each client to create a unique design to make the most of any outdoor area while taking the aesthetic appeal, the terrain, and ongoing maintenance into consideration. ATX Prestige specializes in incorporating walkways, retaining walls, patios, and fire pits into its designs and uses a variety of quality materials to ensure each project aligns with customer expectations.
---
Austin Gardeners

18414 N. Heatherwilde, Pflugerville, TX 78660
512-845-1531
Website
Facebook
Serving the Greater Austin area, Austin Gardeners creates landscaped designs that express quality. It has more than 15 years of experience working on projects of different sizes, from small front yard redesigns to installing large backyard entertaining spaces. Working with each client, the company uses a variety of techniques to enhance their outdoor spaces, including utilizing lighting, custom cement and stonework, fencing, and decking. Other services include the installation of outdoor kitchens, sod and artificial turf, and irrigation systems. Austin Gardeners promotes xeriscaping by incorporating native Texan foliage into their landscaping, including local trees, flowers, and plants.
---
Austin Modern Landscape Design Build Firm
1412 Collier St., Studio C, Austin, TX 78704
512-368-2001
Website
Facebook
Austin Modern Landscape Design Build Firm works in collaboration with its customers to deliver external spaces that express each families' lifestyle. It aims to create a seamless transition between indoor and outdoor living, designing spaces that are both aesthetically pleasing and fully usable. After coming up with a preliminary design, the team takes client ideas and budget into consideration when choosing materials and construction methods. During construction, a designated project manager oversees the project to keep it on schedule, providing regular updates to customers and ensuring the final product is the landscaped space they envisaged.
---
Austin Native Landscaping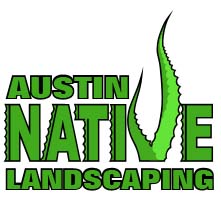 1214 Barton Hills Dr., Austin, TX 78704
512-705-5397
Website
Austin Native Landscaping is a one-stop-shop for local residents looking to transform their outdoor spaces. Since 2010, the company has specialized in using local plants to create stylish, low maintenance landscapes. It focuses on xeriscape design and installation, employing Austin and Central Texan drought-resistant perennials that thrive with minimum amounts of fertilizer and water while providing a natural habitat for local wildlife. Austin Native Landscaping also offers hardscaping and creates edible permaculture designs, raised vegetable beds and outdoor living areas that can incorporate fireplaces, kitchens, and water features.
---
Castro Family Landscaping, LLC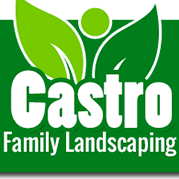 4803 Misty Slope Lane, Austin, TX 78744
512-337-6335
Website
Facebook
Castro Family Landscaping serves commercial, residential, and rural customers in Austin and the surrounding communities. It designs and cultivates the landscaping of gardens and yards of any size, employing different methods and features to install sod, gavel, French drains, stone flower beds, pavers, and Mediterranean courtyards. Other services offered by Castro Family Landscaping include tree and bush pruning, gutter cleanout, power washing, emergency repairs, and regular lawn maintenance, such as edging, blowing, and weed treatment.
---
Crafted Outdoor Living & Design, LLC

439 Industrial Blvd., Austin, TX 78745
512-539-7844
Website
Facebook
Crafted Outdoor Living & Design specializes in taking simple ideas and turning them into modern landscaped gardens. By working closely with customers, its team of experienced landscape construction professionals builds beautiful outdoor spaces using a variety of design features, including decking, seating, pavers, retaining walls, and planters. The final products are both functional and somewhere that clients and their families will enjoy spending time outdoors. All work carried out by Crafted Outdoor Living & Design complies with the highest industry standards.
---
Eden Garden Design
3535 Bee Caves Rd., Ste. B, Austin, TX 78746
512-775-2074
Website
Facebook
For more than a decade, Eden Garden Design has been transforming outdoor spaces from new constructions to landscape remodeling. Its unique creations incorporate native plants and hardscape materials to produce functional and aesthetic outdoor areas with water and fire features, outdoor kitchens, patios, swimming pools, and custom sculptures. In addition to working on commercial and residential properties, Eden Garden Design offers land and shoreline restoration and has experience designing urban meadows, outdoor classrooms, and nature trails.
---
G's Landscaping

8512 Brookfield Dr., Austin, TX 78758
512-877-6650
Website
Facebook
G's Landscaping has more than 10 years of experience creating outdoor landscapes that enhance commercial and residential properties. During an initial consultation, its team spends time getting to know each client's ideas and desires before producing a professional landscape design blueprint that includes planting information, material samples, accessory photos, detailed notes, and cost estimates. Using sustainable landscaping processes, the company then implements the plan to bring these ideas to life. G's Landscaping also provides customized maintenance programs that allow customers to choose specific services that best suit their outdoor space.
---
Green Planet Scapes

10807 N FM 620, Austin TX 78726
512-693-9575
Website
Facebook
Green Planet Scapes has been designing custom landscapes for the local community since 2017. Its team of certified exterior designers and constructors use decking and patios, lighting, furniture, plants, and stonework, utilizing all available space to transform front and back yards, create beautiful living spaces, and increase a home's appeal. The company offers full irrigation installation to minimize water usage, including solar-powered and smart-enabled systems. Green Planet Scapes also designs and constructs customized outdoor kitchens.
---
Irrigation Repair in Austin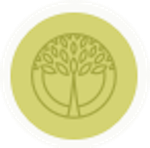 16206 Summit Dr., Austin, TX 78728
512-484-8366
Website
With more than 10 years of landscaping experience, Irrigation Repair in Austin understands that each yard is unique and develops designs that make the best use of the available space and terrain. The company values customers' input and involves them in every part of the landscaping process so that the final product delivers on expectations and enhances their outdoor lifestyle. Other services include tree removal and trimming, pruning, flower bed tending, and mulching. Irrigation Repair in Austin also offers irrigation system installation, repairs, and maintenance.
---
Native Edge Landscape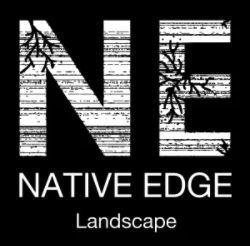 1426 W. Howard Ln., Austin, TX 78728
512-351-4000
Website
Facebook
Since 2008, Native Edge Landscaping has been providing landscaping services, using environmentally sustainable practices and plants that are native to the local area. Its designs are fully-customized, taking into consideration the budget, ideas, and lifestyle of clients, and each technical landscape blueprint is unique to every property. After final design sign-off and installation, the company offers tailored maintenance programs, which include a 90-day plant replacement plan. Native Edge Landscape also installs a variety of artificial turfs, including hard-wearing turf specifically designed for customers with children and pets.
---
PRT Landscaping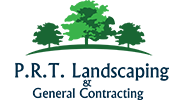 1330 N Turnersville Rd., Buda, TX 78610
512-709-6344
Website
PRT Landscaping offers businesses and homeowners a range of landscaping services, from full design and installation to regular lawn maintenance. Whether installing a new gazebo, remodeling a front yard, or landscaping the grounds of a shopping center, its team of architects and landscaping experts uses all its skills to deliver the quality finish customers expect. Services include xeriscaping, fertilization, planting, sod installation, fencing, and rock work, such as river rock, flagstone, and gravel.
---
Red Agave ATX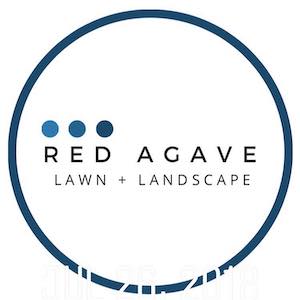 7913 Posten Lane, Austin, TX 78744
​512-695-7566
Website
Facebook
Red Agave ATX creates modern customized landscaping designs that make outdoor areas more functional and add value to any residential or commercial property. It understands that each client is unique and embraces these differences in every design. Water conservation is a priority, and the company incorporates native plants that have adapted to the Austin climate and require the minimum amount of maintenance. Other services offered by Red Agave ATX include property cleanup, gravel maintenance, lawn aeration, mulching, and tree trimming.
---
Resolution Gardens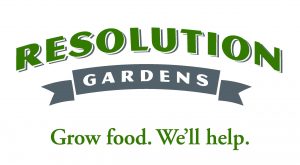 7006 Meador Ave., Austin, TX 78752
512-743-4245
Website
Facebook
Since 2009, Resolution Gardens has transformed more than 1,000 gardens in Greater Austin, Pittsburgh, and Pennsylvania. It specializes in helping customers grow their own food by designing traditional victory gardens or creating edible landscapes. The company can work from a blank canvas or remodel existing gardens so clients can achieve their gardening goals. Resolution Gardens' designs involve a range of different techniques and features, including drip irrigation, permaculture, xeriscaping, butterfly gardens, chicken coops, and native lawns. Customers can also purchase raised-bed garden kits and benefit from gardening lessons.
---
River Rock Lawn & Landscaping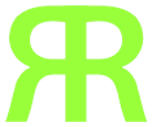 2105 W Howard Lane, Austin, TX 78728
512-633-4085
Website
Facebook
River Rock Lawn & Landscaping designs and constructs unique customized landscapes for outdoor spaces of any size or shape. This family-owned company works hand-in-hand with its clients from the initial design phase to material selection and installation, ensuring that every project is on budget, on time, and delivers on expectations. River Rock Lawn & Landscaping also has experience installing low maintenance and eco-friendly synthetic grass, turf, and putting greens on the grounds of residential homes and commercial properties, including apartment complexes, playgrounds, and colleges.
---
Seedlings Gardening, Inc.

2901 Delwau Lane, Austin, TX 78725
512-298-9396
Website
Facebook
For more than a decade, Seedlings Gardening has designed functional, sustainable landscapes that inspire its clients to spend time outdoors. Its design team works in collaboration with each customer to understand their ideas and create modern designs that can include groundcovers, lighting, hardscapes, planters, and irrigation systems. The company employs conservation-based principles and focuses on saving water by using drought-tolerant plants that provide natural habitats for local wildlife. Customers can also sign up for Seedlings Gardening's seasonal or regular maintenance programs, which include pruning, mulching, and pest control.
---
Terra Dura Landscapes LLC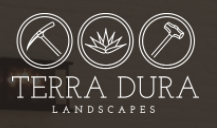 6214 N Lamar Unit C, Austin, TX 78757
512-400-4198
Website
Facebook
Terra Dura Landscapes specializes in creating and installing ecologically-friendly landscapes that work in harmony with Austin's natural ecosystem. It develops designs to suit the needs of each client and their unique yard or garden, using the principles of xeriscaping and incorporating high-quality natural materials and plants that are native to the region. Terra Dura Landscapes uses a vast array of materials, including steel, fences, patios, lighting, and stonework, to create aesthetically pleasing and functional landscapes to match every budget.
---
Top Choice Lawn Care

9714 Circle Dr., Austin, TX 78736
512-291-7050
Website
Facebook
Since 2005, Top Choice Lawn Care has been transforming yards, gardens, and commercial properties for the communities of West Austin. This veteran-owned company utilizes a range of methods to enhance the curb appeal of any property and create attractive and usable outdoor living and entertaining areas. Landscaping services include bed creation, fertilization, top dressing, planting, sod installation, and aeration. Top Choice Lawn Care's team of turf and landscaping professionals also offers an irrigation installation and repair service, as well as lawn care, mowing, and maintenance.
---
Lawn care
Landscape inspiration