Best Christmas Tree Farms in San Antonio, TX
Best Christmas Tree Farms in San Antonio, TX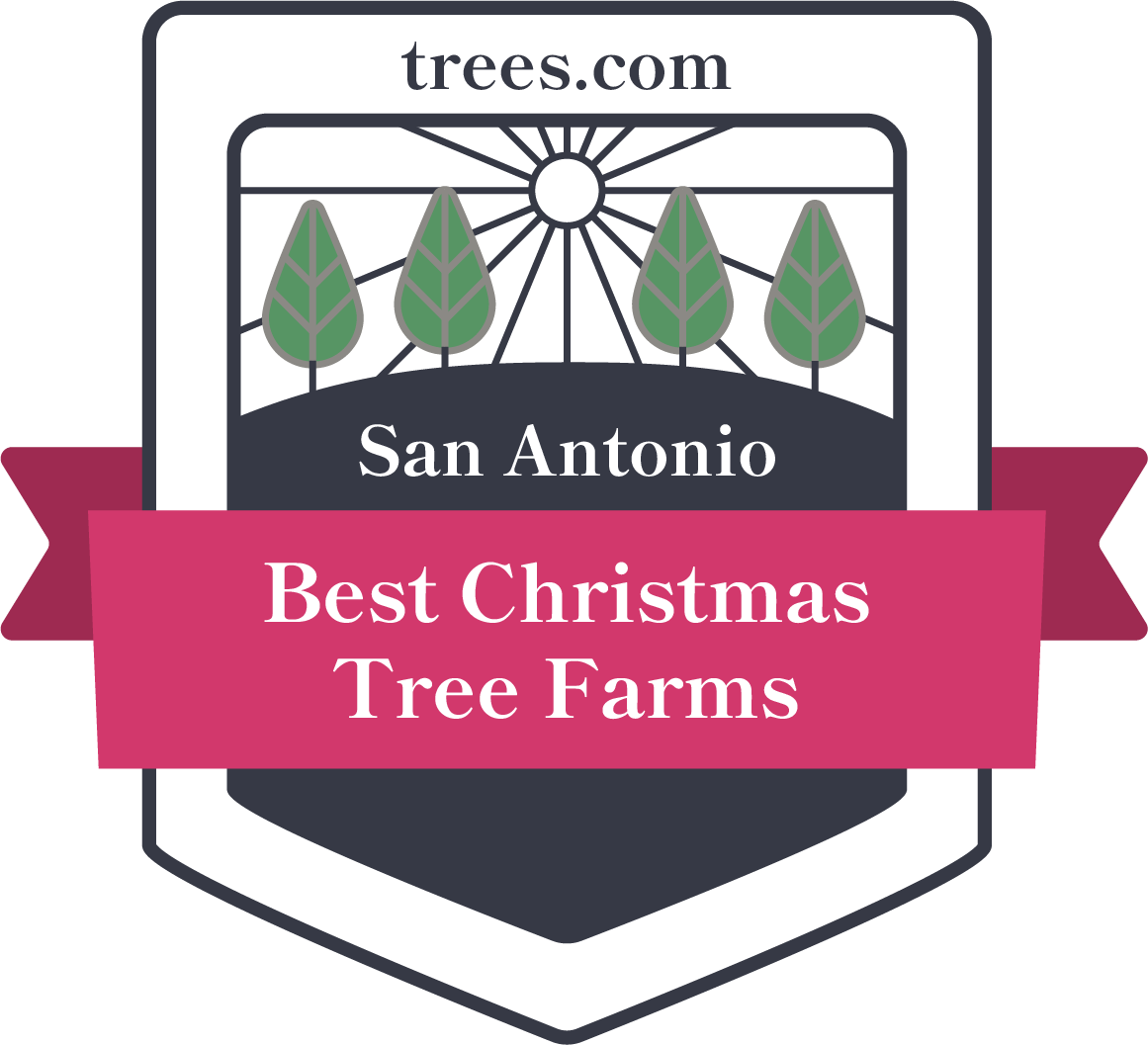 To help you find the best tree for the holidays, we researched every tree farm in San Antonio, TX and narrowed down to the top 7 Christmas tree farms based on their availability, customer reviews, and other amenities.
How We Arrived at Our Top Christmas Tree Farms
Our goal is to connect homeowners with the best Christmas tree farms in the area. To find the top picks in San Antonio, we scored companies on 25 criteria across five categories and hand-picked a list of the best.
Availability

Responsive communication and convenient scheduling for customers.

Credentials

Years of experience in the field, plus appropriate licensing and awards.

Reputation

A track record of positive customer reviews and outstanding service.

Services

Offers the most important services popular with customers.

Professionalism

A reputation of reliable and honest business practices.
Top Rated Christmas Tree Farms in San Antonio, TX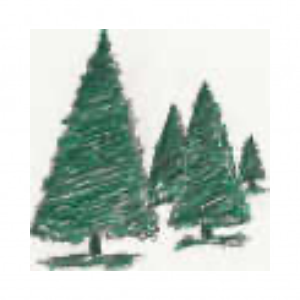 805 Phil's Road Pipe Creek, TX 78063
Pipe Creek Christmas Tree Farm
Pipe Creek Tree Farm opens on the Monday of Thanksgiving week and offers living Christmas trees, including Afghan pine, Leyland cypress, and the ever-popular Fraser fir. The farm provides saws and measuring poles, and attendants are available to help customers cut trees and bring them in from the field. Trees are wrapped in netting, and customers are given enough rope to tie them to their vehicle. Pipe Creek Tree Farm also sells fresh, fragrant Fraser fir wreaths.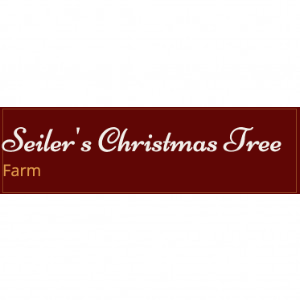 4100 Jakes Colony Road Sequin, TX 78155
Seiler's Christmas Tree Farm
Seiler's Christmas Tree Farm has over 8,000 Virginia pine, loblolly pine, Carolina sapphire, and Leyland cypress trees for customers to choose from. The farm provides sharp saws to cut the trees and wagons to haul them in from the field. Staff is available to shake out any loose needles and bag customers' trees at the time of purchase. Seiler's Christmas Tree Farm is open after Thanksgiving from 9:00 a.m. to 4:00 p.m., Monday through Friday, and from 9:00 a.m. until 6:00 p.m. on weekends.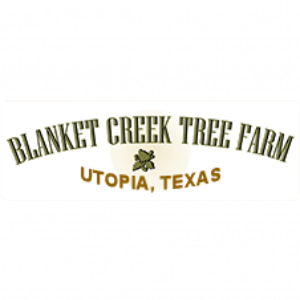 1920 Nacogdoches Road, #202 San Antonio, TX 78209
Blanket Creek Tree Farm of Utopia, Texas
Started on a country ranch in 1999, Blanket Creek Tree Farm offers customers a variety of Christmas trees grown in 45-gallon containers, and selected larger trees are also available in 95-gallon containers. Landscapers and resellers can pick up their trees on flatbed trailers, and the farm has workers who can load them for transport. Blanket Creek Tree Farm can also arrange to have up to 24 trees delivered to a customer's location or shipped in small trailers.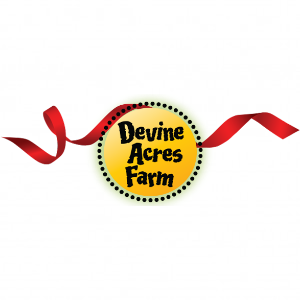 944 FM 2200 West Devine, TX 78016
Devine Acres Farm
Established in 2002, family-owned Devine Acres Farm sells hypoallergenic Leyland cypress and Arizona cypress Christmas trees up to 8 feet tall. The farm has 6- to 10-foot tall fresh Fraser fir trees available for purchase that are shipped in from North Carolina. Activities offered on weekends during the holiday season include marshmallow roasts, family games, and gemstone mining. Devine Acres Farm is open for tree cutting from 10:00 a.m. to 5:00 p.m. on Nov. 25-27 and Dec. 2-4.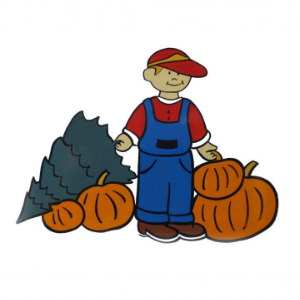 120 Natures Way Elgin, TX 78621
Elgin Christmas Tree Farm
Elgin Christmas Tree Farm has Virginia pine and hypoallergenic Leyland cypress trees available for sale. Customers are encouraged to take a hayride to the field to search for the perfect Christmas tree. An attendant will pick up the cut tree and bale it for the ride back to the customer's home. The farm is open from 10:00 a.m. to 2:00 p.m. Monday through Friday, 10:00 a.m. to 5:30 p.m. on Saturday, and 12:00 p.m. to 5:30 p.m. on Sunday.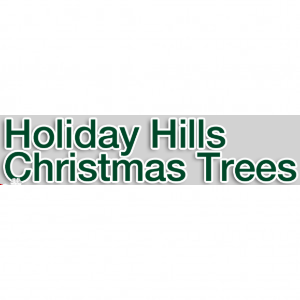 10825 Culebra San Antonio, TX
Holiday Hills Christmas Trees
Family-owned Holiday Hills Christmas Trees is open to the public from 11:00 a.m. to 9:00 p.m. every day except Saturday. The farm offers to ship 3-foot high tabletop trees, as well as Christmas trees up to 16 feet tall right to the customer's location. In addition to garland and live wreaths, Holiday Hills sells tree stands for holding water, floor guards to prevent messes, and watering spouts to keep trees hydrated.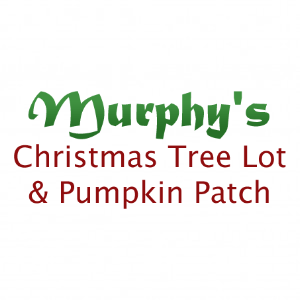 2351 Goliad Road San Antonio, TX 78223
Murphy's Christmas Tree Lot and Pumpkin Patch
Founded in 1970, Murphy's Christmas Tree Lot and Pumpkin Patch is a family-owned business open to customers from 10:00 a.m. to 10:00 p.m. Monday through Sunday. From just before Thanksgiving until Christmas, the tree lot sells freshly cut evergreen, pine, and various types of fir trees ranging from 1 to 40 feet tall. Murphy's also offers a Christmas tree delivery service, as well as free games for children to play.