Home >
84% Millennials Upset by Parents Switching to Fake Christmas Tree
84% Millennials Upset by Parents Switching to Fake Christmas Tree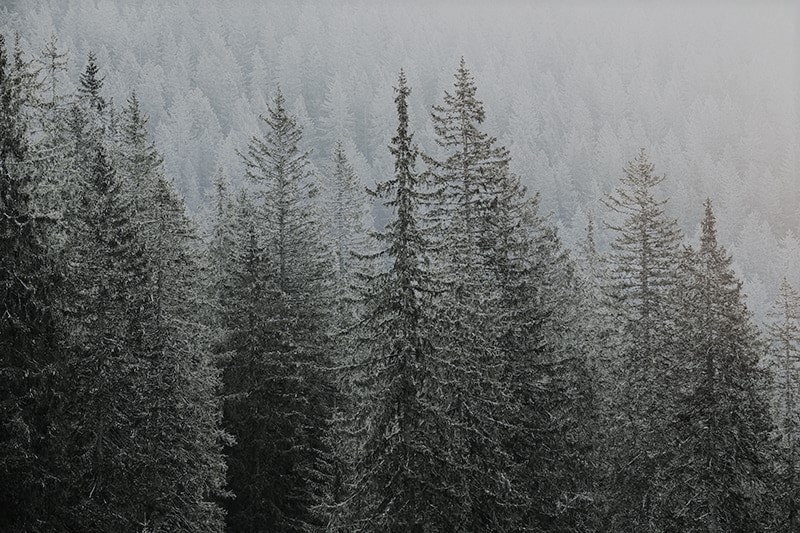 Millennials are well-known for being a sentimental, nostalgia-obsessed generation, and for many, this yearning for the past is most evident around the holidays, especially when it comes to Christmas. As artificial Christmas trees have become more common and convenient, these adult children are having to adjust to a shift away from their childhood Christmas tradition as their parents start to succumb to the allure of a centerpiece that doesn't constantly shed needles and need to be watered.
We surveyed 800 Millennials in the U.S. to see if they really are as emotional over holiday traditions as they are made out to be, and found that:
84% would be upset if their parents switched to a fake tree
71% say that having a real tree significantly affects their ability to enjoy the holiday
Two-thirds of those with parents who already switched to fake trees said the change upset them
84% of Millennials Would Be Upset if Parents Switched to a Fake Tree
Of the Millennials we surveyed whose parents still put up a real tree for Christmas, nearly two-thirds said they would be upset with their parents if they decided to jump on the fake tree bandwagon. In addition, 21% of this group stated that they would be "somewhat upset" if their parents switched, leaving only 16% who say they would not care at all if their parents decided to put up a fake tree instead.
"When I was around 11-12, my parents started switching to using a fake Christmas tree instead of a real one to save money since they're reusable," said Tim Sutton, Founder of CoffeeGeekTV.
"But, at the time, all I really cared about was how fake they looked compared to the real thing. It felt like a part of the holiday spirit was lost with the fresh scent. I was always looking forward to watering the tree until the end of the holiday season, so my special job/tradition was gone too."
7 in 10 Say Having a Real Tree Significant Impacts Their Ability to Enjoy Christmas
Seventy-one percent of the total surveyed group also said that having a real Christmas tree significantly affects their ability to enjoy the holiday, and 75% say that they would be upset at their parents if they decided not to put up any Christmas decorations at all this year.

53% With Parents Who Already Switched Tried to Get Them to Switch Back
Nineteen percent of the Millennials we surveyed said that their parents had already switched to fake trees, while 9% said that their parents had stopped putting up a tree altogether. Of this group, 39% reported that they were upset by this change, while 32% said they were "somewhat upset." More than half (53%) stated that they tried to convince their parents to go back to a real tree.
"I was furious over the idea of shifting to a fake tree for Christmas," Steven Walker, CEO of Spylix, commented. "There is no denying that we are looking forward to getting everything modern and technologically advanced as Millennials. But we want to keep a few things and traditions the same as we have seen growing up. Buying a live Christmas tree is an inevitable part of our lives, and now changing this ritual only to replace it with a dead fake Christmas tree is unacceptable."
68% of Millennials Say Christmas Traditions Are Very Important
Perhaps unsurprisingly given the previous statistics, it's not just having a real Christmas tree that Millennials are passionate about. When asked how important, in general, Christmas traditions are to them, the vast majority (68%) stated that traditions are "very important" to them.

Nostalgia is What Drives Millennials to Cling to Holiday Traditions
It turns out that in this regard, Millennials' reputation is at least somewhat accurate. When asked why holiday traditions are so important to them, this group of respondents stated that traditions remind them of their childhood (81%), they help the family bond (68%), and that they want their children to have the same Christmas experiences that they did (65%).
Colin Barker, Co-Founder of FilterSmart, pointed out that Millennials are also typically concerned about environmental issues.
"The market for real Christmas trees is growing speedily because of Millennials, as they are preferring real trees over artificial ones. It might be because of the old memories they have when they celebrated Christmas with their families and real Christmas trees. The new generation is also very aware of the environmental issues and tries to avoid plastic, garbage, and pollution."
Having a Real Christmas Tree is the Most Important Tradition to Millennials
When asked which Christmas traditions in particular are the most important to them, having a real Christmas tree was by far the top-ranked answer. This was followed by putting up Christmas decorations, hanging stockings by the fireplace, and baking Christmas cookies. In addition, 80% of respondents say that they plan to continue the family tradition of putting up a real Christmas tree.
"My parents used real Christmas trees every year since I can remember. We would always go to the Christmas tree farm down the road, pick out a tree, haul it home, and spend the day decorating," remembered Ravi Parikh, CEO of RoverPass.
"It was a tradition that the entire family enjoyed. Now that my siblings and I are grown and living in our own homes, my parents have switched to a fake tree. I remember feeling a sense of mourning the first year there wasn't a real tree in their home because it was like the end of an era," he continued.
"I think there's something profound about it and how quickly time passes – before you know it you're not a kid anymore and your parents are getting older. I have adopted the Christmas tree tradition with my own family now, and I plan to continue for many years to come."
It would appear that Millennials' reputation for being sentimental is at least accurate when it comes to the holidays, as so many stated that their enjoyment of Christmas depends on it matching up to their childhood experiences.
The good news is that nostalgia has also been shown to have a host of benefits that may allow Millennials to experience greater joy around the holidays as well, such as helping to counteract loneliness and making people more understanding of differences. Hopefully, these adult children will be able to focus on the positive this holiday season and not hold the switch to fake Christmas trees against their parents.
Methodology
This survey was commissioned by Trees.com and conducted online by the survey platform Pollfish on December 7, 2021. In total, 800 participants in the U.S. were surveyed. All participants had to pass through demographic filters to ensure they were between the ages of 25 and 40, along with a screening question on their family's Christmas traditions. For full survey results, please contact [email protected].
Explore Our Categories
Evergreen Trees

From glittering Christmas trees to pot-bound Norfolk pines, evergreens are everywhere. Since they remain green throughou...

Christmas Trees

There are few trees more recognizable than the Christmas tree. While this style of tree is iconic, there are several var...