Best Gardening and Landscaping in Seattle, WA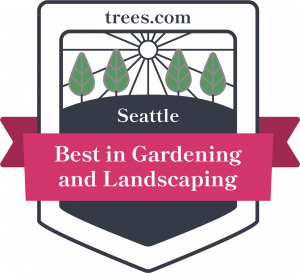 To help you find the best gardening and landscaping in Seattle, WA, we gathered information on over 22 landscapers and narrowed them down to the top 20 landscaping services based on their client reviews, available services, and professionalism.
The Top-Rated Gardening and Landscaping Services in Seattle, WA
The Best Gardening and Landscaping in Seattle, WA
---
Adobe Landscaping Co.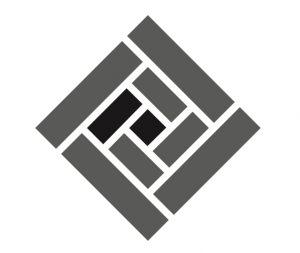 7536 31st Ave. NE, Seattle, WA 98115
505-414-8357
Website
Facebook
Adobe Landscaping Co. has in-house designers skilled in attending to the multiple landscaping needs of clients. You can choose designs from the company's portfolio, and the staff can later install the landscapes. Adobe Landscaping experts plant garden vegetation, including flowers and vegetables, and they also provide regular landscape maintenance solutions such as clean up and the replacement of broken tiles. Adobe Landscaping Co. has experience in installing fences, lighting fixtures, and wooden and tile decks.
---
American Rose Garden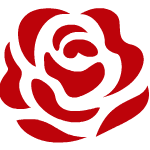 5820 146th Place SE, Bellevue, WA 98006
425-241-8305
Website
Facebook
American Rose Garden deals with multiple landscape matters, serving commercial and residential customers. Its experts can build from scratch or handle existing landscapes. They will assess your outdoor spaces and later create and implement harmonizing appearance plans. Services include ground leveling to boost drainage and planting flowers and vegetables in the gardens. The company delivers landscape maintenance services such as weed removal, hedge trimming, seasonal yard cleanup, and mowing. Its professionals also install lighting equipment, stone and brick walkways, waterfalls, rock features, and fences.
---
Avalon Northwest Landscape Llc
600 W. Nickerson St., Seattle, WA 98119
206-933-1277
Website
Facebook
Avalon Northwest Landscape LLC develops landscapes by helping homeowners bring the aesthetic feel of their houses' interior to their outside spaces naturally. It has a portfolio of landscape designs clients can select from, and if you want to bring in your own plan, our professionals will deliver the exact services you need. They build stone, tile, and wooden walkways with a blend of either grass or flowers to boost the curb appeal. The specialists also design and develop outdoor fireplaces. Avalon Northwest Landscape LLC provides appealing deck and patio construction services.
---
Blue Ribbon Tree & Landscape Specialists, Inc.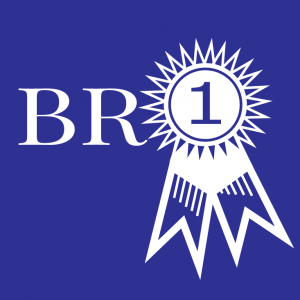 17424 Renton Issaquah Rd. SE, Renton, WA 98059
877-643-3328
Website
Facebook
Blue Ribbon Tree & Landscape Specialists, Inc., delivers multiple landscaping services to satisfy the needs of their customers. It has certified arborists on staff who utilize zero-impact removal techniques to eliminate unwanted trees from gardens and yards without damaging their structural appearance. Blue Ribbon's team develops and implements easy-to-manage landscaping plans and offers pruning services such as crown cleanouts, shaping, and downsizing to reduce lateral weight, and restorative pruning after a storm. Blue Ribbon Tree & Landscape Specialists, Inc., also handles stump grinding.
---
Brooks Kolb LLC

4615 45th Ave. S., Seattle, WA 98118
206-324-0858
Website
Facebook
Brooks Kolb is a landscape architecture firm with 25 years of experience working on residential garden design. Its professionals collaborate with clients to identify their personalized needs and develop the necessary landscape plans. They use integrated design approaches to build regular and complex landscaping features, working hand-in-hand with experts such as horticulturists, architects, engineers, and arborists. Brooks Kolb handles all phases of the design process, from project design and development to implementation and maintenance. Services include environmental and site planning, project management, and programming.
---
Dreamscapes Landscape & Design LLC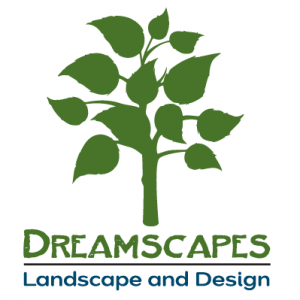 24301 7th Place W., Bothell, WA 98021
360-485-7532
Website
Facebook
Dreamscapes Landscape & Design adds hardscape and softscape features to gardens and lawns, enhancing the curb appeal of outdoor spaces. Its staff is skilled in constructing raised, standard, and sunken patios, walking paths, and driveways. They also build retaining walls using natural stone and concrete block materials. The company provides tree trimming and cutting services, and its artisans convert the cut pieces into custom-designed wood furniture and carvings. Dreamscapes Landscape & Design LLC also installs fountains, ponds, pools, and waterfalls.
---
GoGreen Landscaping LLC

128 110th Ave. NE, Bellevue, WA 98004
425-802-5311
Website
Facebook
GoGreen Landscaping LLC deals with landscaping and gardening matters of homes and businesses, aiming to increase the attractiveness and property value. Its professionals develop personalized landscape designs then use the plans to create hardscape and softscape features, like retaining walls, pathways, patios, plant gardens, and driveways. The staff installs and replaces sprinkler and irrigation systems. Maintenance services include lawn mowing, tree and shrub hedging, pruning, leaves cleanup, and weed control.
---
Green Spaces Landscaping LLC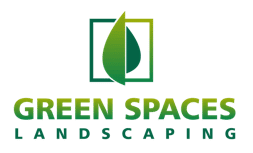 7822 178th Place NE, Redmond, WA 98052
425-861-3535
Website
Facebook
Green Spaces Landscaping focuses on residential landscaping. Whether designing from scratch or reshaping current landscapes, the professionals can help you select the ideal design that will blend into your home. Green Spaces' experts handle landscape planting, build fountain and waterfall features, and install lighting fixtures and irrigation systems. Green Spaces Landscaping can also provide carpentry structures, including gazebos, trellises, and arbors.
---
Lake Forest Landscape Co. LLC
15833 33rd Ave. NE, Lake Forest Park, WA 98155
206-218-6707
Website
Facebook
Lake Forest Landscape Co. LLC handles residential garden space projects of all sizes, whether creating new landscaping designs or modifying existing landscapes. Clients can choose a design from the portfolio or materialize their vision from scratch by getting help from the landscape designer. Services include installing permeable pavers to redirect water underground, minimizing the ecological footprint in homes. The company also works on rooftop gardening and patio installation.
---
Lee's General Landscaping

12224 5th Ave. S., Seattle, WA 98168
206-259-7919
Website
Facebook
Lee's General Landscaping designs and constructs hardscape features, including retaining walls, sprinkler and waterfall systems, garden beds, decks, and fencing. It delivers biweekly maintenance solutions such as leaf blowing and mowing lawns, courtesy of its basic lawn maintenance program. The cleanup crew restores disorganized and dirty yards through services such as tree pruning, stump grinding, reducing overgrown plants, and hedge trimming. Lee's General Landscaping works on mulching, and the mulch products available include wood chips and topsoil.
---
Malone's Landscape

29105 148th Lane SE, Kent, WA 98042
888-837-1938
Website
Facebook
Founded in 1991, Malone's Landscape is a locally owned and operated company with landscape architects, designers, and construction maestros who customize landscapes for outdoor living spaces. They can renovate outdated garden spaces with modern features, including adding a covered patio or an outdoor kitchen and fireplace. Those looking to incorporate water features in their outside living spaces can look into pool and waterfall installation solutions. Malone's Landscape deals with garden space maintenance issues by delivering services such as lawn mowing.
---
Northeast Landscaping Services LLC

12259 155th Ave. SE, Renton, WA 98059
206-228-1292
Website
Facebook
Northeast Landscaping Services LLC delivers comprehensive garden and landscaping design and establishment in residential and commercial properties. Its staff is well-versed in building pathways that link gardens to lawns naturally. It also creates and executes structural plans for hardscape features such as stone patios and retaining walls. The company maintains lawns through regularly mowing pest control, irrigation, sodding, and aeration. Northeast Landscaping Services LLC handles tree and shrub removal.
---
Pacifica Landscapes
2366 Eastlake Ave. E., #206, Seattle, WA 98102
206-551-9872
Website
Facebook
Pacifica Landscapes delivers aesthetic soothing and ecologically friendly gardening and landscaping services, whether for suburban lots, roof decks, urban courtyards, or large estates. Its professionals start with the design process after consultations with clients. They materialize the plans by constructing hardscape features such as water fountains and falls, fire pits, outdoor kitchens, and patios. The experts blend gardens with lawns, separating them with attractive shapes of pathways and a touch of softscape features to give the outdoor spaces more curb appeal.
---
Reynolds Landscape Co. LLC 
13110 NE 177th Place, Unit B101, Woodinville, WA 98072
425-487-6641
Website
Reynolds Landscape Co. LLC is well-versed with the construction and remodeling of landscape structures, including arbors, gazebos, pavilions, and pergolas. Its professionals understand sustainability and develop landscape designs that increase outdoor aesthetics while providing edible products to the homeowner. They suggest and install decorative planters in strategic locations of hardscapes, including patios and decks. The experts also develop water fountains, using multiple designs and materials, such as interlocking paving stones, to create pathways.
---
Solstice Landscape Design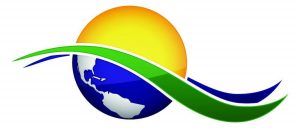 13563 23rd Ave. NE, Seattle, WA 98125
206-898-2850
Website
Facebook
In operation since 2007, Solstice Landscape Design is a privately owned and operated business that turns outdoor spaces into beautiful, serene gardens and yards. It works on small to medium yards, analyzing every client's needs before advising on the design. The staff creates comprehensive designs that are flexible for any adjustments. It later provides cutting-edge installation solutions for softscape materials such as flowers and hardscape components such as fences, decks, and trellises. Solstice Landscape Design utilizes an ecologically sensitive approach that preserves nature.
---
Sunny Seattle Landscaping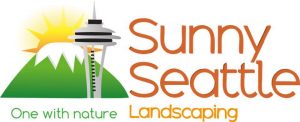 Po Box 13014, Mill Creek, WA 98082
206-390-7496
Website
Facebook
Sunny Seattle Landscaping helps increase the aesthetic value of homes through the creation and implementation of landscaping and hardscaping designs. Its experts build pathways using multiple materials, including gravel and stone slabs, and they decorate gardens with stone patterns such as the COBOL design. Hardscape structures that the builders create include stone walls, paver patios, and concrete driveways. The company also manages lawns and constructs ground-level and raised decks. Sunny Seattle Landscaping handles custom fence installation and repairs.
---
Universal Landscape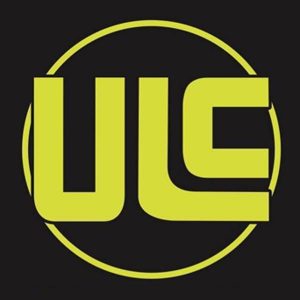 2108 116th St. NE, Tulalip, WA 98271
425-437-2180
Website
Facebook
Universal Landscape has technicians skilled in creating designs and installing large scale landscaping fixtures such as front door entry steps, gardens, and sidewalls. The experts also build and renovate yards, replacing broken and old yard tiles and installing sod, raised plant beds, concrete patios, and decorative pavers. Universal Landscape's builders handle the installation of retaining walls in multiple outdoor spaces, including driveways and yards, using block or rock material as per the clients' specifications.
---
Van's Landscape
12515 64th Ave. S., Seattle, WA 98178
206-605-6370
Website
Van's Landscape is a family-owned business that improves the beauty of residential and commercial outdoor living spaces through comprehensive landscaping and hardscaping services. Its professionals redesign landscapes and gardens for clients and install various features, including sod or seed lawns, retaining walls, patios, and sprinkler systems. They also repair gardens and handle tree cutting and trimming to upgrade tree shapes and appearance patterns. Lawn care services, including fertilizer application and weeding, are available.
---
Vertumni Fine Landscaping and Gardening

4063 1st Ave. NE, Seattle, WA 98105
206-371-7746
Website
Facebook
Vertumni Fine Landscaping and Gardening provides environmentally friendly and visually appealing landscaping services. Its professionals assess the unique gardening and landscaping requirements, and they work with design styles such as Mediterranean, Japanese, Cottage, and West Coast Native while being open to other designs. They utilize various materials, including sandstone and granite, while installing hardscaping structures. Vertumni Fine Landscaping handles garden and lawn maintenance through tree pruning, weeding, fertilizing, and pest management.
---
Veth's Landscape Service

7040 S. 262nd St., Kent, WA 98032
206-852-7038
Website
Facebook
Veth's Landscape Service begins the landscaping process with consultations to develop the exact idea of what you want for your garden or lawn, later suggesting the appropriate design per need. Its staff manages hardscape projects and incorporates softscape features, including floral arrangements and shrub and tree patterns. Veth's professionals install irrigation systems and automatic sprinklers to maintain gardens and lawns while saving the amount of water used. They also deal with tree cutting and trimming, stump removal, and mulching in gardens. Veth's Landscape Service handles full dog park installation.
---
More Landscaping & Gardening Ideas
Finding the right landscaping company for your home takes time. Until you settle on one that you like, you'll need to maintain your current property and research ideas for your landscaping project. Read our articles below to learn the basics of lawn care and gain inspiration for your landscape design.
Lawn care
Landscape inspiration